Could We BE Any More Impressed by Chandler's Long List of Exes? (EXCLUSIVE)
Chandler Bing has a lot of relationships in 'Friends' before he settles down with Monica. So to celebrate Chandler's birthday, here's a list of them!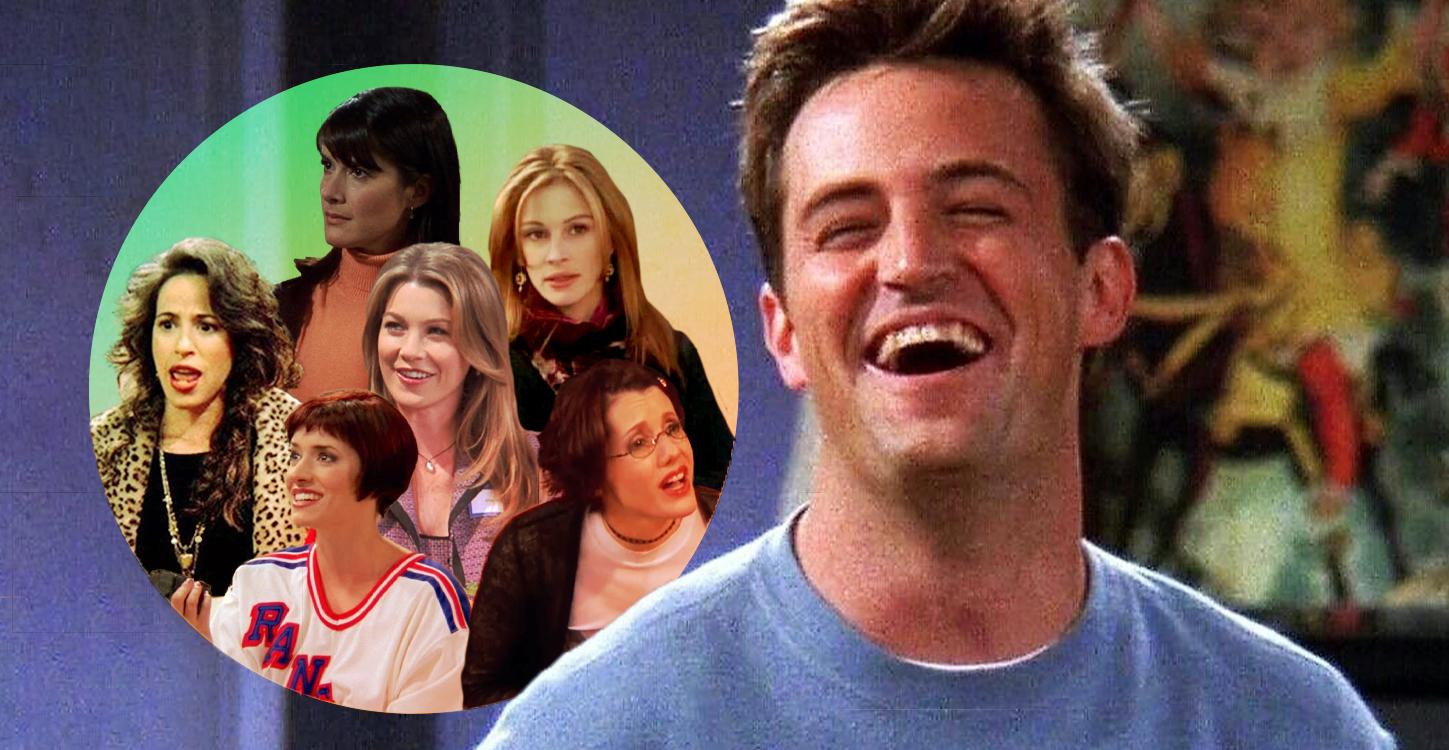 Oh. My. Gawd. It's Chandler's birthday! That's right! The hilariously sarcastic Friends character Chandler Bing's (Matthew Perry) birthday is April 8. This year, he turns 55 years old, which is truly unbelievable. In our minds, Chandler is still in Westchester with Monica (Courteney Cox) running an advertising agency while his kids, Jack and Erica, are off to college. But Chandler had several relationships before he and Monica realized that they were each other's lobsters.
Article continues below advertisement
So in honor of Chandler's birthday, we want to commemorate all of Chandler's hilarious ex-girlfriends in Friends, from one-night stands and sticky situations to the most memorable of them all. Here's a list of Chandler Bing's relationships, from his earliest camp girlfriend to Monica.
Janice Litman-Goralnik starting in Season 1, Episode 5, "The One With the East German Laundry Detergent"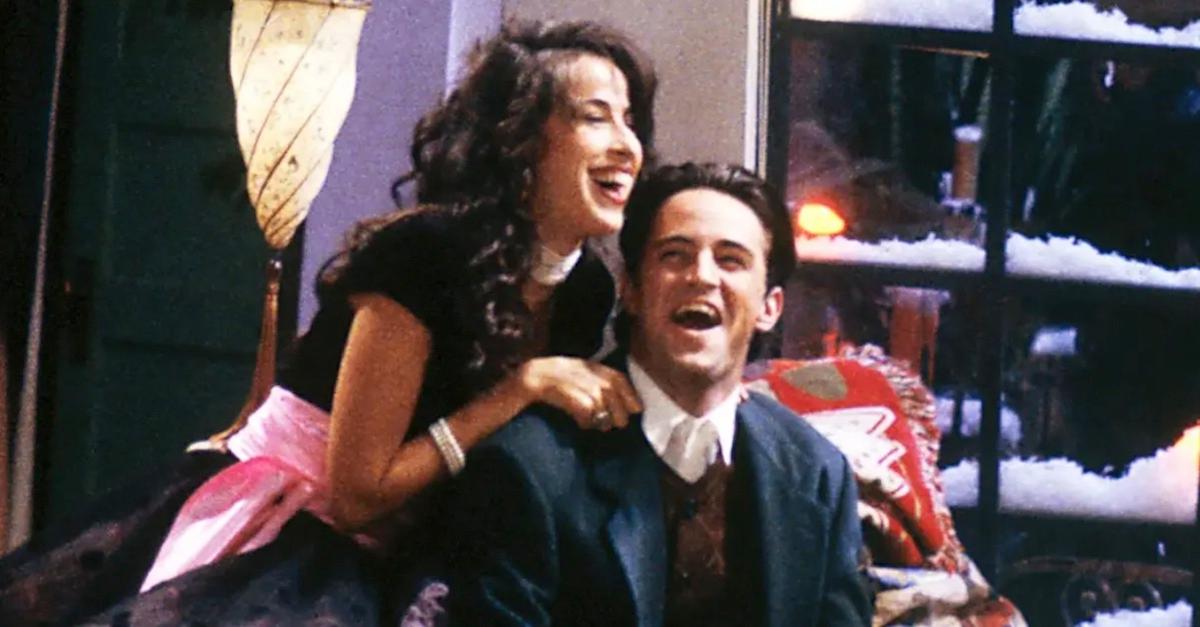 Chandler's girlfriend Janice Litman-Goralnik (Maggie Wheeler) was the first girlfriend we meet on the show in the hilarious episode when Chandler attempts to break up with Janice. Janice and Chandler later had one of the most iconic breakups in the series when Janice is fine with it because she knows they'll end up back together (she's not wrong).
Article continues below advertisement
Distractify actually spoke with Maggie about her time on the show. Maggie shared, "[Janice] just showed up in her skin the way she was and everybody else just had to adjust. … I love that she was so true to herself. And yeah, I think we could all take a page out of her book and just be our authentic selves in the face of the world." When in doubt, be like Janice!
Article continues below advertisement
Aurora in Season 1, Episode 6, "The One With the Butt"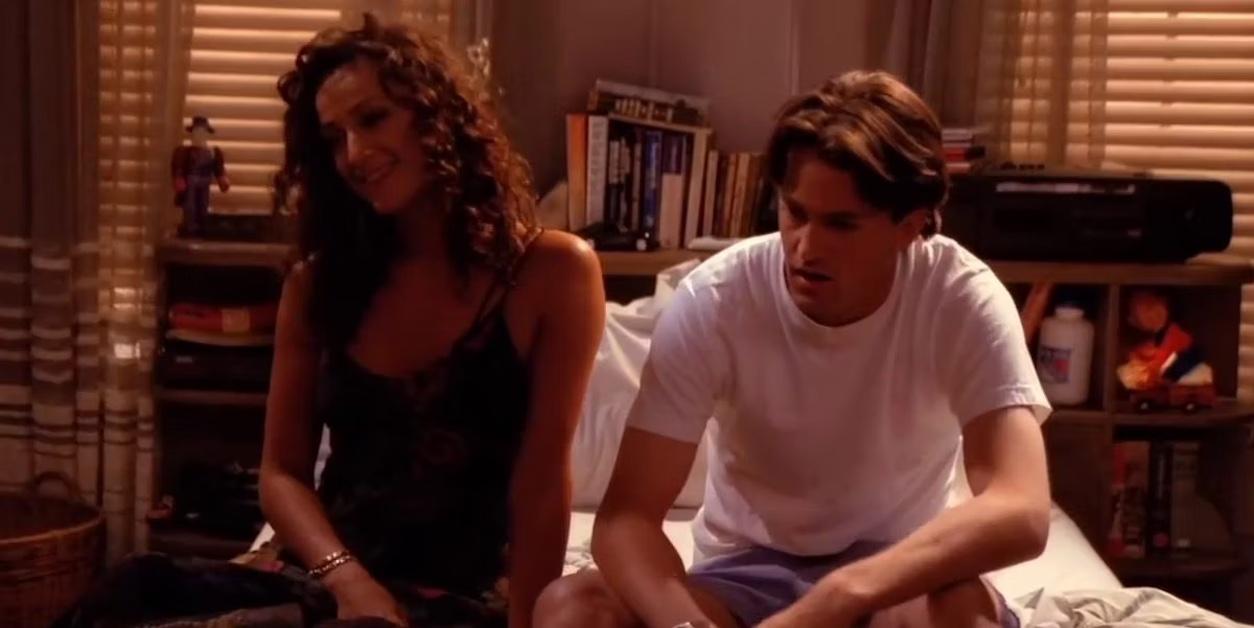 Chandler meets Aurora (Sofia Milos), a beautiful Israeli woman, and asks her on a date. While on the date, he learns that Aurora already has a husband … and a boyfriend. Chandler first agrees but then realizes he wants to be more than just a sidepiece.
Article continues below advertisement
Nina Bookbinder in Season 1, Episode 16, "The One With the Two Parts, Pt. 1"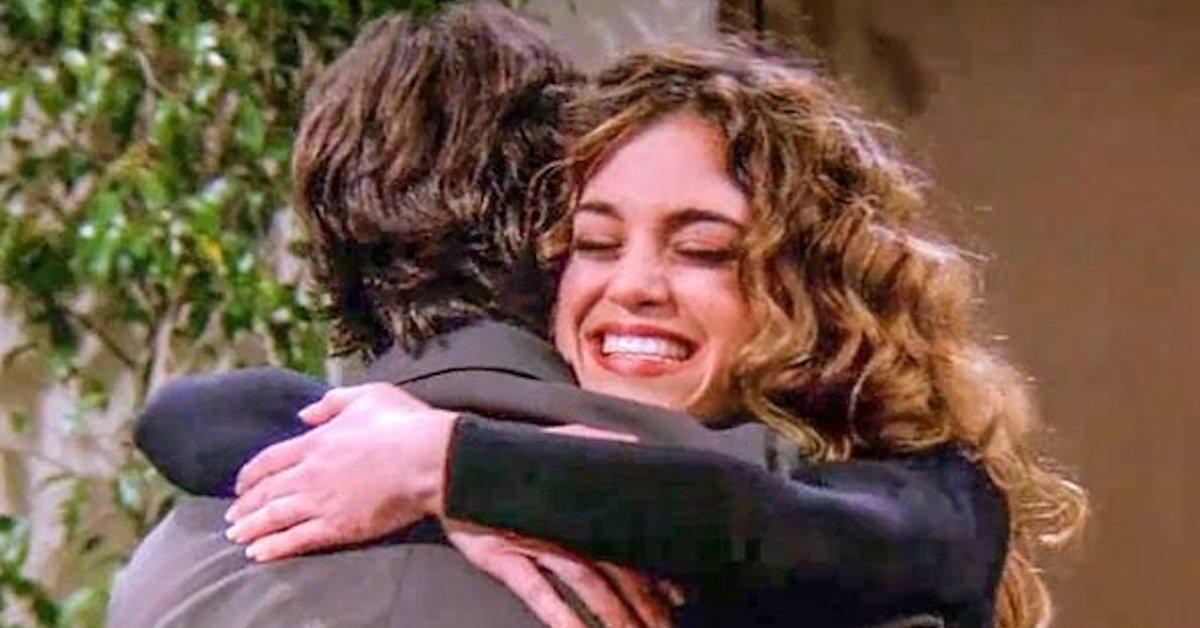 Chandler's often painted as a man without game, but he obviously has it when he dates his receptionist, Nina Bookbinder (Jennifer Grant). However, when Chandler's boss instructs him to fire Nina, he's clearly at odds. So to get out of it, he tells his boss that Nina is "crazy" — of course, Nina finds out and ends their relationship herself, solving Chandler's problems.
Article continues below advertisement
Danielle in Season 1, Episode 20, "The One With the Evil Orthodontist"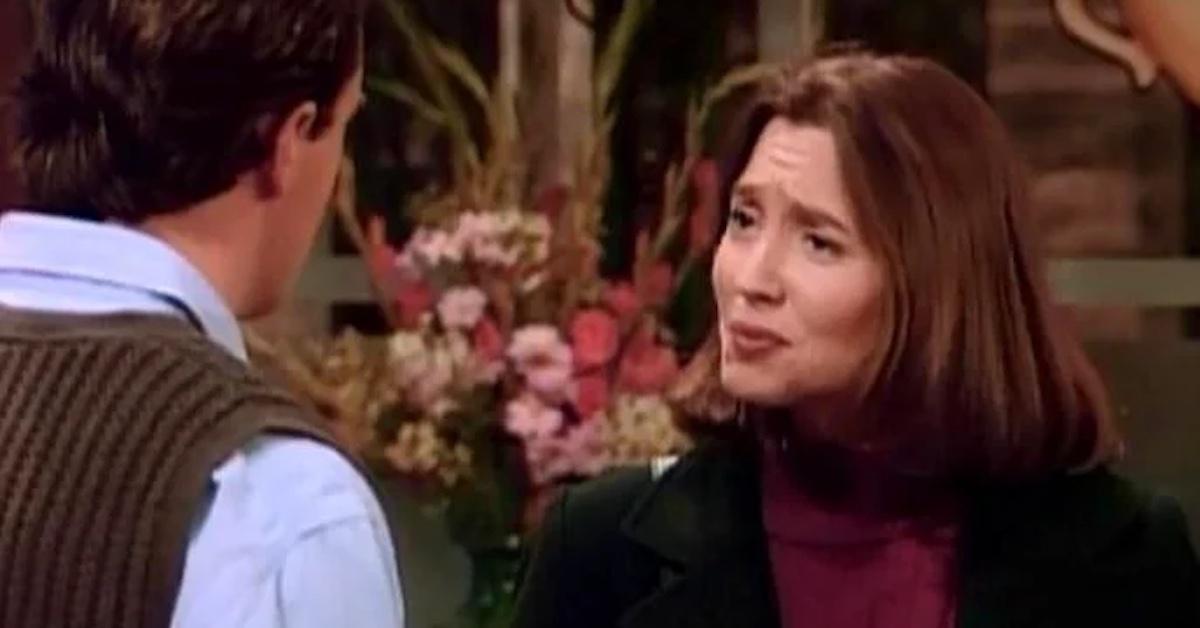 After a date with a great girl, Chandler gets hung up on how to call her back. He obsesses over checking his voicemail and leaving her the perfect voicemail to the point that he accidentally turns off his phone. Danielle (Lynn Clark) shows up at Central Perk to check on Chandler, but because she does that, Chandler loses interest because she's "too needy."
Article continues below advertisement
Jade in Season 2, Episode 5, "The One With Five Steaks and an Eggplant"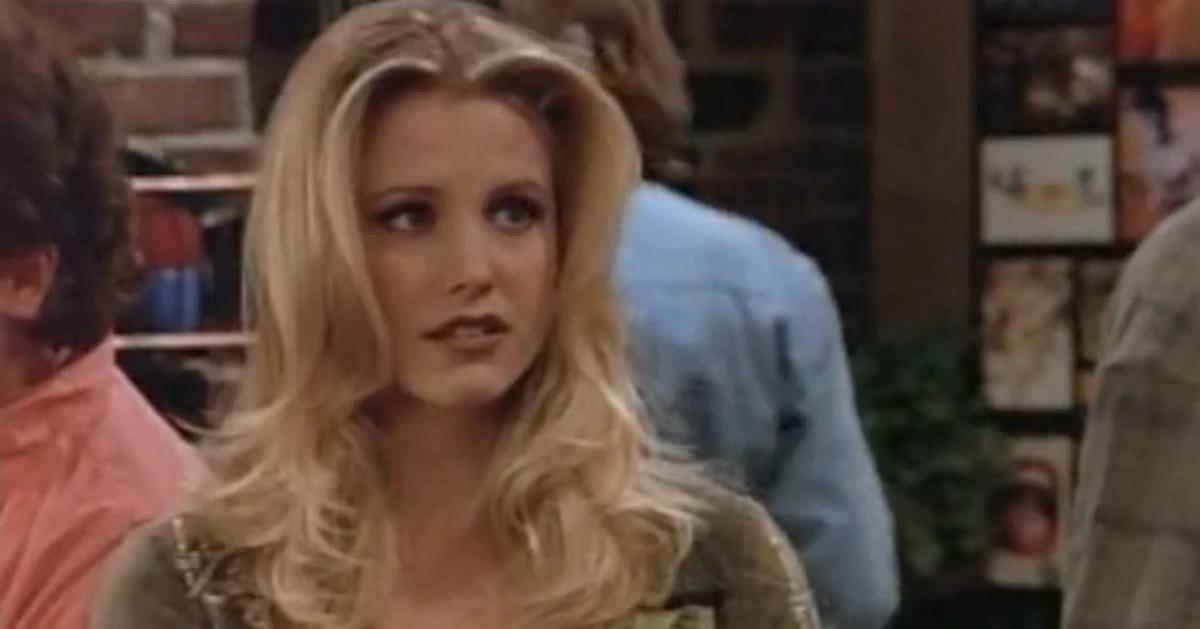 Chandler's first foray into Season 2 dating is in a somewhat questionable scenario. A woman named Jade (Brittney Powell) accidentally calls Chander's apartment with the wrong number, looking for Bob.
Chandler pretends to be Bob, schedules a date with Jade, and then consoles her as himself when Bob doesn't show up. But Chandler gets his comeuppance — he learns that Jade is unimpressed with his "moves."
Article continues below advertisement
Susie "Underpants" in Season 2, Episode 13, "The One After the Super Bowl, Pt. 2"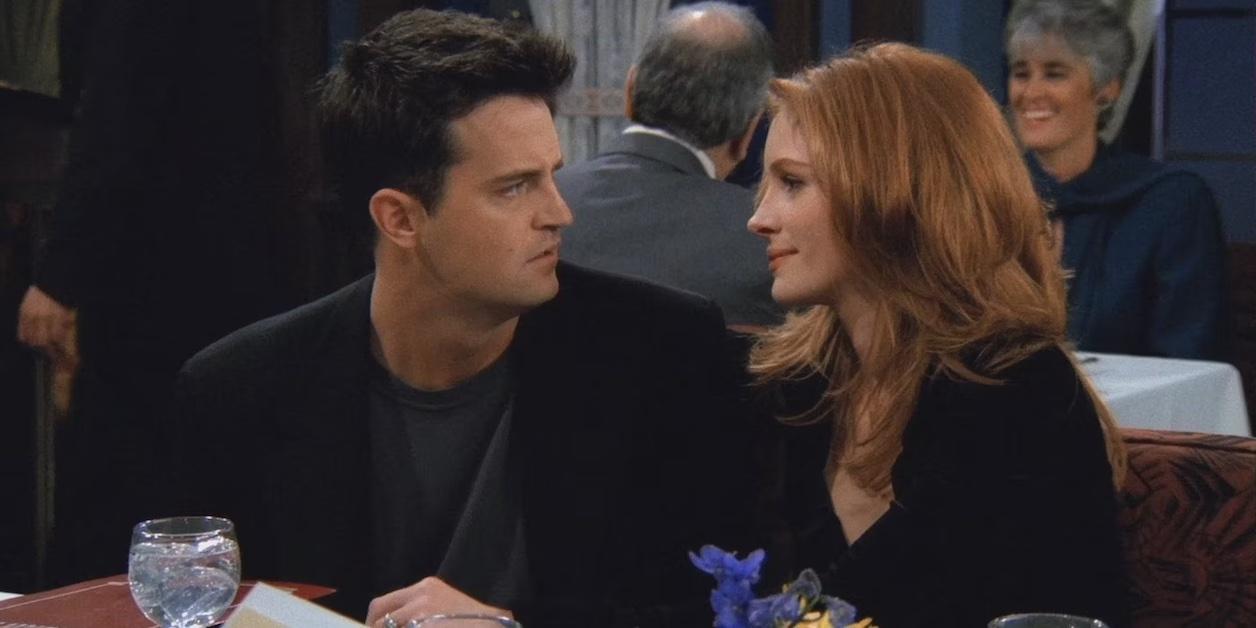 It's clear by now that Chandler is not too kind to the women he dates. He goes after Susie (Julia Roberts), who is somehow mutually interested in Chandler. But her interest is all a ruse. She reveals that she is actually Susie "Underpants," a girl Chandler pantsed in elementary school. Susie gets back at Chandler by leaving him in women's underpants, alone in a public men's room. That'll show him!
Article continues below advertisement
Mary-Angela in Season 3, Episode 11, "The One Where Chandler Can't Remember Which Sister"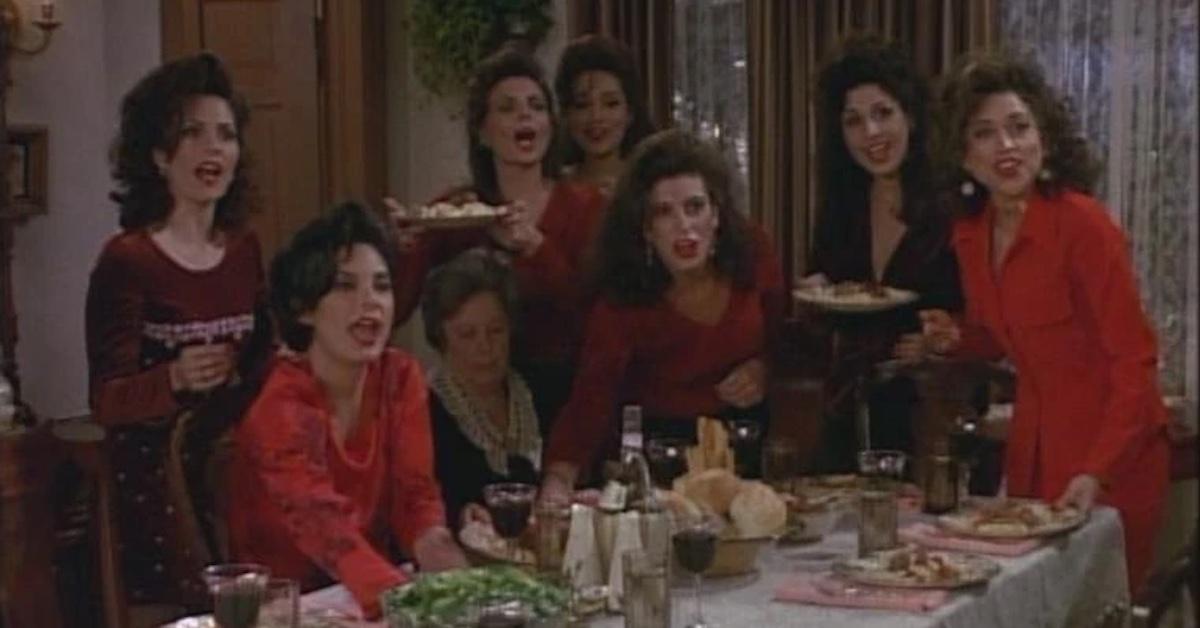 Between Susie and Mary-Angela Tribbiani (Holly Gagnier), Chandler dates Janice. While getting over Janice, Chandler gets black-out drunk and makes out with one of Joey's seven sisters, but he can't remember which sister. Even when he learns that the sister's name is Mary-Angela, Chandler doesn't recognize her. Chandler gets a deserved punch in the face from Joey's other sister, Cookie.
Article continues below advertisement
Ginger in Season 3, Episode 14, "The One With Phoebe's Ex-Partner"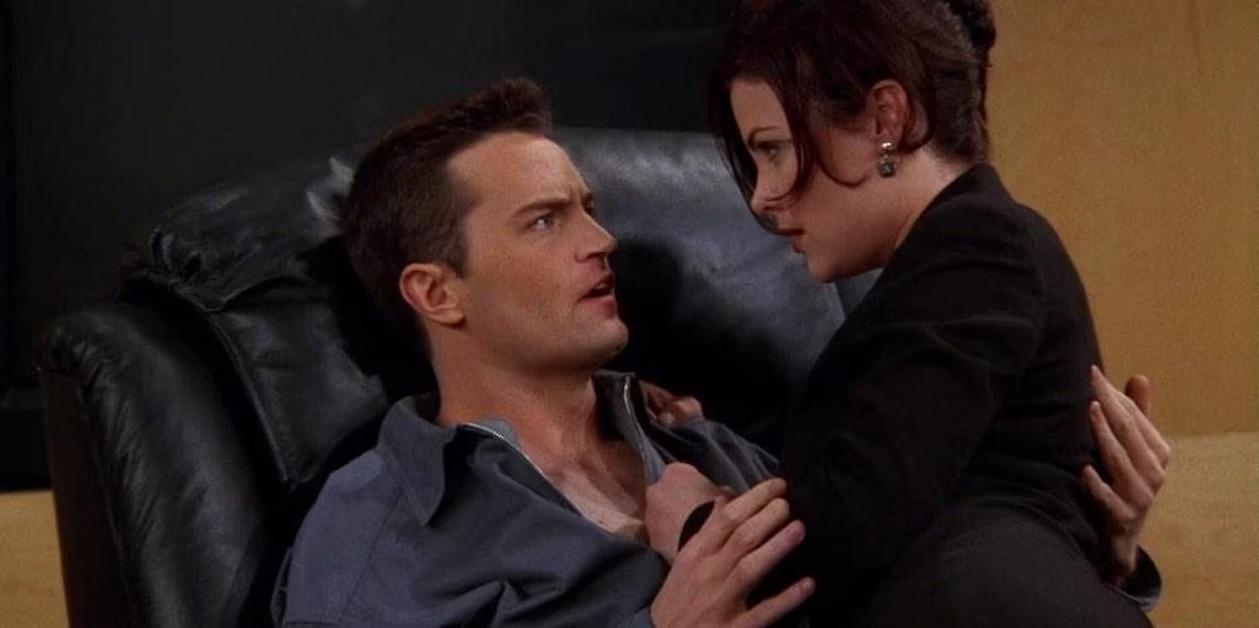 Moving on, Chandler asks out Ginger (Sherilyn Fenn), a beautiful woman he meets at the coffee shop. But when he learns that she has a wooden leg, he forces himself not to let it bother him. Meanwhile, Joey reveals that he also dated Ginger and accidentally threw her leg in a fire … before he ran away.
Once Chandler gets over her wooden leg, they make out, and Ginger gets weirded out by Chandler's third nipple.
Article continues below advertisement
Joanna in Season 3, Episode 20, "The One With the Dollhouse" and Season 4, Episode 3, "The One With the Cuffs"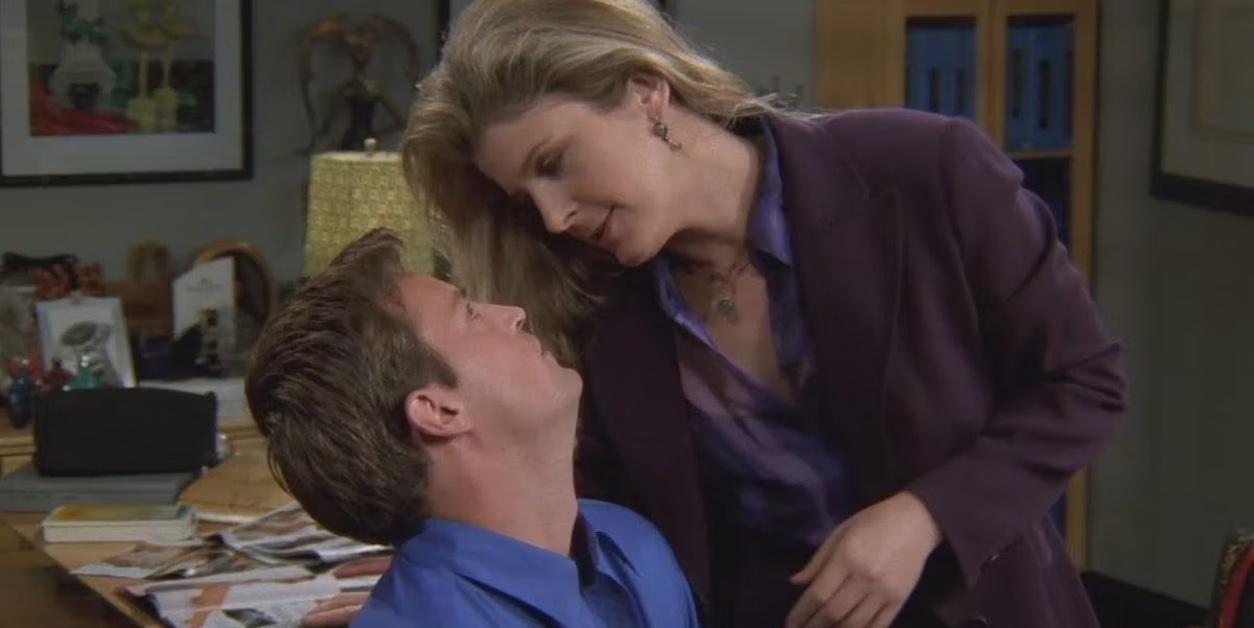 Joanna (Alison La Placa), Rachel's boss at Bloomingdale's, is immediately attracted to Chandler. Rachel sets them up, but Chandler finds Joanna "dreadfully boring," so he says he'll call her without actually meaning to call her.
Rachel forces Chandler to break up with Joanna, but just a few episodes later, they hook up again. This time, she handcuffs Chandler to her office, and Chandler needs Rachel's help to get freed.
Article continues below advertisement
Kathy in Season 4, Episode 7, "The One Where Chandler Crosses the Line" until Episode 13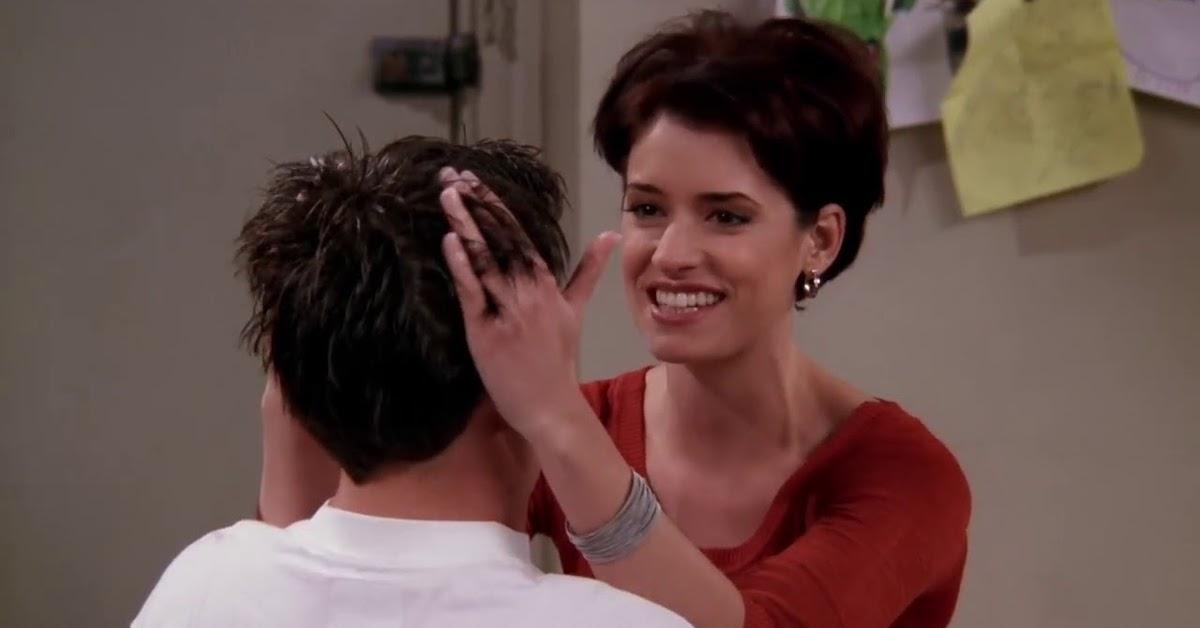 Kathy (Paget Brewster) first joins the cast as Joey's date, but Chandler immediately falls for her. He tries to force away his feelings without much luck, and he and Kathy kiss in Episode 7. Joey's furious at Chandler but eventually gets over it, and we're all shocked to see Chandler in a happy and healthy relationship.
But when Chandler's jealousy gets the best of him, he and Kathy fight. So Kathy cheats on him, confirming Chandler's suspicions and their relationship ends.
Article continues below advertisement
Marjorie in Season 4, Episode 20, "The One With All the Wedding Dresses"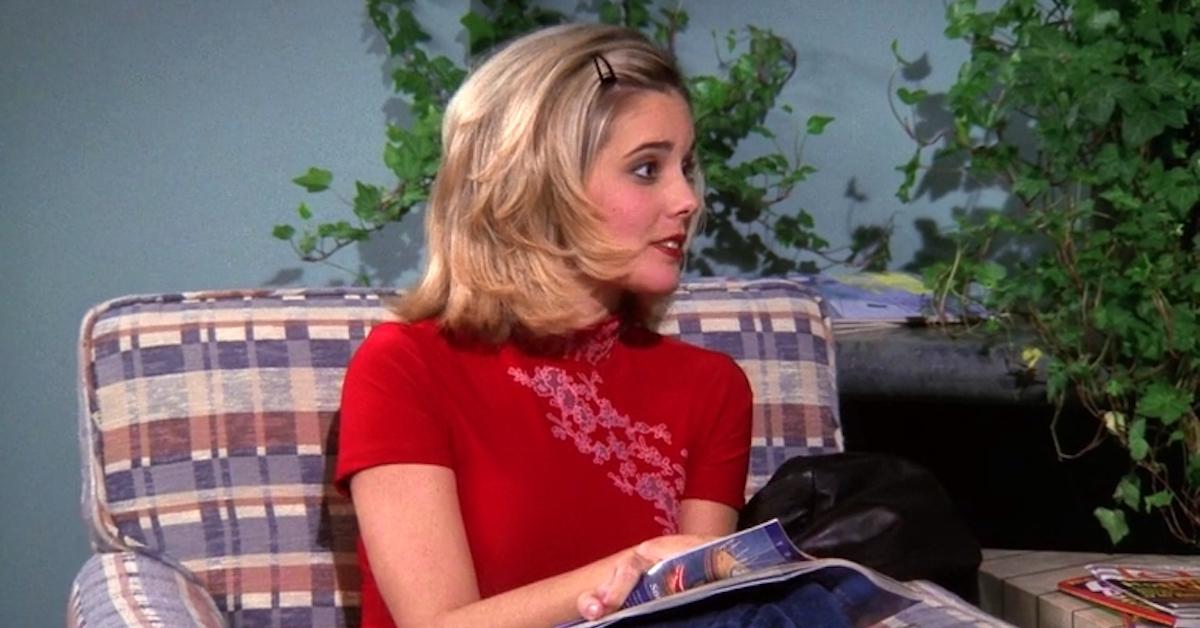 Chandler meets a cute girl, Marjorie (Christina Moore), at a sleep clinic when he accompanies Joey there to deal with Joey's snoring. Joey tries to ask her out in his sleep, but Chandler gets a date with her. But when Chandler brings her home, he learns why she's in the sleep clinic in the first place. She screams bloody murder in her sleep.
Article continues below advertisement
Monica from Season 4, Episode 24, "The One With Ross's Wedding, Pt. 2" throughout the rest of 'Friends'
Monica and Chandler first get together during Ross's wedding after Monica gets a little drunk and her confidence is shaken. Despite telling Chandler in Season 3 that she wouldn't date him even if he were the last man on earth, they begin a series-long epic romance that we all aspire to.
In Season 5, they hook up behind their friends' backs but eventually declare their love for one another in "The One Where Everybody Finds Out."
Article continues below advertisement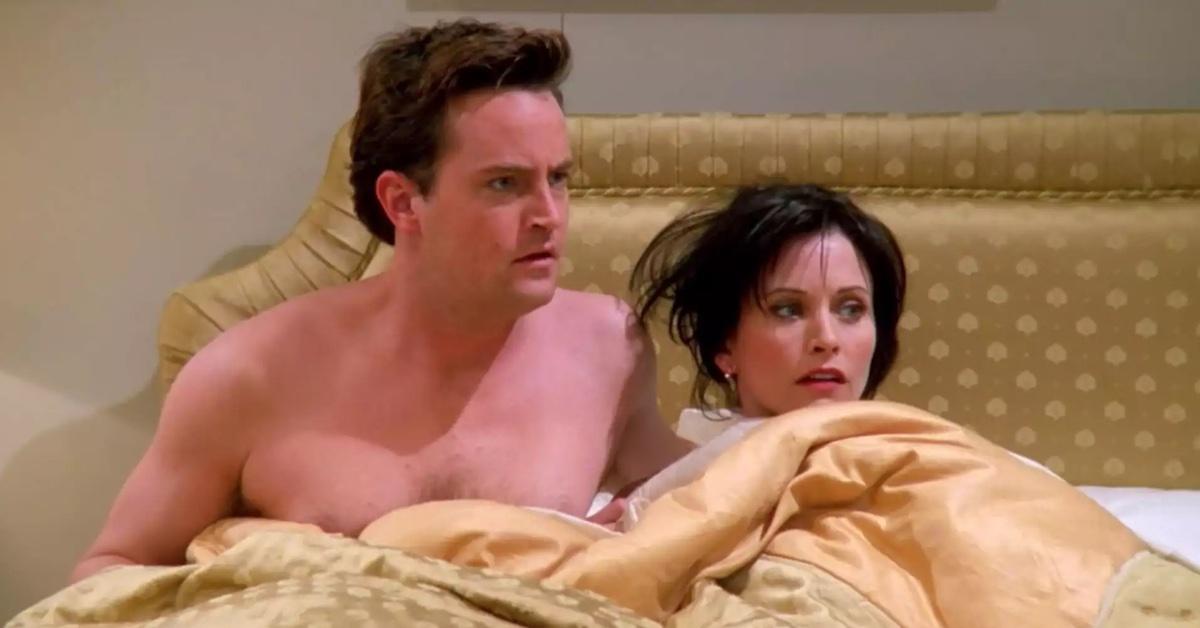 Article continues below advertisement
In Season 6, they move in together after an eventful AnniVegasry (or AnNevadaversary). In the Season 6 finale, Chandler proposes to Monica with the threat of Richard looming over them. And in the Season 7 finale, they actually get married.
By the end of the series, they decide to move out to the suburbs with the twins they adopt from Erica (Anna Faris) and live happily ever after.
Article continues below advertisement
Dana Keystone in Season 6, Episode 18, "The One Where Ross Dates a Student"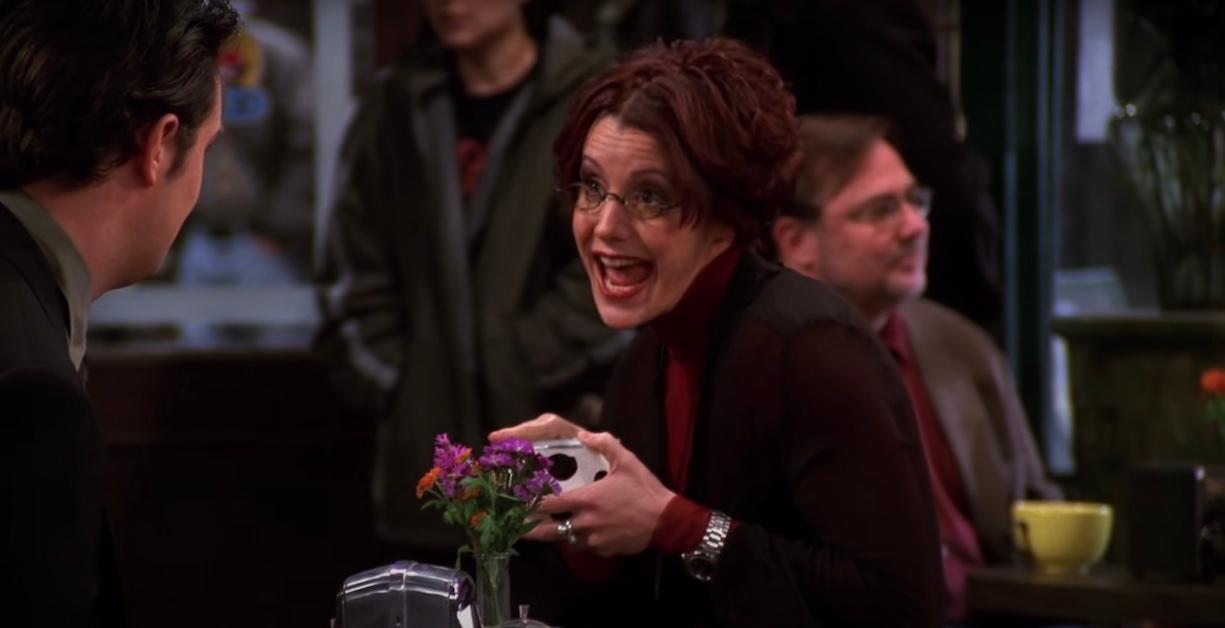 One of Chandler's former college girlfriends became a successful movie director. Joey asks Chandler to pull some strings and get him an audition, specifically on Thursday. In the process, Dana (Bess Meyer) believes that Chandler still has feelings for her (even though he's already dating Monica), so he uses that to get Joey his audition.
Article continues below advertisement
Julie Graff in Season 7, Episode 7, "The One With the Nap Partners"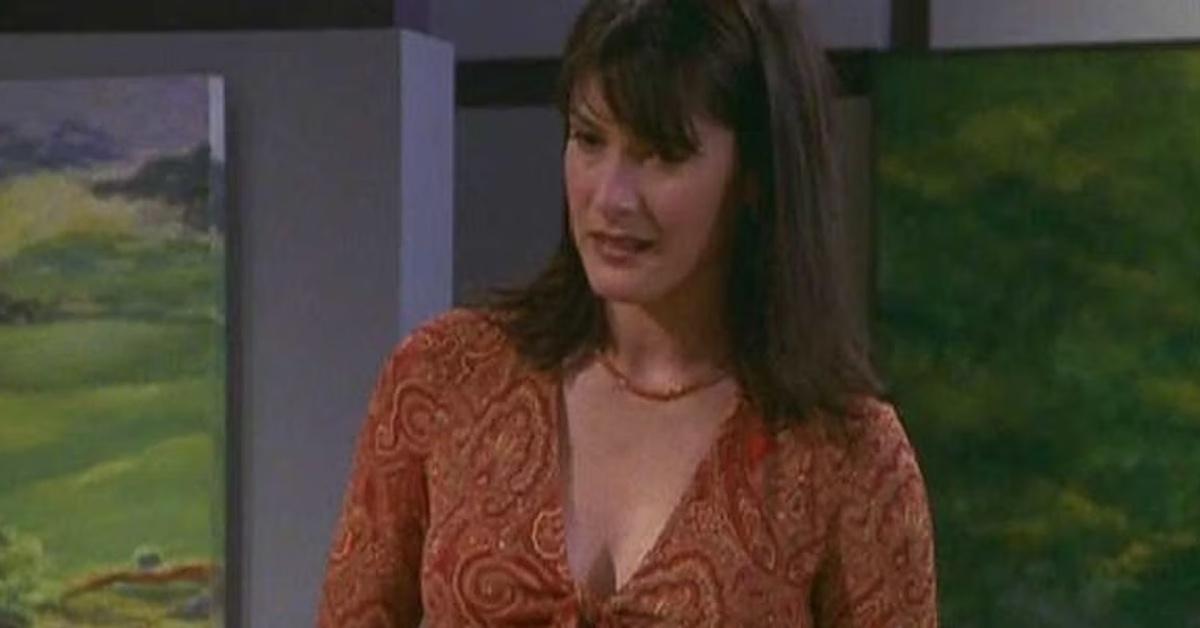 Before Friends, our favorite characters were flawed kids growing up in a wild world. Chandler's camp girlfriend, Julie Graff (Stacy Galina), comes back to haunt him when she overhears that Monica is marrying him. She sarcastically tells Monica, "Good luck."
Chandler has to admit to Monica (who used to be fat) that he broke up with Julie because she gained weight, so Monica makes him apologize.
Article continues below advertisement
Missy Goldberg in Season 10, Episode 11, "The One Where the Stripper Cries"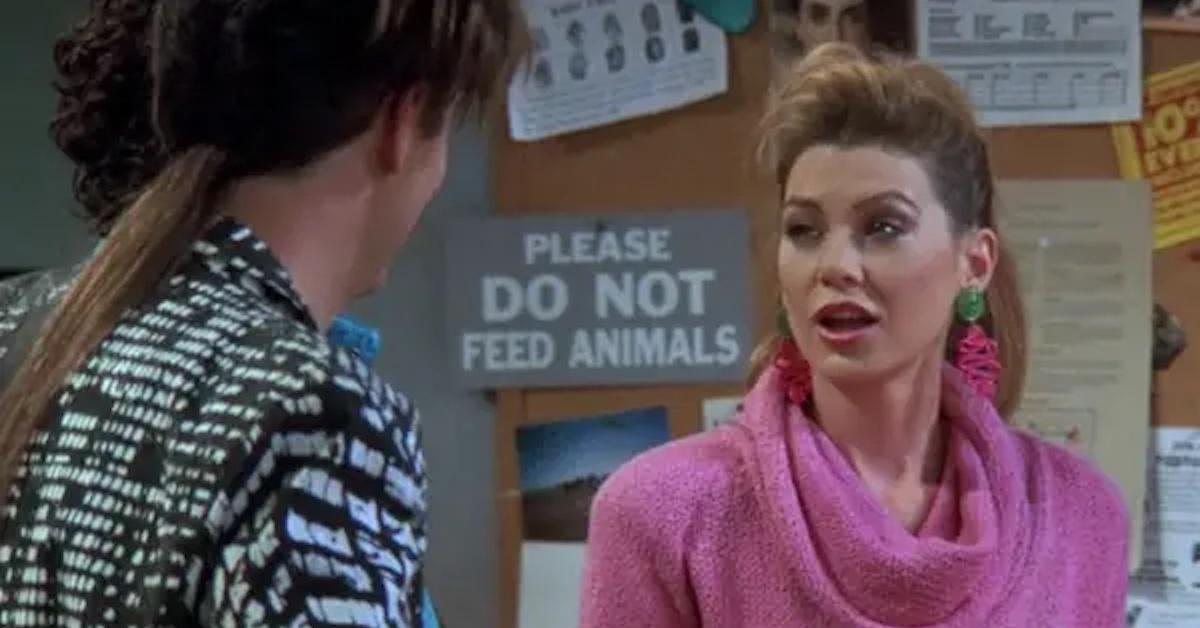 One of our favorite Friends devices is the flashback to Chandler and Ross's college days. In this episode, Ross asks Chandler if he can "break the pact" during their high school reunion. In the pact, they promised each other that neither of them would go after Missy Goldberg (Ellen Pompeo). But Chandler is forced to reveal that he and Missy used to make out in the science lab, which means that he broke the pact a long time ago.
Stream all 10 seasons of Friends on HBO Max now!