What's the Deal With Crystal Kung Minkoff and Jeff Lewis' Controversial Feud?
Jeff Lewis threw shade at 'RHOBH' star Crystal Minkoff at BravoCon 2023, and she threw it right back on the red carpet. But how bad is their feud?
The Gist:
Jeff Lewis dissed RHOBH star Crystal Minkoff in front of a huge crowd at BravoCon 2023.
Jeff apologized to Crystal via text, and she responded by using what some consider a homophobic slur.
Their feud isn't the first time Jeff has tangled with a reality star from the Real Housewives franchise.
Article continues below advertisement
BravoCon 2023 ended in Las Vegas on November 5, and Jeff Lewis decided to use his time on stage to throw shade at The Real Housewives of Beverly Hills star Crystal Minkoff by saying Episode 1 of Season 13 was the best episode because, "Crystal didn't talk the entire time."
Crystal seemingly did not let the insult get to her, and instead took joy in calling him a "c**k-s****r" during an interview with Access Hollywood.
"He texted me and he apologized and I said, 'Thank you for apologizing,'" but she added that she used the controversial word in their exchange.
So, what's the deal with all of the dissing? Are Jeff and Crystal really at odds? Let's find out.
Article continues below advertisement
Jeff Lewis ignited another feud with other housewives before Crystal Minkoff.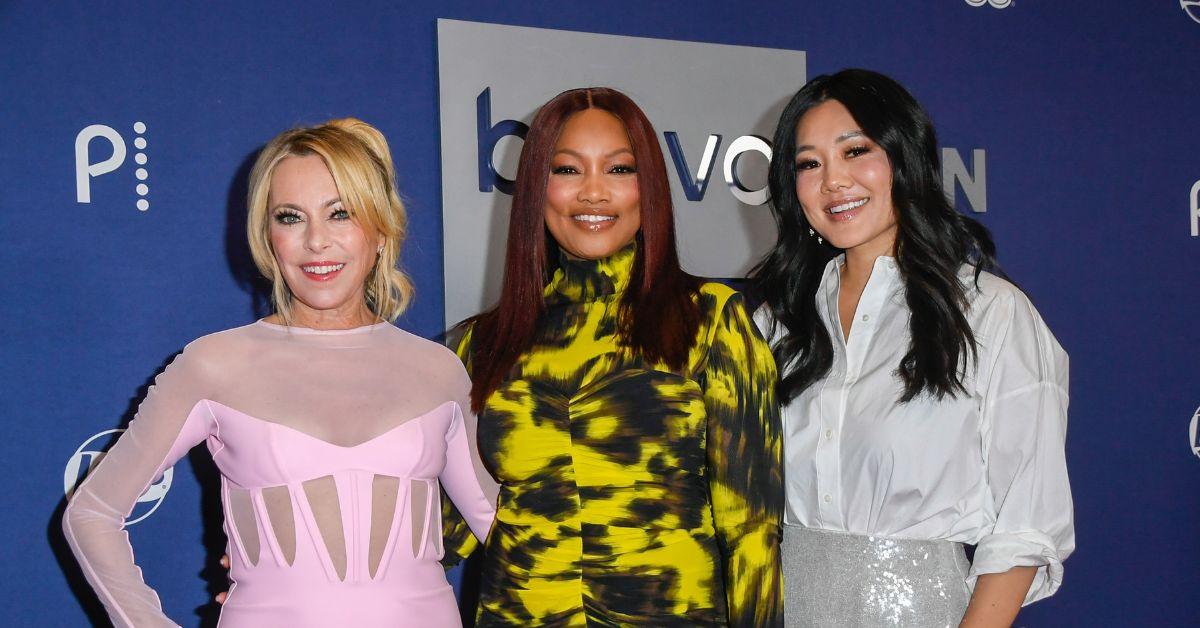 According to Vulture, Crystal was not the only RHOBH star Jeff dissed at BravoCon 2023. He called Kyle Richards a "lesbian," three months after calling her "a lesbian on Ozempic," and slammed Dorit Kemsley regarding her home invasion that occurred back in October 2021.
"I'm just happy not to talk about Dorit's home invasion anymore. I know she has PTSD. I have PTSD from talking about it all of Season 12," the Hollywood Houselift star said during his panel.
Meanwhile, Crystal received support on the BravoCon carpet from Sutton Stracke and Garcelle Beauvais, who, although they were shocked by her out-of-the-blue statement about Jeff, agreed with Crystal's take on Jeff being, "a b****y guy."
To be fair, they did nothing but laugh and stare at their co-star at a certain point, with their jaws dropped.
Article continues below advertisement
A fan feud ignited over the Crystal Minkoff and Jeff Lewis feud.
An X user called out Crystal for her insult and deemed it "homophobic."
"As the representative of the LGBT community, we demand an immediate apology from Crystal Kung Minkoff for her homophobic language at BravoCon," the fan tweeted.
But others weren't happy with the tweet and responded with comments like "we don't need you to represent us."
"Stop it now. Don't speak for others, especially not a whole community. This is embarrassing," another person commented.
Article continues below advertisement
People on TikTok have also been siding with Crystal. "I know that's right, Crystal! Let him know," said one TikToker.
Other people have commented how much they "love her response," and were not expecting an insult like that to come out of her mouth.
As of this publication, Jeff has not commented about what Crystal said, so who knows how short-lived this feud will be. However, based on Jeff's history with housewife feuds, it would be no surprise if this wasn't the last time Jeff finds himself in hot water with the reality ladies over at Bravo.