Diana Jenkins Leaves 'RHOBH' After Only One Season — Was She Fired From the Show?
After only one season, our resident villain Diana Jenkins will not be returning to 'RHOBH.' Why is she leaving? We tracked down the reason.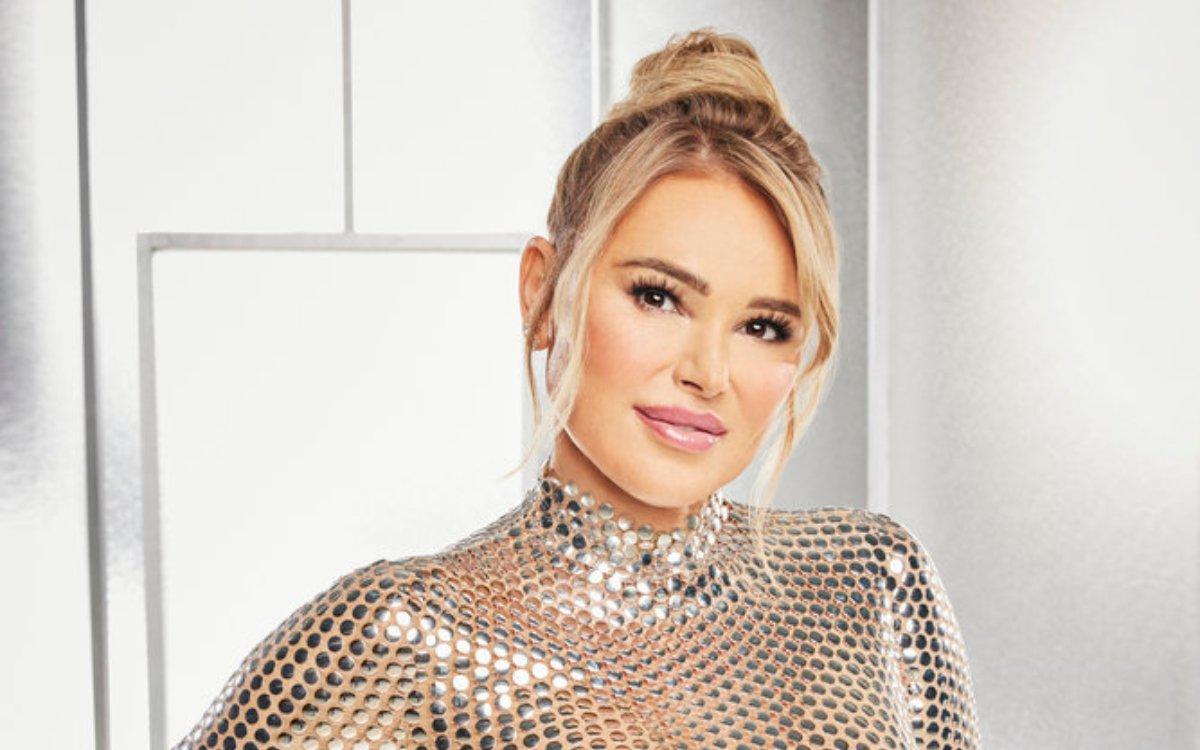 And thus concludes the villainous reign of Diana Jenkins on The Real Housewives of Beverly Hills. To be clear, we don't necessarily think that she was a villain per se, but there was nothing more iconic than her quote, "You need a new villain? Here I am."
Article continues below advertisement
Diana was definitely a polarizing character on Season 12 of RHOBH. She was most notably known for her beef with Sutton Stracke and something about bots involving Garcelle? But whether you loved her or hated her, she definitely made her presence known and brought the drama (which, when you think about it, is the job of any Housewife).
So why did Diana Jenkins leave RHOBH? And was she fired? We tracked down the answers for you!
Why did Diana Jenkins leave 'RHOBH'?
Diana took to Instagram on Monday, Jan. 9 with the news of her leaving RHOBH. In the post she says:
"Hi everybody... As so many of you know, Asher and I are expecting our second child later this year. You also know that due to many factors, this pregnancy is considered high risk and I am on doctor-advised bed rest. To that end, I am not able to devote myself fully to filming the next season of Real Housewives of Beverly Hills. I would like to thank Bravo and Evolution for allowing me to focus on my pregnancy, and for their support and understanding. I promise to continue sharing my fertility journey with you."
Article continues below advertisement
Was Diana Jenkins fired from 'RHOBH'?
Fans have been speculating for a while that Diana was actually going to be fired. This all stemmed from her appearance (or lack thereof) during the RHOBH Season 12 reunion that aired on Oct. 12, 2022.
At the top of the episode, Andy Cohen announced that, "As you can see by the empty spot on the sofa, we are one Housewife short today... Diana is not feeling well, and we hope to be checking in with her from home later in the show."
Article continues below advertisement
Diana was still on the reunion but dialed in virtually for only a short period of time.
Fans thought this could be an indication that Diana was going to be fired because essentially, there's an unverified rule that if a Housewife misses a reunion, they are then let go from the show. This "rule," mixed with her not-so-warm welcome onto the season, had fans rallying for her release.
But if we're to believe Diana's statement to be true, it appears that it was her decision to leave the show and focus on her family.
The news of Diana leaving RHOBH comes right on the tail of the announcement that Lisa Rinna is also parting ways with the show. There's no news about Erika yet, although she had a rough season as well. If we had to guess (and if it's her choice), she'll choose to stay for the paycheck if nothing else.
And on that note, goodbye Diana! You definitely lived up to the phrase "villians got to vill." If anything, you can look back on this season, laugh with Asher, and say that it was good for the plot, in more ways than one.
But in all sincerity, we do hope that you have a safe and easy pregnancy and get some much-needed rest.