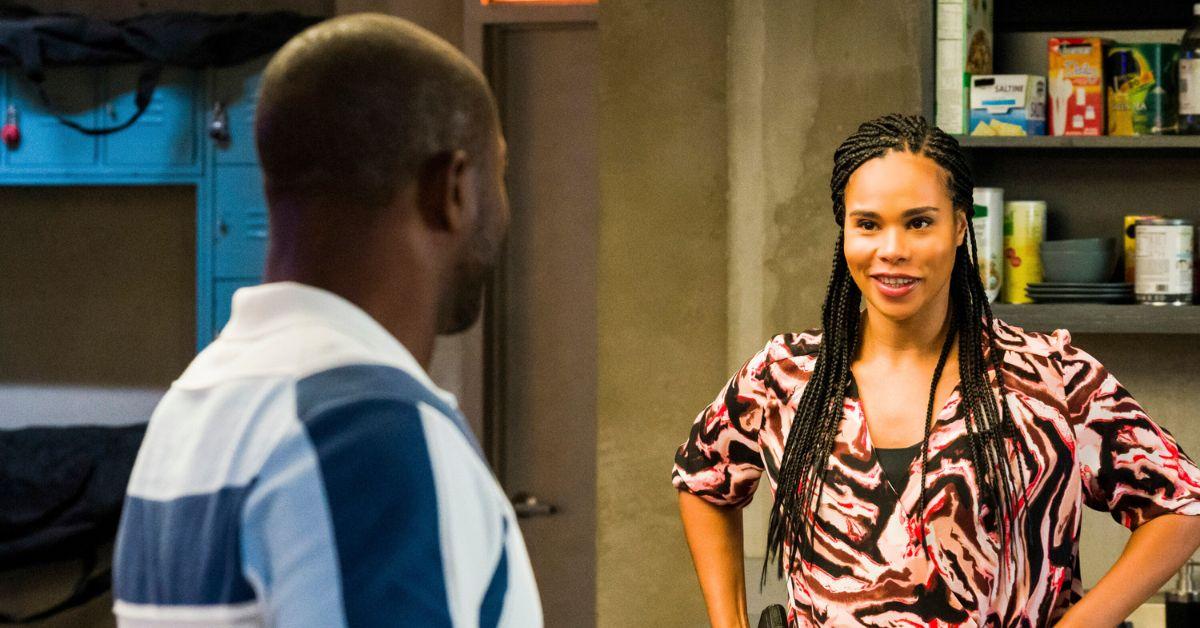 How Did 'FBI: Most Wanted' Hide Roxy Sternberg's Pregnancy?
There's no doubt that FBI: Most Wanted can get a bit intense. In the last season alone, the series had gone from kidnapping to horse-napping (is this a thing?) to a deadly mall shooting during the holidays.
Our blood pressure couldn't take much more of it, which is why the news that Roxy Sternberg (Sheryll Barnes) dropped on Twitter in December 2021 was so delightful. Roxy announced she was pregnant and expecting a baby in April 2022.
Article continues below advertisement
Although pregnancy has been a way to write a character off in the past, FBI: Most Wanted opted to keep Roxy on the show. So, how did they keep the cameras away from her growing baby bump? Let's find out!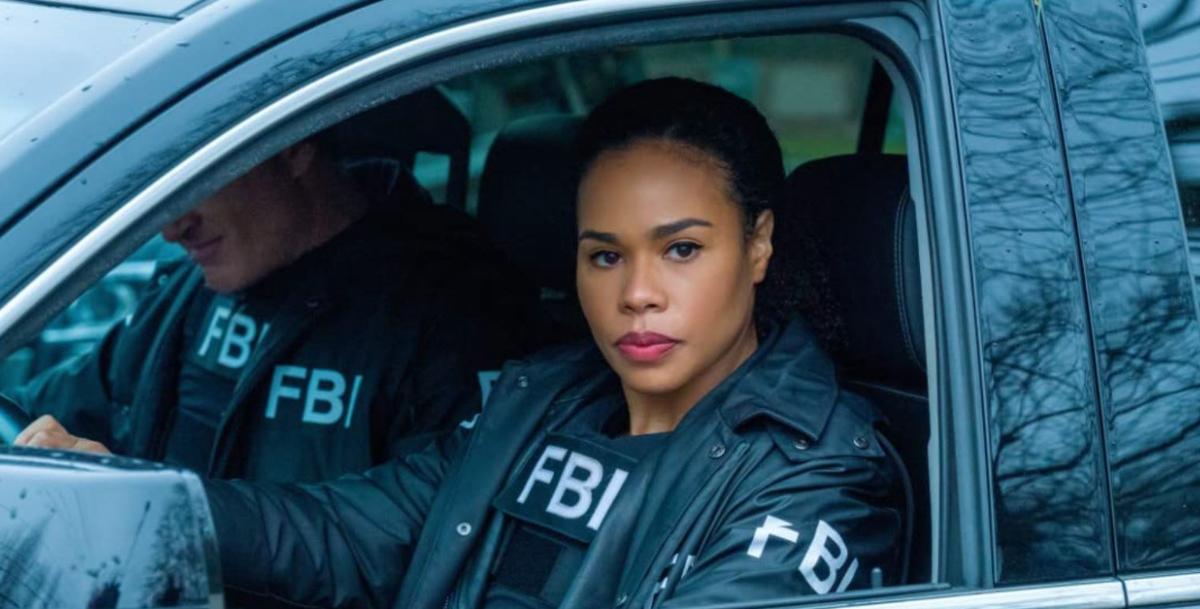 Article continues below advertisement
Fans feared Roxy Sternberg might leave 'FBI: Most Wanted' during her pregnancy.
Roxy was around six months pregnant when she revealed her happy news. After the announcement, some fans wondered what her real-life pregnancy meant for Sheryll and the show.
TV fans know there are many ways to work around pregnant actors in television shows. Sometimes characters will be sent away, like when Arizona (Jessica Capshaw) went to work in Africa on Grey's Anatomy. When Lisa Kudrow was pregnant during Season 4 of Friends, the writers chose to make her character, Phoebe, pregnant.
FBI: Most Wanted couldn't pull a Phoebe move because Sheryll's wife on the show had already given birth in Season 3. Instead, in May 2022, Roxy confirmed the show had taken the Scandal route. When Kerry Washington was pregnant in Season 6, the directors hid Kerry's baby bump in Olivia Pope's oversized coats and handbags.
Article continues below advertisement
In a Twitter post, Roxy shared several photos of herself wearing her FBI bulletproof vest while holding a gun in one hand and her pregnant belly in another. She also confirmed that she was nearing the end of her pregnancy when the photographer snapped the photos.
"Thr​​owback to working on @MostWantedCBS nine months pregnant!" Roxy captioned the photos.
Article continues below advertisement
'FBI: Most Wanted' Season 4 showed another change for Sheryll Barnes.
While Roxy faced an exciting milestone in her life, her character faced a shocking tragedy in Season 3. Her FBI partner, Jess Lacroix (Julian McMahon), died during the Season 3 finale after a domestic abuser shot him in a hospital parking lot.
Jess's death understandably affected Sheryll a great deal. ​​While trapped together during the shootout in the mall, they promised to look after each other's family if something happened.
While Jess dying was a significant loss for FBI: Most Wanted, it opened up a way for Roxy to go on maternity leave. In Season 4, Ep. 16, "Decriminalized," Sheryll went to Special Agent in Charge Isobel Castille (Alana De La Garza) to request maternity leave after her wife gave birth. Isobel supported the decision, but Sheryll admitted she had a deeper reason for her leave of absence.
Article continues below advertisement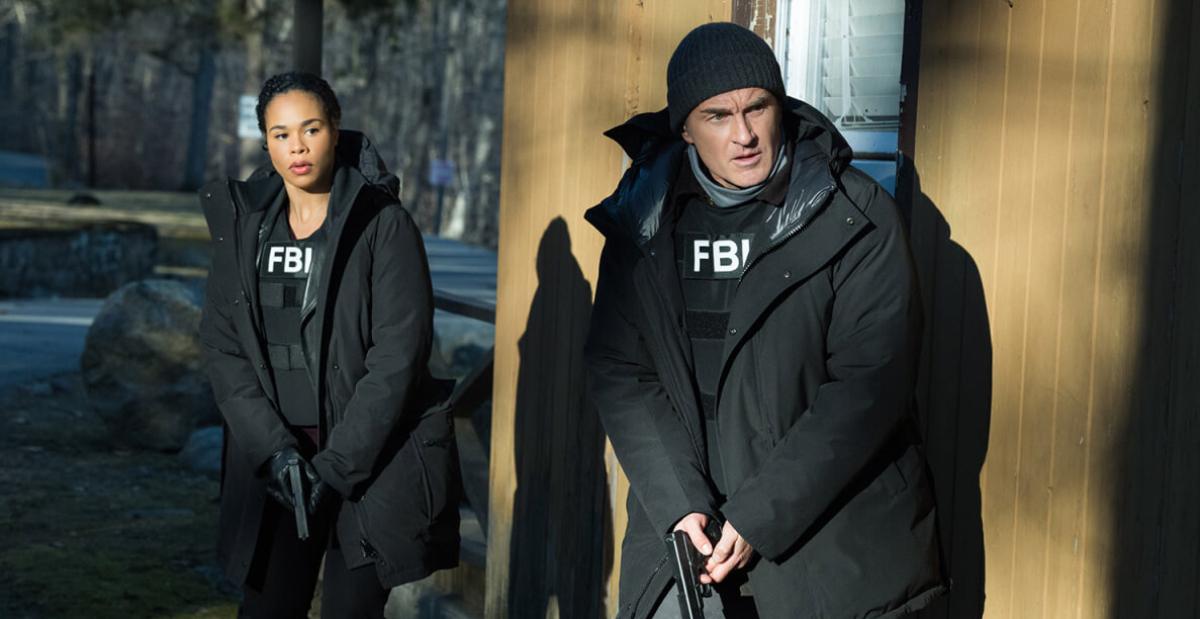 "I didn't tell them the real reason I wanted to take this time," Sheryll admitted in the episode. "Jess's death. It scared me. And I don't want to look back in 20 years and regret choosing work over family, even if just for a couple months. Life's short. You never know how long you have."
Sheryll (and Roxy) took the time they needed and returned to FBI: Most Wanted for Season 4. However, she and her new partner Remy Scott (Dylan McDermott) are at odds with each other as Sherylll continues to cope with losing Jess. Hopefully, the partners will unite by the season's end.
FBI: Most Wanted airs on Tuesdays at 10 p.m. ET on CBS.