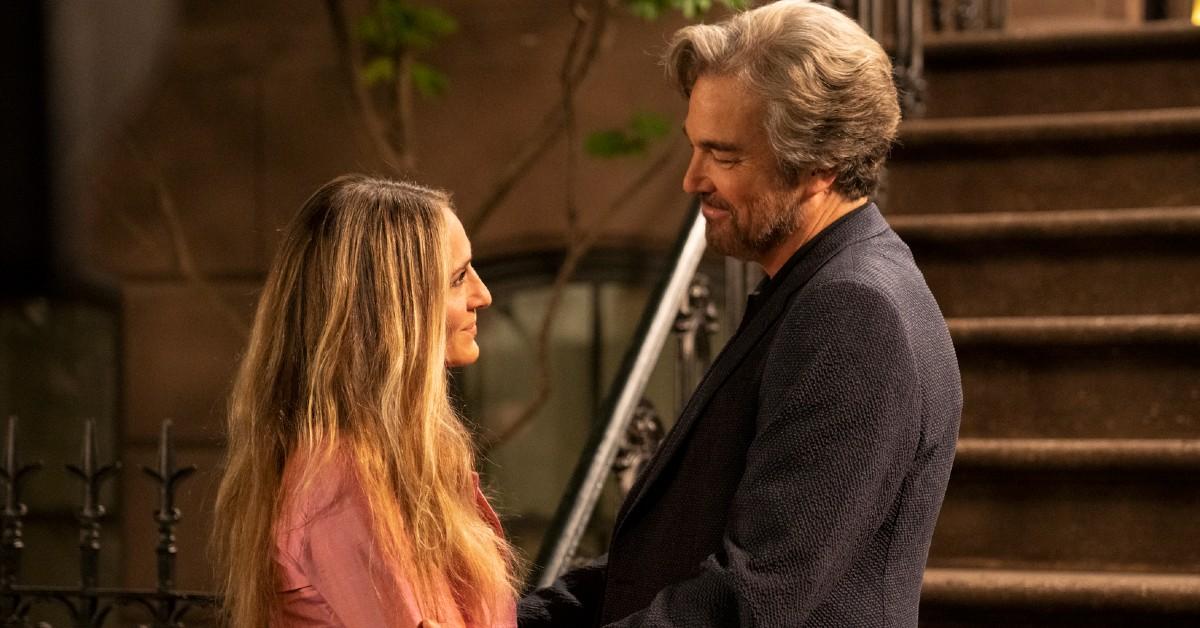 We Couldn't Help but Wonder: Are Franklyn and Peter the New Big and Aidan in 'And Just Like That...'?
Article continues below advertisement
Naturally, we couldn't help but wonder if the And Just Like That... writers were reintroducing the great Big vs. Aidan debate through Carrie's two new love interests on the sequel series: Peter the kind teacher (Jon Tenney) and Franklyn (Ivan Hernandez), Carrie's new podcast producer.
There are two options here.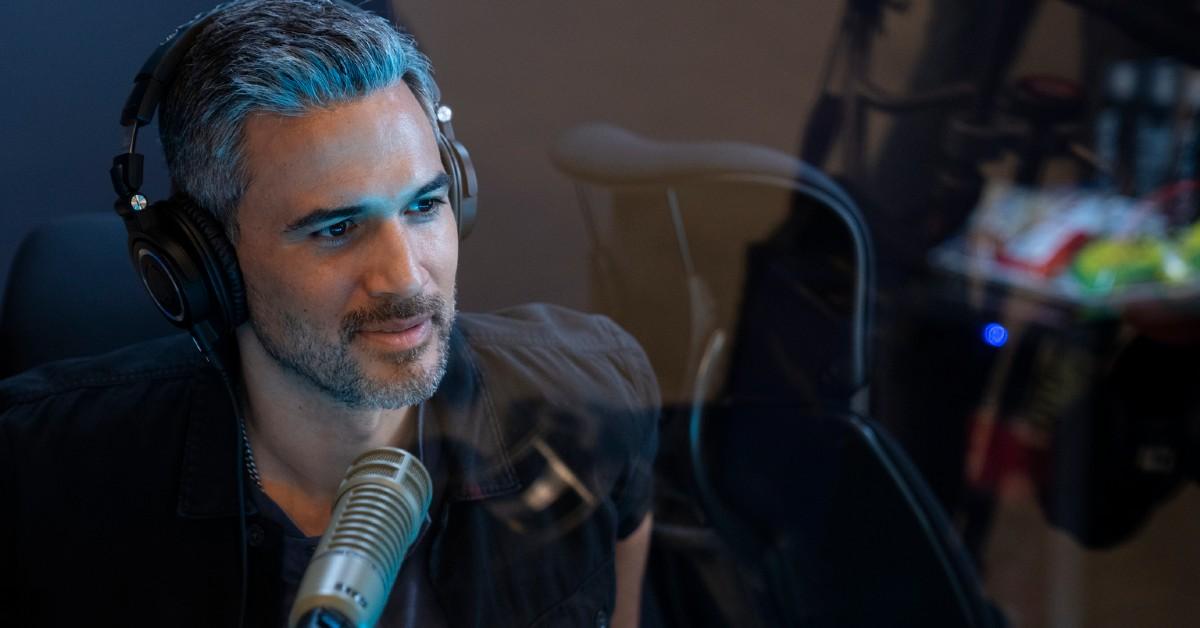 Article continues below advertisement
Option 1: Franklyn is Big, Peter is Aidan.
OK, let's assume And Just Like That... gets renewed for a second season. Carrie experienced two kisses in the Season 1 finale. The first was with Peter, who is obviously the Aidan in this scenario. Peter is sweet, gentle, and caring. He asks Carrie for permission to kiss her. Not only that, but Peter understands why Carrie was so hesitant to dip her toe again in the dating pool.
Even when Carrie meets him for their second dinner date and turns him down before they even have a chance to eat, Peter responds in a healthy, mature manner. "That was the best rejection ever!" he jokes. Clearly, this man is a saint, or he's gone to therapy and taken it seriously. However, a saintly man doesn't necessarily translate to heavenly chemistry. Let's face it: Peter and Carrie's kiss was like struggling to light a candle because you can't even get the lighter to spark a flame.
Article continues below advertisement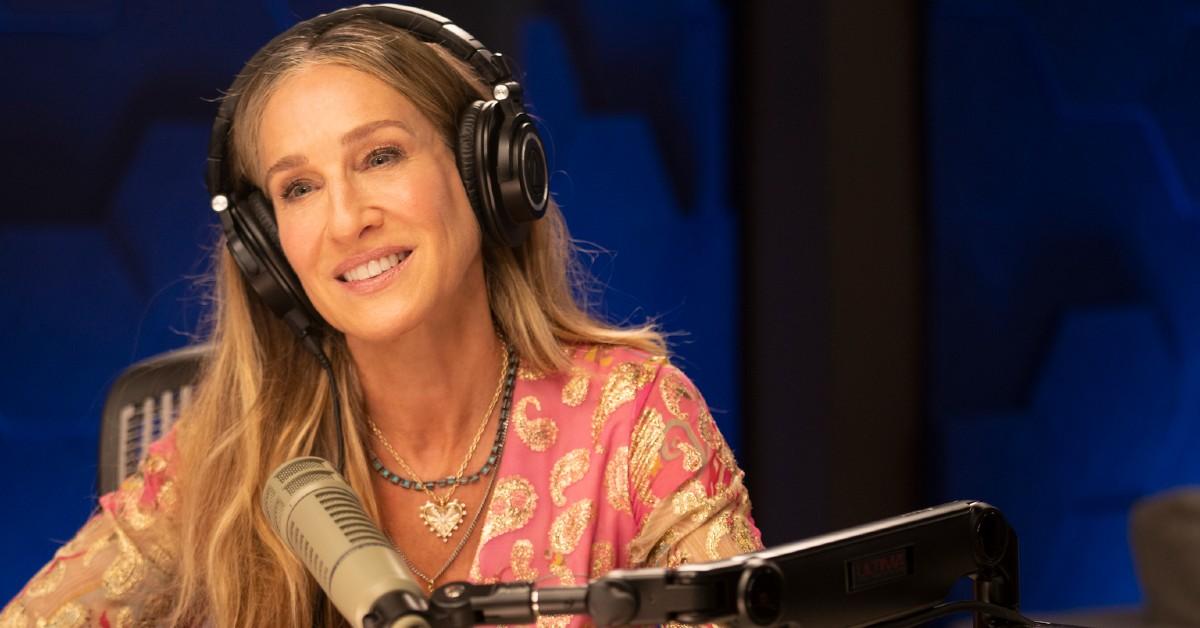 Enter Franklyn. The man is mysterious, suave, and clearly makes Carrie's heart flutter. Franklyn's literally been waiting in the wings the entire time. He produced Che Diaz's podcast, X, Y and Me, so he was there to witness Carrie's professional growth over a year. It's Franklyn who recognizes that Carrie has what it takes to solo her own podcast show. Like Big, Franklyn doesn't coddle Carrie. Franklyn also has those mysterious, sexy vibes that attracted Carrie to Big when they first met.
Article continues below advertisement
The parallels are obvious. Franklyn is Big and Peter is Aidan. It is realistic that Carrie would still be drawn to those two different types of men. There's also comedic potential for jokes at Carrie's expense for falling for a Big and Aidan again in Season 2. Carrie's romantic rehash would be a fun way to lighten up Season 2 in a way that doesn't inspire hate-watching. However, we still don't know a lot about Franklyn. Why is he single? Commitment issues? Death of a spouse, like Peter?
Article continues below advertisement
Option 2: Carrie likens them to Big/Aidan and gradually realizes these two men are very different.
Carrie's a writer! She should recognize that she's fallen for two different tropes of men, once again. It would be interesting to watch Carrie assume that she's repeating history. Perhaps Peter telling her that smoking is a dealbreaker for him would trigger Carrie's eureka moment? Ideally, a great Season 2 story arc would be Carrie writing a new book about dating in her 50s. She starts to spiral thinking she's dating a Big/Aidan, only to realize she's shoehorned these men unfairly.
"And I couldn't help but wonder..." Carrie could muse once again, as she waxes poetic on the types of men out there. She realizes passion doesn't always equal longevity, while a nice guy doesn't always lead to lasting love. Carrie once again ends up alone, but to her, that's okay. She lived through her grand love story already.
You can stream Season 1 of And Just Like That... on HBO Max.