Gwyneth Paltrow Has Dated a Slew of Hollywood Icons From Actors to Musicians
Gwyneth Paltrow's relationship history pretty much consists of Hollywood A-listers. Here's the scoop on her exes and her current partner.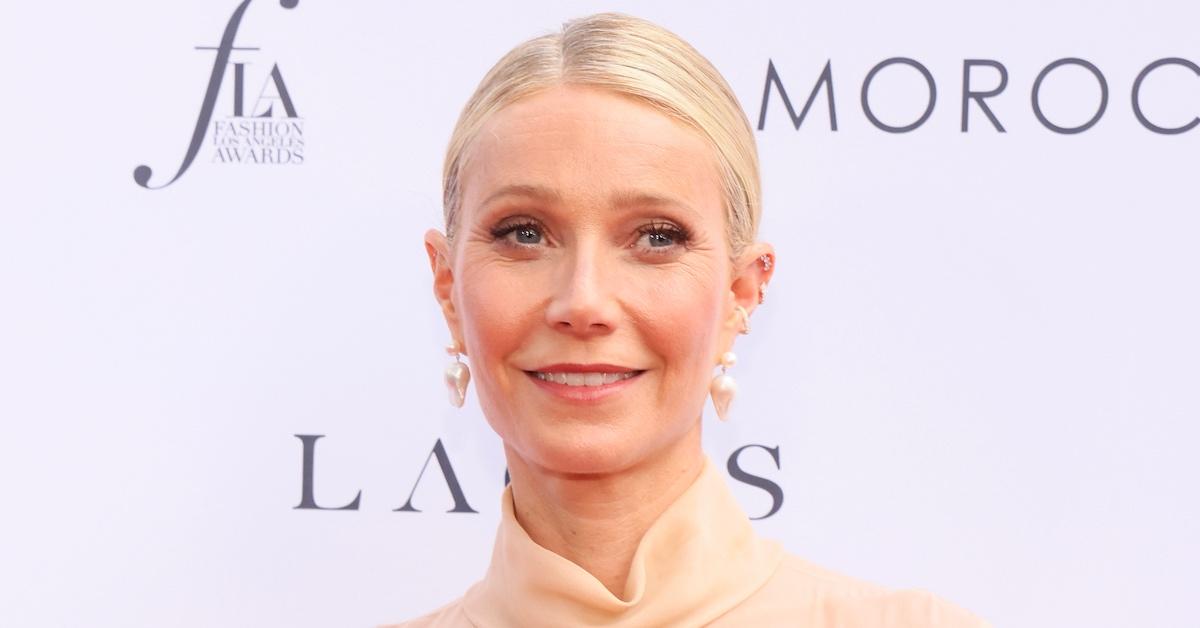 The lifestyle of the rich and the famous is one that some people envy. Entertainers have world-renowned fame, lavish lifestyles, and the ability to connect with like-minded individuals. That said, celebrities are people just like us and tend to go through similar situations. Case in point: dealing with heartbreak.
Article continues below advertisement
Actor Gwyneth Paltrow is one of Hollywood's A-listers and was once an eligible bachelorette. However, navigating the dating field in Hollywood is a major risk that can leave you heartbroken or blissfully in love.
Like most folks, Gwyneth has seen her share of heartbreak — specifically, during her relationship with Brad Pitt — but she's since been able to bounce back.
Now that folks are relating to Gwyneth's failed relationship with Brad, it's only right we take a deep dive into the Goop founder's relationship history.
Here's the tea.
Article continues below advertisement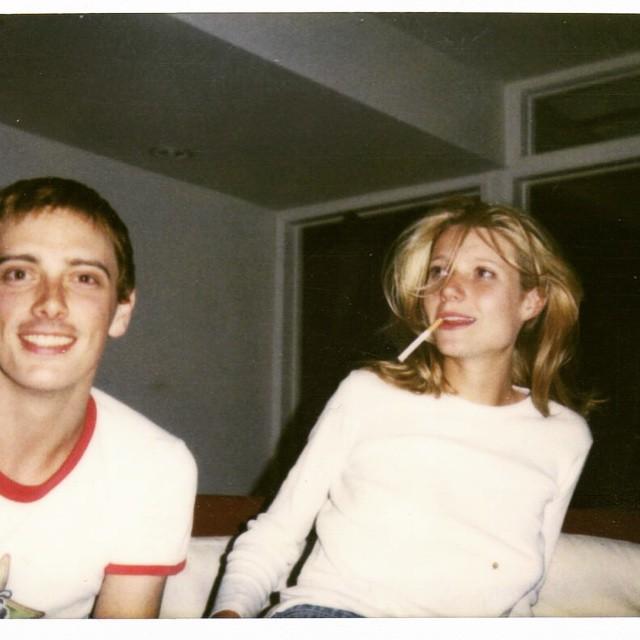 Gwyneth Paltrow first dated multi-hyphenate Donovan Leitch.
Gwyneth dated actor, model, and singer, Donovan Leitch. The pair reportedly dated from 1993 to 1995.
Interestingly, the ex-lovers were spotted engaging in some PDA at a Sept. 2013 L.A. Dodgers game. However, Donovan shared that their kiss was purely innocent.
Article continues below advertisement
"I was just saying goodbye to her," Donovan told the DailyMail. "It was purely innocent. We were sitting in the owner's box in front of 30,000 people with her two children right next to us. That isn't exactly the setting for a secret liaison."
Donovan also shared that he and Gwyneth are close friends and that they "have tons of great friends in common."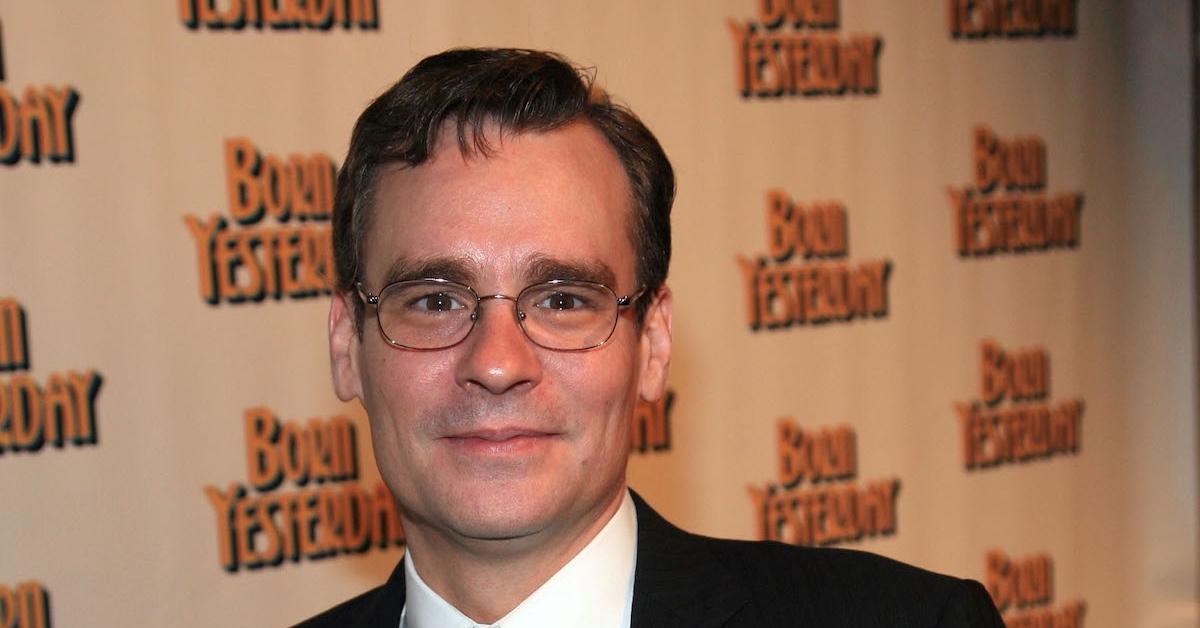 Article continues below advertisement
Gwyneth quietly dated 'House' star Robert Sean Leonard.
E! News confirms that Gwyneth and Robert Sean Leonard briefly dated in 1994.
Although Gwyneth has never spoken out about her time with Robert, the House star did shed some light on their breakup.
"It was the funniest breakup I've ever had," Robert told the New York Post in 1998 via E! News. "We were in her apartment, figured we shouldn't see each other anymore, and within five minutes she was saying, 'You know who you'd like? I have this friend ... Gwyneth's a bit of a yenta, but she's a great, great friend."
Article continues below advertisement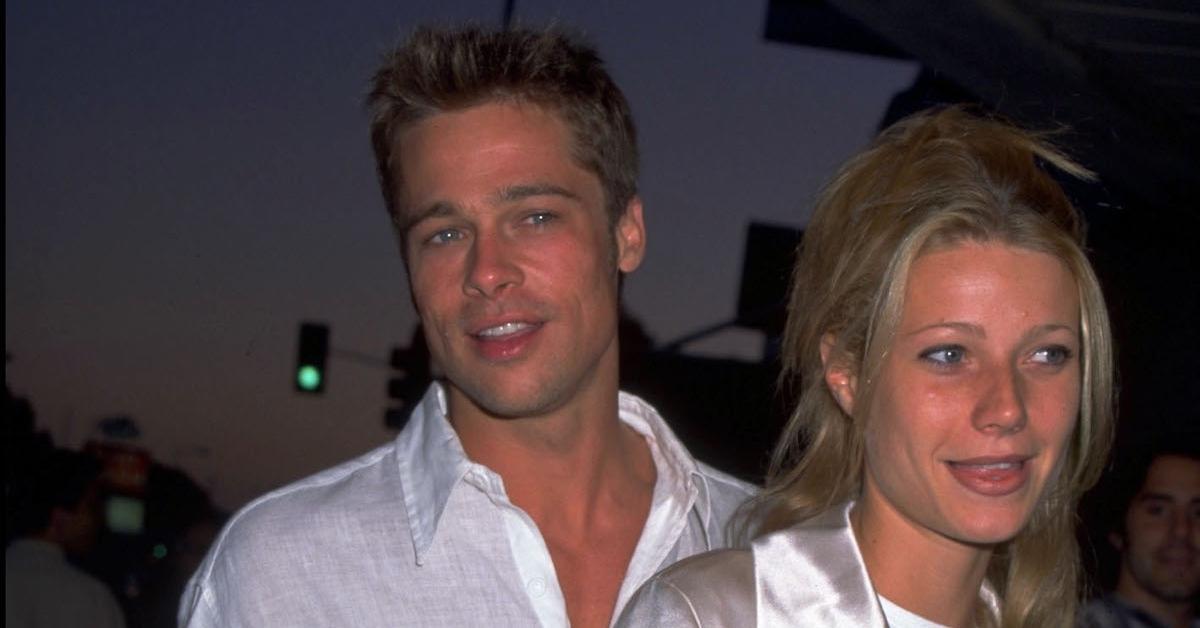 Gwyneth then moved on to Brad Pitt.
Long before Jennifer Aniston or Angelina Jolie came into the picture, Gwyneth Paltrow was Brad Pitt's main squeeze.
The pair dated in the mid-to-late-'90s and seemed very much in love with each other. After two years of dating, the pair got engaged in December 1996 but split six months later.
Article continues below advertisement
"I had a lot of development to do, looking back in hindsight, " Gwyneth told Call Her Daddy podcast host Alex Cooper in the May 2, 2023 episode. "In a lot of ways, I didn't really fully start to come into myself until I was 40 years old. And I had such a pleasing issue. I didn't really even understand how to listen to my instincts and act from that place for what was right for me. I was always trying to adjudicate what was right for everyone else."
Gwyneth also shared that she experienced the "major, major love at first sight" feeling with Brad and said that she was "totally heartbroken" when they separated.
Article continues below advertisement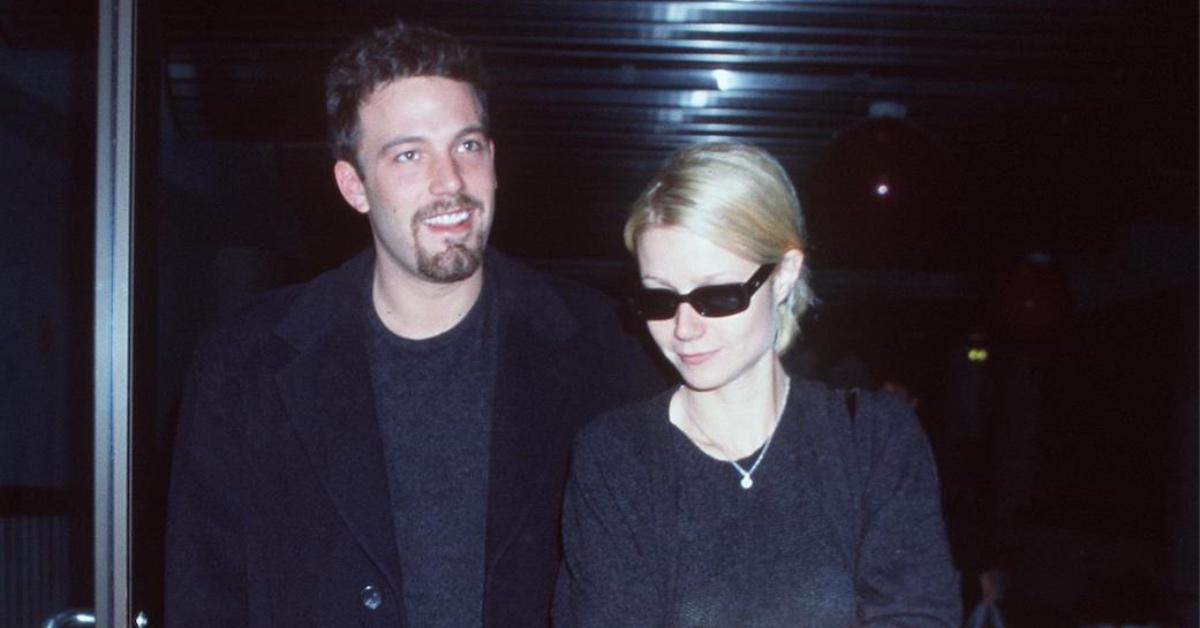 Gwyneth went on to have an on-again, off-again relationship with Ben Affleck.
Gwyneth and Ben dated from 1997 to 2000 with an on-again, off-again relationship dynamic. It appears that their relationship was irreparable due to Ben dealing with certain issues.
Article continues below advertisement
"Ben makes life tough for himself," Gwyneth told Diane Sawyer in 2003, per E! News.
"He's got a lot of complications, and you know, he really is a great guy. So I hope he sorts himself out." She said, "I just think we have a very different sort of value system."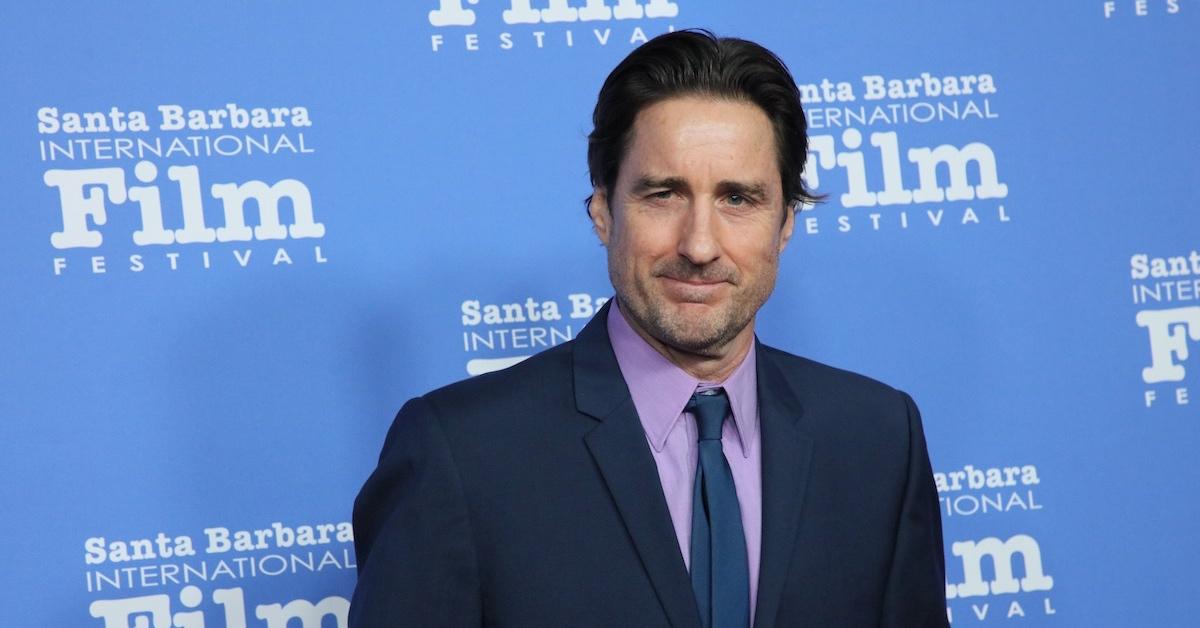 Article continues below advertisement
Gwyneth later explored a romantic relationship with actor Luke Wilson.
Gwyneth and Luke Wilson first met while filming The Royal Tenenbaums in 2001. The pair dated for a year before going their separate ways.
As of writing, neither Gwyneth nor Luke has ever spoken openly about their time together.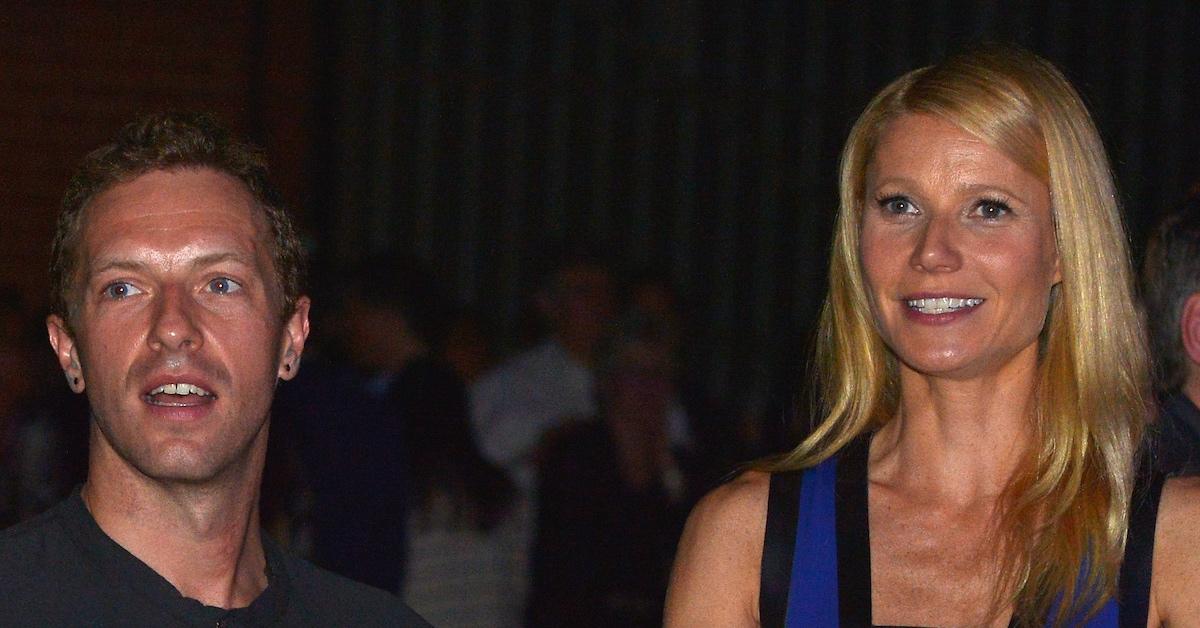 Article continues below advertisement
Gwyneth then moved on to Coldplay frontman Chris Martin.
Fans were excited to see Gwyneth and Chris Martin become a thing in 2002 and overjoyed when the pair jumped the broom in 2003.
Unfortunately, the relationship ended up running its course and the pair split in 2014. Gwyneth and Chris share two children: a daughter named Apple and a son named Moses.
Gwyneth has seemingly found her happily ever after with Brad Falchuk.
Gwyneth is living proof that sometimes you have to kiss a few frogs before you meet the perfect match. Gwyneth and television producer Brad Falchuk went Instagram official in September 2015.
The pair first met in 2014 on the set of Glee.
Article continues below advertisement
In 2018, the pair jumped the broom and have been blissfully in love ever since. Gwyneth is now a stepmother to Brad's children Isabella and Brody.