Is Ciri Actually Geralt's Daughter? It Depends on Your Definition of Fatherhood
Geralt of Rivia takes Princess Ciri under his Witcher wing in Season 2 of 'The Witcher.' Is Ciri the Witcher's daughter? We explain their bond.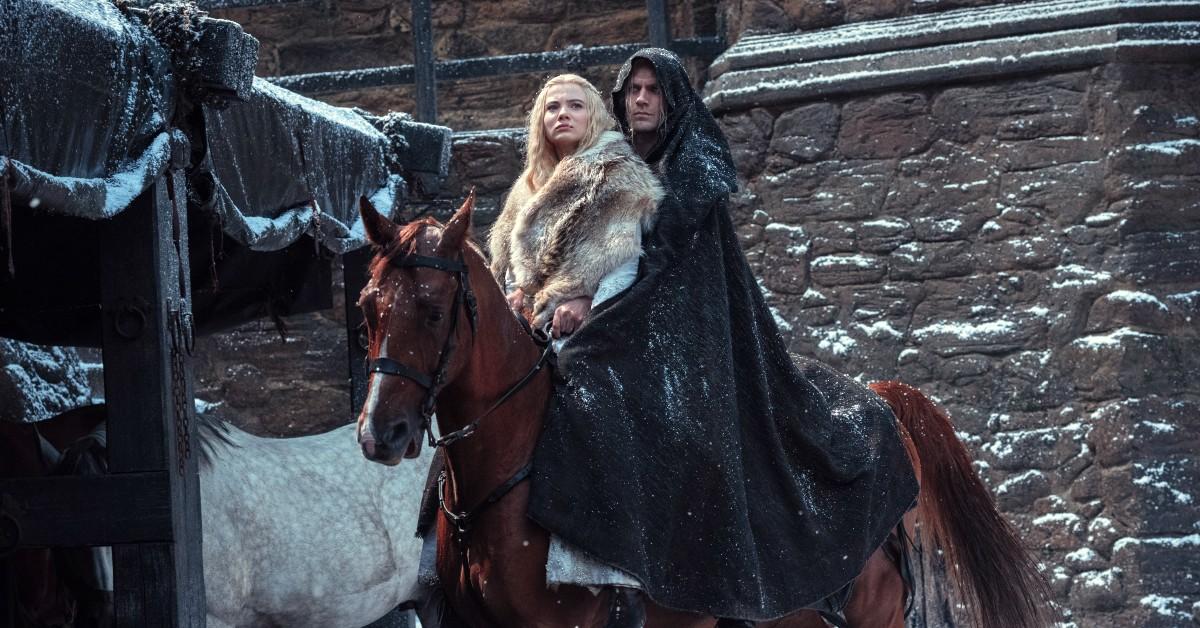 Spoiler alert: This article contains spoilers for Season 1-2 of The Witcher.
One of the best aspects of Season 2 of The Witcher was the ever-evolving father-daughter bond between Princess Ciri (Freya Allen) and Geralt of Rivia (Henry Cavill). Geralt and Ciri had been bound by destiny ever since Season 1 thanks to the Law of Surprise.
Article continues below advertisement
But is Ciri the Witcher's daughter?
Geralt isn't Ciri's biological father. However, that one small technical aspect of their relationship really doesn't matter. The titular Witcher takes Ciri under his protective wing in Season 2 and becomes the father figure Ciri needs in many ways.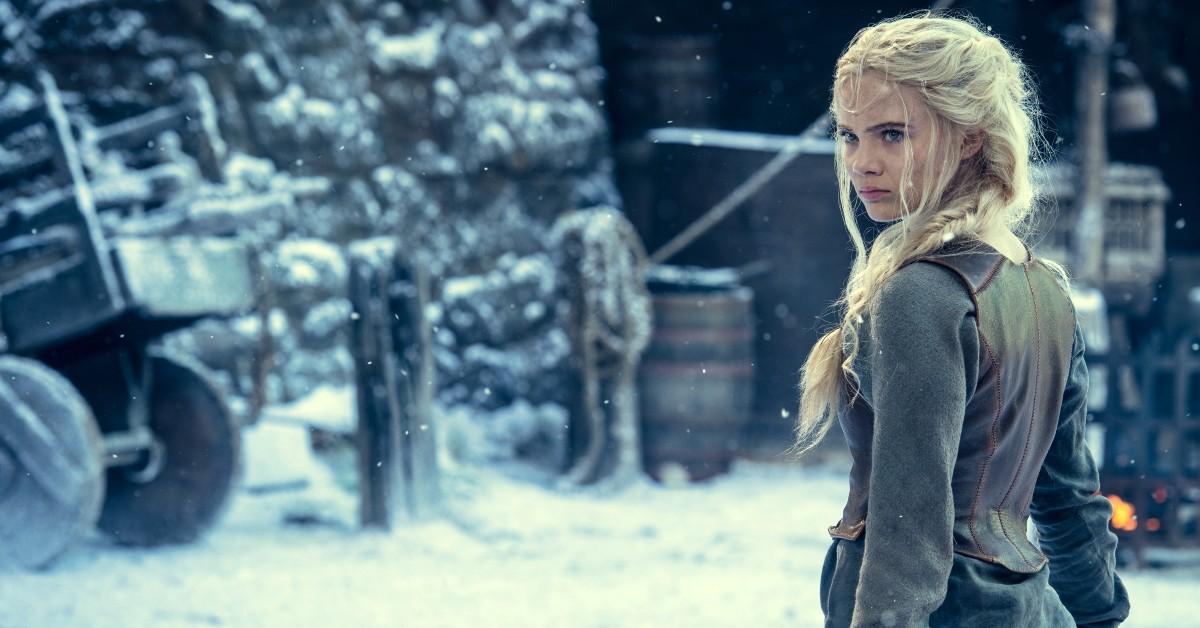 Article continues below advertisement
Ironically, Geralt became Ciri's adoptive dad because he saved her biological father.
During The Witcher Season 1, the audience learned of the man that Ciri's mother Pavetta (Agata Buzek) fell in love with. Pavetta's mother Queen Calanthe (Jodhi May) was not thrilled to learn that her daughter, the heir to the throne of Cintra, wanted to marry a man who had been cursed to look like a hedgehog. Geralt saved Pavetta's lover Duny (Bart Edwards) from Calanthe's sword.
Thanks to Geralt's actions, Duny and Pavetta were able to get married, and Duny reverted back to his human form. He asked Geralt how he could repay him. Geralt half-jokingly claimed the Law of Surprise.
Article continues below advertisement
This meant that Duny would owe Geralt something that was a surprise to both parties. That surprise turned out to be Ciri. Duny and Pavetta are later presumed dead in a shipwreck. After Calanthe perishes during the Sack of Cintra, Ciri is forced to go on the run.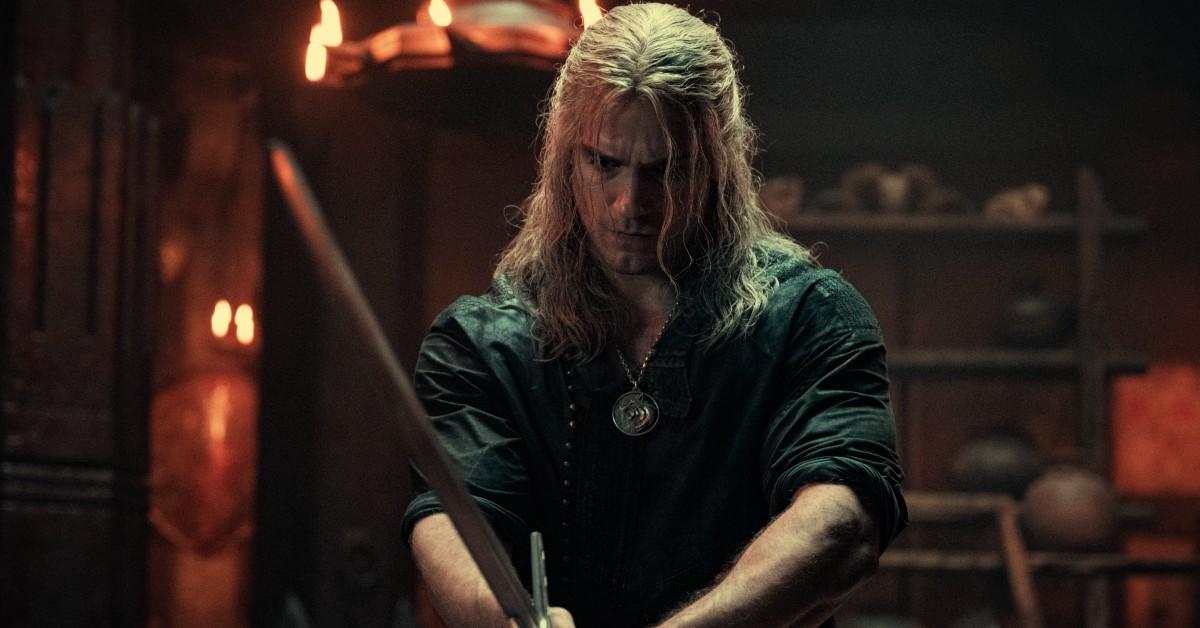 Article continues below advertisement
Geralt swears to protect Ciri.
Ciri and Geralt finally meet in the Season 1 finale. Geralt takes his adoptive dad duties very seriously in Season 2. He promises Ciri that he'll keep her safe no matter what. Sadly, Geralt finds himself at the behest of irony once more. It's Geralt's own love Yennefer of Vengerburg (Anya Chalotra) who ends up putting Ciri in the most danger during Season 2.
Although Geralt never said he wanted to be a father, he definitely becomes Ciri's bonafide dad. The fact that he says that he'll never forgive the love of his life for giving Ciri over to the Deathless Mother too is very telling.
Article continues below advertisement
Up to a point, it appeared as if the only person Geralt genuinely loved was Yennefer. But Geralt doesn't appear to be willing to forgive Yennefer, even after Yennefer offers herself up as a sacrifice in order to save Ciri.
Article continues below advertisement
Ciri ends up having a bad dad and a good one.
Remember Duny? Ciri's biological father? Turns out he didn't die in that Season 1 shipwreck. It turns out Duny has been Nilfgaard's White Flame, or rightful ruler all along. Wait, wasn't Nilfgaard the country that sacked Cintra in Season 1?
Yes. It turns out Duny has been looking for Ciri but he doesn't find her in Season 2. Will Season 3 of The Witcher be a battle of Ciri's bad dad versus Geralt? We'll just have to wait and see for the answer to that question.
At the end of the day, father figures come in all shapes, sizes, and Witchers. Ciri may not technically be the Witcher's daughter, but Geralt is fiercely protective of his Law of Suprise adoptive daughter nonetheless. We can't wait to see more Ciri-Geralt bonding in Season 3.
In the meantime, you can stream all of Season 2 of The Witcher on Netflix.