'Drag Race' Star Jujubee Gets Candid About U.S. Drag Bans: "We'll Never Back Down" (EXCLUSIVE)
In an exclusive interview with 'Distractify,' fan-favorite 'Drag Race' contestant Jujubee discussed U.S. drag bans and anti-trans legislation.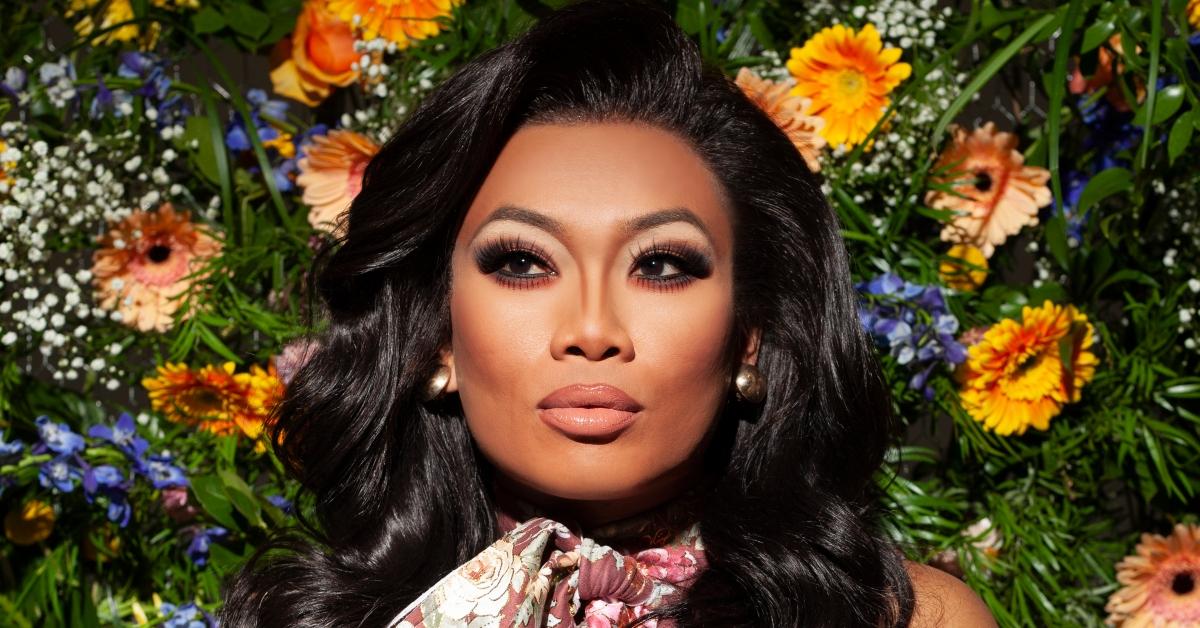 She's a podcast host, a proud cat parent, a singer-songwriter, and a self-proclaimed spiritual — not to mention a world-famous drag queen. Since entering our living rooms via Season 2 of RuPaul's Drag Race in 2010, Jujubee has fought for the crown three more times, served as a RuPaul's Drag U professor, and competed on Queen of the Universe (which is also executive-produced by RuPaul).
Mama Ru clearly has a special place in her heart for Juju, as do we.
Article continues below advertisement
Aside from being an all-around superstar, the four-time Drag Race finalist is a righteous fighter who's always willing to stand up for her community. "When another queen needs help, I will always be there," Jujubee told Distractify in an exclusive interview.
In an effort to combat hateful U.S. drag bans and anti-trans legislation, Producer Entertainment Group is putting on a "Drag Isn't Dangerous" one-night-only live telethon.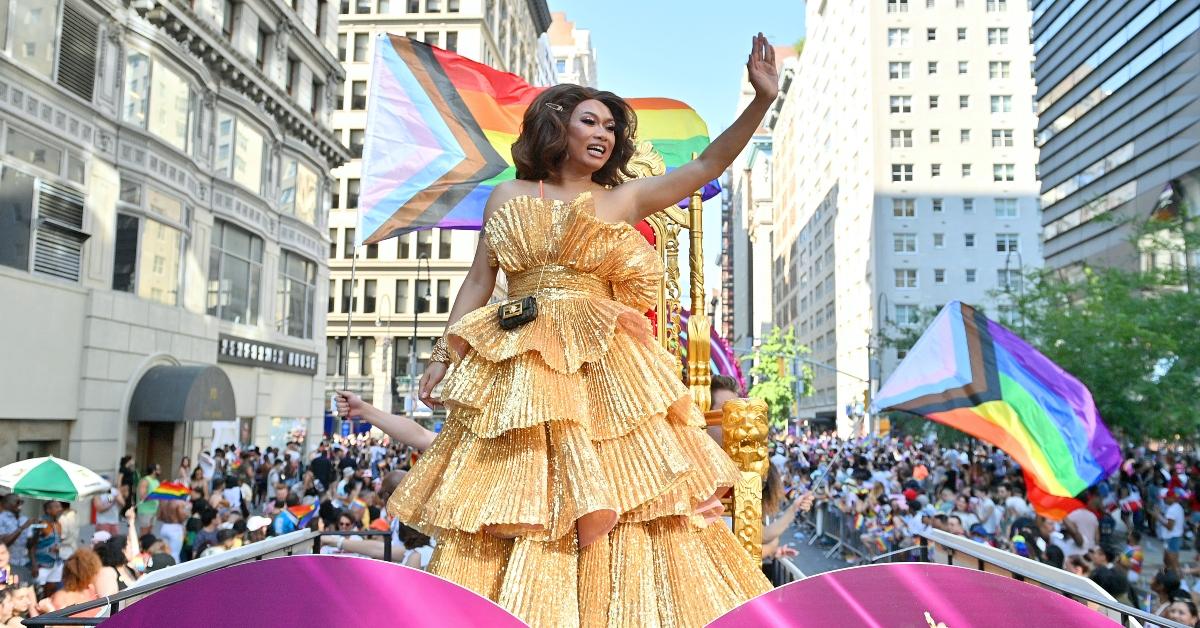 Article continues below advertisement
Beloved drag queens like Jujubee, Peppermint, Alaska, BeBe Zahara Benet, Eureka O'Hara, Jinkx Monsoon, Miz Cracker, Bob the Drag Queen, and Trixie Mattel will come together for the live stream, which kicks off on May 7, 2023. The fundraising extravaganza will feature both live and pre-taped performances and appearances from queer entertainers and celebrity allies alike. All net proceeds will go to charities aiding LGBTQ+ causes and drag performers in need.
Distractify spoke with Jujubee prior to the "Drag Isn't Dangerous" telethon, and she spilled the tea on drag entertainment's influence on mainstream art, the danger of irrational fear, and the distracting nature of anti-LGBTQ+ legislation in the U.S.
Jujubee believes the first-of-its-kind Tennessee drag ban is "not about drag."
On March 2, 2023, conservative Tennessee Gov. Bill Lee signed into law a bill that criminalizes "adult cabaret performances" — a category that is said to include "male or female impersonators" — on public property or in the eye line of minors. On that same day, he signed a bill banning gender-affirming health care for trans kids in Tennessee.
Article continues below advertisement
The drag ban — which intends to "protect children from obscene, sexualized entertainment" — was temporarily blocked by Judge Thomas Parker, per NBC News.
This bill targets drag entertainers as well as transgender, nonbinary, and gender-nonconforming individuals. When asked why she believes the Tennessee drag ban doesn't actually include the word "drag," Jujubee pointed to one unpredictable emotion: fear.
Article continues below advertisement
"It's not about drag. It's actually not even about protecting the children. If it was about protecting children, we would give these kids the right education, we wouldn't give every single person who wanted a gun a gun. Noise isn't made when kids are being murdered," the Boston native told Distractify.
"These people have so much fear in them. And they want to use this fear to create laws to make not just drag queens subordinate, but it's about trans people and trans lives as well."
Jujubee argued that anti-LGBTQ+ legislation affects the safety and well-being of women.
"If you can pull somebody over because you think that they are dressed as the 'wrong' gender, who's to say a cis, straight female who has short hair and is wearing pants can't be pulled over because the person pulling them over doesn't agree with what they look like?" Juju questioned.
Article continues below advertisement
"Anything but being a cis, white, straight male, is 'other' to them," she said of conservative lawmakers and government officials. Because of this belief, Jujubee encourages citizens to use their power.
"I implore people who have the ability to go out and vote to [do so] because these archaic ways just need to go away," she urged.
Article continues below advertisement
Beyond the aspect of fear, Jujubee views harmful political and media narratives and bills attacking the queer community as "just another distraction on what the real issues are." She believes more important issues surround economics, housing, food, education, and gun control.
"There are so many things that we as Americans should be focusing our time and energy on, and to focus it on banning drag art is insane," she stated. "I believe that art is freedom of speech, which we should all have."
According to Jujubee, "drag has always been political."
In response to the anti-LGBTQ+ legislation plaguing the U.S., the lighthearted kiki-ing took a serious turn during the RPDR Season 15 reunion on April 7, 2023. From the fabulous mouth of RuPaul, "Each time a drag queen bats her false eyelashes, she's making a political statement."
To that, Jujubee agreed. "My mother is always right. ... Drag has always been political. There's never been a day that it hasn't been," she firmly stated.
Article continues below advertisement
But drag is not just a political act or an expression of freedom; it's an art form, one that majorly influences the pop culture sphere.
"It's around in things that aren't necessarily queer. Like Mrs. Doubtfire. You know, Tyler Perry plays a drag queen as Madea. And in the U.K., they have pantomimes, where the main character is always a drag performer. … It's always been around in art," she explained.
"Now the existence of it being in real life [in the mainstream] scares people because they just don't understand."
Article continues below advertisement
In Juju's experience, children aren't prone to this nonsensical fear.
"I was lucky enough to read books to children. It was Pride — I believe it was 2016 — at the Boston Public Library. And it was the coolest thing. I didn't show up and say, 'Hi everyone, I'm a drag queen.' I just said, 'Hey, I'm Jujubee, and I'm going to read a book for you,'" she shared.
"The kids who paid attention were just in awe of somebody there who was interested in reading to them. ... I think to these kids, they just see a person."
The Dragnificent! star recalled gifting a shy little girl with words of encouragement. "I was like, 'Hey, I want you to know that you are so smart. And you're so important. And you are going to grow up to be anybody you want to be,'" she said.
Article continues below advertisement
The girl's grandmother was touched, specifically because Juju's offering made no mention of physical beauty.
"This is the kind of kindness that drag queens give — even though we're sassy," she joked. "All of us as humans are multifaceted. But in a setting like that, I can guarantee you, a queen is going to be there for the kid."
Article continues below advertisement
PEG's "Drag Isn't Dangerous" telethon isn't the only upcoming project on Juju's jam-packed calendar. In summer 2023, Jujubee will star in an off-Broadway production of Death Drop alongside fellow Drag Race alum Willam.
"It's basically queer art on a live stage in NYC, because NYC is not trying to ban drag, honey," Jujubee said of the sensational West End play — which has been dubbed a "Dragatha Christie murder mystery."
Plus, Season 3 of Juju's blind dating podcast, Queen of Hearts, arrives in June. She's booked and busy!
As we wrapped up, we challenged the Drag Race reading legend to read (or roast) the U.S. officials behind the drag bans and anti-trans legislation. Here's what she had to say:
"I would probably recycle the one I did on Season 2 and just say, 'Was your barbecue canceled? Because your bill is f--ked up.'"
For RPDR newbies, here's Juju's original (and totally iconic) Tyra Sanchez read:
"Was your barbecue canceled? Your grill is f--ked up."