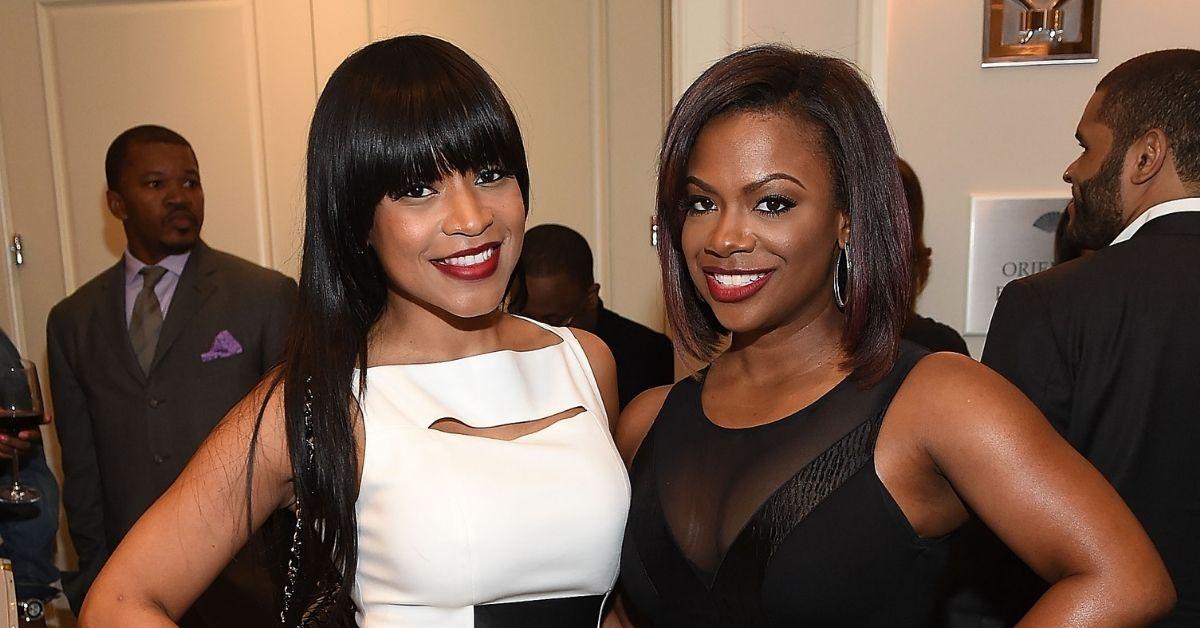 Kandi Burruss and Monyetta Shaw's Friendship Goes Back Years Before 'RHOA'
Many fans of The Real Housewives of Atlanta are now accustomed to Kandi Burruss sharing her life on the show. Through her RHOA storylines and numerous spinoffs, they've also met her husband Todd Tucker, her baby daddy Russell "Block" Spencer, and, of course, the Old Lady Gang, which includes Kandi's mother, Mama Joyce, and aunts Bertha and Nora.
Article continues below advertisement
Amid a Season 14 cast shakeup, Bravo hired Kandi's close pal Monyetta Shaw to join the show as a "friend of the housewives." Although it's Monyetta's first season, she and Kandi have been tight for several years. Take a look inside their friendship and how Kandi got Monyetta a spot on RHOA.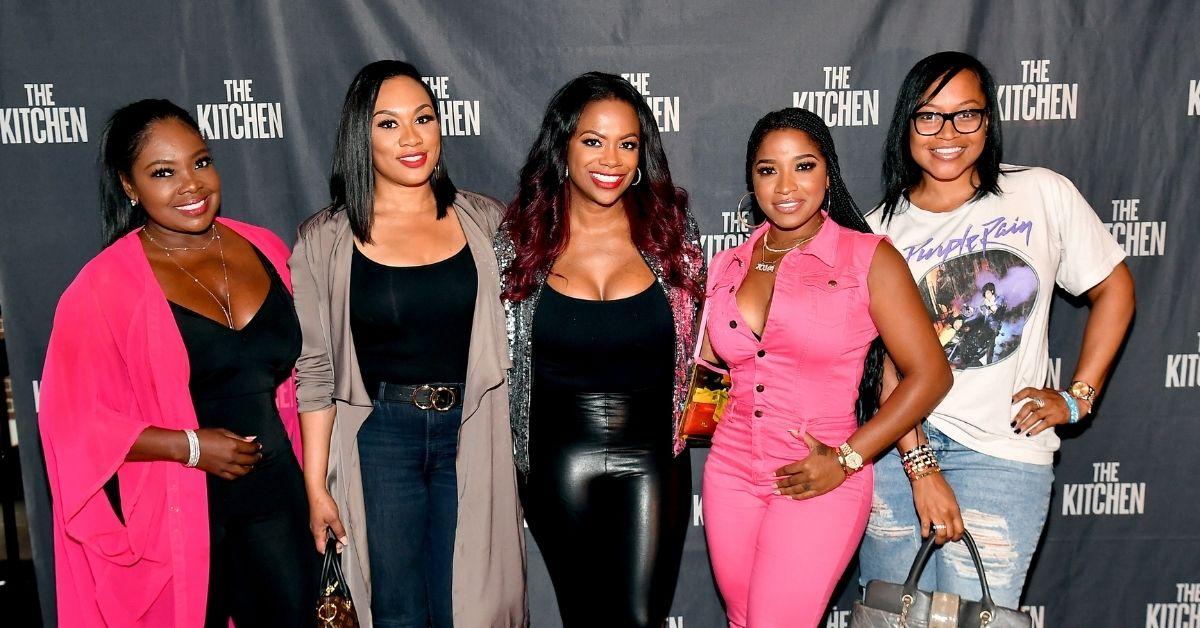 Article continues below advertisement
Kandi Burruss and Monyetta have seen each other through a lot.
Kandi and Monyetta became friends while each being a part of the entertainment industry in Atlanta. Monyetta is an actor and radio personality who has lived in the city for many years. Kandi's pal was previously engaged to Ne-Yo, and the pair share two children — Madilyn Grace (11) and Mason Evan (10). Monyetta also has a background in reality TV, having previously starred in VH1's Atlanta Exes. The one-season series followed the lives of Monyetta and the ex-wives of Usher, CeeLo Green, Ray Buchanan, and Kevin Hart.
While Kandi and Monyetta are in similar professions, they don't feel the need to compete. They never miss a chance to support one another when something significant happens.
In 2014, Monyetta attended Kandi's bachelorette party prior to her wedding with Todd. Monyetta was also in attendance at the wedding, went to Kandi's 40th birthday, and joined multiple girls' trips. Additionally, Monyetta supported her friend when she and Todd welcomed their children, Ace and Blaze.
Article continues below advertisement
But the friendship is far from one-sided. In May 2022, Monyetta shared how Kandi has been by her side for many moments, including her marriage to Heath Carter.
"In this crazy world, it's priceless to have meaningful and authentic friendships," Monyetta wrote in a birthday shoutout to Kandi on Instagram. "I really appreciate our bond over all these years! Thanks for having my back, ALWAYS supporting me, & THANK YOU for mentioning my name in rooms full of opportunity! (I see u!) I am extremely grateful for you and, as you know, I got your back too!"
Article continues below advertisement
Kandi Burruss mentioned Monyetta Shaw's name to 'RHOA' producers.
In 2021, RHOA stars Cynthia Bailey and Porsha Williams decided to leave the show after many years. Around the same time, Marlo Hampton got promoted from a longtime "friend of the housewives" to a full-time peach-holder, causing a need for someone else to join the circle as a "friend."
During the May 16 episode of Kandi's YouTube show, Speak On It, she revealed that she thought Monyetta would be great on the show, and reached out to Bravo about the role.
"When they were looking for, you know, women to become a part of the franchise, I dropped Monyetta's name in the hat and was like, 'You know, you should talk to her,'" Kandi shared.
Article continues below advertisement
Of course, they also discussed some of the things that have gone down during Season 14, including the rumor that Kandi gave someone oral sex in a locker room and the "shade" Kenya Moore threw at Monyetta by referring to her as "Ne-Yo's baby mama."
Monyetta told Kandi she was grateful for getting the job on RHOA, but admitted that she wasn't used to a "friend group" with so much drama. If what we've already seen so far on Season 14 is any indication, then Monyetta better buckle up, because she's in for a wild ride!