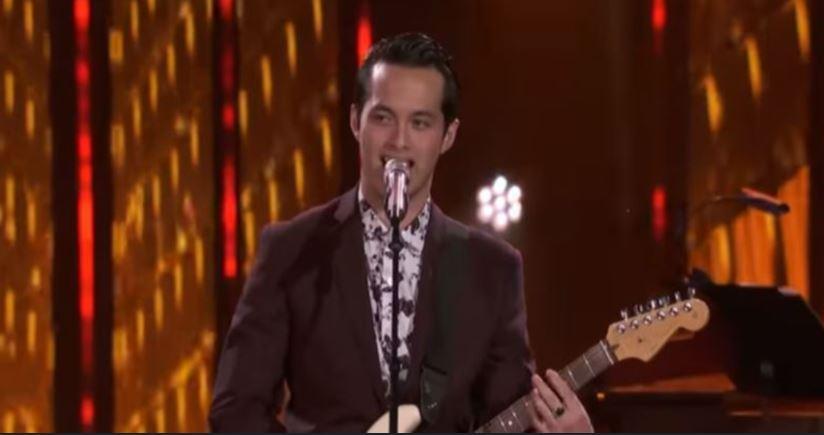 'American Idol' Contestant Laine Hardy Had Us in Tears at the End of His Performance
On Sunday night, American Idol contestants kicked off their performances alongside celebrities. And, we were not disappointed when Jason Mraz, Pat Benatar and Neil Giraldo, Brett Young, Elle King, and Shaggy, graced the stage to duet with half of the Top 20 contestants in front of judges Lionel Richie, Katy Perry, and Luke Bryan.
Article continues below advertisement
Sadly, at the end of the night three contestants — Kate Barnette, Shawn Robinson, and Bumbly — were sent home, failing to make it into the Top 14. While fans were impressed with the talent level of the contestants' performances, one moment that definitely stood out during the night was Laine Hardy's brother making a surprise appearance.
'Idol' Contestant Laine Hardy's Brother had us all in tears. 
Laine, 18, wowed the judges to their feet with his performance of "The Weight" by The Band alongside Elle King.
Article continues below advertisement
Judge Katy Perry was rendered speechless at first, then asked the singer, "Who are you?" She continued to compliment Laine on his rendition of the song, saying, "You look like a rockstar! You sound like a rockstar." Adding, "You like this, don't you?"
"I love it," the Idol contestant answered with a smile.
Article continues below advertisement
Ryan Seacrest then addressed Laine asking him if he's done the song before. "Have you done it at the camp on Blind River?" the longtime host questioned a perplexed Laine. "You know who told me about that… Kyle, your brother."
Laine's older brother Kyle then walked out onto the stage for a surprise visit. "Thought you weren't coming?" an emotional Laine remarked.
Article continues below advertisement
"I had to make my way here for you man. I had to leave the swamp to come see you," Kyle replied hugging his little bro. The judges and even Elle King are caught on camera getting caught up in the heartwarming reunion. Basically, the whole room got teary-eyed watching the two brothers hug it out onstage.
Article continues below advertisement
"Man, it makes me the proudest person in the world to see him go so far, chasing his dream," Kyle told Ryan when the host asked how he feels about his younger sibling being in the competition. "I wouldn't be able to do it."
Luckily, the two brother had even more to celebrate as Laine was put through into the Top 14 for the live shows.
 Which contestants made the Top 14 on American Idol? [Spoiler Alert] 
Article continues below advertisement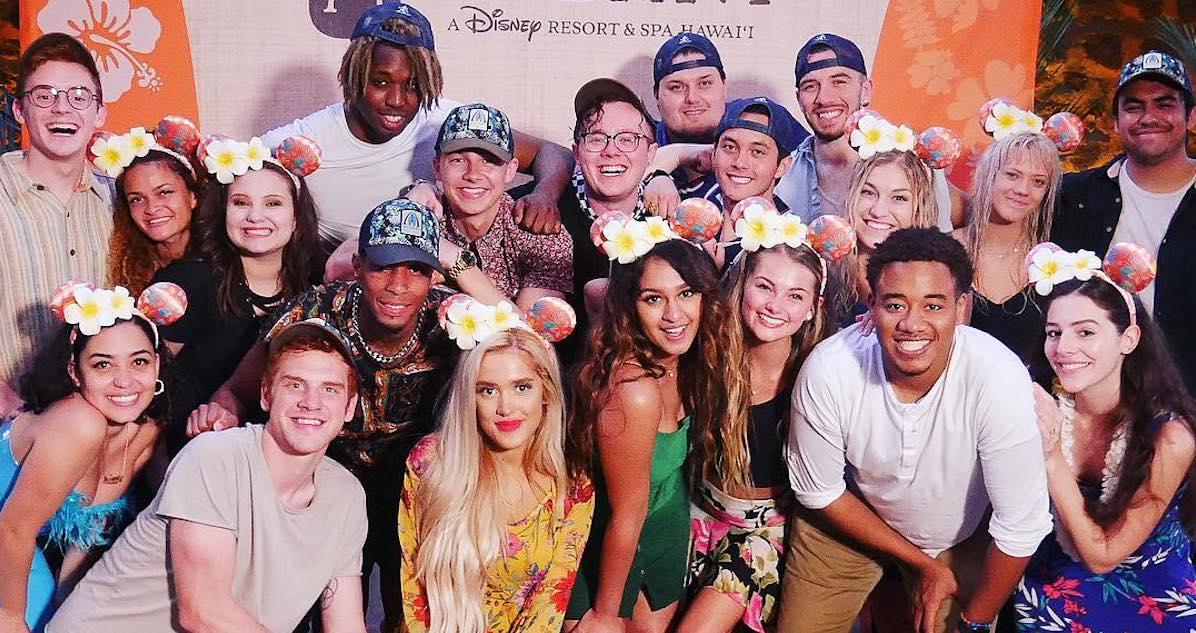 Article continues below advertisement
Tonight, the second half of the Top 20 performers will battle for a spot in the Top 14. However, a list has been leaked; therefore, we already know if your favorite contestant will be making it to the live shows. So, who made the cut?
The final contestants who are in the fan-voted live shows are: Alejandro Aranda, Alyssa Raghunandan, Dimitrius Graham, Eddie Island, Evelyn Cormier, and Jeremiah Harmon.
Watch new episodes of American Idol on Sundays and Mondays at 8 p.m. ET on ABC.