'MAFS's Noi and Steve Announced Their Divorce — but What About the Other Season 14 Couples?
The Season 14 finale of Married at First Sight on May 11, 2022, revealed who decided to stay together and who opted for a divorce among the Boston, Mass. group. They included: Alyssa Ellman, Chris Collette, Jasmina Outar, Michael Morency, Katina Goode, Olajuwon Dickerson, Lindsey Georgoulis, Mark Maher, Noi Phommasak, and Steve Moy. So which couples are still together today, and which ones called it quits after the shooting wrapped?
Article continues below advertisement
Which 'MAFS' Season 14 couples are still together? Steve and Noi have split.
Filmed in Boston, Mass., MAFS Season 14 featured five pairings, all of whom agreed to get married right after first meeting each other. What could go wrong?
Noi and Steve were the couple fans felt the most hopeful about. And although they opted to remain married on Decision Day, they recently revealed their split.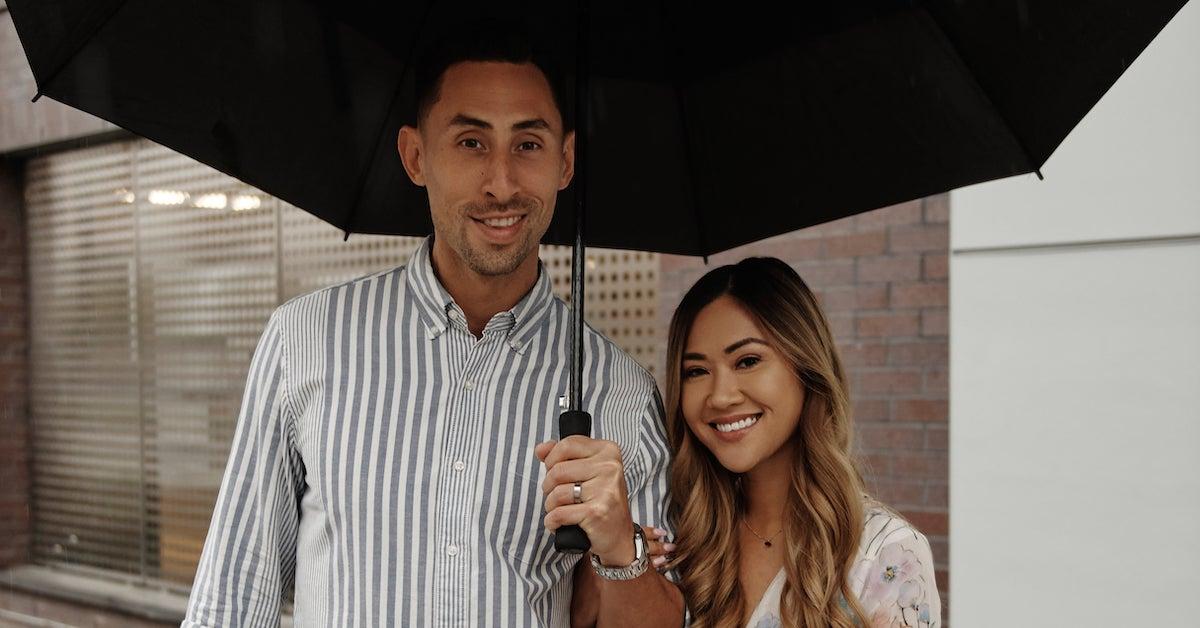 Article continues below advertisement
On July 10, Noi took to Instagram with a short announcement alongside a photo of herself on a surfboard: "Divorce feels good." Meanwhile, Steve posted a lengthy message on his own Instagram account.
Article continues below advertisement
"When I said yes on decision day, I knew that our relationship was far from perfect, but I held the belief that with enough time, effort and understanding, we could overcome the challenges we faced, and build a healthy, functioning relationship," he wrote."Over time I lost hope that this could happen and believe we are incompatible in ways that attempts at compromise can't seem to fix or overcome."
Still, it seems that Noi's announcement might have caught Steve a bit off guard. The MAFS Season 14 star went on to say that they've "been apart for awhile now" but that he was "still holding out for the potential for true change. "This surprise announcement is a signal that it's definitely time to let go," he wrote.
Article continues below advertisement
Alyssa and Chris didn't last long.
Alyssa and Chris started the marriage on a doom-laden note, exchanging a few icy remarks in their honeymoon suite before deciding to spend the night separately.
"I have no idea what I did or said," Chris explained in a confessional-style scene.
Article continues below advertisement
In an exclusive interview with Distractify, Alyssa opened up about the difficult wedding night and the first few weeks of marriage. She explained that she saw red flags right away and she couldn't ignore them. And even though she tried to get to know Chris, she went on the honeymoon expecting to strike up a friendship rather than try to make the marriage work.
Article continues below advertisement
Although she didn't outright say at the time whether she and Chris stayed together, she mentioned wanting to find the right match, so it certainly seems like Alyssa and Chris don't last beyond Decision Day — or even until that point in the season.
"Despite what people say online, I'm a loving and loyal person who has a lot to give in a relationship, and I'm deserving of finding my happily ever after," Alyssa told Distractify.
Ultimately, Chris and Alyssa decided to go their separate ways after just 12 days of marriage. They opted for divorce during an early "Decision Day" move.
Article continues below advertisement
Jasmina and Michael started on a positive note.
Unlike Alyssa and Chris, who struggled to find common ground from the very beginning, Jasmina and Michael hit it off immediately. They did, unfortunately, have issues with both communication and with moving past the "friend zone."
Article continues below advertisement
Jasmina and Michael decided to remain married on Decision Day.
"I feel like I don't know you enough, so you know, I want to get to know you more and stay married," Jasmina told him. "I always said that I would never leave any type of relationship if I didn't give 100 percent, and I can't say that I gave 100 percent if I don't try after this, so we'll see how it goes."
Just two weeks later, they decided to go their separate ways.
Are Lindsey and Mark still together?
Season 14 of Married at First Sight showcased a number of altercations between Lindsey and Mark, prompting viewers to not have much hope for the couple.
On Decision Day, Lindsey and Mark said "yes" to remaining married. They revealed five months later on the May 18, 2022, reunion special, however, that they had broken up.
Article continues below advertisement
"It was some of the worst arguments I've ever had in my life," Mark said at the time. "The fact that we fought every single week and the fact that you went for my throat in every single fight is what caused me to say 'I'm out.' "I've been picked on a lot as a kid. I would put Lindsay at the top for the way I was threatened and bullied like that."
Article continues below advertisement
What about Katina and Olajuwon? Are they still together today?
Opinions about Katina and Olajuwon varied in the beginning. Many fans wanted to see them succeed, but there was some doubt about whether they would be able to make the relationship work.
Interestingly, they're now the only MAFS Season 14 couple still together.
Article continues below advertisement
As MAFS saw in the lead-up to Season 15, Olajuwon Dickerson and Katina Goode are still together today. Their Instagram activity also shows they seem to be in a good place. Fans will just have to keep checking in to see whether they make it in the long run.
Watch new episodes of Married at First Sight Wednesdays at 8 p.m. EST on Lifetime.