Which Couples From 'MAFS' Season 15 Stay Together? Here's What We Know
'MAFS' Season 15 spoilers: Here are the stars who most likely stay together on Season 15 of 'MAFS.' We attempt to divine what the future holds.
Spoiler alert: This article contains spoilers for Season 15 of Married at First Sight.
Season 15 of MAFS kicked off with a brand new episode on July 6, 2022, on Lifetime and introduced us to five new couples ready to give true love a try. Stacia and Nate, Morgan and Binh Trinh, Alexis and Justin, Mitch and Krysten, and Miguel and Lindy have all decided to spend eight weeks together as a married couple to see where the experiment takes them. Who stays together, and who is headed for a split?
Article continues below advertisement
Which couples end up staying together on Season 15 of 'MAFS'? Fans want Stacia and Nate to make it.
Season 15 of MAFS features five couples from different walks of life. Stacia and Nate immediately hit it off, bonding over their shared passion for making it big as entrepreneurs. But career dreams are far from the only thing that has brought the two together. In addition to chemistry, the couple seems to communicate freely. Stacia and Nate have already garnered many fans — and so has Stacia's immensely supportive mom, Stacy.
Article continues below advertisement
It's uncertain if Stacia and Nate will decide to stay together after the eight-week period. They have, however, drafted up a pre-nuptial agreement, which, based solely on the amount of effort it takes, suggests a strong sense of commitment.
"I'm really rooting for Stacia and Nate. Dare I say, the experts actually did a good job with a few of the couples this season! (I will revisit this tweet at the end of the season and see if it aged well, LOL.)," tweeted @alexissonja1.
Article continues below advertisement
Morgan and Binh have an explosive flight in the trailer of Season 15 of 'MAFS' — will they turn things around?
Things were off to a shaky start for Morgan, a registered endoscopy nurse, and Binh, a nutritionist, personal trainer, and electronic engineer. Binh contracted COVID-19 ahead of the wedding day, unwittingly casting doubt on his chances of making it with Morgan. Morgan and Binh have already attracted some fan speculation. Will they turn out to be the underdog of Season 15? Only time will tell.
Article continues below advertisement
"Dr. Pepper: 'We matched Morgan and Binh because they both like to work out and share the favorite color of blue.' The experts are dangerous," tweeted @brianajade10.
Article continues below advertisement
Alexis and Justin likely started talking before joining Season 15 of 'MAFS.'
Having been granted the blessing of the Hinge algorithm and the experts behind Season 15 of MAFS, including Dr. Pepper Schwartz, Pastor Cal Roberson, and the two newcomers, Dr. Pia Holec and DeVon Franklin, Alexis and Justin were destined for success from day one.
The stars first matched on Hinge, only to discover that they were going to marry each other on the set of Season 15 of MAFS. Talk about fate. Alexis and Justin seem to have hit it off. If they don't stay together, who will?!
Article continues below advertisement
Will Mitch and Krysten make it work? 'MAFS' fans are undecided.
"I will pack all your things. I will ask for a divorce," Krysten coolly informs Mitch in the trailer of Season 15 of MAFS. Perhaps not the rosiest signs.
Krysten, who works as a sales representative, and Mitch, an environmental advocate with a penchant for "brutal honesty," will likely have to find their way around a few obstacles. They still have time to prove that true love knows no bounds, however.
Article continues below advertisement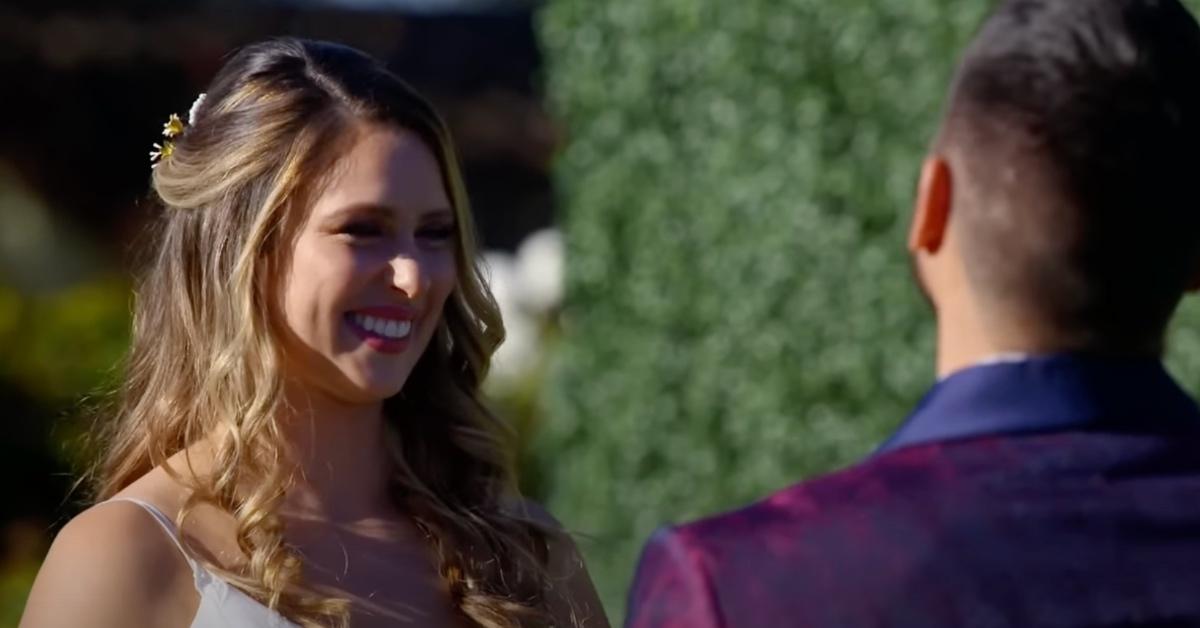 What about Miguel and Lindy?
As a recent episode of MAFS suggests, Lindy will have to win over Miguel's family, including his sister, Pricilla, if she wants to steal Miguel's heart. The stars seem to have strong chemistry — but will they be able to convert it into something more substantial?
Catch new episodes of MAFS every Wednesday at 8 p.m. EST on Lifetime to find out.