Nintendo Finally Reveals Its Stellar Voice Cast for Animated Movie 'Mario'
Nintendo, in collaboration with Illumination and Universal, has announced the release date and cast for its upcoming animated 'Mario' film.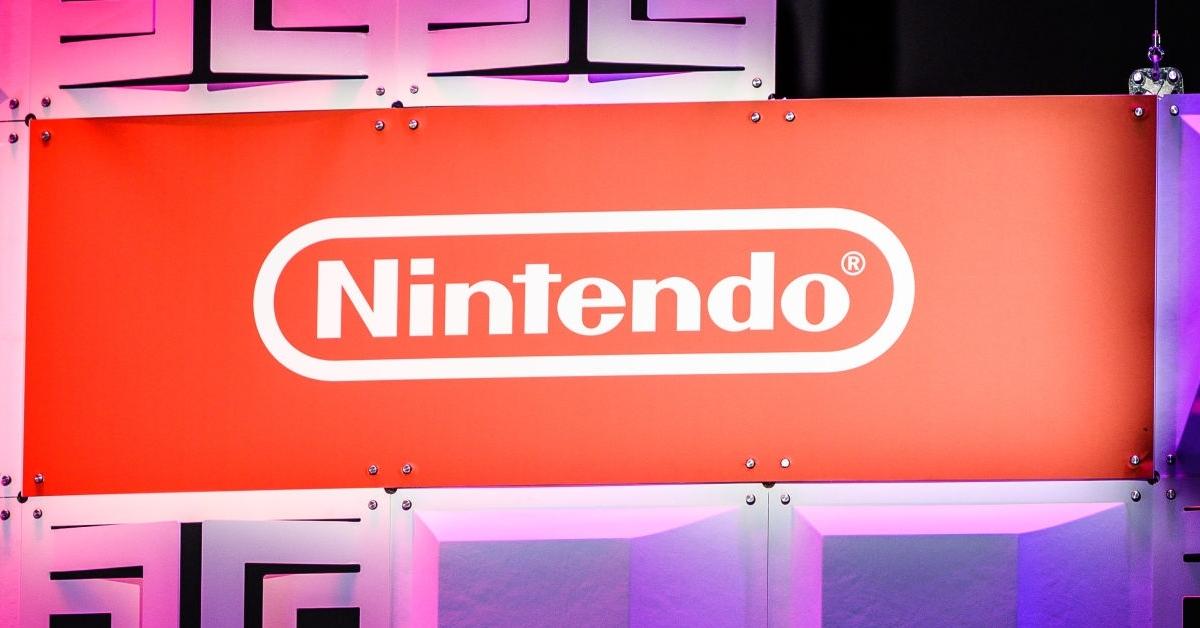 The Super Mario Bros. animated movie received a massive update during yesterday's Nintendo Direct presentation. From Nintendo, Illumination, and Universal, the film will hit North American theaters on Dec. 21, 2022, and it features a voice cast full of elite star power.
Now, without further ado, it's time to meet the voices behind the beloved video game characters.
Article continues below advertisement
Mario is none other than ... Chris Pratt!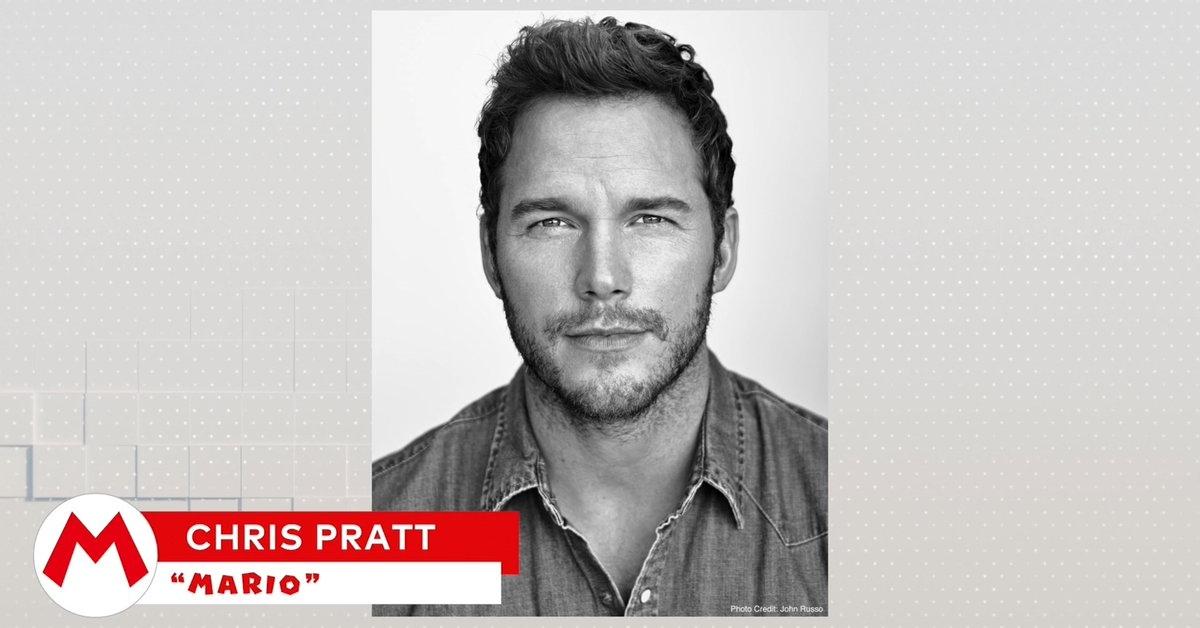 It's-a Chris Pratt!
That's right, the Parks and Rec and Guardians of the Galaxy actor will voice the titular Italian plumber in the animated film. With previous experience lending his voice to Warner Animation Group's The Lego Movie franchise and Pixar's Onward, Chris knows how to express emotion and breathe life into the performance.
Though his casting has faced a bit of backlash, I think Chris Pratt will surprise us all with his rendition of Mario.
Anya Taylor-Joy will lend her voice to Princess Peach.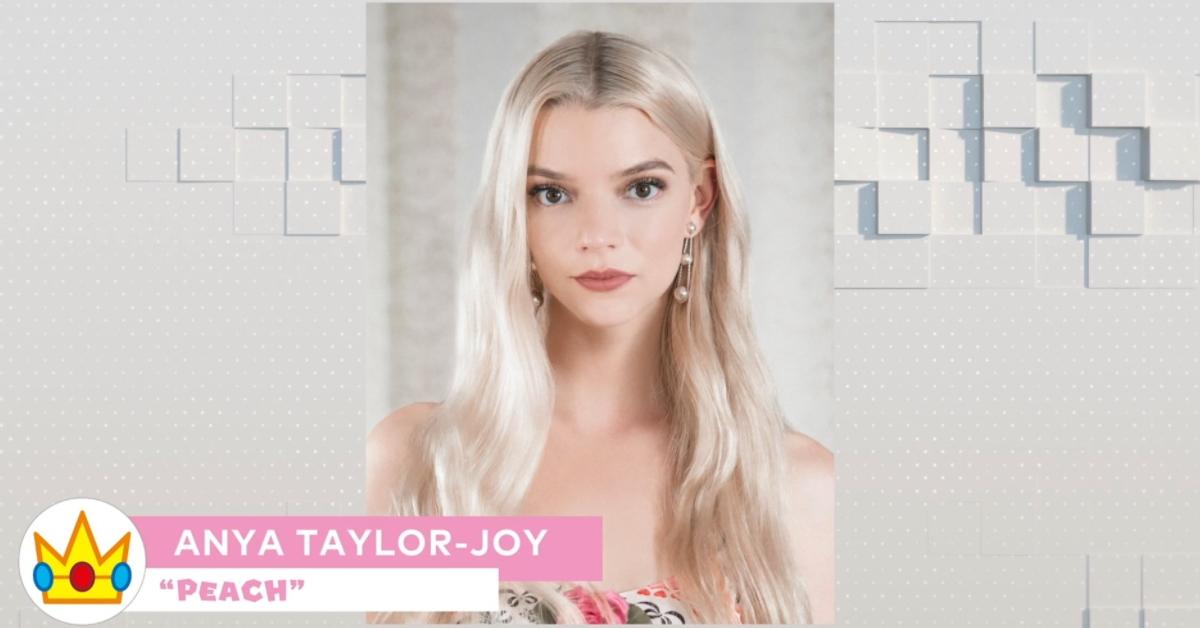 Yeah, Peach truly is a superstar!
With four films releasing next year, Anya Taylor-Joy is unstoppable. The in-demand A-lister will play Princess Peach, the damsel in distress in most Super Mario video games. Peach rules the Mushroom Kingdom, but she is usually taken from her castle and held captive by Bowser.
The actress has such a high-class, elegant sound that fits the personality and style of Peach perfectly. Better yet, she even looks like the princess!
Article continues below advertisement
Charlie Day is Luigi!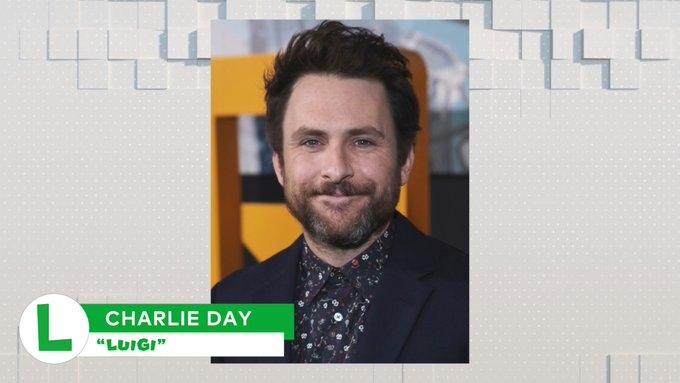 We can only hope that Charlie Day says, "I'm-a Luigi, number one!"
Charlie will play Luigi, Mario's sidekick and younger twin brother. Throughout the gaming series, fans have seen Luigi living in the shadow of Mario; however, he's made a name for himself and stands strong as his own character.
With a voice as distinctive and iconic as Charlie Day's, the casting for Luigi is beyond perfection.
Article continues below advertisement
Jack Black is the villainous Bowser.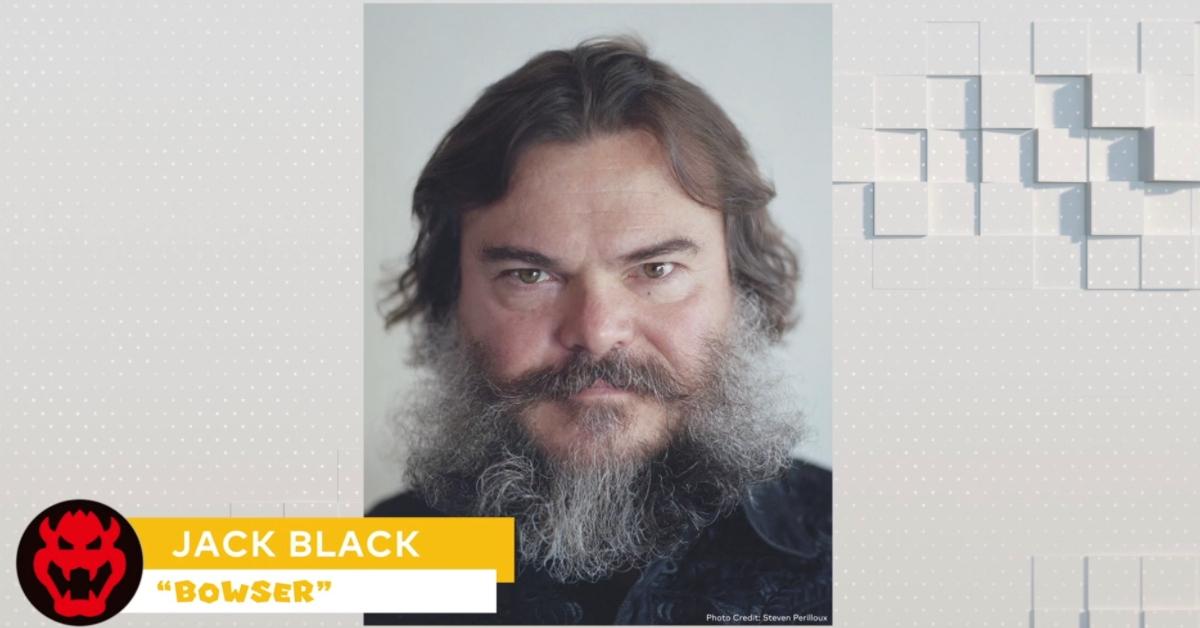 "Bow before Bowser, or feel my wrath!"
One of the best voice actors of our generation, Jack Black, will be tackling the role of the main antagonist of the Super Mario games. King Koopa, better known as Bowser, is the arch-nemesis of Mario. He frequently kidnaps Princess Peach in hopes of taking over the Mushroom Kingdom and defeating Mario once and for all.
The energy Jack Black radiates screams Bowser (in a good way, of course), so there's no doubt he will immerse himself in the role and steal the movie.
Article continues below advertisement
Keegan-Michael Key is playing Toad!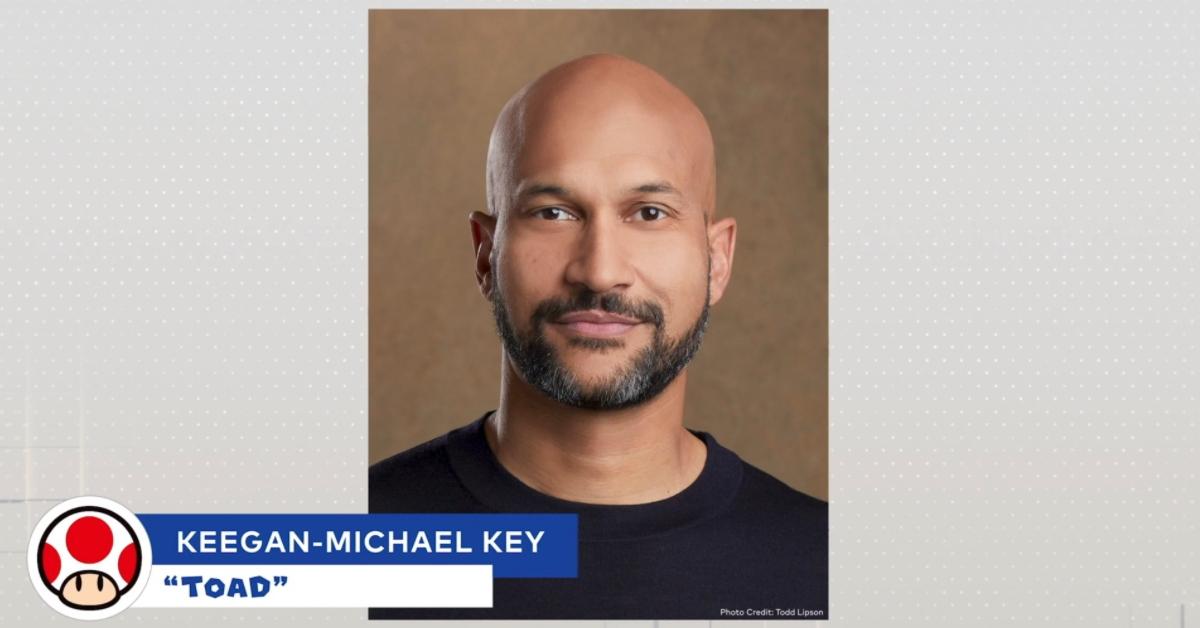 The beloved humanoid mushroom-head Toad has found its voice in Keegan-Michael Key!
Toad lives in the Mushroom Kingdom and is one of Princess Peach's most loyal companions, working on her behalf. In the Super Mario games, Toad is often working alongside Mario and his friends.
He's one of the most adorable characters to come from the franchise, but his voice might be hard to accomplish. If Keegan can nail Toad's loud and scratchy pitch, then it'll be impressive!
Article continues below advertisement
Seth Rogen is Donkey Kong.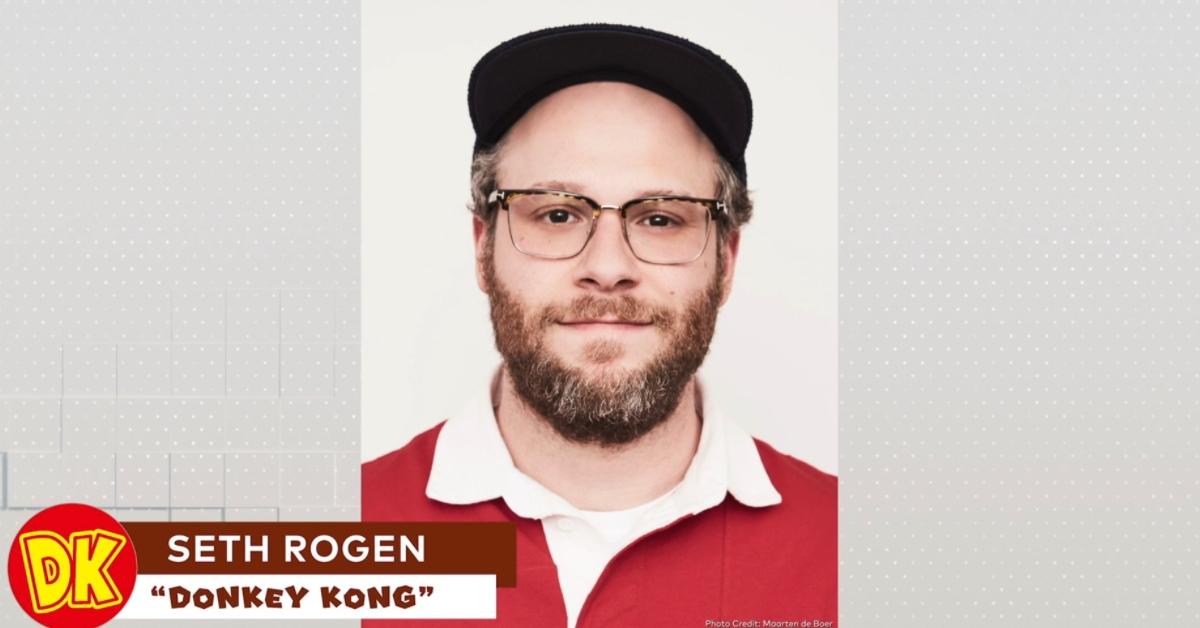 Though DK has his own video game franchise, he often shows up in Super Mario games as a supporting character. In the animated film, none other than Seth Rogen will play Donkey Kong.
This casting announcement has been making the rounds on social media. Fans are begging for Donkey Kong to have a scene with Seth Rogen's distinctive laugh.
Article continues below advertisement
The one, the only Charles Martinet will also have a cameo!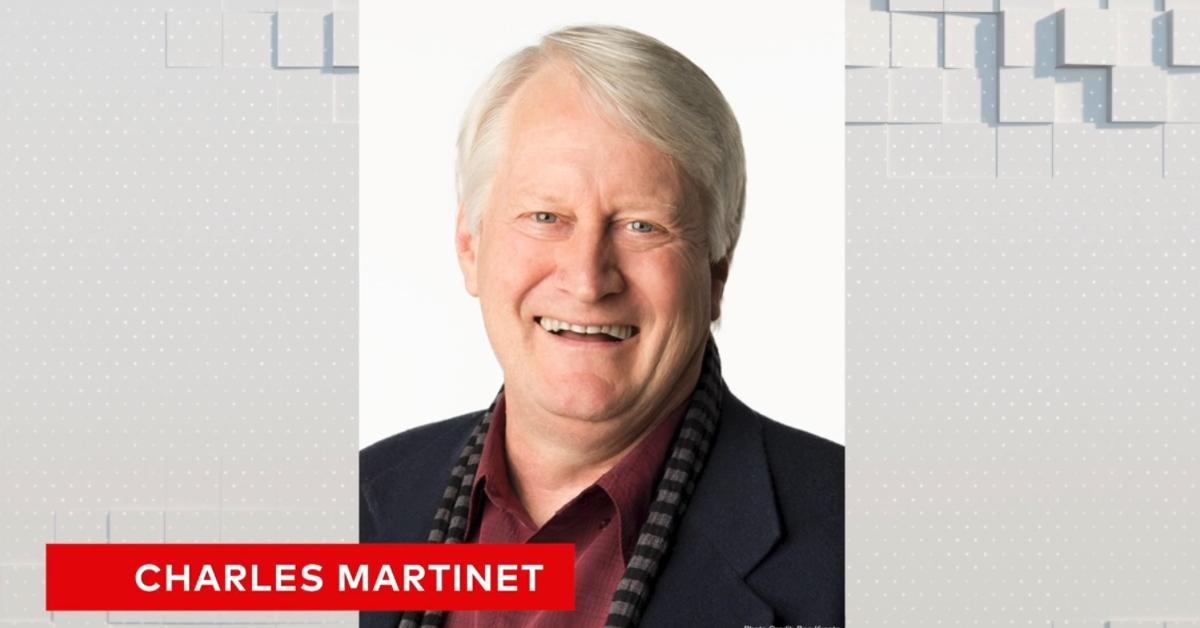 The king of the Super Mario franchise is here!
Charles Martinet is best known for voicing Mario in the video game series since the '90s. Besides Mario, Charles has voiced other characters such as Luigi, Waluigi, and Wario, the latter being the arch-rivals of the titular brothers.
It's unclear who he will be playing in the movie, but know that they will be surprise cameos.
Article continues below advertisement
Kevin Michael Richardson, Fred Armisen, and Sebastian Maniscalco round out this star-studded cast.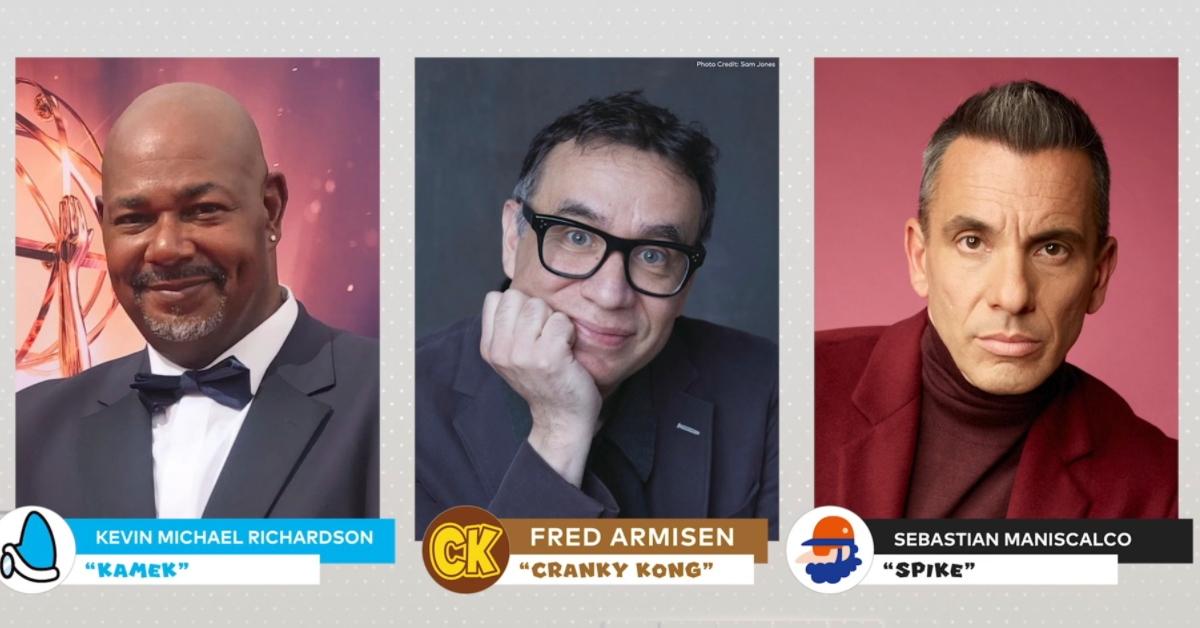 Kevin Michael Richardson, Fred Armisen, and Sebastian Maniscalco will portray Kamek, Cranky Kong, and Spike, respectively.
Kamek is "an old yet powerful Magikoopa, adviser to Bowser and a high-ranking member in the Koopa Troop." Because of his association with Bowser, we can expect Kamek to act as a secondary antagonist in the movie.
Article continues below advertisement
Cranky Kong is Donkey Kong's grandfather and sole paternal figure. With Fred's experience tackling many different roles on Saturday Night Live, especially older characters, this role will be a piece of cake for him.
Sebastian Maniscalco is playing Foreman Spike, who "is the foreman of the demolition site where Mario and Luigi work in Wrecking Crew. Instead of helping them, Foreman Spike continuously tried to hinder the brothers from doing their job."