We Need to Talk About Literally Everything That Happened in 'Moon Knight' Episode 4 (SPOILERS)
Okay, we need to break down that huge twist that happened in Episode 4 of 'Moon Knight'? What is real? What is reality? Even Marc isn't sure.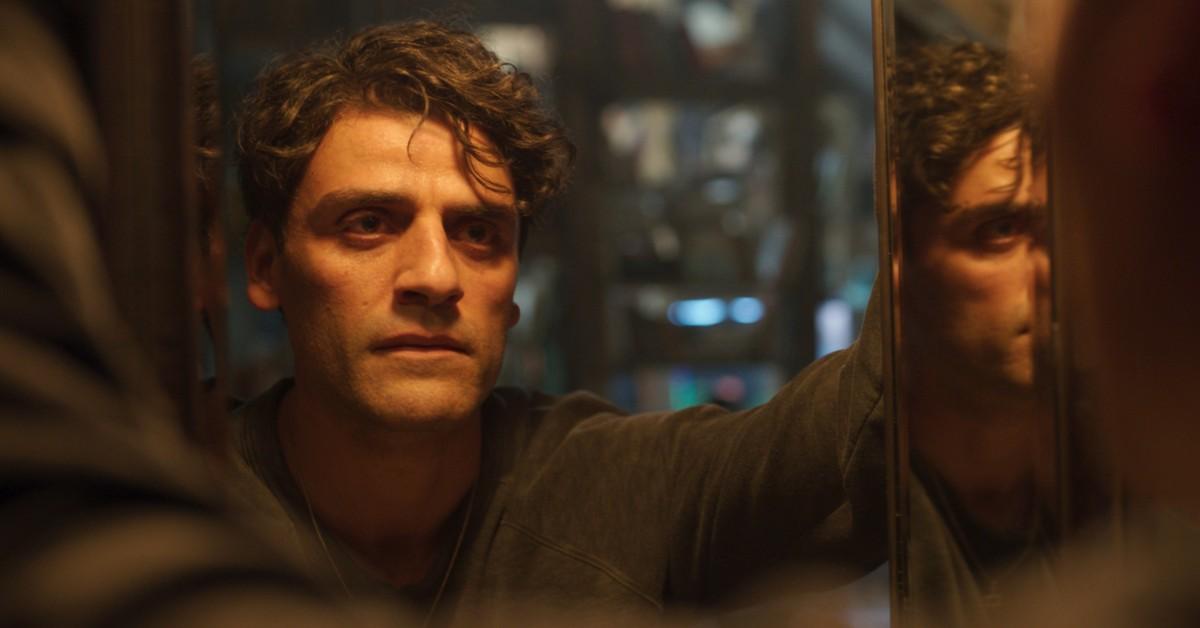 Spoiler alert: This article contains spoilers for Episode 4 of the Marvel series Moon Knight on Disney Plus.
The fourth episode of Moon Knight dropped an unbelievable twist halfway through the action that left everyone wondering what Marc Spector's (Oscar Isaac) reality truly was. Were his adventures as Moon Knight all in his head? How was Steven (also Oscar Isaac) able to actually hug Marc? Who was that hippo goddess lady?
Let's get into it.
Article continues below advertisement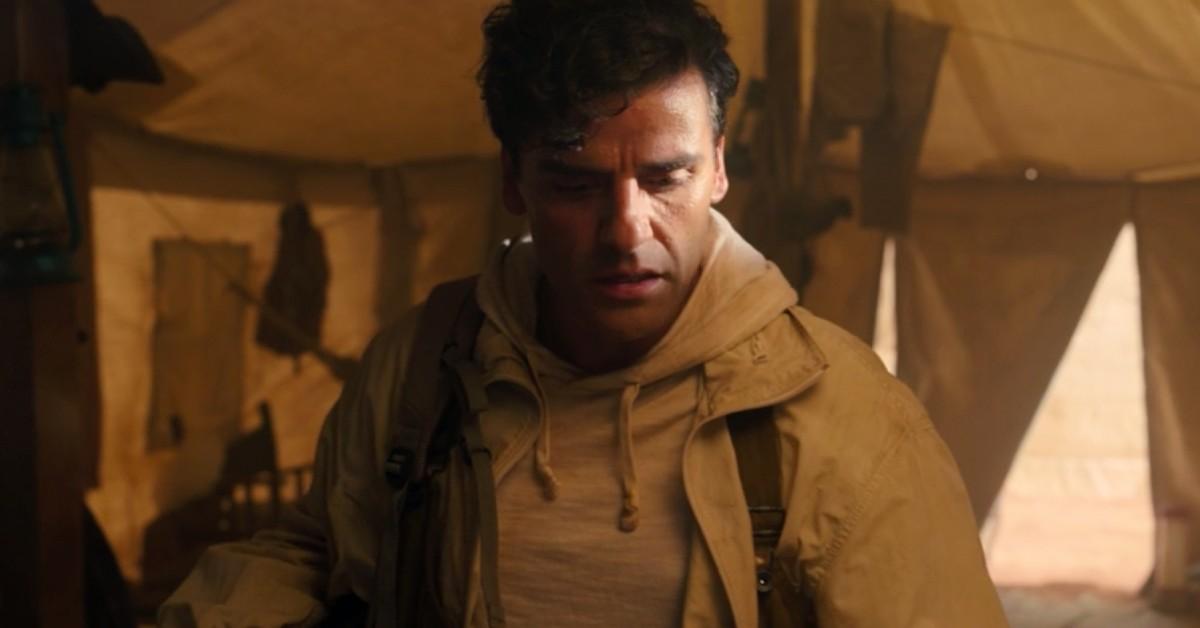 A recap of Episode 4 of 'Moon Knight' — and THAT ending explained:
Initially, the episode picks up right where Episode 3 left off. Khonshu (F. Murray Abraham/Karim El Hakim) was imprisoned by his fellow gods, leaving Steven and Layla (May Calamawy) completely vulnerable. Layla managed to defeat some men (presumably sent by Arthur Harrow) who were attacking them with guns while Steven was still out cold.
Steven refuses to give control of his body back to Marc when he wakes back up. He joins Layla in the tomb of Alexander the Great. Chaos ensues.
Article continues below advertisement
Layla appears to be happy that it's Steven joining her and not Marc (however, Marc reacts quite jealously after Layla and Steven kiss). The couple manage to enter the tomb successfully, but it's not a cakewalk from there.
They encounter a downright terrifying Heka priest (per The Ringer), an undead being that was supposed to protect the pharaoh inside the tomb. Layla and Steven have to hear the priest basically performing the mummification process on a man who's still alive.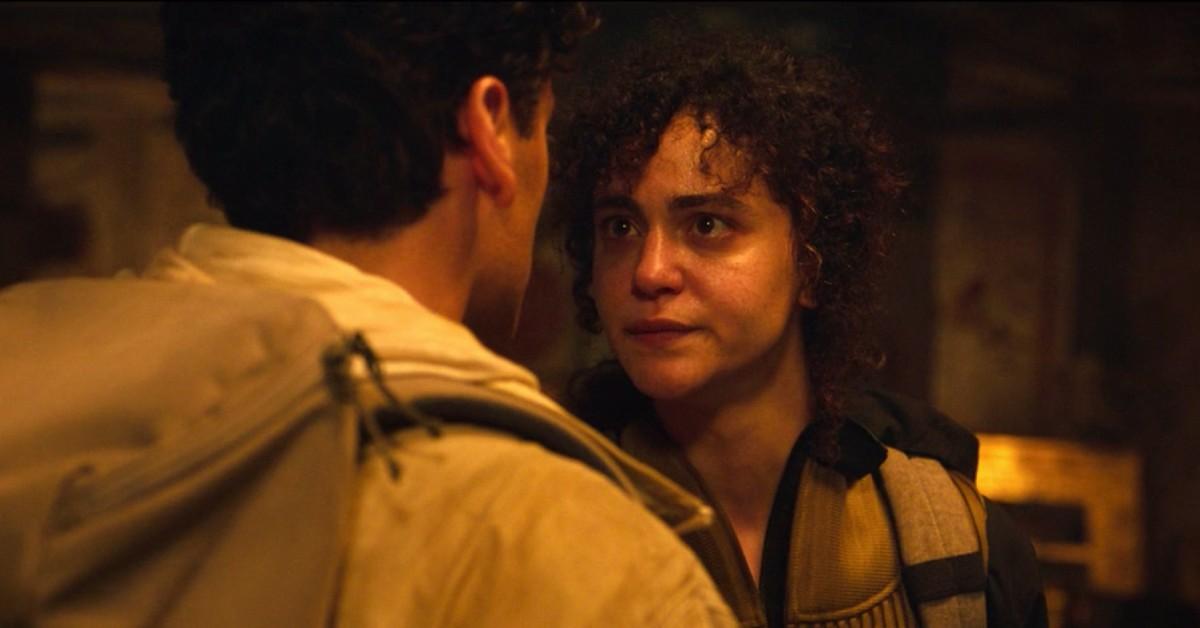 Article continues below advertisement
Steven and Layla attempt to escape the creepy zombie priest. It's Layla who has to fight him off (and she does it impressively well, might we add!). Meanwhile, Steven discovers the sarcophagus of Alexander the Great. He apologizes profusely when he has to stick his hand down Alexander the Great's dead throat, in order to get the stone ushabti of Ammit.
Sadly, Steven's victory is short-lived. Arthur Harrow (Ethan Hawke) got to Layla, who finally realized that Marc was there when her father was murdered. She reunites with Steven but forces Marc to come out, demanding answers.
Marc confesses that he's been wracked with guilt ever since they met, but he did not kill Layla's father. One of the mercenaries Marc was working with that day killed Layla's father and Marc, leading to Marc's resurrection as Moon Knight (like his comics origin story).
Article continues below advertisement
Although Layla feels understandably betrayed, she still can't contain her shock when Arthur shoots Marc twice without hesitation. Without the healing properties of the suit, Marc falls backward ... and backward. ... Is he dead?
No. Marc wakes up in a mental hospital. Many of the characters he's encountered thus far in the series, including Arthur and Layla, are there. So, were the first three and a half episodes just a fantasy? Marc's version of Westview?
Article continues below advertisement
In this reality Arthur is Marc's "concerned" doctor. Marc manages to fight the sedative drugs in his system and he breaks free of his wheelchair restraints. He manages to make it down the hallway, and somehow Steven is able to exist as a separate entity apart from Marc. The two decide to make a break for it, determined to get to the actual truth of what was going on.
The episode ends with Marc and Steven running into ... a friendly hippo goddess. Say what now?
Article continues below advertisement
Is the psychiatric hospital real? Does Arthur have the ability to toy with Steven's mind, creating a false reality to further gaslight him into thinking that's he's not well? (Remember when Arthur successfully managed to get the Ennead gods to question Marc's credibility during Episode 3 because of his multiple alter identities? Remember how Marc himself crumbled and questioned himself?)
Yes, Marc does have dissociative identity disorder in the comics (he has not been officially diagnosed in the show), but that doesn't mean he's completely unreliable. After all, Marc and Steven have a strong sense of justice, a belief system that juxtaposes with Arthur's dedication to ridding the world of people who will do bad things in the future.
Or, perhaps Moon Knight is taking a page out of the book of the comics version of the hospital, which was "a psychic world where Moon Knight's various personas co-exist and interact with each other, as well as Khonshu and other mystical entities and deities" per ComicBook.com.
We have so many questions left, and there are only two episodes of Moon Knight left for answers! Don't miss out when new episodes drop Wednesdays on Disney Plus.