NariYella Is in It to Win It on 'The Voice'
NariYella had a four chair turn on 'The Voice' and is no stranger to the stage, having been singing for half her life. Let's meet this talented lady!
Spoiler Alert: This article contains spoilers for Episode 6 of The Voice.
What sets The Voice apart from other competition singing shows is that the contestants are coached by top talent in the industry. One of the reasons the show became such a hit in the first place was the dynamic of the coaches. And with some of the chairs being a revolving door for coaches, it is always a question to see what the new energy will be.
Article continues below advertisement
The Voice is back in full swing with Season 23 and the new dynamic between OGs Blake Shelton and Kelly Clarkson and the newbies Chance the Rapper and Niall Horan is fantastic. But even more than that, the talent this year is NEXT level.
These singers did not come to play and are not throwing away their shot (... yes that was a Hamilton reference). One singer in particular, NariYella, has all four chairs turning for her.
Let's meet NariYella before she skyrockets to stardom.
Who Is Nariyella on 'The Voice'?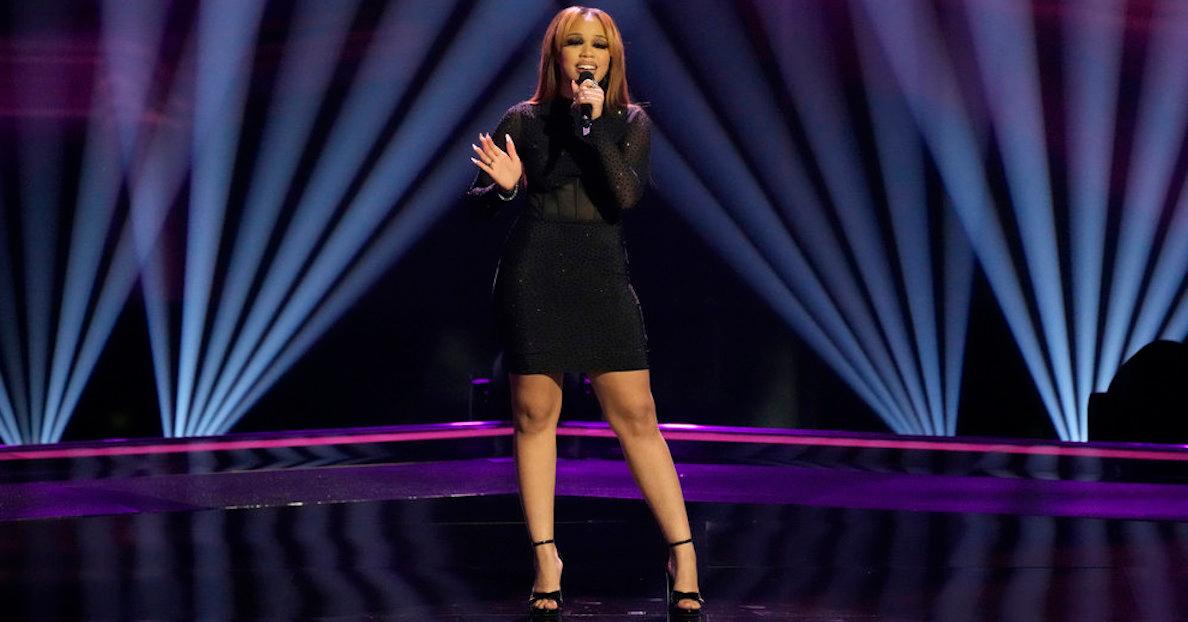 We were first introduced to NariYella on Tuesday, March 21's episode of The Voice, when she sang "One Night Only" impeccably earning herself a well-deserved four-chair turn. NariYella was so honored to be there that she even brought the judges some "tumble stones."
Article continues below advertisement
Niall told NariYella that what she did was "insane" and that, "It felt like you've been doing it for years and years and years." Blake told her that her voice is, "actually shocking" and that he would be "honored" to have her. Kelly told her that she is "incredibly captivating," and Chance told her that he was "blown away."
We quickly learned that NariYella is 20 years old and from Elkins Park, Penn. NariYella tells us that she has been singing practically her whole life, but has taken it seriously for the past 10 years — that means that she started when she was just 10 years old!
Article continues below advertisement
Luckily for 'The Voice' fans, you can follow NariYella on Instagram!
Right now, NariYella has almost 3,000 followers on her Instagram page, but we expect that number to skyrocket.
According to her bio, she is a "big voice beauty, a humble princess, and a student of life."
She is also a student at the University of the Arts in Philadelphia, studying Music Business Entrepreneurship and Vocal Performance.
On NariYella's website you can find her original songs, "What You Like" and "Talk 2 Much," as well as a music video for her "Wanna Get to Know You 'Skate' " cover by Silk Sonic.
Article continues below advertisement
NariYella is also active on TikTok, posting covers of popular songs. The video above is her singing "Ego" by Beyoncé and giving Queen B herself a run for her money with those smooth runs.
Despite all the coaches putting up a good fight, NariYella decided to join Team Chance in the hopes of winning Season 23 of The Voice. We definitely think she will have a long run on this show.
Make sure to catch new episodes of The Voice airing on Mondays at 8 p.m. ET and Tuesdays at 9 p.m. ET on NBC.