Olivia Newton-John's Daughter Appears on 'Today,' Shares Star's Last Words
Who is Olivia Newton-John's daughter? The 'Grease' actor passed away at age 73 in 2022. Here's what we know about the daughter she leaves behind.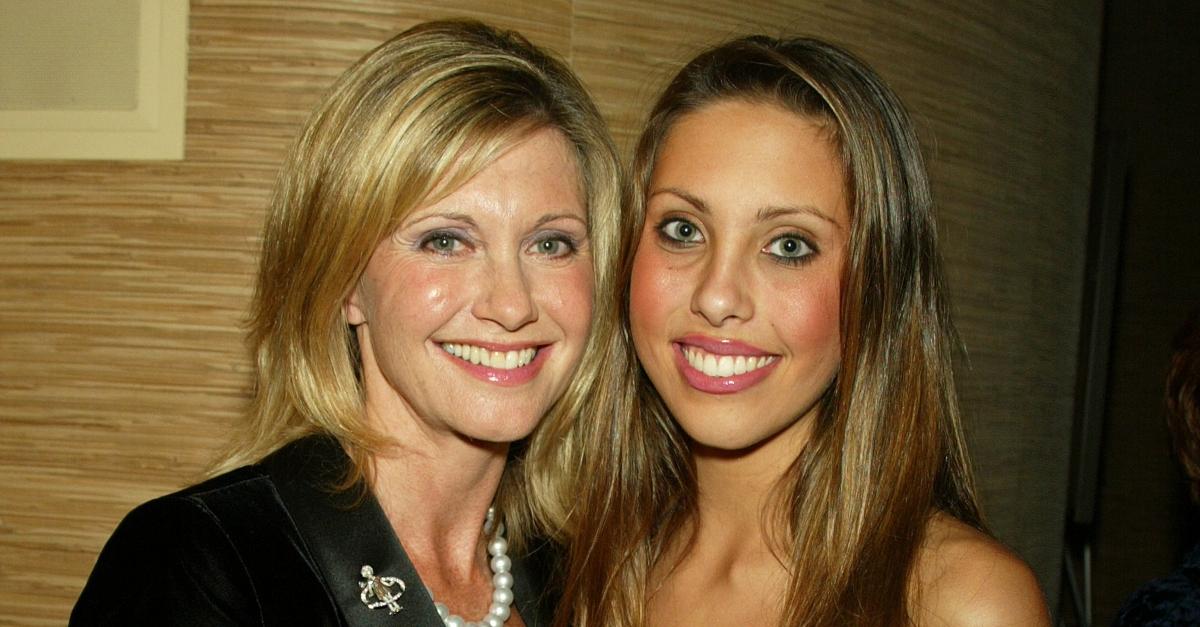 Article continues below advertisement
Sadly, nearly five decades after the release of Grease, beloved actor died on Aug. 8, 2022. She was survived by her daughter, Chloe Rose Lattanzi. Here's everything we know about Olivia's only child.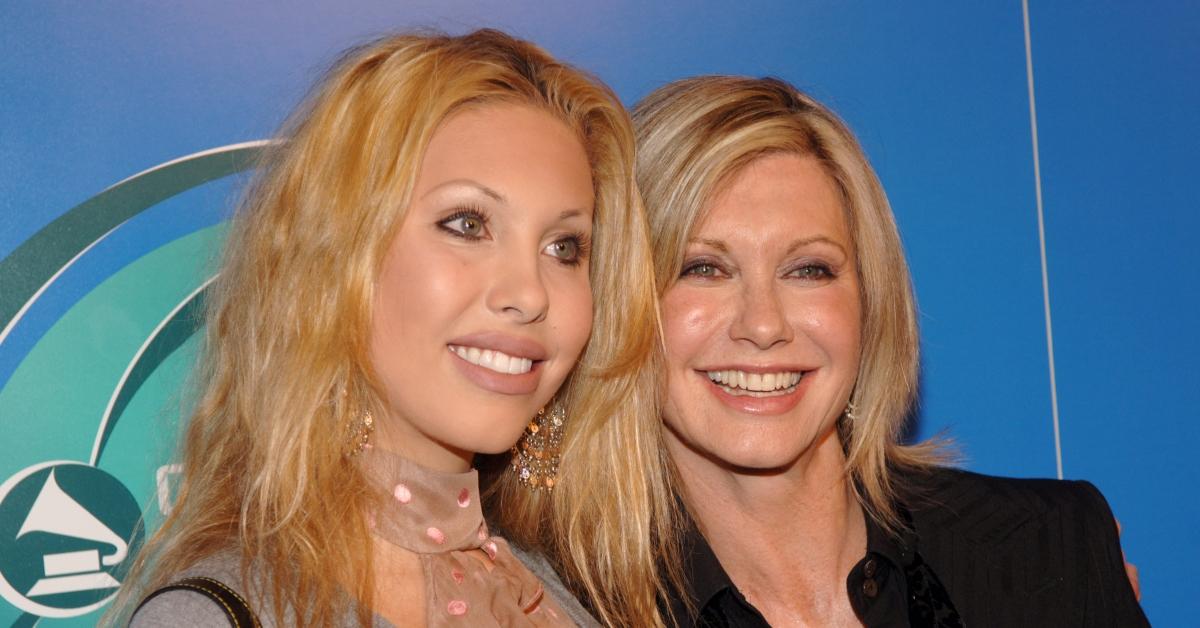 Article continues below advertisement
Meet Olivia Newton-John's daughter, Chloe Rose Lattanzi.
Olivia met her first husband, actor Matthew Vincent Lattanzi, in 1980. Their love story began on the set of Xanadu. Four years later, the couple tied the knot, and it wasn't long before they welcomed their daughter.
Born in Los Angeles, Chloe followed in her parent's footsteps as she previously pursued a career in entertainment. She has songwriting credits on her mom's 2005 single, "Can I Trust Your Arms," and later competed on the MTV reality show Rock the Cradle, where she finished in third place.
In 2013, Chloe made headlines after she revealed her addiction to cocaine, alcohol, and antidepressants. She claimed that she had officially kicked the habit and was two years sober in January of 2017.
Article continues below advertisement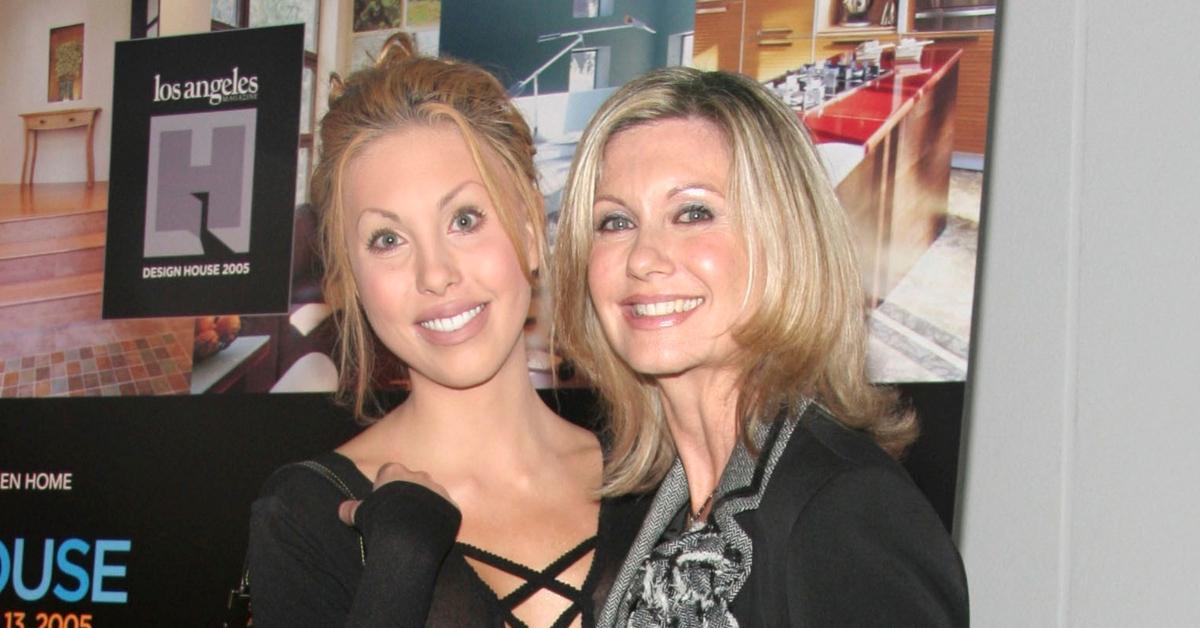 In an open letter for Now to Love, she revealed that her mom supported her every step of the way. "We both struggled — me with addiction, anxiety, and anorexia, and Mum with feeling helpless during my darkest hours."
Chloe and her mom had a seemingly great relationship in the years that followed. In an Instagram post published three days before Olivia's death, Chloe captioned a photo with her mom, "I worship this woman. My mother. My best friend."
Article continues below advertisement
Did Olivia Newton-John have grandkids?
While Olivia's daughter doesn't have any children, she's madly in love with her fiancé. Years ago, she and her longtime love, James Driskill, moved to Oregon to start a weed farm. According to the Daily Mail, they've been an item since 2010.
Article continues below advertisement
How did Olivia Newton-John die? Details on her cancer diagnosis.
On Monday, Aug. 8, 2022, Olivia's husband of 14 years — John Easterling — took to Instagram to reveal that she lost her battle with stage IV breast cancer at the age of 73. In the statement, he wrote, "Dame Olivia Newton-John passed away peacefully at her ranch in Southern California this morning, surrounded by family and friends."
"Olivia has been a symbol of triumphs and hope for over 30 years sharing her journey with breast cancer," the statement continued. John then asked fans to "respect the family's privacy during this very difficult time."
Her death came decades after she was first diagnosed with cancer. On the day of her mother's death, Chloe expressed her grief on Instagram. She posted several photos of her and her beloved mother. Chloe didn't leave a caption on her post, but she received thousands of comments from fans who adored seeing her and Olivia together.
Article continues below advertisement
Chloe Lattanzi revealed her mother's final words to her.
Chloe remained by Olivia's side until she died. In her first interview since her mother's death, Chloe, alongside Olivia's widower, John, revealed her mother's last words before they said goodbye.
Article continues below advertisement
"The last words she could say to me was, 'My sunshine,'" Chloe shared with Hoda Kotb on Today in February 2023. "And right before she lost her ability to speak, she was making jokes."
Article continues below advertisement
Chloe also discussed her new reality without her mother. She said the loss understandably affects her more than Olivia's fans due to their close relationship.
"I love my mom more than anything," she said while holding back tears. "She's my mama, you know? She's not Olivia Newton-John to me, but I'm so glad that she was Olivia Newton-John for so many people."
Chloe also thanked Olivia's robust fan base for their unwavering support before and after her mother's death. In the interview, she credited the fans for getting her through some dark moments.
"It actually has been a life raft. It has felt like a big hug from the universe," she explained. "And I'm very grateful for all of the people who reached out to us and extended their heart and their connection."
Before Olivia died, she had several projects in the works, including a collaboration of "Jolene" with the one and only Dolly Parton. The track debuted on Feb. 17, 2023, the same day as Chloe and John's Today interview.