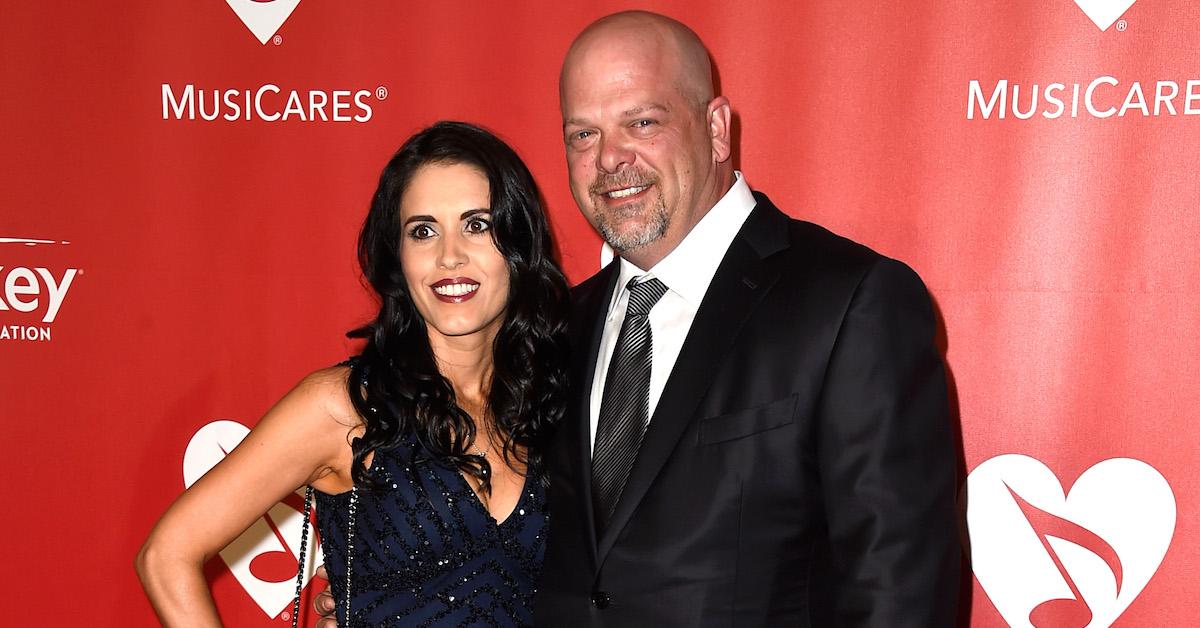 Rick Harrison Has More Ex-Wives Than He Does Gold Pieces
It's common for reality television stars to cycle in and out of marriages and relationships, and Pawn Stars' star Rick Harrison is no exception. He took over the World Famous Gold & Silver Pawn Shop in Las Vegas from his father, Richard Harrison, after Richard passed away. Now, Rick is bringing his son, Corey, into the mix. As we watch Rick buy and sell with expertise, we can't help but wonder about his love life… and his ex-wives.
Article continues below advertisement
Known for his ability to spot fake trinkets and jewelry from a mile away, Rick wasn't able to discern real from fake when it came to love. Yes, his three ex-wives speak for themselves. Most recently, he was believed to be married to Deanna Burditt, but in 2021, TMZ reported that the two were secretly divorced. So, who are Rick's other ex-wives, and what exactly happened?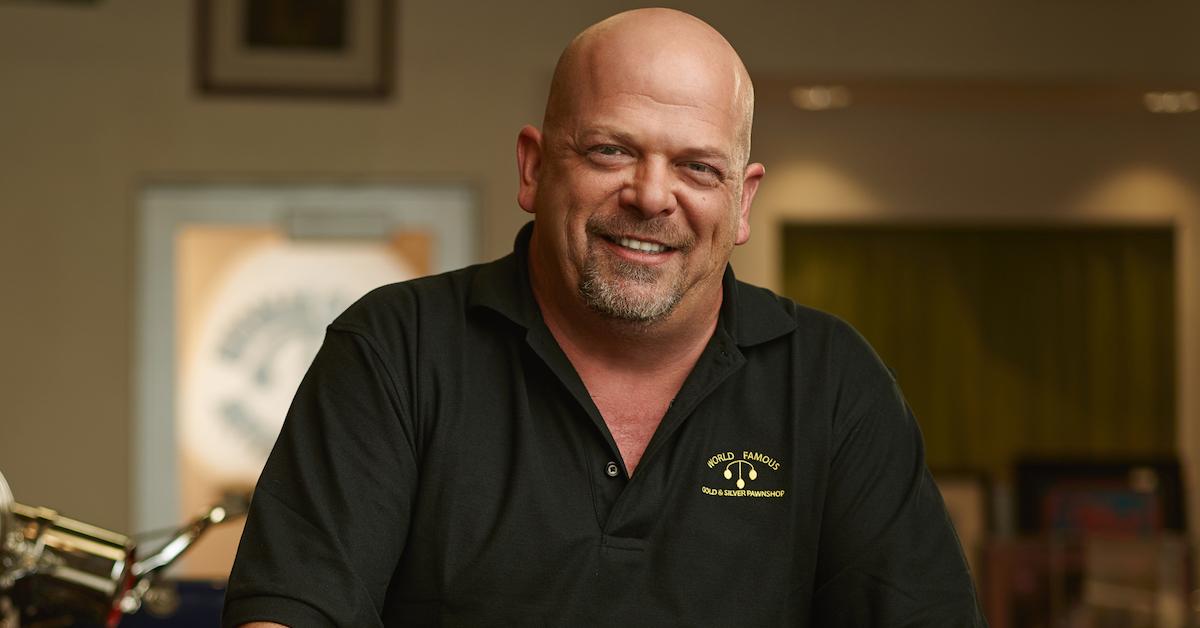 Article continues below advertisement
Rick Harrison's first ex-wife, Kim Harrison, is the mother to two of his sons.
From 1982 to 1985, Rick was married to his first wife, Kim Harrison. Together, they had Corey and Adam Harrison, who are now 37 and 36-years-old, respectively. We've seen plenty of Corey on Pawn Stars, since Rick is training him to hopefully take over one day. While Adam also used to work in the shop, Corey admitted to HuffPost that we likely won't see him on the show. "He's a plumber now," Corey revealed of Adam.
Article continues below advertisement
Kim and Rick got married (and divorced) long before Rick's Pawn Stars fame, so we don't know too much about her. But Corey did post a cute pic with Kim on Instagram, with the hashtag #mommalove. It seems like even though Kim hasn't joined in on the Pawn Stars fame, she's still close to her sons.
Tracy Harrison and Rick Harrison were married for 25 years before they got divorced.
After Kim and Rick split for unknown reasons, Rick bummed around for a bit, trying to find himself… and a job. Although Rick is now worth $9 million, he used to be flat broke, as he described in his book, License to Pawn. He shared the experience of meeting Tracy while he was just trying to get his life together: "But fate has a way of messing with plans. Eight or nine months after Kim and I broke up, I met a nice girl from West Virginia named Tracy."
Article continues below advertisement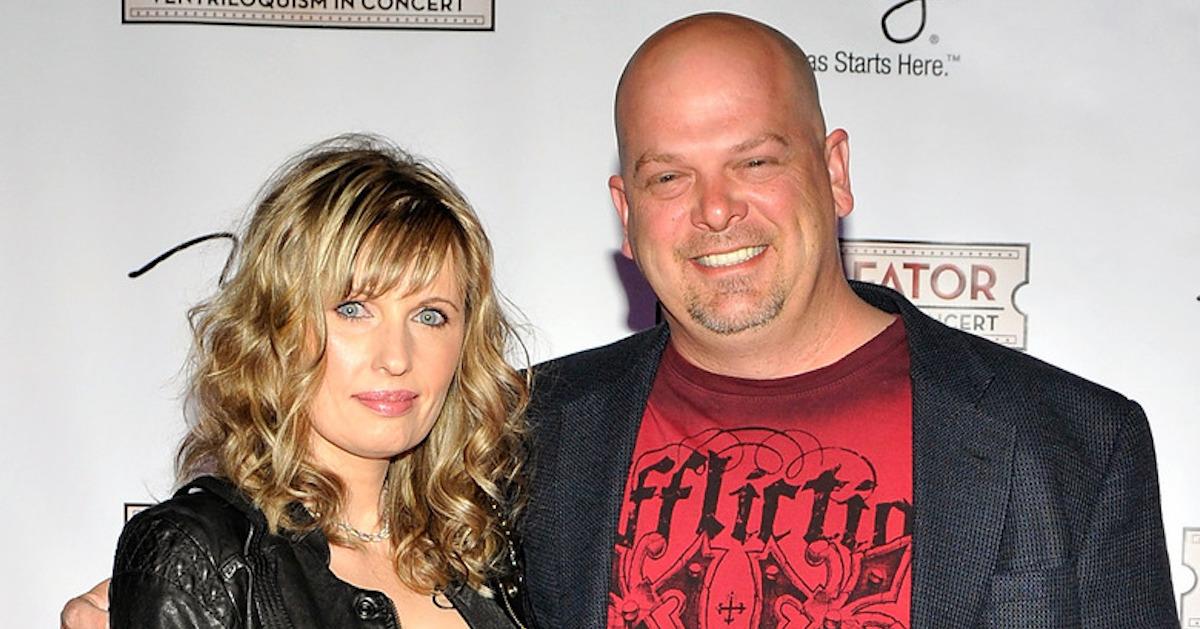 Tracy and Rick met on a date organized by mutual friends, and the rest is history… well, almost history. While Tracy was like a mother to Corey and Adam, she and Rick had a son of their own, Jake, who's now 19-years-old. Tracy even worked at the pawn shop for years, bringing in her own regular customers, specifically the trans community. Sadly, Rick and Tracy got divorced in 2011 after 25 years of marriage.
Article continues below advertisement
Rick Harrison's most recent ex-wife is Deanna Burditt.
Two years after Rick and Tracy's marriage ended, he tied the knot with Deanna Burditt. Just a year after getting married in a private ceremony for 180 friends and family, Rick gushed to People, "I'm the happiest guy alive. I'm leaving the dream." Deanna, like Rick, was in her third marriage, and she brought over three daughters. If that sounds familiar, that's because it's basically an old sitcom!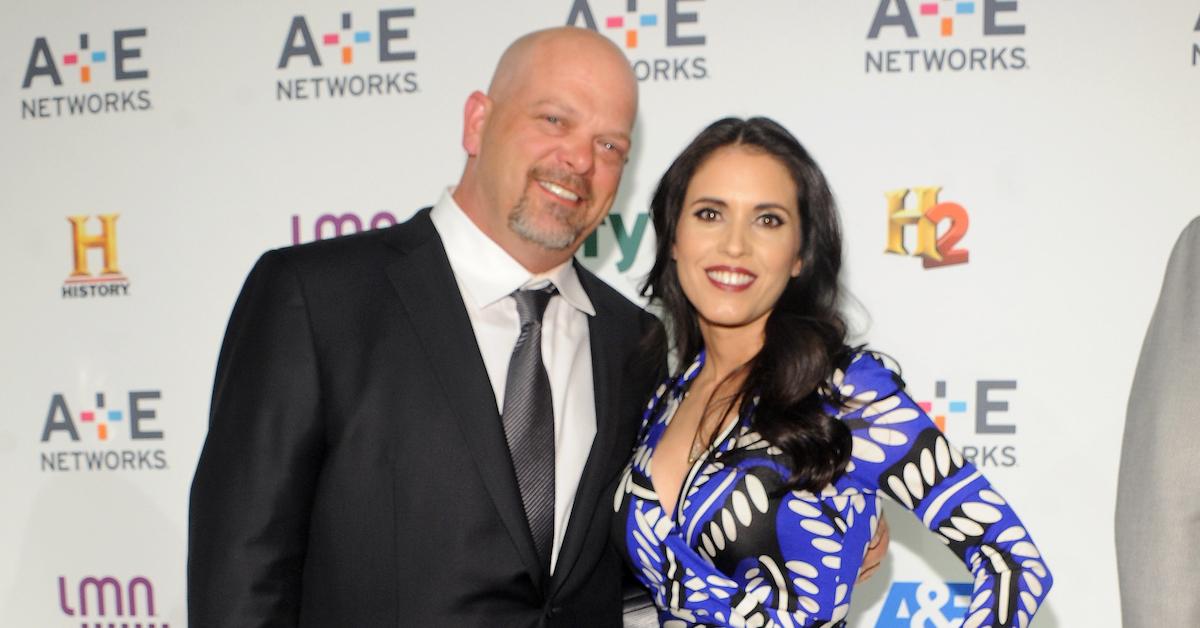 Article continues below advertisement
"It's perfect symmetry," Rick joked about their blended family. "I've got three boys. She's got three girls. We're basically the Brady Bunch." Despite this "perfect symmetry," the marriage didn't last. TMZ reported in the summer of 2021 that Rick and Deanna secretly divorced in 2020. In some legal documents obtained by the gossip column, Rick filed for divorce on July 1, 2020, in Clark County, Nev.
In the document, Rick includes the reason for their separation as that their "tastes, mental dispositions, views, likes, and dislikes have become so divergent that they have become incompatible in marriage." Deanna allegedly asked for alimony, but a settlement agreement was reached in September 2020. While Rick filed, he explained that it "didn't work out and [the divorce] was a mutual decision."