Season 4 of 'Search Party' Dove Into Psychological Torture — Season 5 Could Dive Even Deeper
Need a refresher on what happened in 'Search Party' Season 4? Here's a recap to prepare for the cult series's Season 5.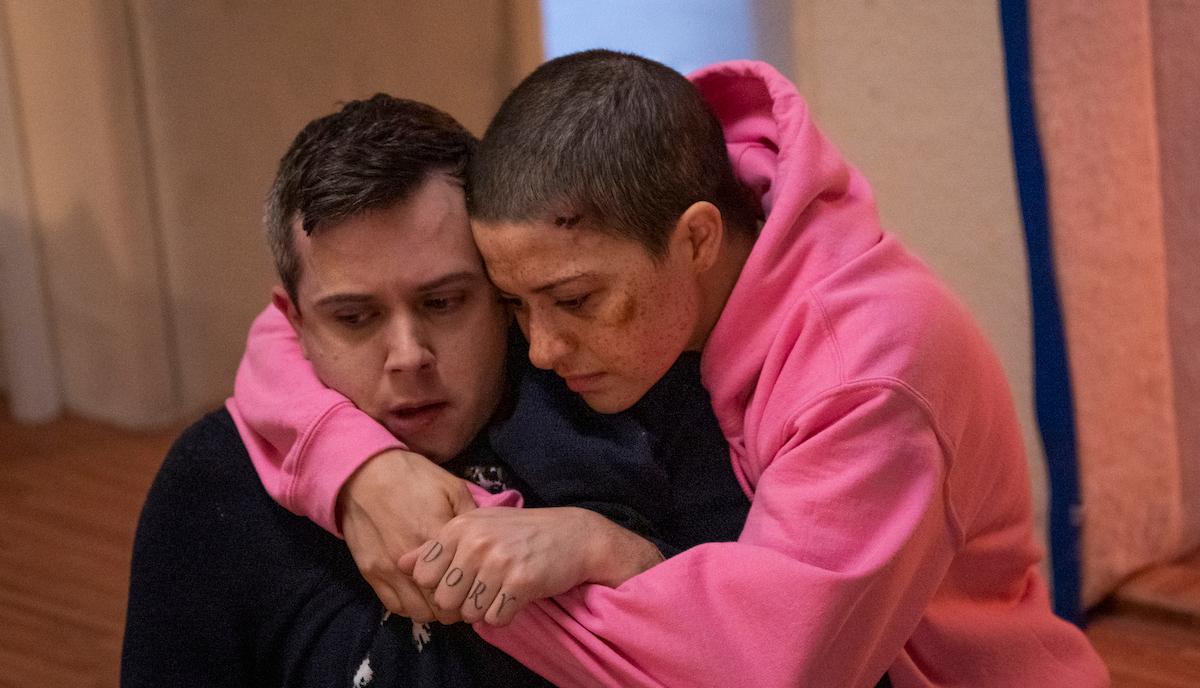 The final season of Search Party is here, and we're simultaneously sobbing and cheering. We're always eager for more brilliant content, but knowing this is the end of Dory (Alia Shawkat) and the crew's five-season saga is still upsetting. Regardless, a lot happened in Season 4, so a recap on exactly what went down will be helpful going into Season 5.
Article continues below advertisement
Between Dory getting kidnapped by Chip (Cole Escola), Chip's disturbing family history, Elliot's (John Early) new job, and Portia's (Meredith Hagner) continuing self-discovery, Season 4 covers a lot of ground. But most importantly, its major twist ending is what leads us to Season 5, during which — thanks to the help of Jeff Goldblum's new wacky tech CEO character — Dory starts a cult.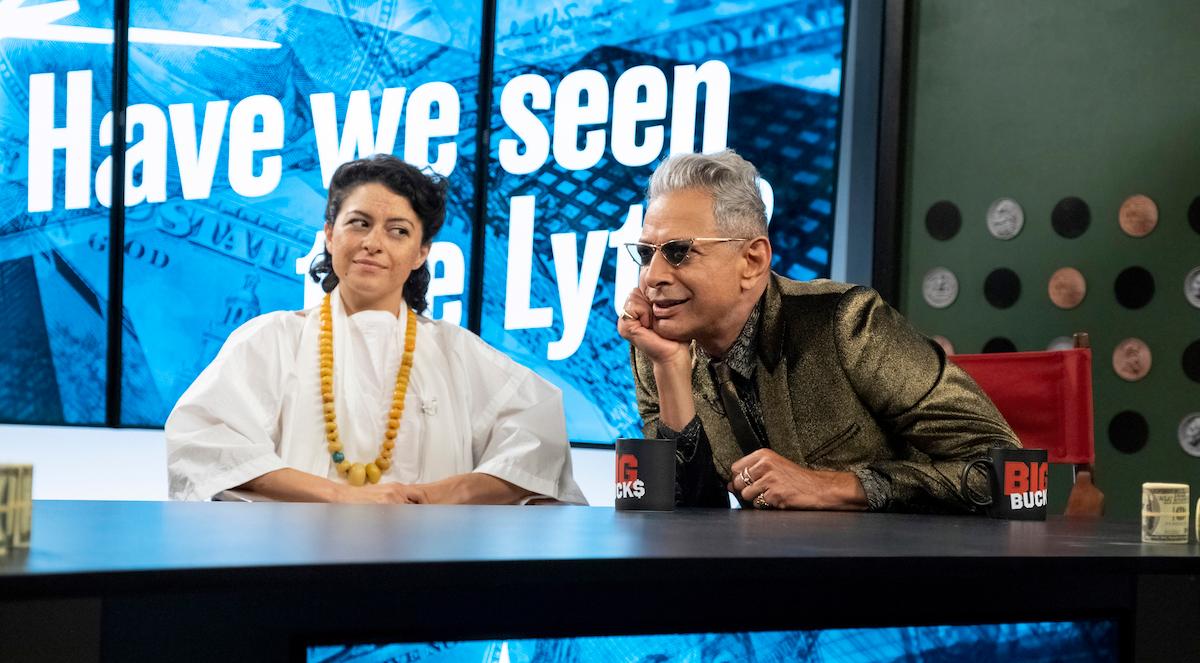 Article continues below advertisement
Season 4 of 'Search Party' went further than any other season. Here's a quick recap.
Sure, before Season 4 of Search Party, there were plenty of murders, cult references, and crazy antics. But the last season brought in kidnapping, psychological and physical torture, murder, arson, and incest, and yet somehow still managed to stay hilarious. When Season 4 begins, Dory is kidnapped by Chip.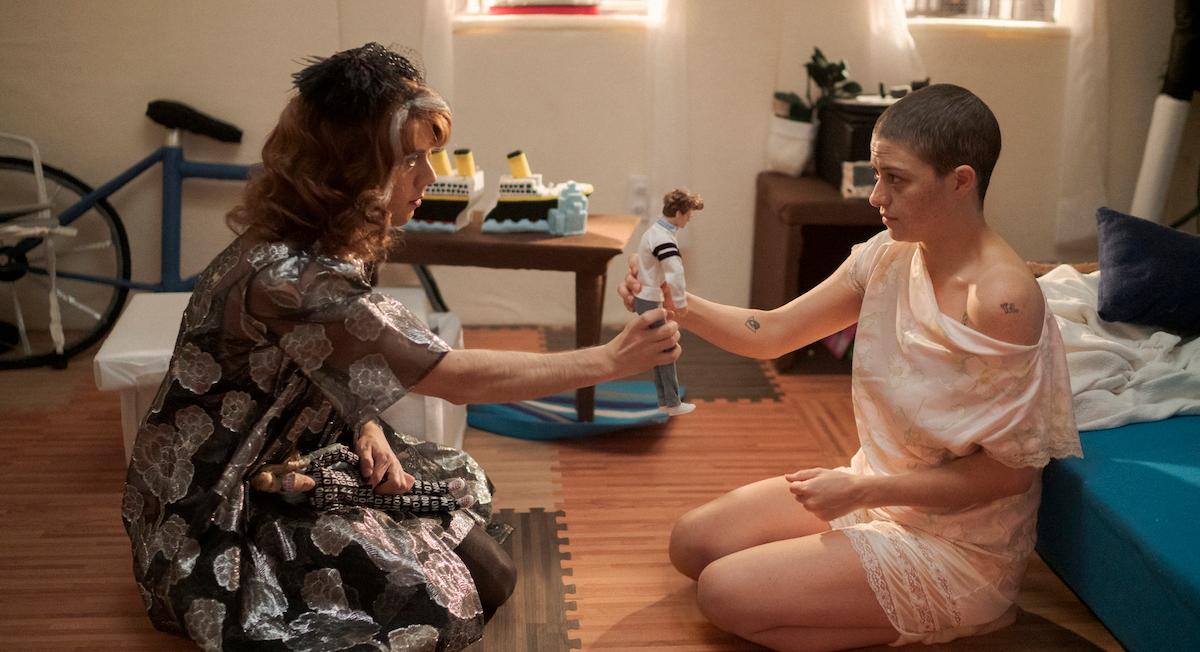 Article continues below advertisement
Chip brings Dory to the reclusive town of Babyfoot, Mass., where he traps her in the padded basement of his Aunt Lylah's (Susan Sarandon) house. It's not so bad though.
At least Chip decorates the basement to recreate Dory's apartment with foam and other crafty materials. Yes, it's beyond creepy. Chip tries to convince Dory that he's her only friend, while he convinces Dory's real friends that she's happily traveling in Europe.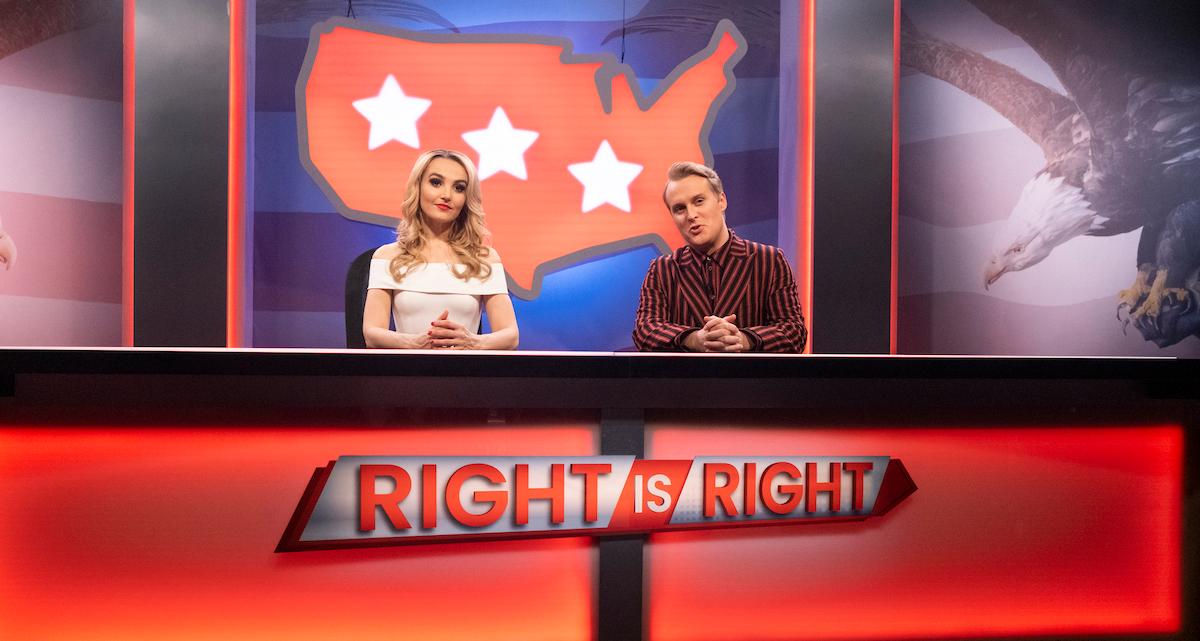 Article continues below advertisement
Meanwhile, Dory's ex-boyfriend Drew (John Reynolds) escapes reality to work in a fairytale theme park. And Elliott stops debating Charlie Reeny (Chloe Fineman), who's clearly based on Tomi Lahren, to work with her as a conservative and homophobic pundit.
Portia, on the other hand, is cast to play Dory in a film about their lives, but she can't tap into Dory's "evil" side that the film wants to exploit, according to the director (Busy Philipps). At the same time, Chantal (Clare McNulty), the subject of the original Season 1 "search party," goes on a journey to publish a strange novel.
Article continues below advertisement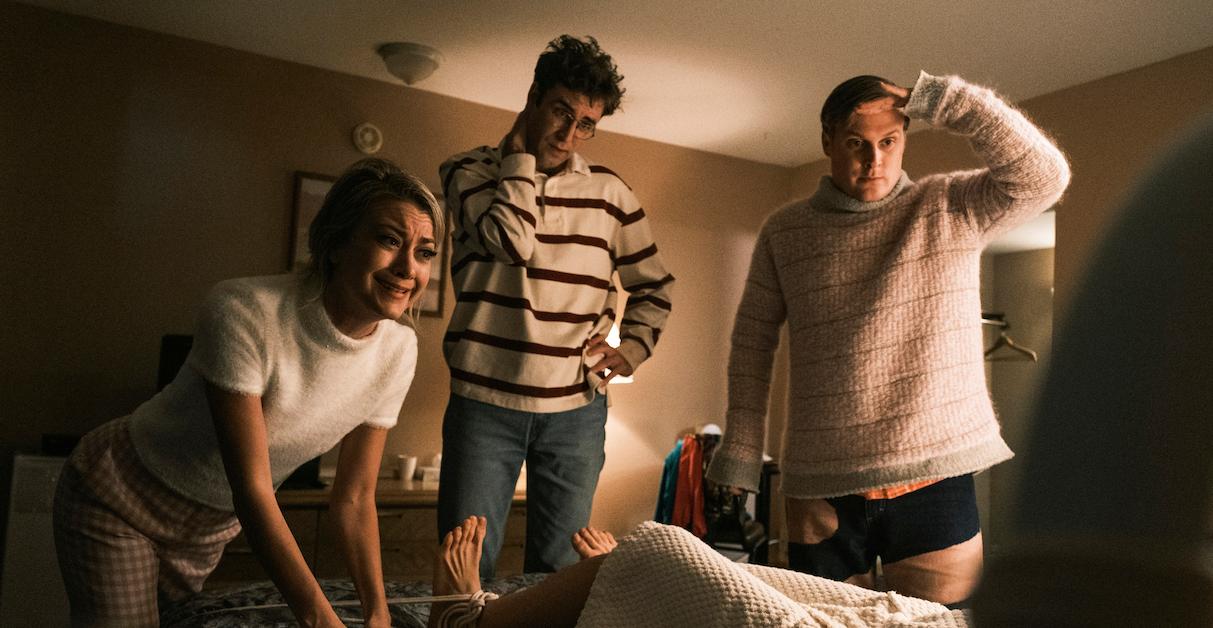 Dory tries to escape her captor throughout the season. However, Chip is eventually able to brainwash her into believing that she's innocent and that Chip really is her only friend. Eventually, Drew realizes something is wrong with Dory, so he gathers Elliott and Portia to search for her — a nod back to Season 1's original "search party."
Article continues below advertisement
A recap of the end of Season 4 helps clarify some of its ambiguities.
Amidst the group catching up with Dory's whereabouts and rescuing her, we learn that Chip is a child of incest between his father and his Aunt Lylah. In an effort to protect her family and their legacy, Aunt Lylah locks Dory in the basement and pays some unruly teens to set the house on fire.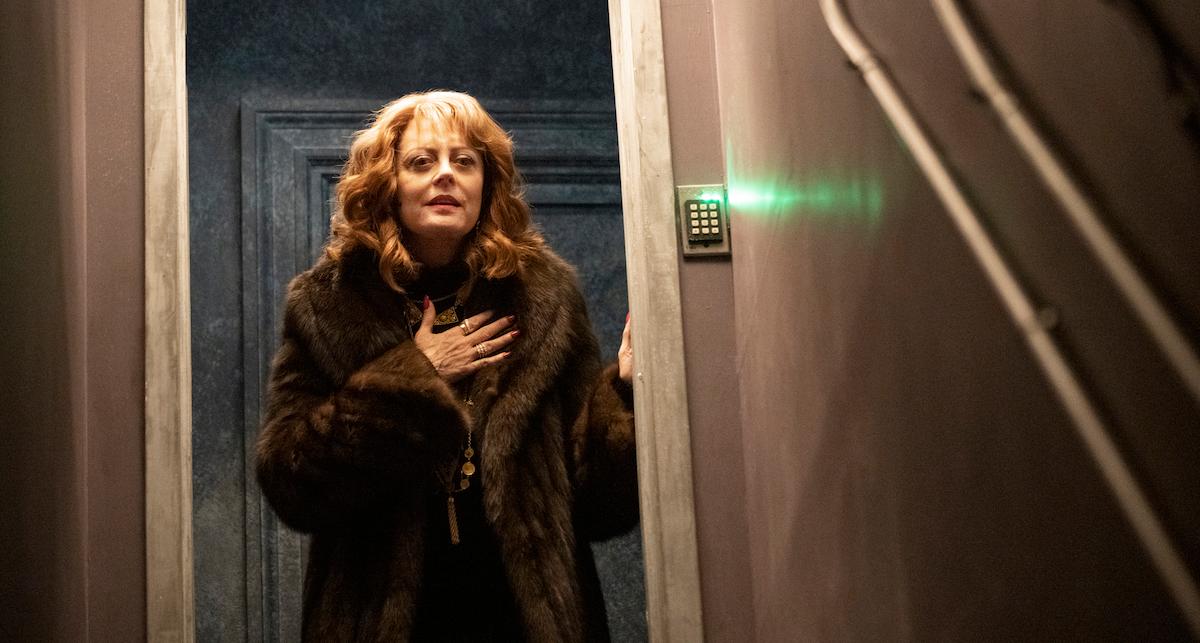 Article continues below advertisement
While succumbing to the smoke and fumes, Dory flashes back to a moment in which she almost escaped from Chip but chose to stay in captivity. After this, Drew, Portia, and Elliott pay tribute to Dory at her memorial service while Dory's spirit watches it all unfold.
We're led to believe that Dory died in the fire, but in the finale's final moments, Dory wakes up in an ambulance with an epiphany. We see all her "past selves" come together.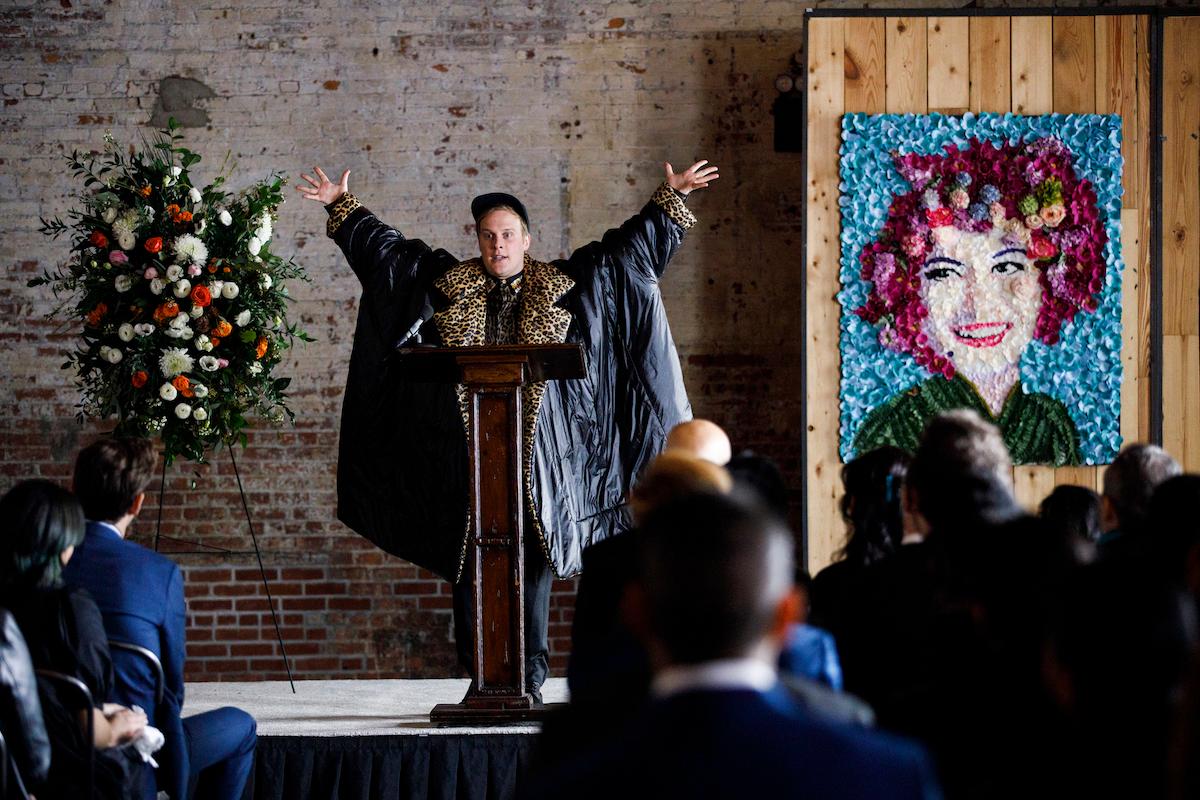 Now Dory thinks she has the answer to life and it's time for her to "save" everyone else too.
Season 5 of Search Party is now available to stream on HBO Max.