'Love Is Blind' Fans Are in Love With SK's Brother — Who Is He?
Article continues below advertisement
From SK saying "no" at the altar to the couple getting back together at the reunion to SK facing cheating allegations, the two have encountered no shortage of drama.
But funnily enough, some fans are looking forward to After the Altar to drop on Netflix for one sole purpose: to catch another glimpse of SK's charming brother. Let's learn more about him!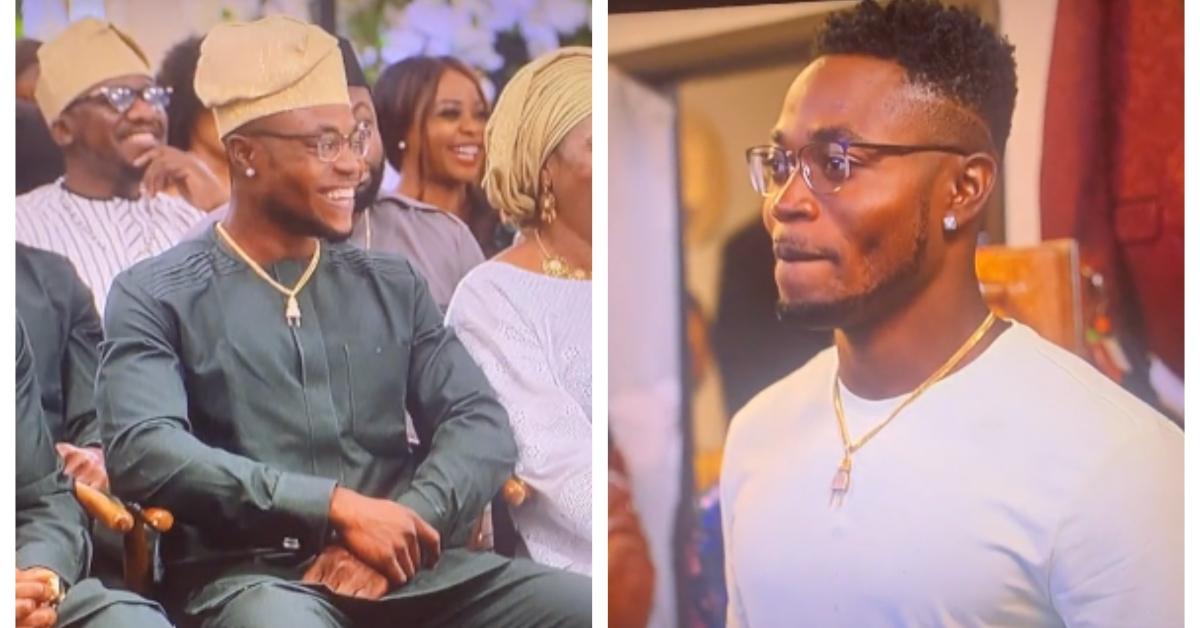 Article continues below advertisement
SK's brother made a brief appearance on 'Love Is Blind.'
In the episodes leading up to SK and Raven's wedding, SK's younger brother AB Alagbada appeared in several scenes — and the internet had some thoughts. On Instagram, AB frequently posts model-like photos of himself (as he should; he is a Leo, of course!), and his comment section contains several people thanking SK for bringing his brother on the Netflix series.
"I just want to thank SK for introducing us to this fine brother!!! Amen," one user commented on a photo of AB deep in thought while holding a glass of liquor. TikTok is also aboard the AB train. @iloveejc2 posted a clip of AB containing the viral "smash" audio alongside the caption, "SK brother so mf fine."
Article continues below advertisement
Unfortunately, it appears SK's brother might be off the market. In an October 2022 Instagram post, AB posted a shirtless photo of himself with the caption, "NOT SINGLE."
Article continues below advertisement
SK's brother AB is a man of many talents.
According to AB's Instagram, he attended Indiana University in Bloomington and now lives in Texas. Like SK, AB was born in Lagos, Nigeria, and is a member of the Yoruba tribe. Currently, he works in cyber security and global policy.
In addition to pursuing education, tech, and international policy-making, AB is also a talented athlete. In 2019, he showed off his impressive soccer skills at Free Kick Orlando, a premium soccer complex in Florida. At the facility, AB trained with Eddie Johnson, an MLS All-Star and former US Men's National Team soccer player.
Article continues below advertisement
AB and his brothers are inseparable.
A family man! AB's pinned Instagram post is a slideshow of photos featuring him and his brothers SK and TK. "The bond between brothers is Unbreakable," AB wrote. Of course, SK was quick to comment. "Adeola's kids," he wrote, followed by a firecracker emoji.
Of course, AB loves his other family members just as much. When posting a still of SK, his mother Adeola, and himself on Season 3 of Love Is Blind, he wrote, "What an amazing experience supporting my brother on Season 3 of @loveisblindnetflix. Family First!"
Stream Season 3 of Love Is Blind: After the Altar on Feb. 10 on Netflix.