Theft, Lies, and a Rumored Sex Tape: Inside Tamika and LaTocha Scott's Beef
Tamika and LaTocha Scott's issues surfaced on 'SWV & Xscape: Queens of R&B' on Bravo and Peacock. What caused their beef? Here's what to know.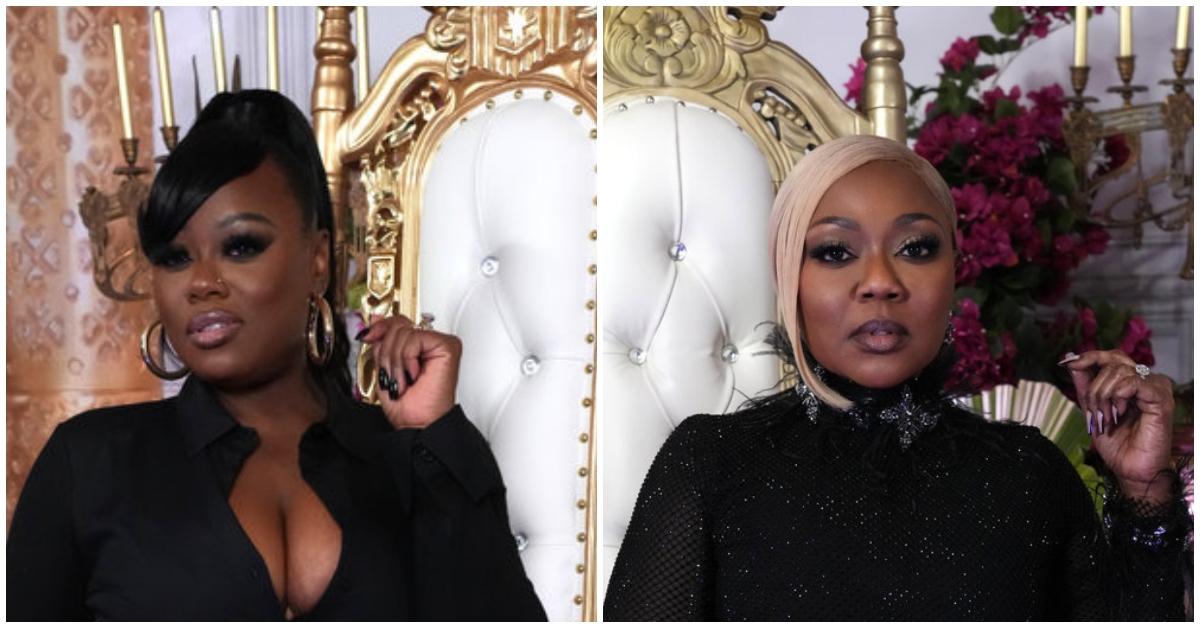 If you need support, call the National Sexual Assault Hotline at 1-800-656-4673 or visit RAINN.org to chat online one-on-one with a support specialist at any time.
Article continues below advertisement
From Xscape's beginning, the Scott sisters have been an unshakeable duo with a bond that seemingly no one could break. But recently, the siblings just can't seem to agree on a significant financial change that music lovers knew nothing about until the TV show's premiere.
Here's the scoop on Tamika and LaTocha Scott's beef.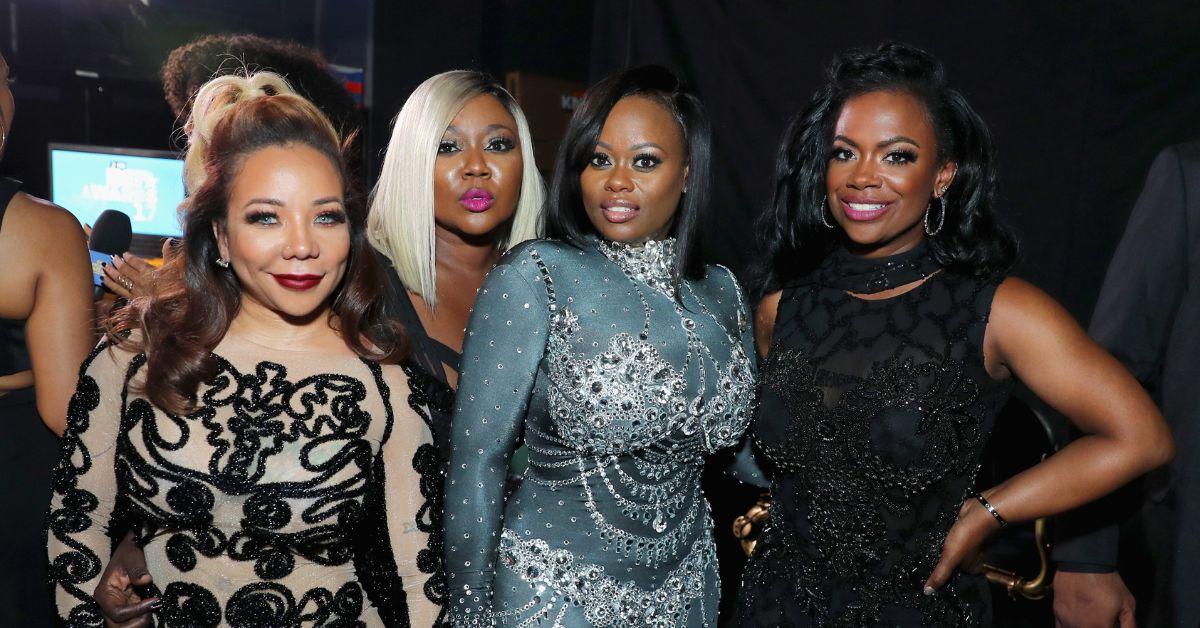 Article continues below advertisement
Tamika and LaTocha Scott's beef happened nearly a decade before their reality TV blowup.
On March 3, 2023, SWV & Xscape: Queens of R&B's premiere was a hot topic on the interwebs due to Tamika and LaTocha's public argument. Towards the premiere's end, the sisters shared that they hadn't communicated over lingering anger regarding Tamika's finances.
On the show, Tamika claimed LaTocha and her husband, Rocky Bivens, stole $30,000 from Tamika. The money was Xscape's royalties from a company called Sound Xchange that Tameka "Tiny" Cottle's mom, Diane, hipped the group to ten years before they began filming for Bravo and Peacock.
According to Tamika, she and LaTocha's mother, Gloria McFarlin, supported LaTocha and Rocky in stealing from her, as she notes in the explosive clip.
Article continues below advertisement
LaTocha and her husband have denied ever stealing from Tamika. However, that didn't stop fans from looking at the older Scott sister sideways after the show aired. Several viewers shamed Tocha for allegedly stealing from her sibling without an apology.
Article continues below advertisement
Nonetheless, Tocha continued posting on social media and promoting her upcoming album under Motown Gospel, the deal she signed without Xscape's knowledge.
Article continues below advertisement
LaTocha addressed her and Tamika's feud with shady comments about her sister's past.
Article continues below advertisement
In the 11-minute video with her cover for "The Invitation: A Conversation with God," LaTocha claimed Tamika never discussed the missing $30,000 until they started filming the reality show. She also vehemently denied stealing the $30K and told her audience that Tamika has a habit of lying about things, stating, "you know how she do."
Article continues below advertisement
Tamika Scott has a few receipts of her own and said LaTocha threatened to blackmail her.
As new information about Tocha and Rocky's alleged thievery against Tamika surfaced, the couple, who have been married since 1995, spoke out to clear their name via interviews and social media. Following her YouTube video, LaTocha appeared on Fox Soul's Cocktails With Queens and stated again that Tamika never told her or Rocky that she didn't receive any money from them.
Article continues below advertisement
On March 24, Rocky also shared his side when he called YouTuber Tasha K to discuss Tamika's comments. The talent manager accused his sister-in-law of lying, trying to be with him, and "sending nudes" behind her sister's back (among other claims).
Article continues below advertisement
After seeing both interviews, Tamika shared her side of the story on her YouTube channel on March 29. In an 18-minute video, Tamika told her subscribers she didn't want to discuss her and her sister's problems online but felt it was necessary after being labeled a "liar."
The Meet the Browns actress said she lied about Kandi in her "late twenties" and made peace with the Real Housewives of Atlanta star before their show aired.
Tamika also said she only lied to "protect" her sister and their family to avoid being an "outcast." However, after LaTocha and Rocky threatened to leak a sex tape they allegedly previously told her went missing, Tamika said she was done playing nice with them both.
Article continues below advertisement
After sharing screenshots of the couple allegedly forging Tamika's address at the time in New York to theirs in Atlanta, Tamika said her sister and brother-in-law's mistruths would catch up to them. Tamika also claimed her sister "stole" their joint gospel album deal like she allegedly "stole my money."
"I'm not talking about this anymore after this; now the world knows that you are a liar…that's doing a gospel album," Tamika said of her sister. "Go ahead, leak the tape that you said that you lost, go ahead, embarrass your niece…go ahead, and watch what God does. God, don't play about me."
Catch new episodes of SWV & Xscape: Queens of R&B Sundays at 8 p.m. on Bravo and streaming on Peacock.