SWV and Xscape Are on Tour, Just Not Together — Here's Why
Did SWV and Xscape tour together? The prominent R&B stars fought over the headliner for their tour on 'SWV & Xscape: Queens of R&B.'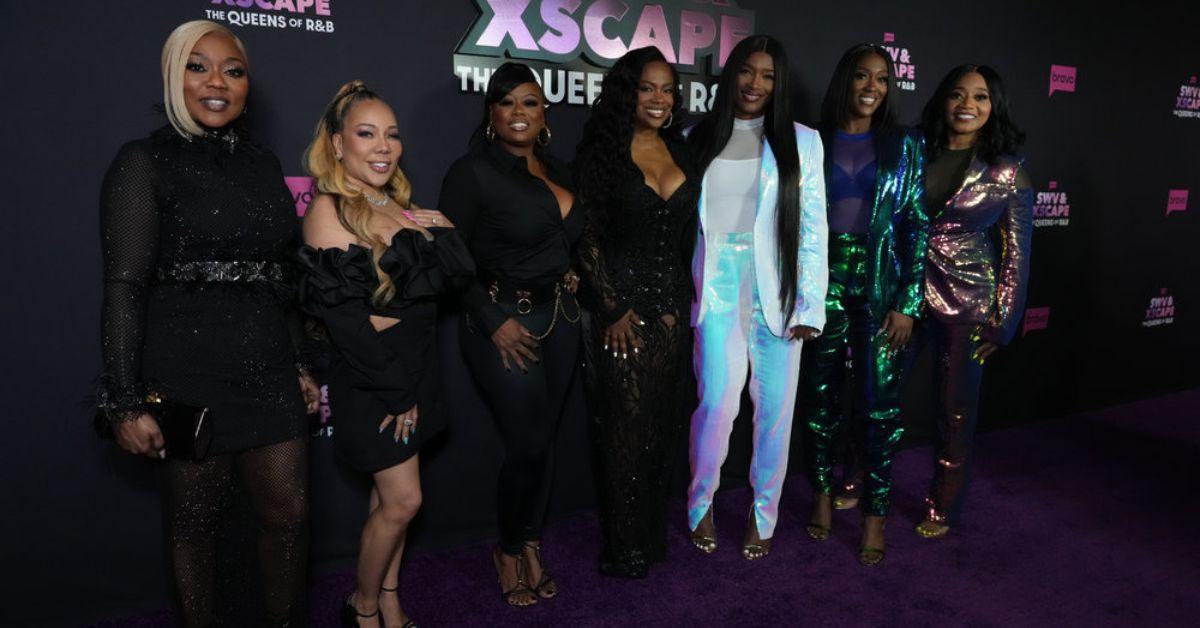 Fans of '90s R&B music have been living their best nostalgic lives thanks to Bravo's SWV & Xscape: Queens of R&B. The limited series gives us the behind-the-scenes moments between the top-charting girl groups that we were never privy to before reality TV.
Article continues below advertisement
On the show, the group discussed their plans for a joint tour. However, they needed help to agree on many facets of the tour, including which dynamic group would headline the future shows. Since filming together, did Xscape and SWV come to an understanding? Here's the status of the SWV and Xscape tour.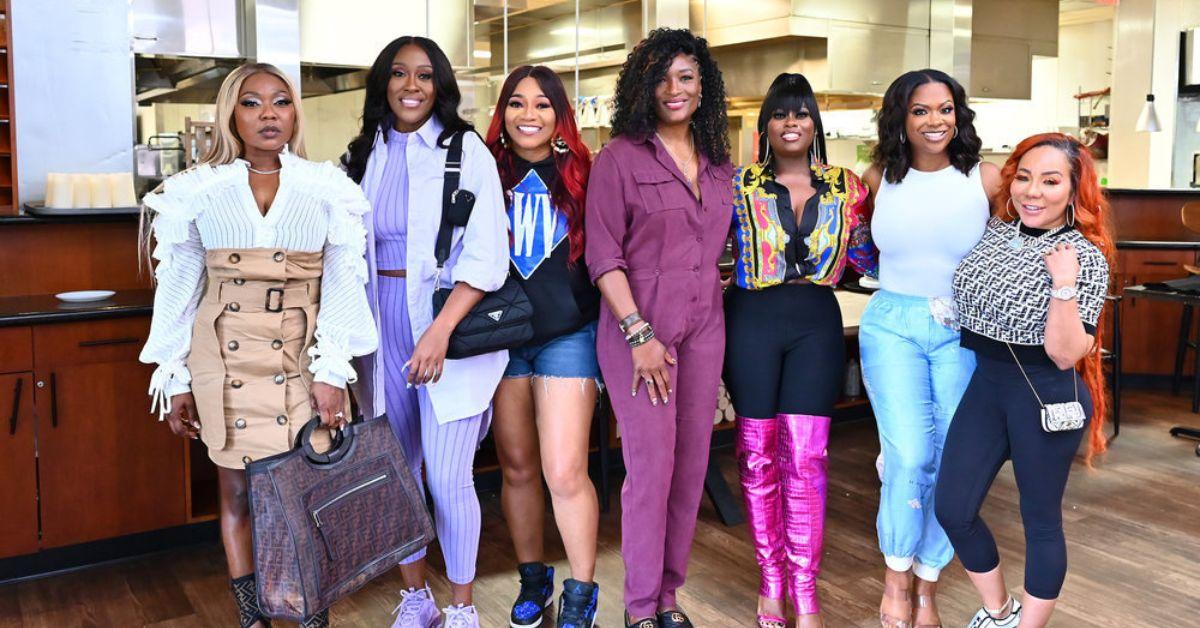 Article continues below advertisement
Did SWV and Xscape tour together?
SWV & Xscape: Queens of R&B began filming in the Summer of 2022. Both groups booked individual projects and performances during that time but have yet to announce a joint tour. In 2023, the bands have continued staying booked and busy, though none of the listed dates for SWV nor Xscape show any tour stops with the singers in the same place simultaneously.
Xscape and SWV haven't shared if they will try to go on tour after their reality show wraps. On the show, fans watched the tensions rise between the music vets in Season 1, Episode 3, "Dis-Chord."
Article continues below advertisement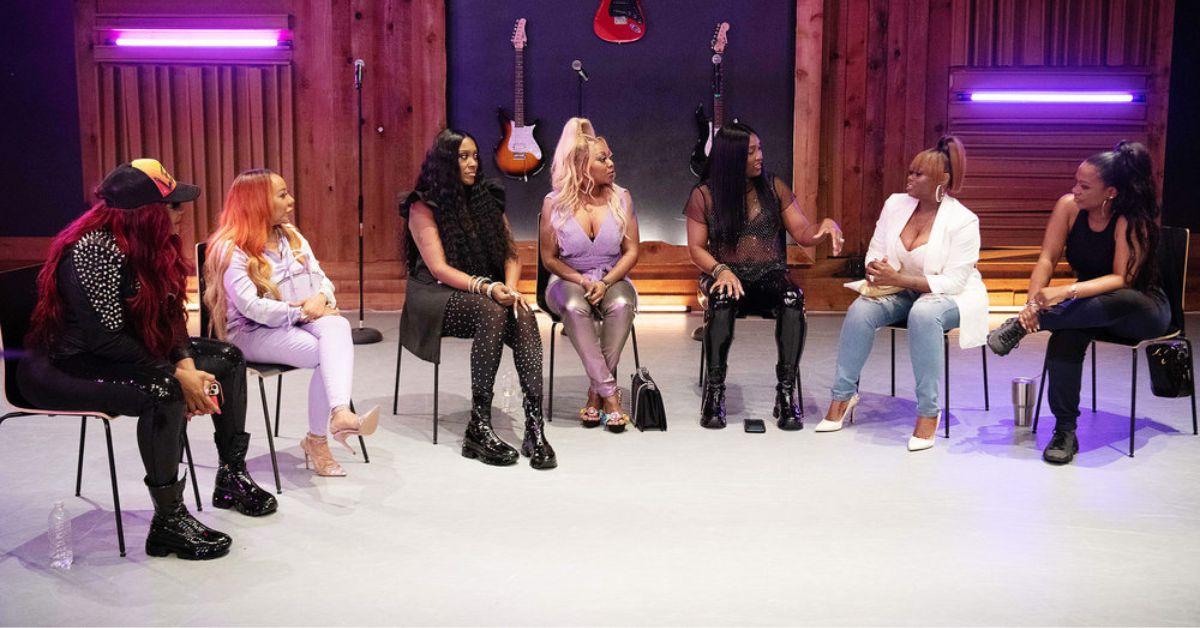 While discussing the tour as a unit, SWV, and Xscape debated whether they should have a headliner for the show or if they should co-headline the concerts. SWV believed the groups should co-headline the tour and rotate their hits throughout the night, but Xscape had other plans. The "Who Can I Run To?" singers told SWV they would prefer if they opened for them and listed them as the tour's headliner.
Article continues below advertisement
SWV didn't take the suggestion well, considering they came out several years before Xscape and have sold more records than their younger counterparts, which Coko Clemons reminded them of on the show.
"I sold 30 million records, b—h," Coko said during their groups' discussion.
Article continues below advertisement
Kandi Burruss said SWV opened for her group long before 'SWV & Xscape: Queens of R&B.'
A social media war exploded after SWV & Xscape's March 2023 episode. Several fans disagreed with Xscape's decision not to co-headline with SWV, noting that Xscape's internal issues already exed them out of the headliner spot.
During filming, Xscape members LaTocha Scott and Tamika Scott were beefing after Tocha and her husband, Rocky Bivens, allegedly stole money from her sister, Tamika. The chaos spilled over to Xscape's ongoing issues that led to their 1998 breakup.
Article continues below advertisement
Article continues below advertisement
Despite Xscape's personal problems, Kandi Burruss defended her bandmates and broke down why they should've headlined the SWV and Xscape tour on her recap YouTube show, "Speak On It." Kandi addressed the debate by first stating she has "love" and "respect" for SWV before she dropped a few receipts from the groups' past.
After sharing the clip of Coko's "30 million records, B—h" comment, Kandi reminded fans that Xscape reportedly has a bigger following than their counterparts, which results in more ticket sales. Kandi also said SWV's anger about Xscape's plans to headline the tour wasn't warranted, especially since they've opened for Xscape before.
Article continues below advertisement
On Speak On It, The Real Housewives of Atlanta star screenshotted a post from her BFF DonJuan Clark's account. The screenshot was a flyer from Xscape's 2018 tour, "The Great Xscape Tour," with Xscape as the headliner and SWV and Bell Biv Devoe listed as "special guests." Kandi shared a video of her and SWV prepping for the tour backstage to make the tea even hotter.
Kandi added that SWV had performed before Xscape on numerous festivals since Xscape reunited in 2017. Although Kandi's receipts are telling, SWV still hasn't agreed to be Xscape's opening act.
Catch new episodes of SWV & Xscape: Queens of R&B Sundays at 8 p.m. EST on Bravo and streaming on Peacock.