Is Taylor Swift Releasing a Kanye Diss Track With Drake on 'Midnights'? About the "Karma" Theory
Taylor Swift's latest album 'Midnights' drops on Oct. 21. Fans are theorizing that her track 'Karma' may include Drake and focus on Kanye West.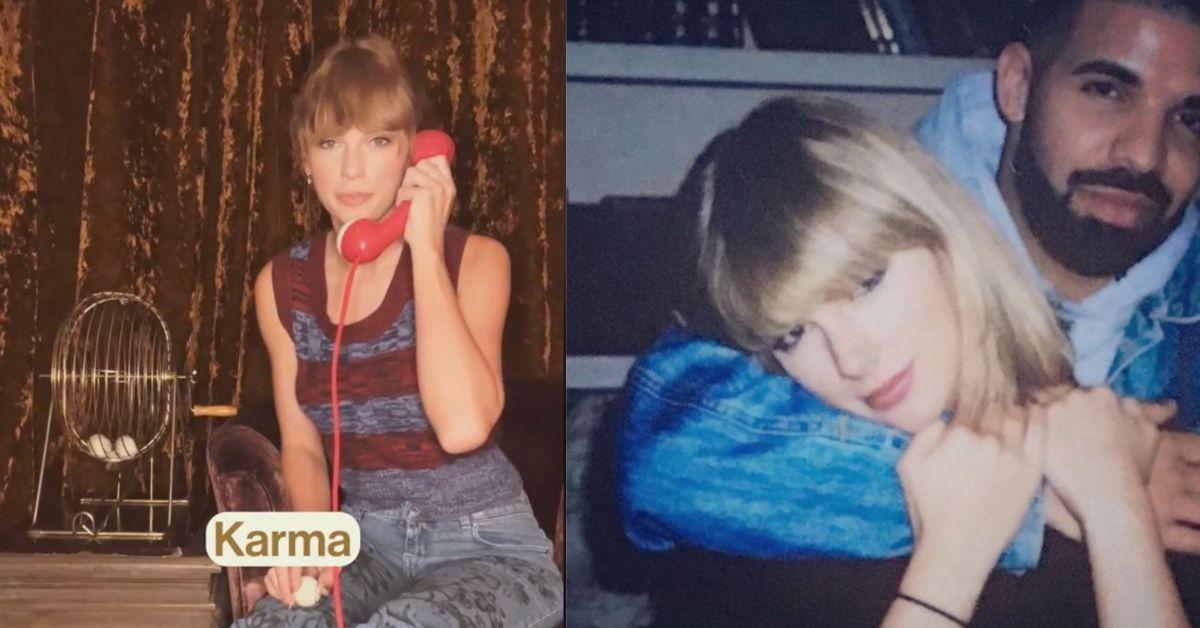 Can we just fast-forward to Oct. 21? Pretty please? Because that's the date when Taylor Swift will release her forthcoming album, "Midnights." That's the date we will all be happy ... except for maybe Kanye West.
Article continues below advertisement
As you may already know, Taylor has been promoting "Midnights" via her mini TikTok series "Midnights Mayhem With Me." In each episode, she chooses a numbered ball out of a vault and then reveals the song title for that track number on the album.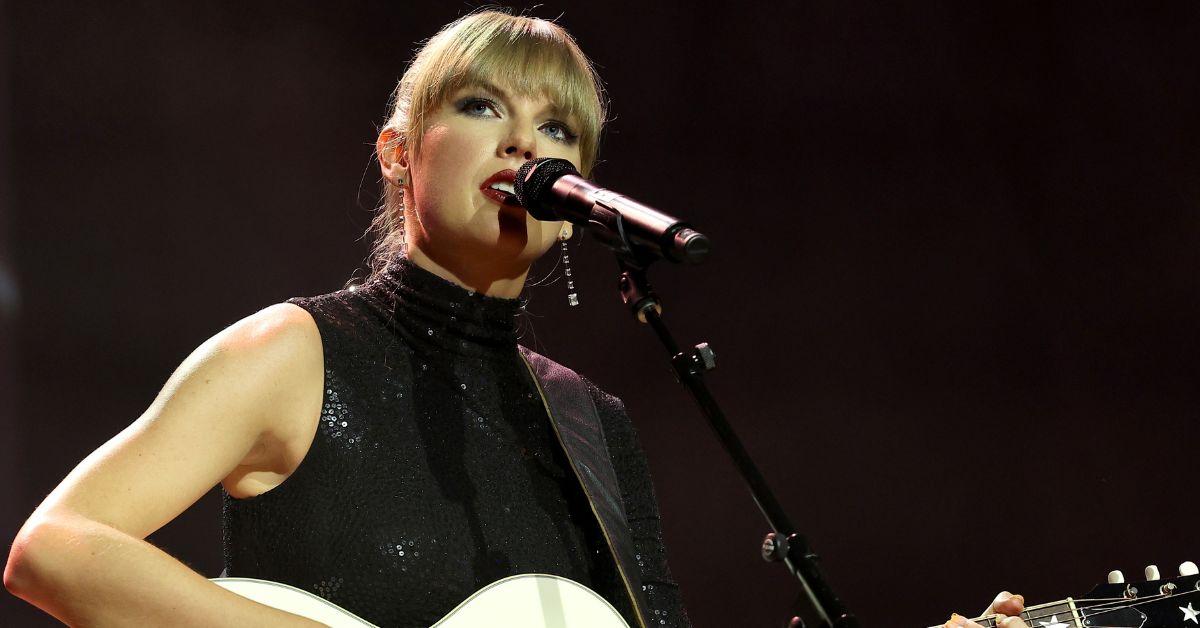 Article continues below advertisement
Her most recent pick? Ball no. 11. We learn that track 11 is titled "Karma." And after she tells us this, she starts chuckling as if she wants us to pick up on something. But what?
Don't worry, Swifties are already on the case. Or rather, they've been on the case for some time. Enter the long-standing theory on "Karma."
Article continues below advertisement
Swifties have a theory that Taylor Swift has an unreleased album titled "Karma."
Taylor Swift is very methodical. Every song, outfit, and social media post is meticulously thought out. And if you've been following her from the beginning, you know that Taylor dropped her debut album in 2006.
Then, she proceeded to drop an album every two years. "Fearless" was released in 2008, "Speak Now" in 2010, "Red" in 2012, and "1989" in 2014.
But in 2016, Taylor didn't release an album. However, Kanye West did, and he mentioned her in an unflattering way in his song "Famous."
Article continues below advertisement
The lyrics read, "I feel like me and Taylor might still have sex / Why? I made that b---h famous / I made that b---h famous."
But as we learned from leaked conversations between Kanye and Taylor, he ran a different lyric by her and didn't fully explain the context of the song, which made the release of "Famous" even more traumatic for her.
Article continues below advertisement
That's where the "Karma" theory comes in.
As explained by a user on Reddit, Swifties believe that Taylor was supposed to release an album titled "Karma" in 2016, which would have been her sixth studio album. But given all the drama surrounding Kanye's song, she decided to table it and started working on the album we know now as "Reputation," which dropped in 2017.
There are a plethora of reasons why Swifties think this. One is that there is an airplane with TS6 on it in her music video for "Look What You Made Me Do," which Taylor spray-paints her "Reputation" over, hinting that there may have been a different plan for TS6, aka her sixth album.
Article continues below advertisement
Not to mention in her video for her song "The Man," a subway wall is shown with the titles of all of her albums. "Karma" is included on the wall, despite her never releasing an album with that title. There's a "MISSING" sign next to the word "Karma," as if she was trying to tell fans that "Karma" was missing from her album lineup.
Article continues below advertisement
But is "Karma" missing? We definitely know that it's a track name on "Midnights," but could it also be a secret album that Taylor recorded and never released? And if so, will there be Kanye references? We're stumped on that one.
Taylor Swift may have collaborated with Drake for a diss track about Kanye.
There's another theory circulating that Taylor teamed up with Drake for a diss track about Kanye West and Kim Kardashian.
Per The Sun, sources claim that Taylor and Drake previously record a diss track about the former husband-and-wife for Taylor's "Reputation" album. However, the song was never released.
Article continues below advertisement
Given that Taylor is currently re-recording all of her albums so she owns the masters to them, some Swifties believe she will include the track on her re-release of "Reputation," which hasn't even been announced yet.
But other Swifties believe that "Karma," the 11th track on her upcoming release "Midnights," might actually be her iconic diss track with the Toronto rapper — which makes us even more stoked about this upcoming release.
Honestly, anything is possible when Taylor Swift is in charge. This is her world and we're all just living in it.