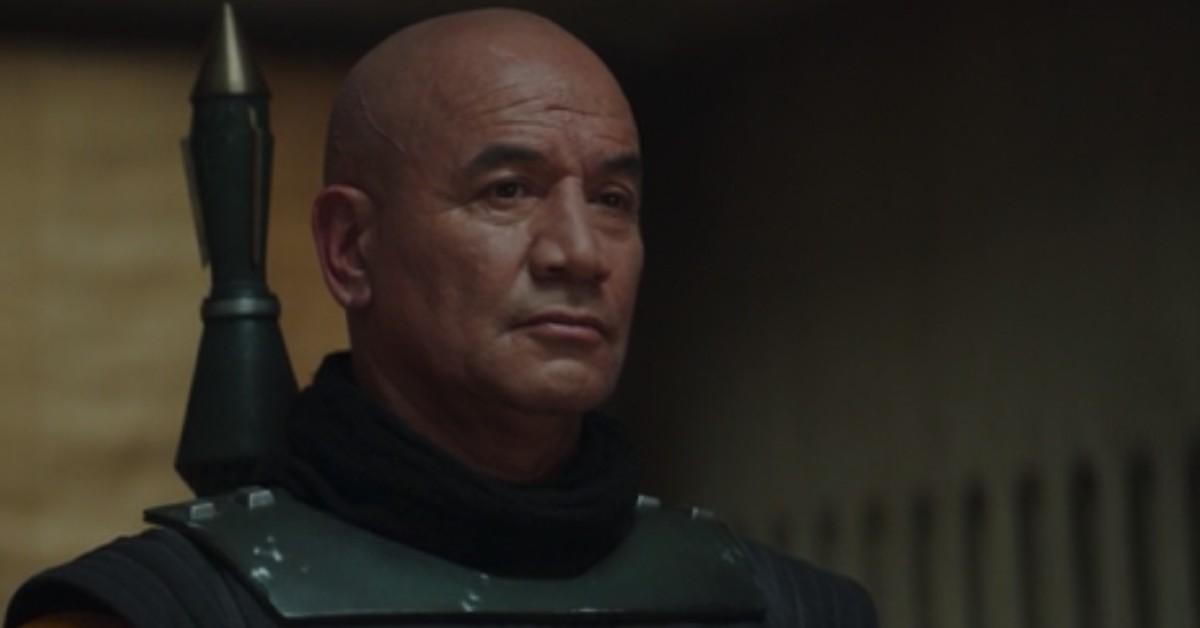 Grab Your Baskets — We're Hunting for 'The Book of Boba Fett' Episode 4 Easter Eggs
Warning: The following article contains spoilers for The Book of Boba Fett Episode 4
Why does Black Krrsantan ruthlessly attack a group of Trandoshans at the Mos Espa bar? What is Boba Fett (Temuera Morrison) calling his famous space ship now? We've got those Easter egg answers for you and more. Let's explore our top 4 favorite Easter eggs from The Book of Boba Fett Episode 4.
Article continues below advertisement
Easter egg 1: Wookies vs. Trandoshans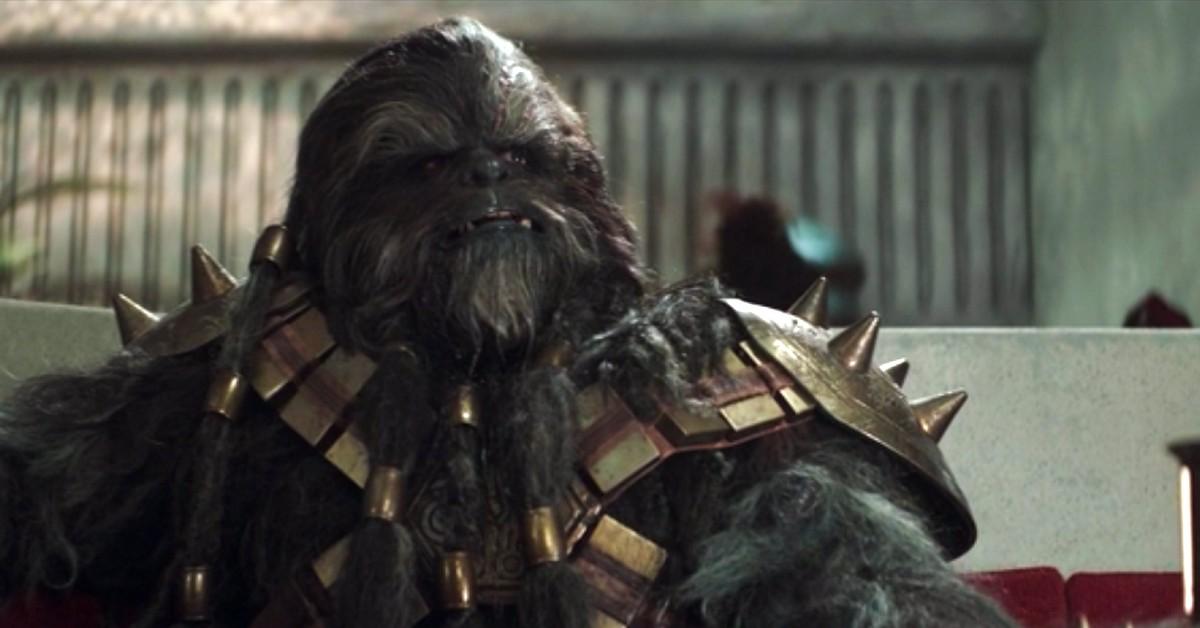 Wouldn't you be a bit mad to see the group of aliens that hunted your own kind for sport? Black Krrsantan eyes a group of Trandoshans (basically a lizard-like alien species) while drinking alone at the Sanctuary cantina in Mos Espa. Angered by their mere existence, Black Krrsantan loses it and starts attacking all of them, only to be stopped by Garsa Fwip (Jennifer Beals) the Twi'lek that owns the cantina.
Per StarWars.com, "The walking carpets are not exactly fond of the lanky reptilians, mainly because they share a system and the Trandoshans make it a sport to kill Wookiees for the fun of it." Garsa Fwip offers to clear Black Krrsantan's bar debt in exchange for the Wookie releasing the Trandoshan in his grasp. The Wookie responds by letting go of the Trandoshan and ripping their arm off in the process (their limbs do grow back though, so maybe that was Black Krrsantan's way of being nice?).
Article continues below advertisement
Easter egg 2: The new name for Boba's ship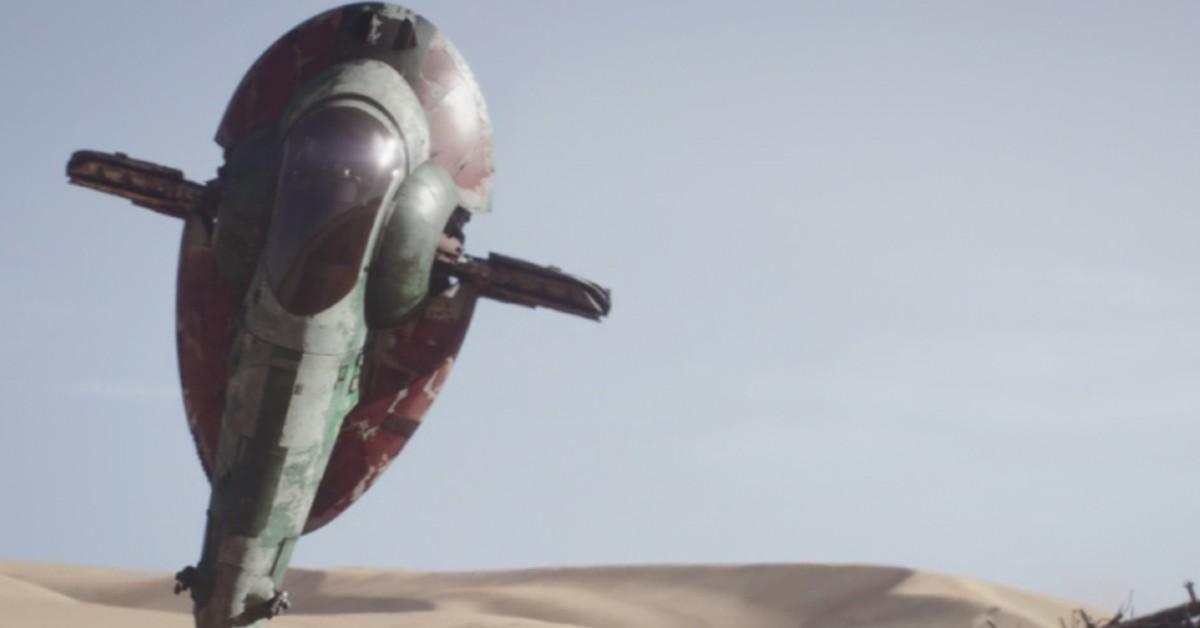 Boba Fett's iconic star ship was originally named the 'Slave 1,' in Star Wars comics and other addition Star Wars properties outside of the films. Per ScreenRant, Disney never officially stated why they phased out the name Slave 1. However, Lego Star War's design director Jens Kronvold Frederiksen claimed that the name was one "Disney doesn't want to use anymore."
Give the extremely negative historical connotations of the word slave, Disney's reported reasoning makes sense. In Episode 4, Boba gives his starship a new and officially canon name. The Firespray gunship.
Article continues below advertisement
Easter egg 3: That Mandalorian music cue!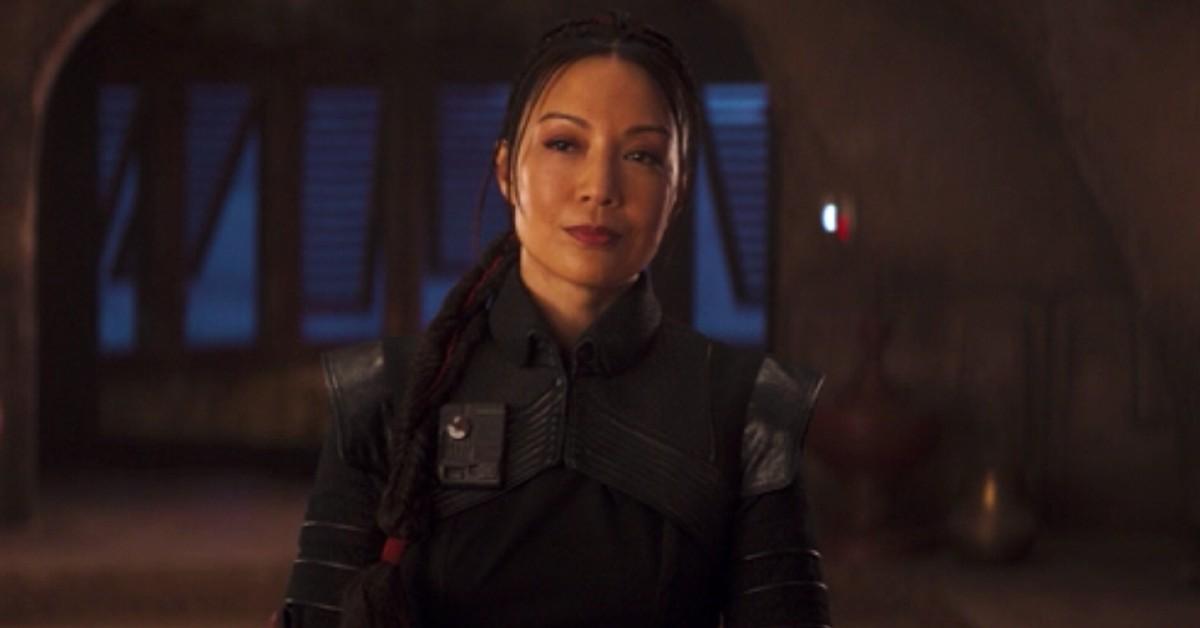 Yes, those were the oh-so-familiar Mandalorian pan flutes playing at the end of The Book of Boba Fett Episode 4! Here's the setup for the musical cue's introduction. Boba tells Fennec Shand (Ming-Na Wen) that they must prepare for war. Fennec responds by asking, "How much treasure do we have in reserve?" Boba replies that he has plenty of money, but he's dangerously short on muscle.
"Credits can buy muscle ... if you know where to look." Fennec says knowingly. Enter that iconic musical cue from The Mandalorian! Boba and Fennec have encountered Din Djarin (Pedro Pascal) before in Season 2 of The Mandalorian. After Din returned Boba's armor to our titular bounty hunter, Boba and Fennec swore they would help rescue Grogu, taking over Jabba's palace after fulfilling their pledge to Din.
Article continues below advertisement
Given the musical cue's prominence in the Episode 4 ending scene for The Book of Boba Fett, we think it's all but a given that Din will show up to help Boba and Fennec.
Easter egg 4: Jabba's broken barge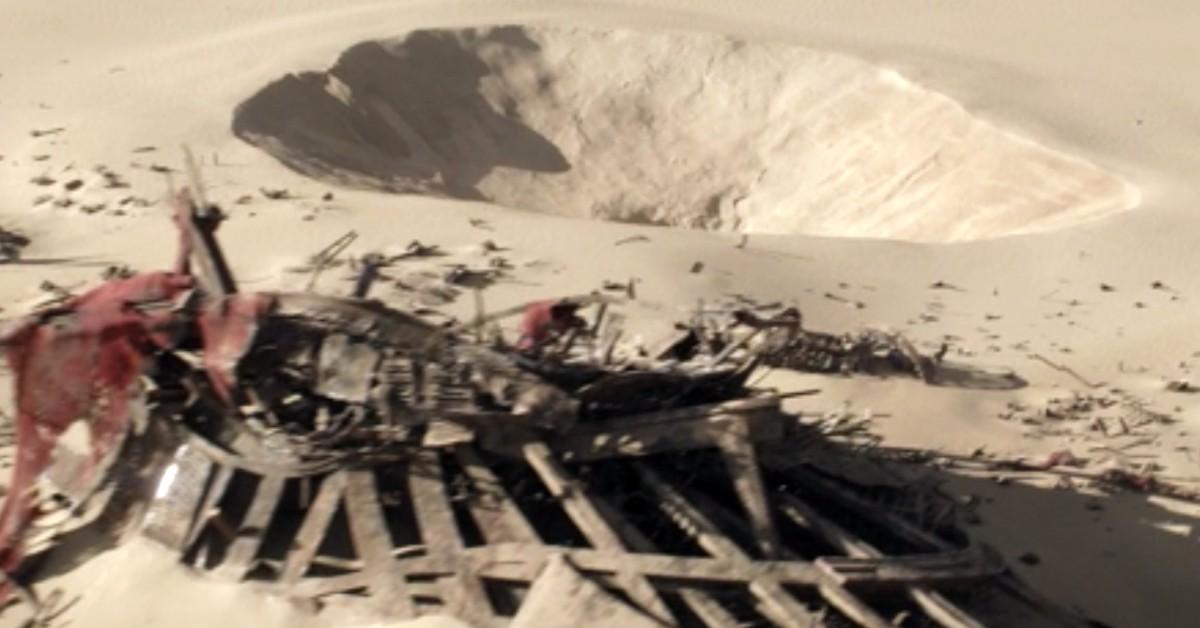 One of the best aspects about The Book of Boba Fett is the show's dedication to accurate Star Wars continuity. Episode 4 gave us a prime example. In a flashback scene Boba returns to the Sarlacc pit because he's convinced he'll find his lost armor there. The wreckage of Jabba the Hutt's barge from Return of the Jedi is still near the pit.
Article continues below advertisement
It's the same barge that Boba fell from during that epic Return of the Jedi fight against Luke Skywalker, Leia and Han Solo. We guess there's no official Tatooine sands trash pickup services? It's been five years and Jabba's barge is still out there!
What were your favorite Easter eggs from Episode 4 of The Book of Boba Fett? There's only three episodes left until the Season 1 finale. You can catch new episodes of The Book of Boba Fett Wednesdays on Disney Plus.