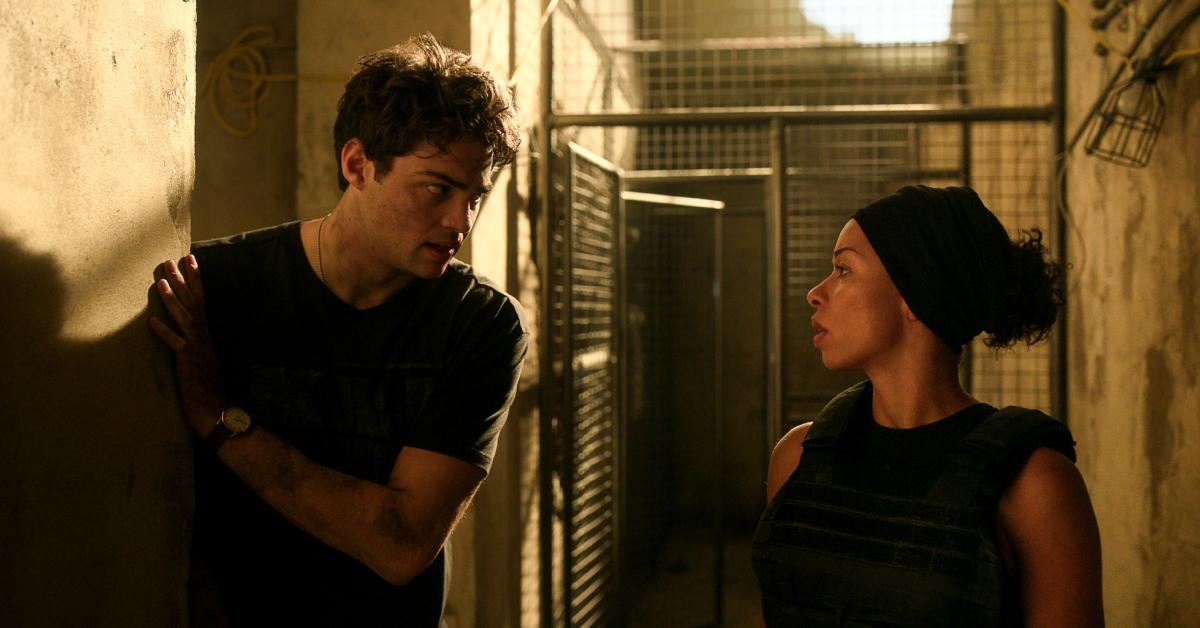 Everything Is Top Secret in Netflix's 'The Recruit,' Including Its Episode Names
At long last, Noah Centineo is back in the spotlight thanks to his starring role in the new spy series The Recruit. In the show, the 26-year-old heartthrob plays fledgling CIA lawyer Owen Hendricks whose life is quickly turned upside down after he discovers a threatening letter from former asset Max Meladze (Laura Haddock). From there, Owen has a lot to learn.
Article continues below advertisement
We know it must be challenging for him to comprehend everything, seeing as his job entails plenty of high-stakes responsibilities and demands he understands hundreds of acronyms for various divisions and projects. Owen admits that he has trouble keeping up with the codewords, and we can't blame him because the clever episode titles have us feeling the same way.
Each of the eight episodes is titled with an acronym, but what do the episode names mean? Let's find out.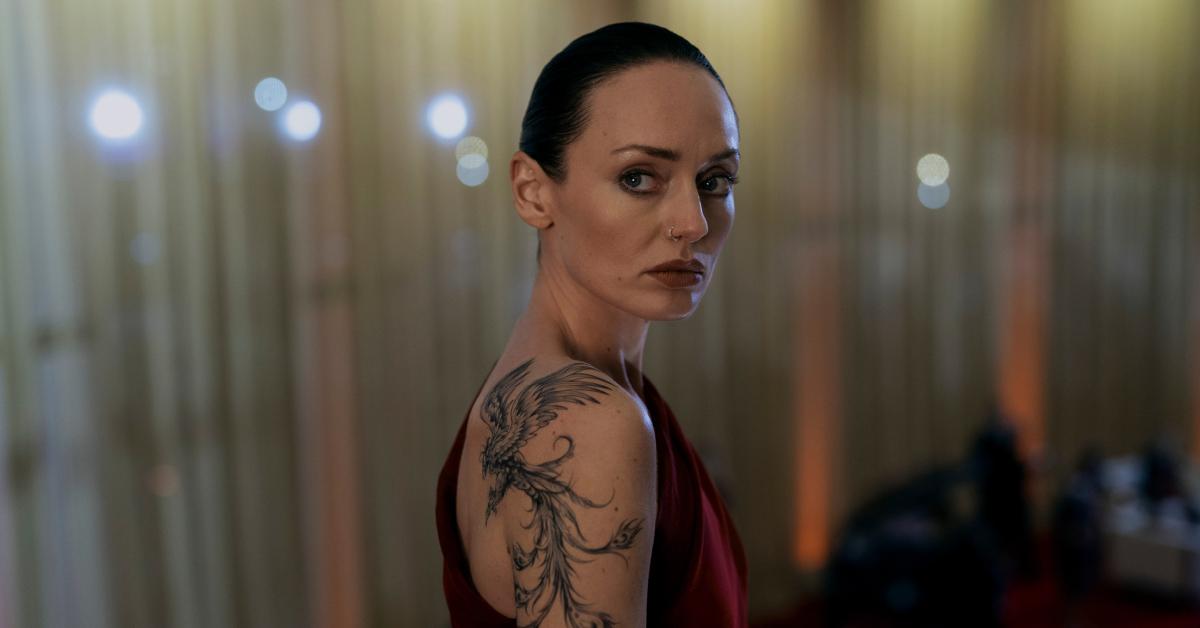 Article continues below advertisement
'The Recruit' episode names: What does each acronym mean?
Everything is top secret in The Recruit, especially its episode names.
For those unaware, each episode title pays homage to the CIA and its inclination to speak in code via abbreviations, cryptonyms, and codewords. However, the acronyms featured as episode titles don't actually refer to the different divisions and projects that Owen has to know like the back of his hand; no, they represent a line of dialogue from their respective episodes.
So, what does each episode's name mean? Lucky for you, we're here to translate each acronym and solve the mystery once and for all. Keep scrolling for the big reveal!
Article continues below advertisement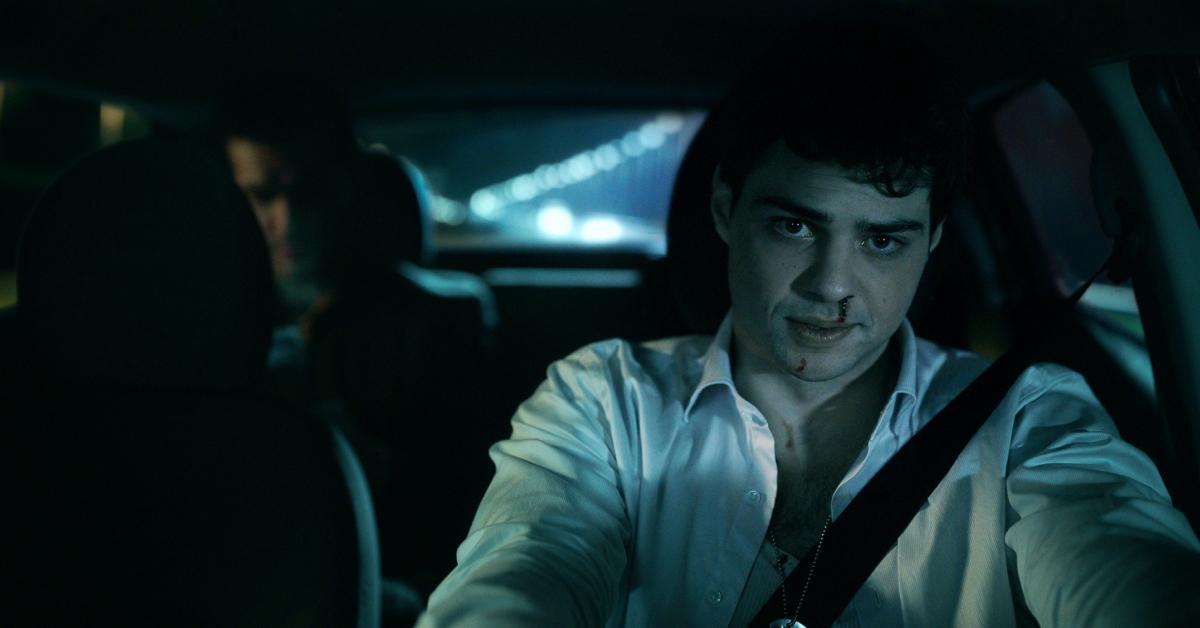 The Recruit episode names translate to ...
Episode 1: "I.N.A.S.I.A.L." = "I'm Not a Spy, I'm a Lawyer"
Episode 2: "N.L.T.S.Y.P." = "Never Let Them See You Pucker"
Episode 3: "Y.D.E.K.W.Y.D." = "You Don't Even Know What You Do"
Episode 4: "I.Y.D.I.A.A.C." = "If You Do It as Anderson Cooper"
Episode 5: "T.S.L.A.Y.P." = "That Sounds Like a You Problem"
Episode 6: "I.C.I.N.C." = "I'm Clenching, I'm Not Clenching"
Episode 7: "I.M.F.T.B.S." = "It's My First Time Being Sexpionaged"
Episode 8: "W.T.F.I.O.H." = "Who the F—k Is Owen Hendricks?"
Article continues below advertisement
Many fans praise 'The Recruit' for its shocking twists and turns.
Although the viewers have their own mystery to solve with the episode names, we can't forget the espionage show's thrilling and ambiguous plot that leaves audiences on the edge of their seats. Since its debut on Dec. 17, many fans have taken to social media to praise the series for its unexpected twists and turns.
"Holy s--t The Recruit was wild from start to finish, one person said on Twitter. "I was not expecting that plot twist at the end of the last episode whatsoever." Another noted that it had "some weirdly dark dramatic moments in the story" alongside "plenty of twists and turns and characters that were easy enough to root for."
Article continues below advertisement
Following that MASSIVE plot twist in the final seconds of the finale, several viewers quickly campaigned for Netflix to renew the show for a second season. "Season 2 of #TheRecruit ?? Please, especially after that ending!!!" one fan tweeted. A second person stated, "They can't just end The Recruit like this … we need Season 2 like now." OK, say it louder for the people in the back!
The Recruit is now streaming on Netflix.