'The Recruit' Review: Noah Centineo Makes a Gritty Departure From Teen Rom-Coms
Netflix's spy-adventure series 'The Recruit' sees Noah Centineo as a rookie CIA lawyer whose life is quickly turned upside down. Here's our review.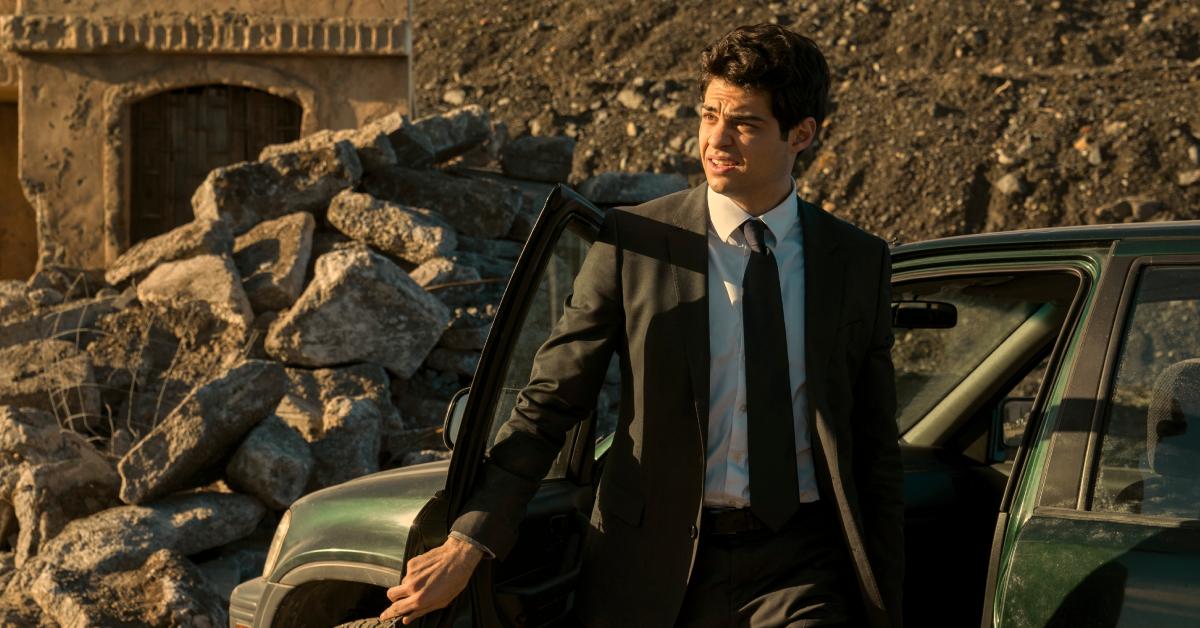 After dominating the rom-com genre and stealing the hearts of millions of teenage girls around the globe, Noah Centineo is ditching the petty adolescent drama for a job at the CIA. Well, not literally, but his character seemingly does in the brand new series The Recruit. This ambitious series may not be the first of its kind, but its performances set it apart from its competitors.
Article continues below advertisement
The Netflix spy-adventure series follows Owen Hendricks (Noah Centineo), a rookie CIA lawyer whose first week on the job goes from 0 to 100 when he uncovers a threatening letter, known as "graymail," from former asset Max Meladze (Laura Haddock). As he travels the world hoping to complete his work and make a name for himself at the CIA, Owen finds himself embroiled in the treacherous and bizarre world of power politics.
'The Recruit'
Our Rating
The Recruit doesn't bring much originality to an old formula, but there are enough escapades to satisfy any espionage fan.
Netflix Premiere: Dec. 16, 2022
Creator: Alexi Hawley
Executive Producers: Alexi Hawley, Adam Ciralsky, Charlie Ebersol, Doug Liman, David Bartis, Gene Klein, and Noah Centineo
Cast: Noah Centineo, Aarti Mann, Daniel Quincy Annoh, Vondie Curtis-Hall, Kristian Bruun, Laura Haddock, Colton Dunn, Fivel Stewart, Byron Mann, Angel Parker, Linus Roache, and Kaylah Zander
8 Episodes, Rated TV-MA
Article continues below advertisement
At first, what pulls us into the top-secret operation is how it finds a fresh way into an already-established genre. Instead of featuring an experienced operative who's always the brightest and toughest in the room, the show centers on a 24-year-old recent law school graduate who has no idea what he's getting into.
Within the first few minutes of the series premiere, Owen gets caught up in a high-stakes mission involving a Russian asset with damaging intel on the CIA. From there, things only become more complicated — not only for Owen but for audiences as well.
Article continues below advertisement
The series suffers from severe pacing issues — each episode covers a lot of ground in its excessively long runtime, throwing fans head-first into the chaos. A fast-paced narrative typically suits the spy genre, but The Recruit piles everything on at once and fails to maintain any semblance of effective storytelling.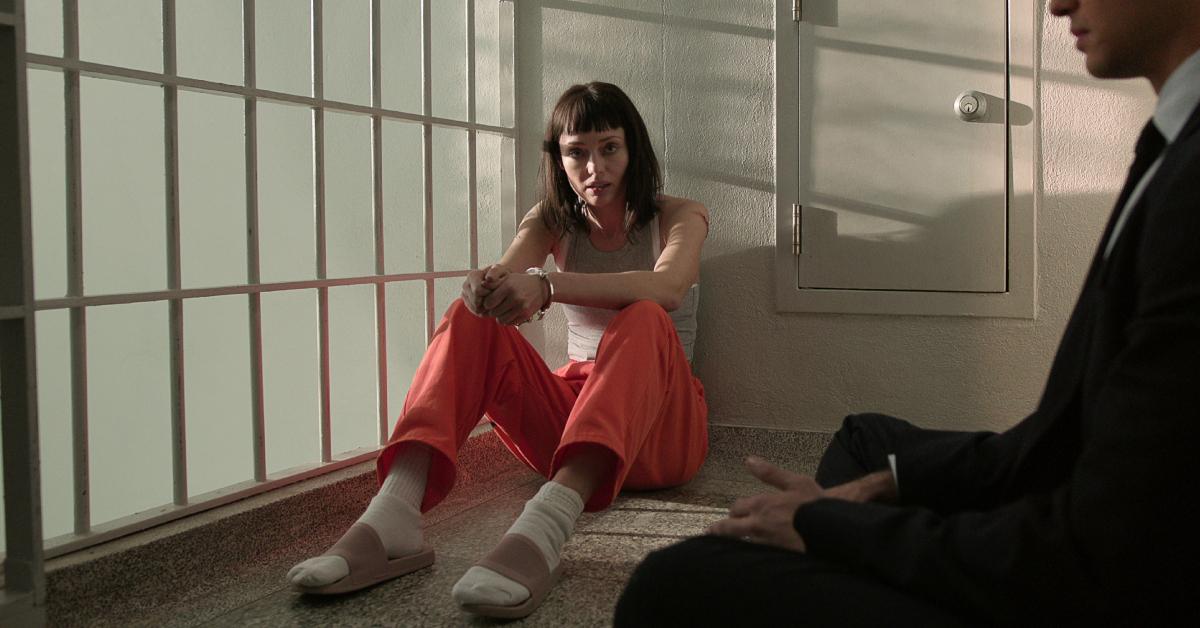 Article continues below advertisement
At the same time, the story lags at times. Although the narrative at hand grows tenser with each episode and builds deeper conflicts along the way, it introduces a new story within a story, which is not necessarily a good thing. In attempting to create sympathy for Owen and his ex-girlfriend-turned-roommate Hannah, the writers mesh together multiple subplots that merely distract from the far more intriguing main plot line.
The show also tries to be smart, seeing as each episode casually throws around as much legal and intelligence jargon as possible, including "backstop," "kompromat," and "hip-pocket." This can be really frustrating for the average viewer, especially if they are constantly pausing the show to look up what some of these terms mean in order to understand what's going on.
Article continues below advertisement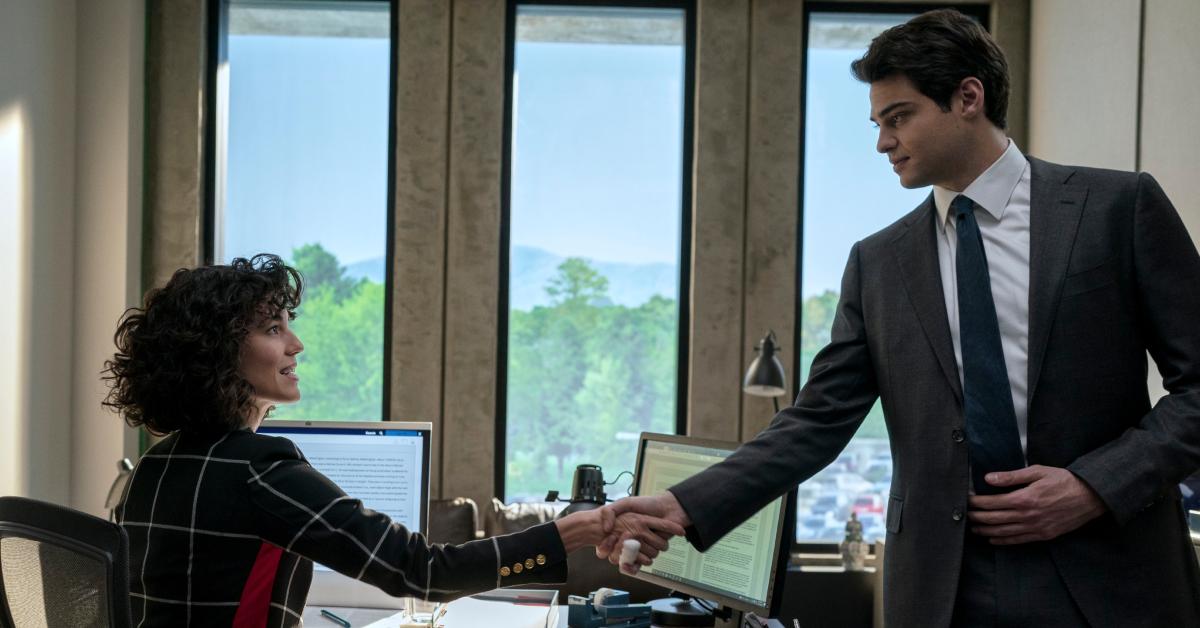 Now, even with all its faults, The Recruit is quite charming, thanks to its performances. Noah Centineo makes a gritty departure from his teen rom-com days. He's no longer a lovestruck teenager; instead, he's a bloodied and bruised amateur James Bond on the run. He comes off as more confident than he actually is, clearly winging it through life; however, that type of lifestyle doesn't fly in the CIA, and he eventually learns that lesson over the course of the season.
Article continues below advertisement
There are also supporting performances that are arguably the standout feature of the series.
Kaylah Zander, Aarti Mann, and Colton Dunn — who portray Amelia Salazar, Violet Ebner, and Lester Kitchens, respectively — are incredibly determined CIA lawyers who will do whatever it takes to get on boss Walter Nyland's good side. Although they lack fully fleshed-out characterizations, their on-point comedic timing makes us eager to know when we will see them next.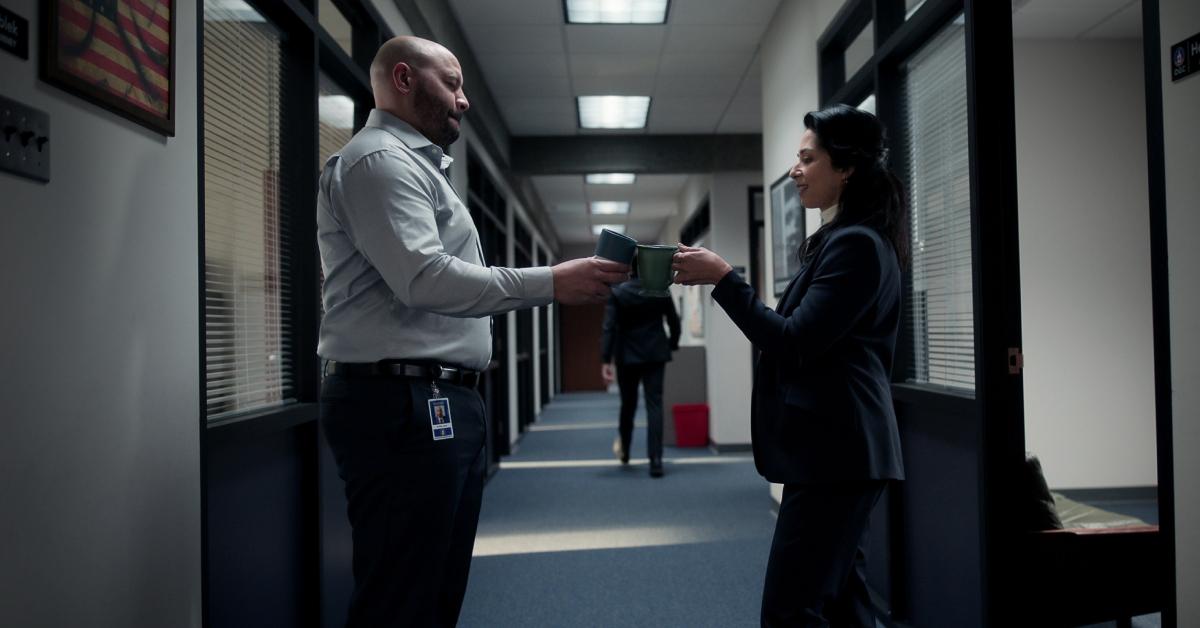 Although The Recruit may not be for everyone, anyone with a hunger for adventure and a taste for espionage will enjoy it. With shocking moments and plenty of double-crossings lurking in every corner, viewers will be on the edge of their seats. Also, if you're craving at least one shirtless scene involving Noah Centineo, you're in luck because the series delivers.
The Recruit is now streaming on Netflix.