Season 1 of 'Wednesday' Ended With a Wild Cliffhanger
We recap Season 1 of 'Wednesday,' starring Jenna Ortega, ahead of a potential second season of the popular Netflix series. Here's what happened.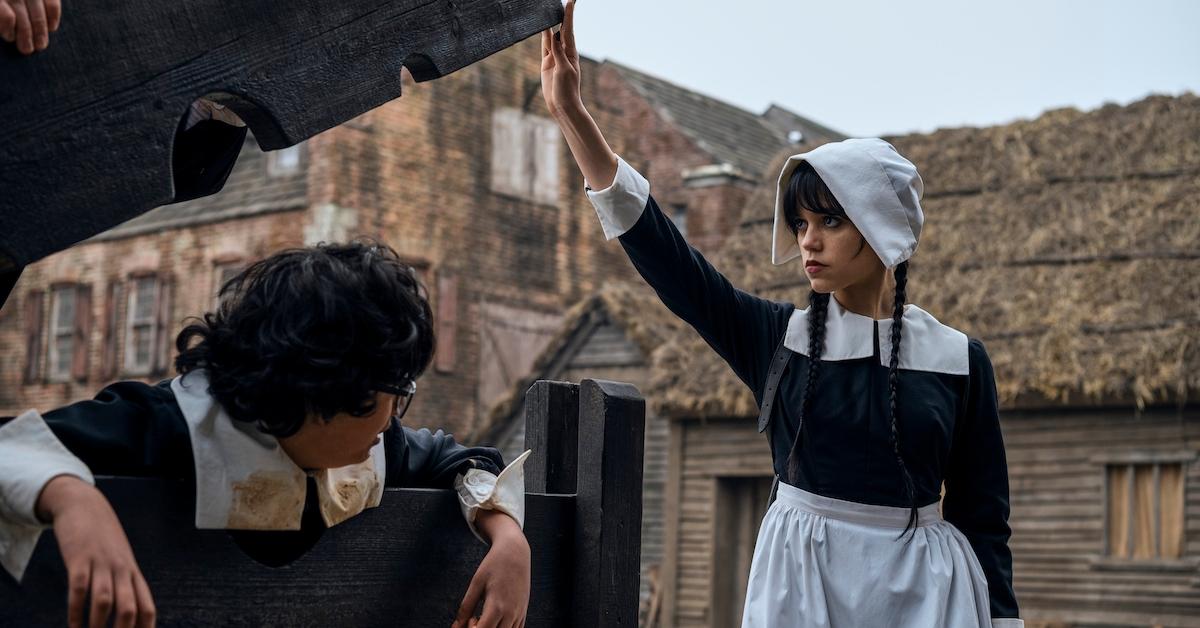 Spoiler alert: This article contains all the spoilers for Wednesday Season 1.
Many of us may have finished binge watching Wednesday, which has since become Netflix's third most-watched English-language original series after just two weeks, although it's on track to beat both of its predecessors. Naturally, we can't help but want to rewatch to remind ourselves what it is we that we loved about Wednesday to begin with.
Article continues below advertisement
From Jenna Ortega's performance in the title role to the underlying mystery-laden plot, there's plenty worth remembering in Wednesday's Season 1. And since it sets up a potential second season, we know we're going to need a recap of the first season. So here's a refresher of everything that went down in Wednesday Season 1.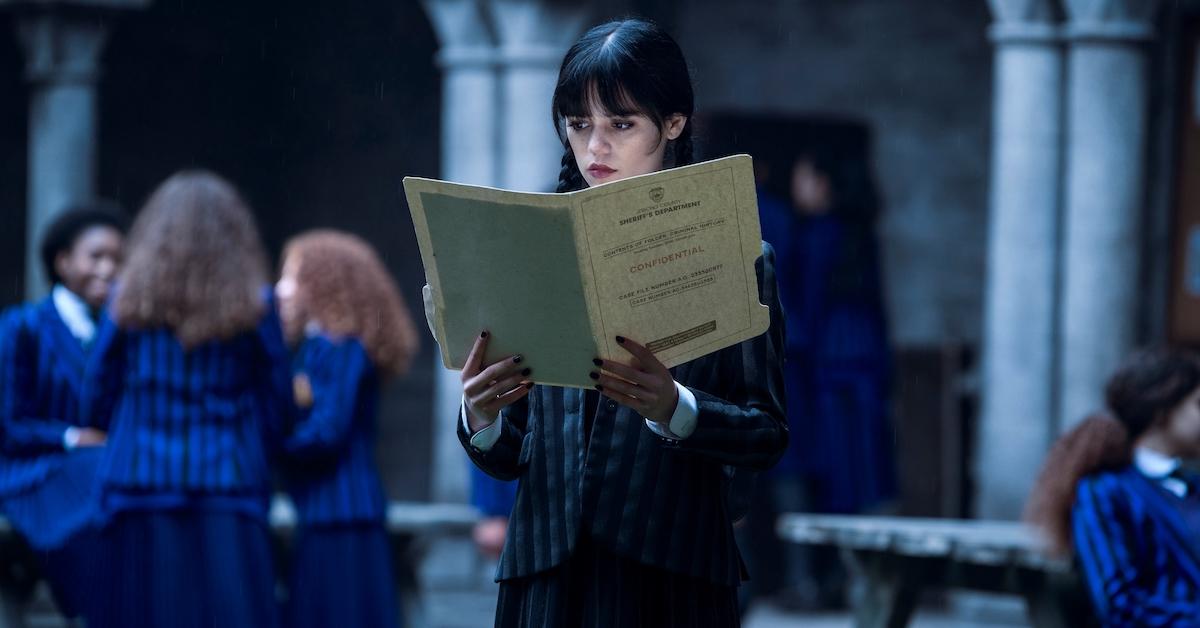 Article continues below advertisement
Wednesday Addams attends Nevermore Academy and ingratiates herself into the town of Jericho.
When we first meet Wednesday, she's standing up for her younger brother, Pugsley, at their normal school, by dumping piranhas in the pool while his bullies are swimming after she saw in a vision how they terrorized him. Right away, it's clear that Wednesday is as brutal as she is "kooky." Because of her stunt, her overly affectionate parents, Morticia (Catherine Zeta-Jones) and Gomez Addams (Luis Guzmán) decide to send Wednesday to their alma mater, Nevermore Academy.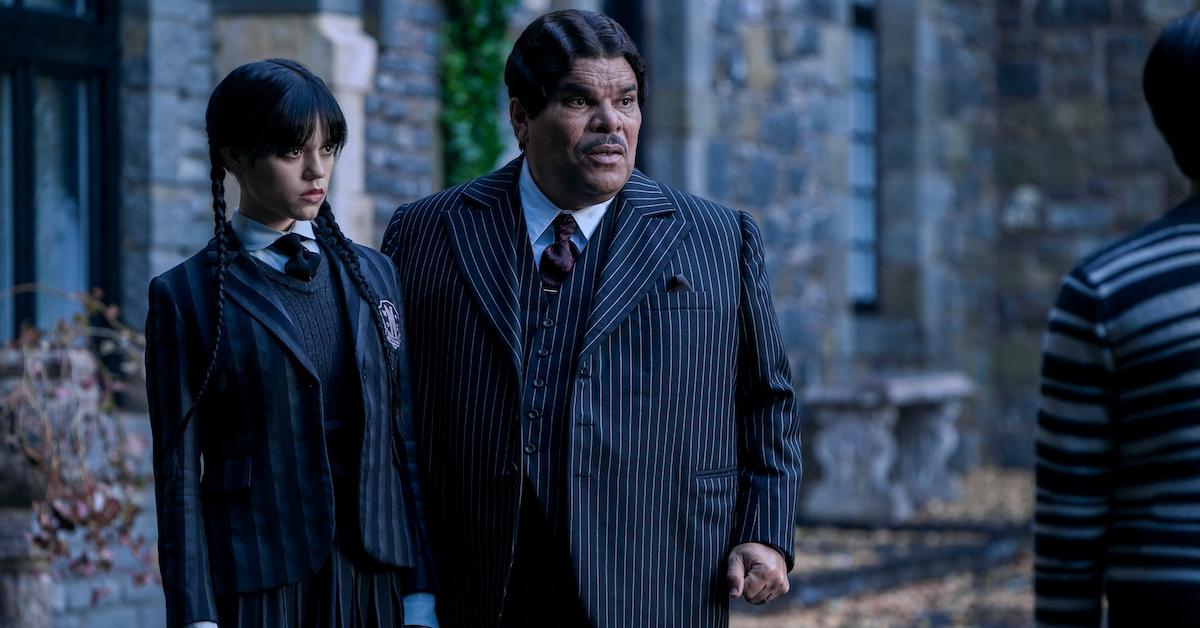 Article continues below advertisement
Led by Principal Weems (Gwendoline Christie), Nevermore is a school for "outcasts" in a town full of "normies" called Jericho. While students spend most of their time at the Edgar Allan Poe-inspired school, they do have to venture out into the town for various events.
Wednesday finds herself in a coffee shop after escaping from her seemingly apt therapist, Dr. Kinbott (Riki Lindhome). At the shop, she meets a very charming normie named Tyler (Hunter Doohan), who just happens to be the sheriff's son.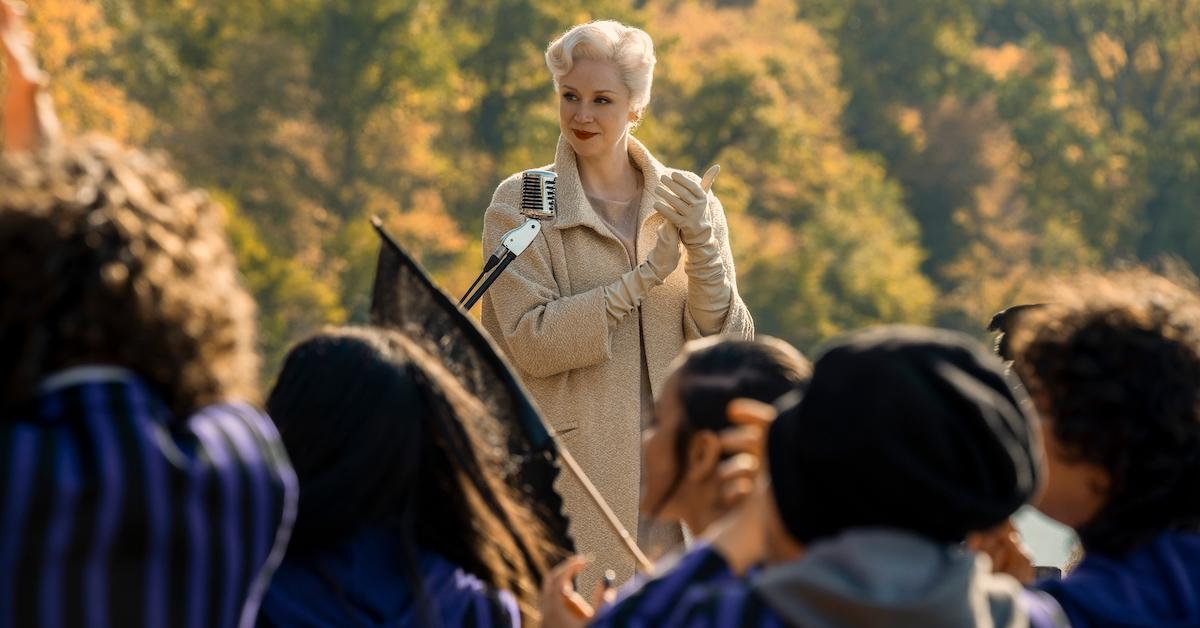 Article continues below advertisement
Sheriff Galpin (Jamie McShane) is immediately suspicious of Wednesday because of her father's past in Jericho, which Tyler helps Wednesday explore. As Wednesday becomes part of Nevermore, she's greeted by her normie teacher, Marilyn Thornhill (Christina Ricci) with a black dahlia plant.
She also gets to know her fellow students, mainly her roommate, Enid Sinclair (Emma Myers) and popular girl Bianca Barclay (Joy Sunday). And then of course, there's Xavier Thorpe (Percy Hynes White), to complete Wednesday's love triangle with Tyler.
Wednesday befriends some folks and makes enemies of others as a monster terrorizes the town of Jericho.
We don't yet know much about the monster at the beginning of the season, but Sheriff Galpin is already on the monster's tail. However, when the monster saves Wednesday from fellow student Rowan Laslow (Calum Ross), Wednesday is immediately pulled into investigating the truth behind the monster. While following tracks left behind by Rowan — including a page from a book with an illustration of Wednesday up against a pilgrim — Wednesday makes a few important discoveries.
Article continues below advertisement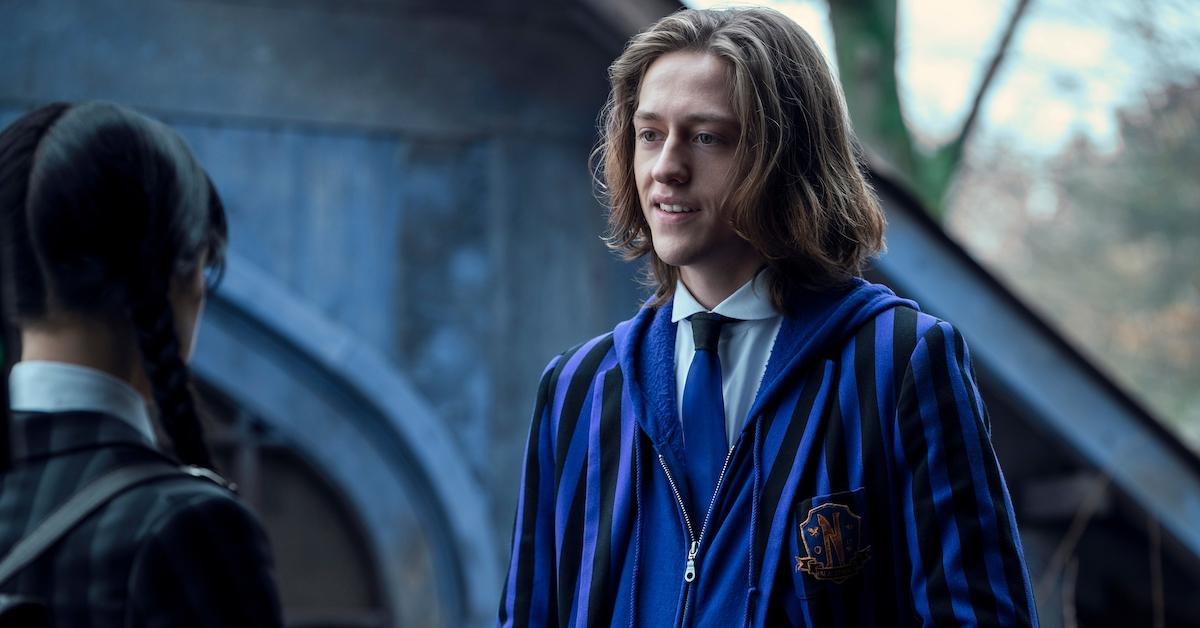 One is that Principal Weems is actually a shapeshifter who covered up Rowan's death in order to protect Nevermore's reputation. Wednesday also discovers a secret library underneath the school thanks to a Poe riddle that leads to a "snap twice" passcode in a perfect nod to the Addams family's original theme song. This also leads her to the Nightshades, the school's secret society, which includes many of Wednesday's peers, including Bianca and Xavier.
Article continues below advertisement
During Outreach Day, Wednesday learns that the pilgrim in question is Joseph Crackstone, and she has a vision that he was the reason that normies and outcasts were separated to begin with. Wednesday sees her ancestor, Goodie Addams, as she's persecuted during what seems like the Salem witch trials. As Wednesday grows closer to her peers, she also grows closer to uncovering the series' central mystery.
By the end of 'Wednesday' Season 1, Wednesday has solved the mysteries and found ways to connect more with others.
By the end of Wednesday, Wednesday isn't such an "outcast" anymore. With Thing by her side throughout the series, she uncovers the truth of the monster. At first, she thinks that Xavier is somehow bringing the monster to life through his drawings, and even asks him to the Rave'N Dance to try to uncover the truth. The monster continues to spare Wednesday, but attacks Wednesday's kind classmate, Eugene (Moosa Mostafa).
Article continues below advertisement
And when Wednesday learns from her Uncle Fester (Fred Armisen) that the monster is actually a Hyde, she learns that there must be someone controlling the monster, so she believes that it must be Dr. Kinbott. But when the monster attacks Dr. Kinbott, Wednesday realizes that she's far off. Meanwhile, her classmates grow more supportive of Wednesday's mission — until Wednesday puts all of them in danger.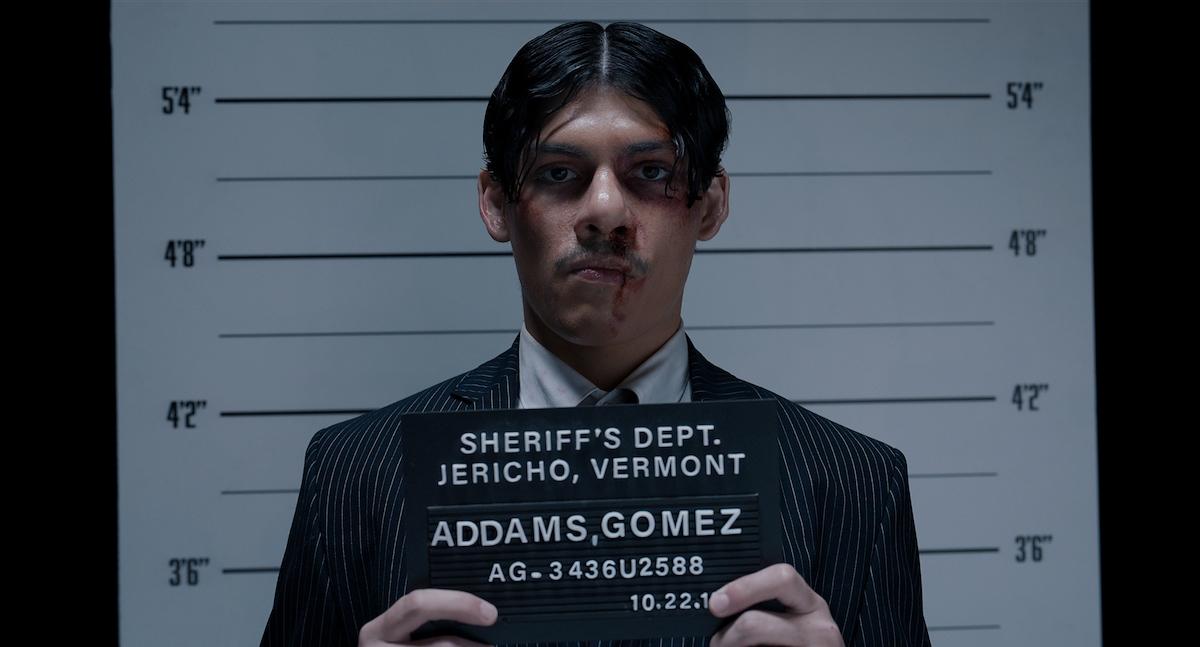 Article continues below advertisement
In uncovering all these secrets, Wednesday's parents also tell her why the Sheriff is suspicious of the Addams family. Back when Gomez and Morticia were at Nevermore, Morticia was stalked by Garrett Gates, who grew unhinged with his obsession with Morticia.
Larissa Weems accidentally saw what happened when this obsession grew into danger. Gomez tried to protect Morticia from Garrett, although Morticia ultimately picked up Garrett's sword, who fell to his death in the Nevermore courtyard after he charged towards Morticia.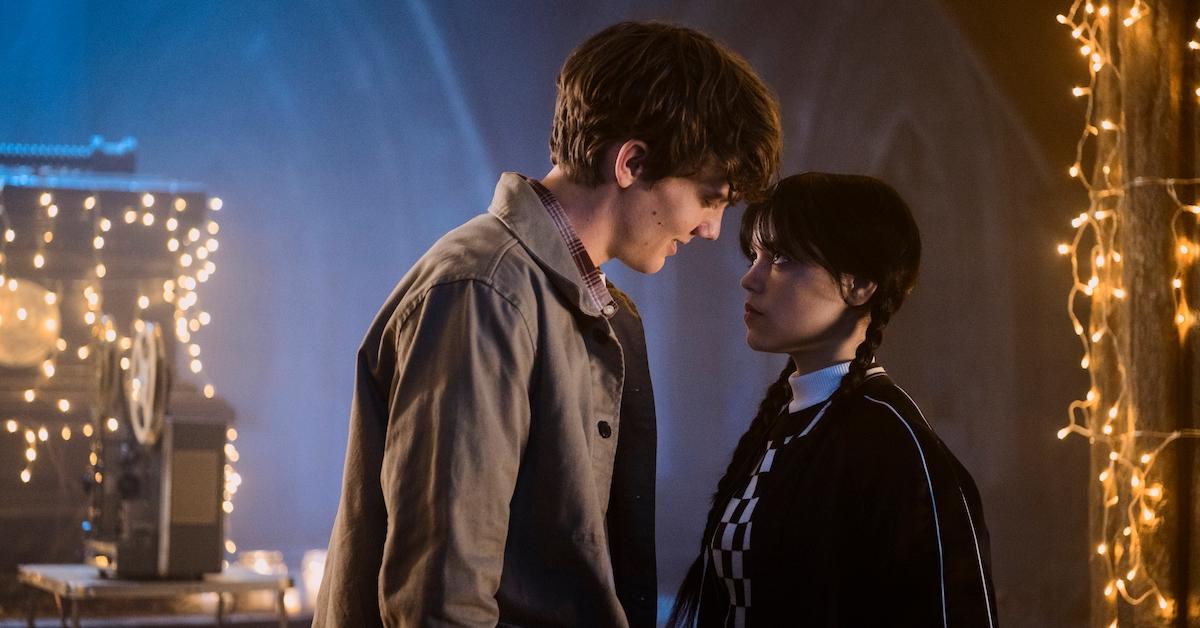 Article continues below advertisement
Eventually through ups and downs, as well as with help from her peers, Wednesday pieces together that Tyler is actually the Hyde and he's being controlled by someone previously thought to be dead, Laurel Gates. Basically, when Tyler and Wednesday kiss, Wednesday has a vision confirming that Tyler is a Hyde. Add in his mother's mysterious past, in which Wednesday learns that his mother's Hyde was unleashed due to her postpartum stress, and Tyler's the clear culprit.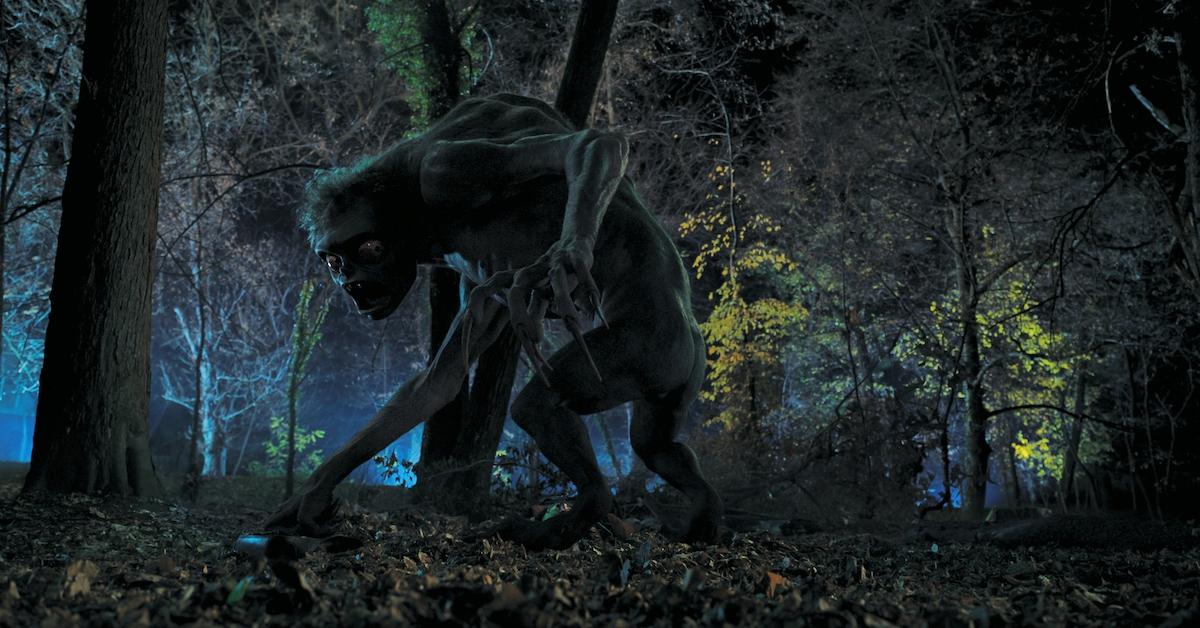 Article continues below advertisement
Laurel saw the opportunity here to avenge her brother's death and carry on her family's legacy as a direct descendent of the Crackstones. So she fakes her death by drowning and disguises herself as the sweet Marilyn Thornhill, using her botanical skills to unleash Tyler's Hyde. Using Wednesday's blood, they are able to unlock the grave of Joseph Crackstone and bring him back to life in order to destroy the outcasts. However, Wednesday harnesses the power of her ancestor to save the school.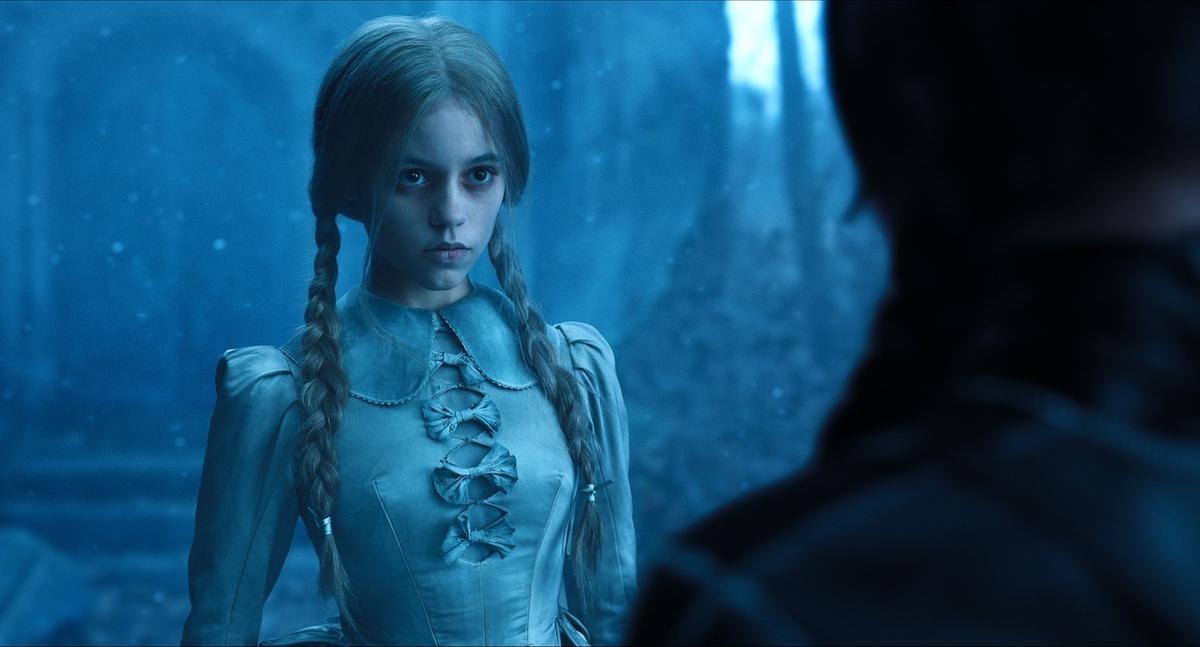 As she does so, Enid finally wolfs out to take down the Hyde, Bianca comes to terms with her siren powers of persuasion, and Wednesday opens up to a relationship with Xavier. Tyler is locked up, leaving Sheriff Galpin heartbroken and alone. And in the process of bringing the villains down, Weems is tragically killed by Laurel Gates. So we're left wondering who the next principal will be, and how Wednesday will uncover the next mystery: an anonymous text from a new stalker.
Wednesday Season 1 is now available to stream on Netflix.