Tish Cyrus Engaged to 'Prison Break' Actor Dominic Purcell — Who Are Her Two Ex-Husbands?
Tish Cyrus, best known for being the mother of Miley Cyrus, is getting married for the third time. Here's what we know about her fiancé.
If you're a fan of Miley Cyrus, you likely know her mother Tish Cyrus (born Leticia Jean Finley). From working as a producer on Hannah Montana to attending industry events, Tish has always been behind the scenes during some of her daughter's biggest projects.
The momager is extremely dedicated to Miley as well as her four other children — Brandi, Trace, Braison, and Noah Cyrus — who she shares with musician and ex-husband Billy Ray Cyrus.
Article continues below advertisement
Officially tying the knot in 1993, Tish and Billy Rae filed for divorce in April 2022.
Their joint statement provided to People via a family representative read, "It is after 30 years, five amazing children, and a lifetime of memories, we have decided to go our separate ways — not with sadness, but with love in our hearts.We have grown up together, raised a family we can be so proud of, and it is now time to create our own paths."
In November 2022, it became apparent that Billy Ray had moved in as he announced his engagement to the Australian singer Firerose. So, did Tish Cyrus ever remarry?
Article continues below advertisement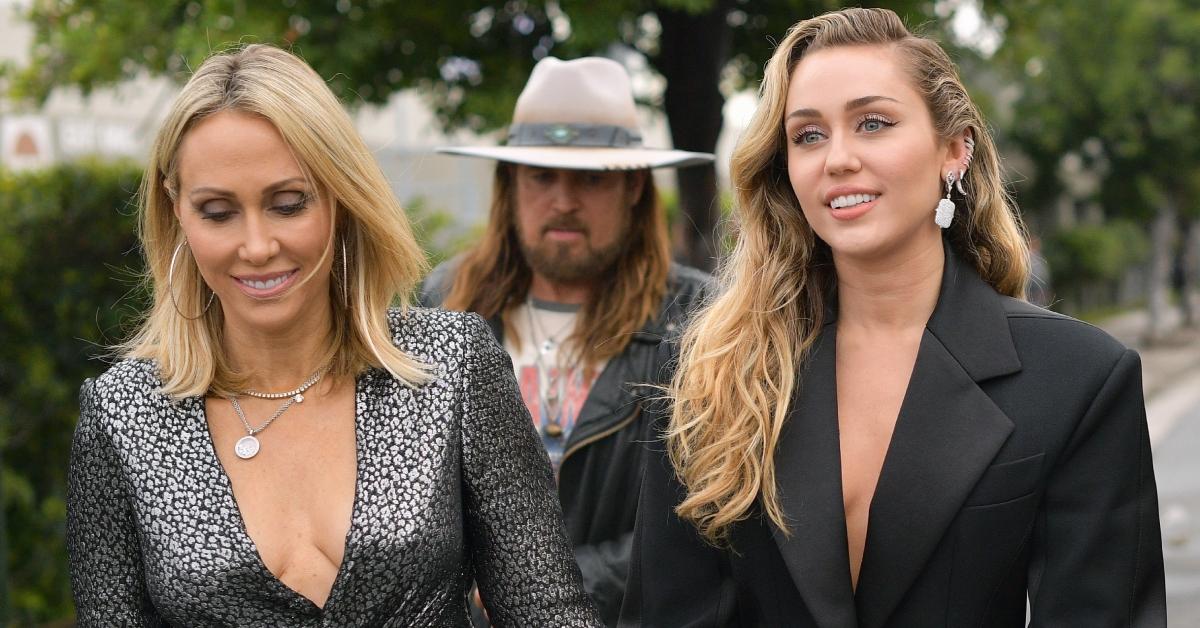 Tish Cyrus is engaged to actor Dominic Purcell.
On April 30, 2023, Tish revealed that she and her actor boyfriend Dominic Purcell had gotten engaged. "A thousand times.... YES," she wrote alongside a photo carousel of her and Dominic on Instagram. In the photos, she is seen wearing an engagement ring.
Article continues below advertisement
Tish and the Prison Break star first confirmed their relationship via Instagram in November 2022 when she shared a photo of them cuddling on her Instagram Story.
It is unknown when they plan to tie the knot.
Article continues below advertisement
Tish Cyrus has been married twice.
As aforementioned, Tish was married to Billy Ray for almost three decades. But what you might not know is that she was also married before that.
While Brandi and Trace (born Neil Timothy Helson) both bear Billy Ray Cyrus's last name, they aren't his biological children. They actually come from Tish's first marriage to drummer Baxter Neal Helson.
Tish, who became pregnant with Brandi at age 19, married Baxter that same year in 1986. They divorced in 1989 after welcoming Trace.
It is unknown exactly what happened, but the exes ended up embroiled in an ugly custody battle over their two children. In the end, Billy Ray ended up adopting Trish's two kids with Baxter so they could all be one big family.
It is unclear if Baxter still sees Brandi and Trace.