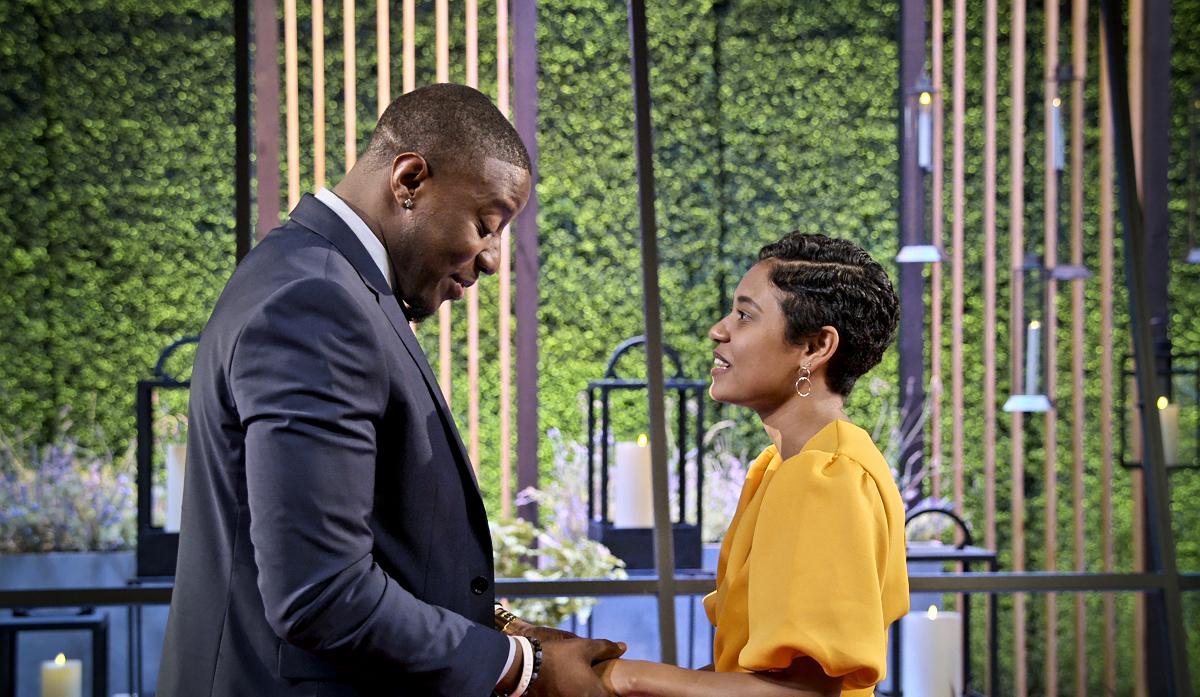 When Do New Episodes of 'Love Is Blind' Season 2 Drop?
We somehow forgot how stressful Love is Blind is. It's not our fault! Season 1 dropped right before the COVID-19 pandemic hit in February 2020, which now feels like a million years ago. Naturally, the stress of everything else completely erased the show from our collective psyches, but now that Season 2 is back, we're back in it as well.
However, only half of the season is currently streaming on Netflix. When do new episodes of Love is Blind come out? Let's head to our pod to break down what we know.
Article continues below advertisement
When do new episodes of 'Love is Blind' come out?
We are blinded by our love for Love is Blind, the show where people meet each other and go on dates without ever setting eyes on the other person. The goal is to walk away engaged to a human you've never met. What is this, the Renaissance? Now that Season 2 has finally dropped, two years after Season 1, we are eager to consume it until there is nothing left. That's how love works, right? The first five episodes are currently available on Netflix, and the next five are on their way.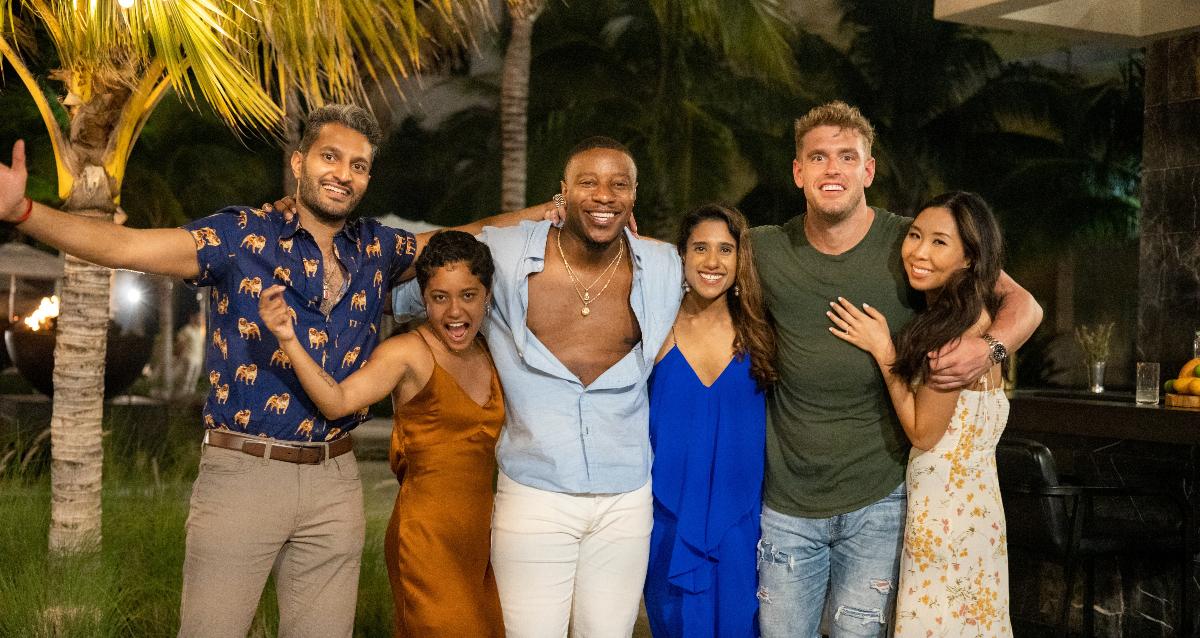 Article continues below advertisement
Episodes 6 through 9 will be out Feb. 18, with the last episode airing on Feb. 25. In a world where binging is king, it's hard to go back to the old days when one had appointment-viewing television to look forward to.
What can we expect from the rest of Season 2?
Heading into Episode 6 of Season 2, the engaged couples have arrived at the apartment they will be sharing while meeting each other's friends and families. We're about two weeks out from the wedding days, and it's very clear some people are not just getting cold feet; they seem to be doubting the union entirely. Based on the teaser for the remaining episodes, some folks are starting to break.
Article continues below advertisement
Nick and Danielle, who already got into it while vacationing in Mexico, are fighting once again. In Cancun, the issue was Danielle's insecurity, which we absolutely feel for, and is something she admits to struggling with. In the teaser, Nick is yelling, "If we're gonna get married in two weeks, I'm not f---ing around." He then goes on to say, "I had things going on yesterday, outside of meeting your family." While walking away, Danielle says, "I can't do this." That doesn't sound good!
Article continues below advertisement
Iyanna and Jarrette are also seen having a heated disagreement. Back in the pods, Jarrette proposed to Mallory first, but she turned him down in favor of Salvadore (more on them in a moment). And while Iyanna and Jarrette are clearly into each other, Jarrette had a fairly intense chat with Mallory in Cancun. That didn't sit well with Iyanna — nor should it! In the teaser, Jarrette tells Iyanna she has his heart and she says, "But I wasn't the only one."
Article continues below advertisement
Salvadore and Mallory, who had a deep connection in the pods but struggled briefly in Cancun, appear to be doing OK. Well, it depends on one's definition of OK. Salvadore is serenading Mallory with his ukulele and the only line we hear is, "My fiancée is hot like Beyoncé." Hey, points for rhyming anything with Beyoncé, and Mallory says it's cute and not at all cringy.
The couple least likely to get married is Shaina and Kyle because Shaina is in love with Shayne, who is engaged to Natalie. An old fashioned love triangle, in this economy? Kyle is in a bit of denial and actually comes across as quite pushy. Shaina asked him if they could sleep in separate rooms while in Mexico and he didn't love that idea, so she left. In an interview, he literally said he could "change her mind," which is every girls' "dream" courtship style.
Article continues below advertisement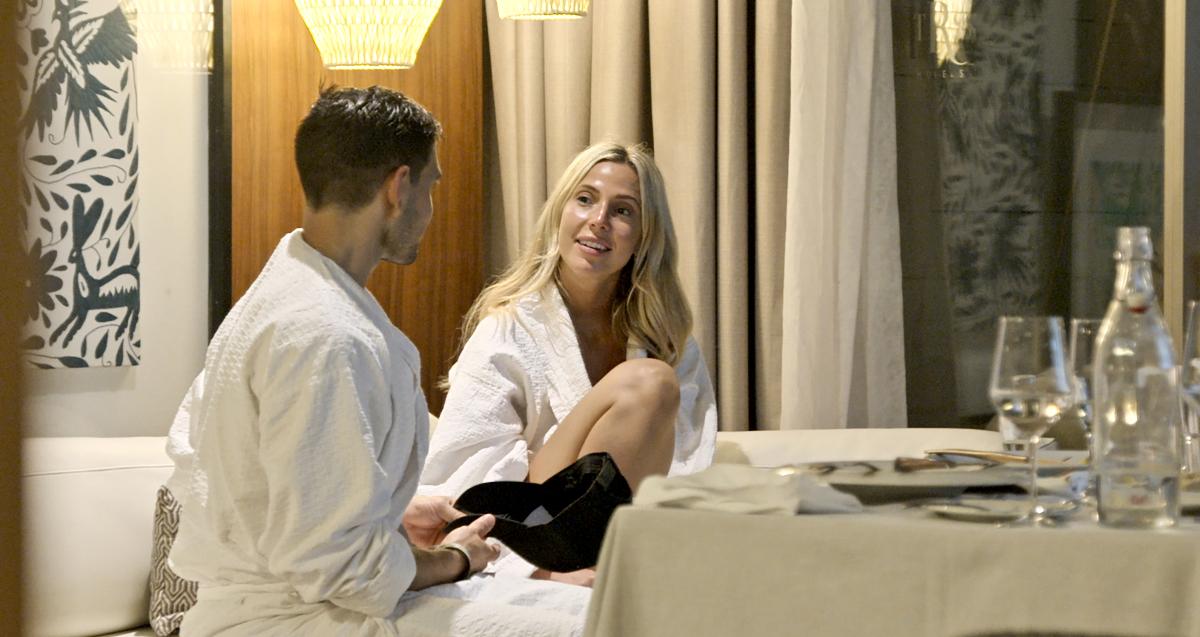 Shake, who started off acting like a real mess in the pods, is engaged to Deepti, who is a treasure. He fell in love with her before they met but is not physically attracted to her, claiming he's going to try anyway, but things don't look good once they are out of Mexico. Deepti seems more sure than Shake, but things are murky at best.
We all know we can't trust a sneak peek promo, but we're pretty sure that at least one couple won't go through with their wedding. Honestly, it's hard to say who because it seems like the folks who hit it off the most in the pods are the ones most likely to fall apart at the altar. Such is life!
Episodes 6–9 of Love is Blind are available to stream Feb. 18. Episode 10 premieres Feb. 25 on Netflix.