When Did the 'Sister Wives' Sit Down for Season 17's "One on One" Interviews?
Reality TV reunions are often tense, but Sister Wives reunions are especially dramatic. In the Season 16 reunion, for example, Christine Brown discussed her split from Kody Brown, announcing the first of the plural family's breakups. And in Season 17's "One on One" specials — the first of which hit TLC on Sunday, Dec. 18 — fans learn more about that divorce as well as Kody's relationship woes with wives Meri and Janelle Brown. So, when was this Sister Wives tell-all filmed?
Article continues below advertisement
It's a good question, considering that first "One on One" episode had Meri revealing that Kody didn't consider the two of them married, while Janelle announced that she has separated from Kody. So there's been a lot of upheaval since the family finished filming Season 17! Here's what we know about the timing of that tell-all…
When was the 'Sister Wives' tell-all filmed?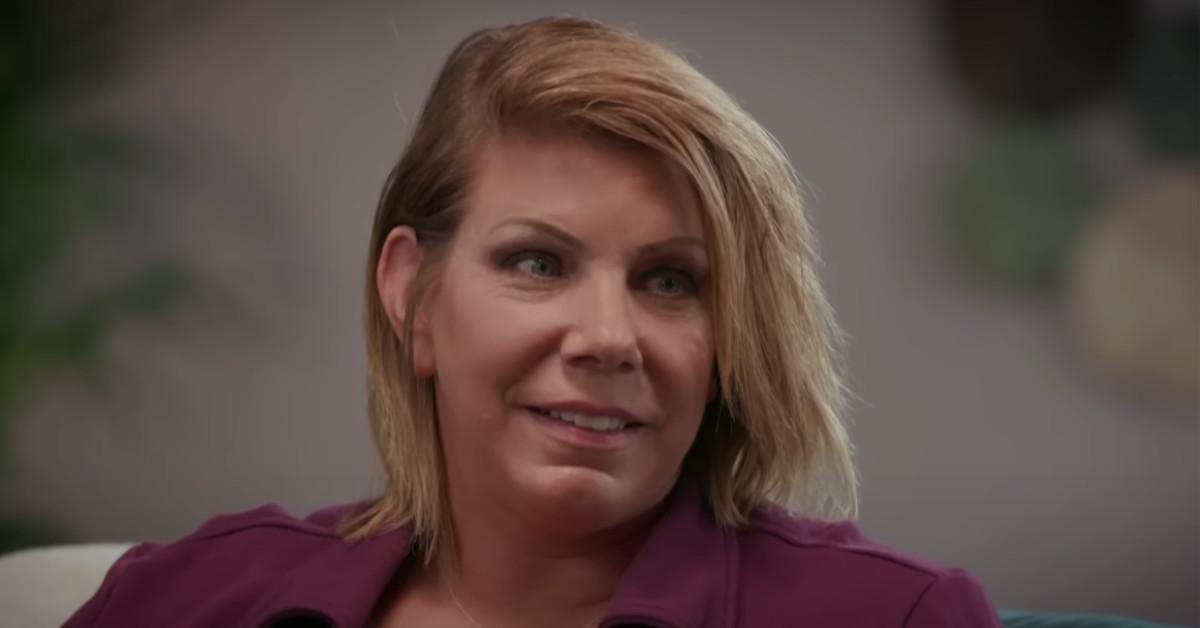 Sister Wives Season 17's "One on One" episodes were filmed in October 2022, from the looks of an Instagram post that Elicia Clegg, mother of 90 Day Fiancé star Deavan Clegg, shared at the time. In the Instagram photo, Elicia flashes a thumbs-up as she poses with Kody, who's wearing the same outfit that he's wearing in the "One on One" episodes.
Article continues below advertisement
"This would make an interesting crossover," Elicia wrote in the caption to the Oct. 12 post.
When an Instagram commenter expressed disbelief that Kody is already "hooking up" with others, Elicia said, "No, it's a joke, just a random, chance meeting. TLC happened to be filming at the hotel [where] I was staying."
Article continues below advertisement
Is 'Sister Wives' returning for Season 18?
The Brown family's breakups do not spell the demise of their reality show, apparently. "It's not the end of Sister Wives. It's not going anywhere," an insider close to the family told OK! recently. "They do have a multi-year contract. So they're going to have to figure out something. The story is not over."
Indeed, it appears Christine has already started filming Sister Wives Season 18. In an Instagram post in November 2022, she wrote, "I'm finally filming in my house in Salt Lake! So excited!"
Article continues below advertisement
Christine also told Entertainment Tonight in October 2022 that she is "absolutely not" leaving Sister Wives.
"As far as the family goes, I am still with half the family. Janelle and her kids, I am still with them. So far as Sister Wives [goes], I'll still be doing things with Janelle quite regularly," she said. "I've made a promise to Kody and everybody else that I will stay in Sister Wives as long as we have the show, just to be fair. It's what our family has been doing for so long."
(It's not like there's any shortage of drama for Season 18. In a recent YouTube video, Christine's daughter Gwendlyn criticized Robyn Brown, the fourth of Kody's wives. "I don't really like her as a person," Gwendlyn said in the headline-making video, per People. "Watching her [on Sister Wives] makes me like her less, for sure.")
For the record, Christine would be down for her own Sister Wives spinoff, however. "That would be fun!" she told ET. "Dude, I'm totally open. No idea what it looks like, but absolutely. That'd be just fun as heck."