What Is the Oppenheim Group Wine Seen on 'Selling Sunset', and Is It for Sale?
'Selling Sunset' star Jason Oppenheim created a wine under the brokerage's name. What is the Oppenheim Group wine and is it available for purchase?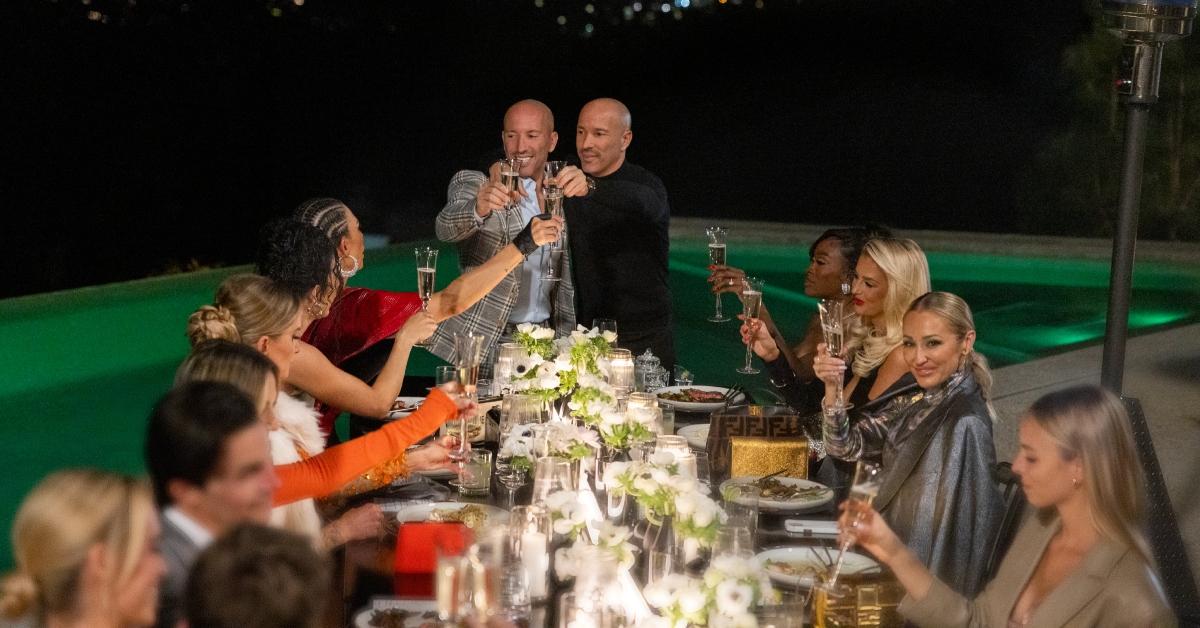 The Gist:
Jason Oppenheim created a wine exclusively for the Oppenheim Group brokerage in 2017.
The wine has been featured on several seasons of Selling Sunset as it's been seen served at open houses and work events.
According to some of the agents who have tried it, the wine isn't very good.
Article continues below advertisement
If you watch Selling Sunset, you've likely heard about Oppenheim Group wine. The wine was heavily featured in the first few seasons of the Netflix hit reality series and continues to make appearances every now and then.
In fact, in Season 7 it even got a shout-out as stars Chrishell Stause and Bre Tiesi decided that if they were in a situation that they needed out of, "Oppenheim wine" would be their code word to signal one another that they were in distress — like when Cassandra Repstad came into the picture and Bre needed to remove herself.
That said, let's dive more into this Oppenheim Group wine. Given the popularity of the show, we can't help but wonder if it's available for purchase. Also, what does it taste like?
Article continues below advertisement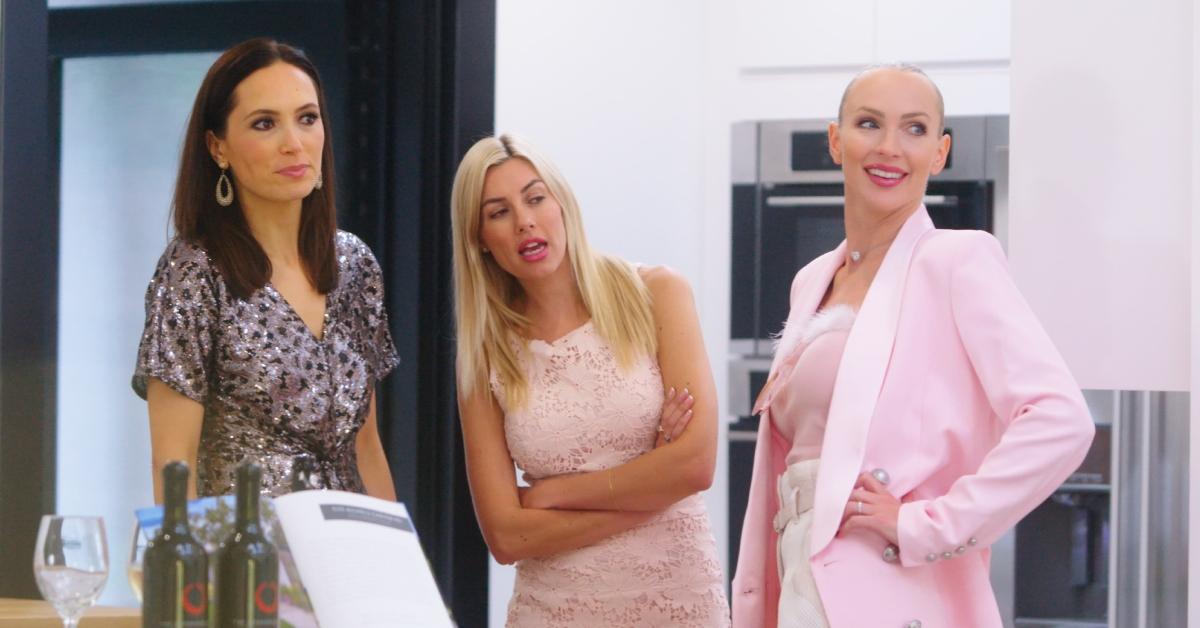 Why does the Oppenheim Group have wine?
What does wine have to do with luxury real estate? Apparently a lot. In the past few years, it has become popular for real estate agents to market properties that offer curated wine collections in wine cellars, in order to make the listings more appealing to potential buyers. This may involve the agent filling the home with the wine themselves or tapping an expert to do it for them.
Article continues below advertisement
That said, Jason Oppenheim decided to start his own wine label, O, from a Paso Robles winery in 2017.
As he told The Hollywood Reporter the following year, "The majority of my listings have cellars or wine rooms, so I thought, why not make a few thousand bottles for my own company? The buyer likes getting a cellar full of wine. We love it because it markets our brokerage and later even buyers' friends see it. It's a win-win for everybody."
And the rest is history.
Article continues below advertisement
What does the Oppenheim Group wine taste like?
At the beginning of the series, the wine was more prominent in the series as the agents were seen drinking it at every group or work event. Some of the stars of Selling Sunset even spoke to ET about it in 2020, but they didn't give the most flattering reviews.
"Jason and Brett didn't taste it before they ordered," agent Mary Fitzgerald, told the outlet. She added: "When they got it — I was even a little bit tipsy — and I tried to have a couple of drinks and I was like, 'oh wow, that's sad. I can't do it.'"
Article continues below advertisement
Selling Sunset alum Maya Vander called it s---ty, while fellow alum Christine Quinn called it "crap" and "gross."
Agent Amanza Smith told further the outlet that the wine "doesn't bother her at all" and suggested that Jason should just send all of it to her house.
Can you buy the Oppenheim Group wine?
Unfortunately, the Oppenheim Group wine is not available for sale anywhere. It was created to be an exclusive blend for clients, buyers, and those who work at the brokerage. That said, it's going to be pretty hard to sample a glass of it. However, if you ever stop by an open house put on by the brokerage or get invited to some sort of event hosted by the Oppenheim brothers, you may just be lucky enough to try it.
Seasons 1 through 7 of Selling Sunset are now streaming on Netflix.