Santa Slays in Christmas Thriller 'Violent Night' — Is It Streaming Anywhere?
David Harbour as a rugged Santa Claus? Yes, please! Where is "coal-dark" Christmas thriller 'Violent Night' available to stream?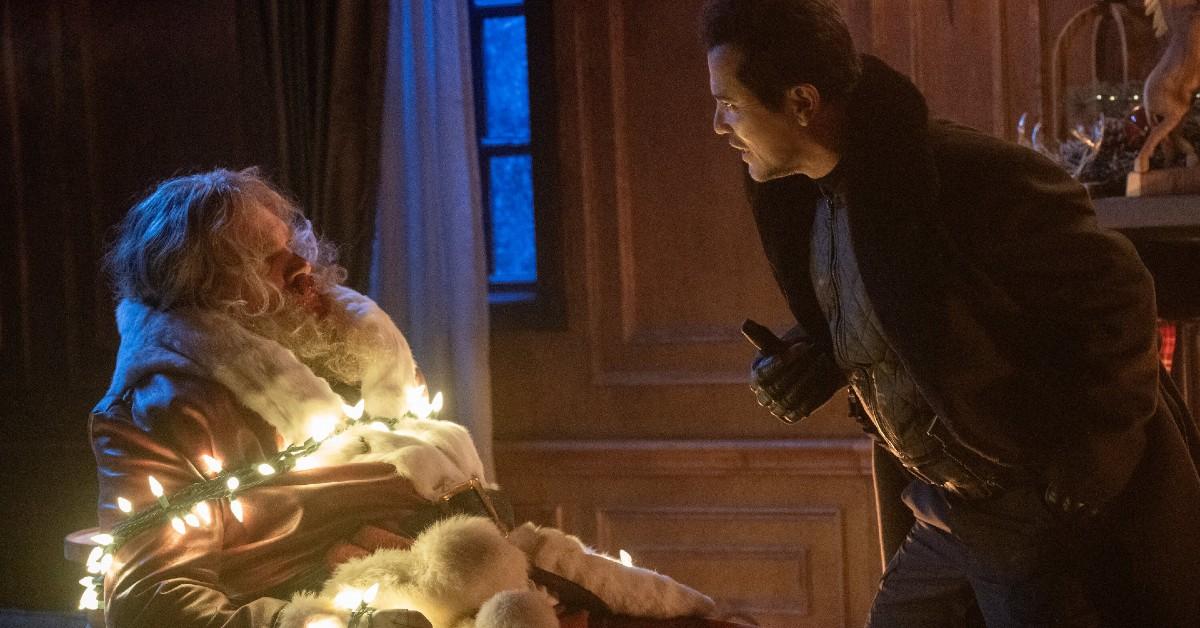 For those of you who had the hots for David Harbour as Stranger Things's cynical, protective, teddy bear–like Chief Jim Hopper, buckle up — the Emmy nominee plays the hottest Santa there ever was in Norwegian director Tommy Wirkola's film Violent Night. Not only is he a sexy Saint Nick, but he's a fairly savage one.
Article continues below advertisement
The comedic thriller follows a deadpan, beer-drinking Santa as he makes his dutiful rounds on the night before Christmas. Simultaneously, a group of mercenaries storms a wealthy family compound, making all of its inhabitants frightened hostages. Little do they know, Santa Claus is in the building.
If cheesy Hallmark movies aren't your thing, Violent Night is the perfect alternative holiday flick to cozy up and watch while drinking a Baileys-spiked glass of egg nog. Is the bloody flick streaming anywhere?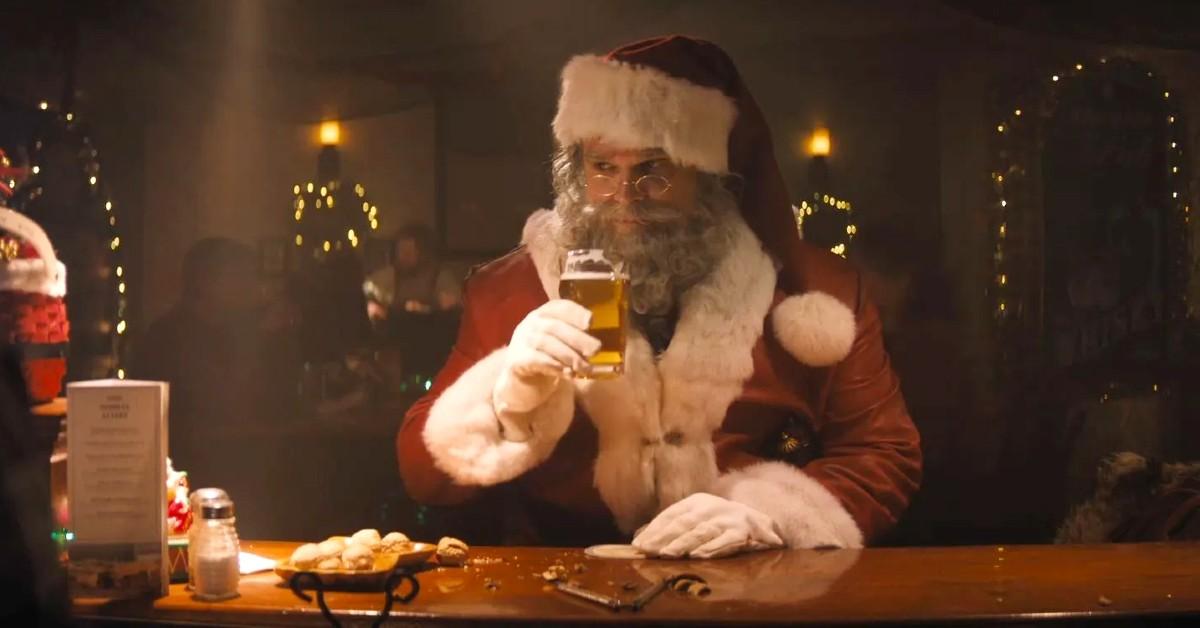 Article continues below advertisement
Where is 'Violent Night' available to stream?
Fans who don't want to head to theaters are in luck, as Violent Night just received a surprise video-on-demand release to all services. The film can be rented for $19.99 or purchased for $24.99 at home today.
If you're looking to buy tickets to see the film in theaters, it premiered in the U.S. on Dec. 2, 2022. The official Violent Night website features ticket-buying options via Fandango, Movietickets.com, and local theater sites. Just go to "Get Tickets" to start the process.
It's more than likely that Violent Night will eventually head to Peacock as well, which is owned by NBCUniversal. Variety reported in December 2021 that Universal movies will hit Peacock "as early as 45 days after debuting on the big screen."
Article continues below advertisement
As mentioned by Decider, Nicholas Stoller's queer romcom Bros came to the streamer on Dec. 2, 2022, about two months after its theatrical release, and Jordan Peele's horror flick Nope arrived over three months after its theatrical release. So, it's not totally clear when Violent Night will be available.
Currently boasting a Rotten Tomatoes score of 73 percent and an 88 percent audience score, Violent Night also stars Emmy winner John Leguizamo (The Menu), Alex Hassell (The Isle), Alexis Louder (Copshop), Cam Gigandet (Twilight), and Beverly D'Angelo (National Lampoon's Vacation), among others.
If you can't wait for a hopeful Peacock release, sharpen your candy canes, grab your tree-topper throwing stars (not literally, folks), and check out Violent Night in theaters or on VOD.