Let's Cut to the Chase — Who Dies in the Latest Marvel Flick 'Thor: Love and Thunder'?
Taika Waititi's 'Thor: Love and Thunder' is finally here, and MCU stans are just as nervous as they are excited to watch the film. Here's who dies in 'Thor 4.'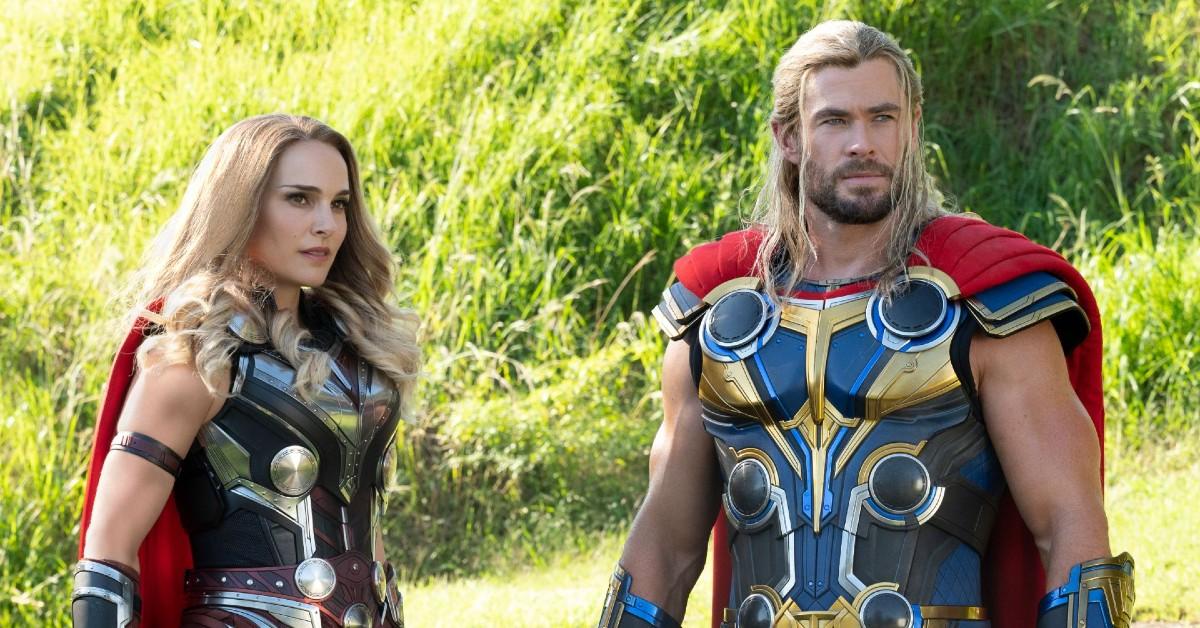 Spoiler alert: This article contains spoilers for Thor: Love and Thunder.
Whether you're a diehard Marvel stan, a Taika Waititi stan, or are simply just curious about the incessant hype, you may have seen Marvel Studios' Thor: Love and Thunder, which flew into U.S. theaters on July 8, 2022. Taika Waititi's film gives viewers a peek into Thor's (Chris Hemsworth) somewhat-painful love life.
Article continues below advertisement
The film synopsis reads as follows: "Thor embarks on a journey unlike anything he's ever faced — a quest for inner peace. However, his retirement gets interrupted by Gorr the God Butcher, a galactic killer who seeks the extinction of the gods." We're all on a quest for inner peace; join the club, Thor. But perhaps the best part of the movie is the fact that Oscar winner Natalie Portman (Black Swan) returns as Thor's ex-girlfriend who becomes Thor herself.
Tessa Thompson reprises her role as Valkyrie and Christian Bale stars as the villainous Gorr the God Butcher. Given the amount of Hollywood icons in Thor: Love and Thunder, there's not a chance they're all surviving the movie's runtime. Let's reveal the deaths in the newest Marvel Thor movie.
Article continues below advertisement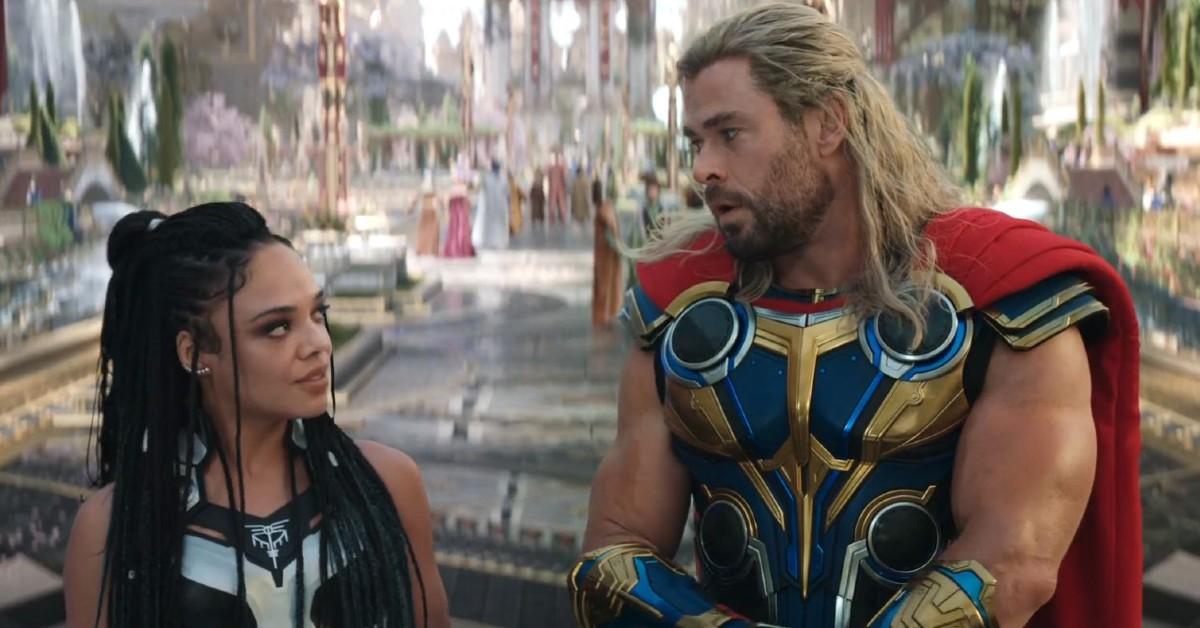 Who dies in 'Thor: Love and Thunder'?
Let's get cracking. There are a few big ones, and some fakeout ones. We'll take it easy and start with the fakeout deaths, as it's becoming a trend in the MCU. Collider's Aidan Kelley detailed how faux deaths can become tiresome.
"Moon Knight's whole shtick is dying and coming back to life and Loki has died so many times to the point where it's become a running gag. However, when this happens too frequently, it becomes so incredibly difficult to care about these characters and their conflict."
Article continues below advertisement
Well, there are a solid five fake deaths in Thor: Love and Thunder. Lady Sif (Jaimie Alexander), Zeus (Russell Crowe), Korg (Taika Waititi), Valkyrie (Tessa Thompson), and Love (India Rose Hemsworth) all almost die, but each of them live to see another day. With those out of the way, here are the real deaths.
Gorr the God Butcher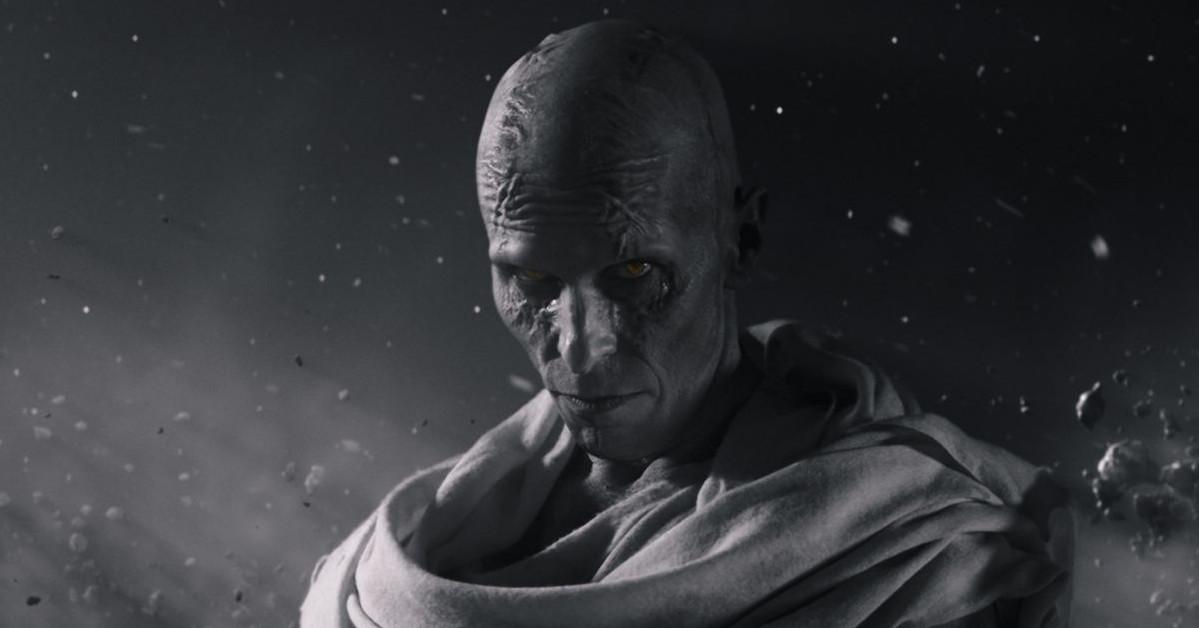 It depends who you are as a person and who you tend to root for, but perhaps one of the most upsetting deaths in Thor: Love and Thunder is Christian Bale's Gorr the God Butcher — who proves to be a nuanced, sympathetic villain. It's a missed opportunity to keep a strong antihero and Oscar winner Christian Bale in the MCU.
Article continues below advertisement
After slaying many gods (cut him some slack, his daughter just sort of died in front of him), Jane Foster successfully destroys Gorr's almighty weapon, the Necrosword, which turns Gorr back into his mortal form. But because the Necrosword increasingly weakens his mortal self, Gorr dies — but not before he's able to make a wish at the Altar of Eternity. He wishes for his daughter, Love, to be brought back to life, reuniting with her moments before he fades away.
Dr. Jane Foster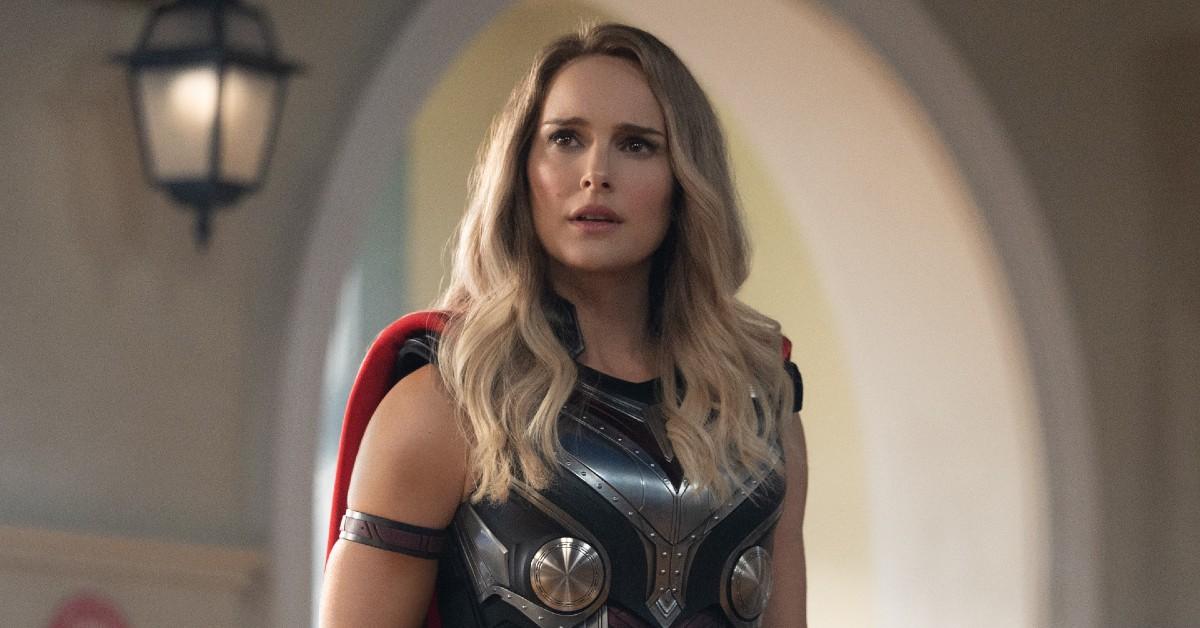 Thanks to the power of Mjolnir, Jane returns as Mighty Thor. Unfortunately, it still doesn't solve her very real human affliction. See, Jane suffers from terminal Stage 4 cancer, which is one of the realest and most heart-wrenching things about the film. Even transforming into the Mighty Thor doesn't cure her.
Article continues below advertisement
Similarly to Gorr, Mjolnir grants Jane immense power, but it weakens her mortal self. She uses it to help save Thor and destroy Gorr's Necrosword, but that comes with a cost. Her heroic nature becomes the death of Jane, and she dies in Thor's arms.
Luckily, the film's post-credits scene offers some hope. While she does die, viewers see her being welcomed into Valhalla — aka the honorable Viking afterlife — by Heimdall (Idris Elba). Heimdall died in Avengers: Infinity War, but is revealed to be living a peaceful afterlife. Though both Jane and Heimdall are dead, that doesn't mean they can't appear in another Thor film by way of Valhalla.
Thor: Love and Thunder is now in theaters.