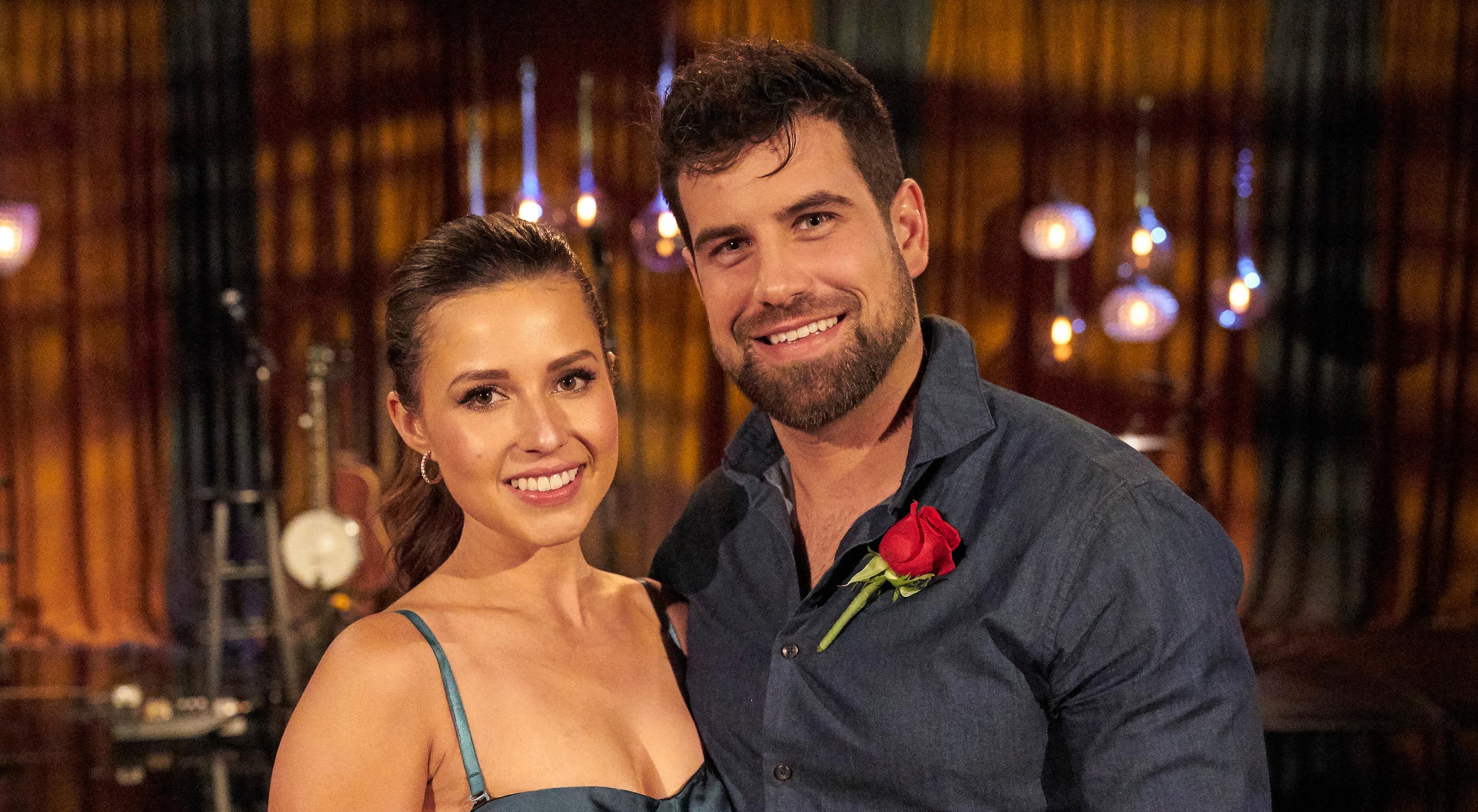 Blake from 'The Bachelorette' Hilariously Looks Like These Familiar Faces
One of the best parts of watching The Bachelorette is getting to participate in Bachelor fandom. And many of us know Bachelor Nation is both brutal and hilarious, so when Blake Moynes reappears on our screens in Katie's season, the memes are back.
Article continues below advertisement
Yes, Bachelor Nation thinks that Blake from The Bachelorette bears some striking resemblances to a few very memorable movie characters. While many men would love to look like movie stars, Blake's comparisons aren't exactly favorable. But they are definitely hilarious.
Article continues below advertisement
A lot of people think Blake from 'The Bachelorette' looks like a couple animated characters who aren't even humans.
Look, we all love Sully in Monsters, Inc. and for some reason, we do see the resemblance to Blake! Although Blake is a very handsome man, he still somehow looks like the big blue Pixar monster with a heart of gold.
Does Blake look like a monster? Not at all. But does he look like Sully? Maybe it's in the smile or the strong brow, but we definitely see the resemblance.
Another popular doppelganger for Blake is Makunga the Lion from Madagascar: Escape 2 Africa, who is actually the villain of the Madagascar sequel.
Some fans are skeptical of Blake's return, but he doesn't seem to be toeing the line of villainy (yet). So while he may share a similar jawline and hair color to Makunga the Lion, we hope he doesn't share much else.
Article continues below advertisement
However, one Twitter user astutely pointed out that Blake is actually a mashup of John Travolta's top half of his face and Makunga the Lion's bottom half. To be honest, that's not a bad comparison — we get major young John Travolta vibes from the new Bachelorette frontrunner.
Blake from 'The Bachelorette' also looks like some human animated characters according to fans.
To be fair, Blake isn't just a cartoon animal to us. He's also a cartoon human! Some users astutely pointed out that Blake resembles human Shrek. Human Shrek comes into the Shrek universe in Shrek 2 when a spell brings out his human form. And honestly, human Shrek turns out to be very good looking. So Blake can't be too upset about that comparison.
Article continues below advertisement
On the other hand, some fans have compared Blake to Yukon Cornelius from the 1964 Rudolph the Red-Nosed Reindeer. Maybe it's a vibe thing because we really don't see it — Yukon's red hair and goofy mustache make him nothing like Blake Moynes. But whatever floats fans' boats!
Blake also looks like a previous 'Bachelor' franchise contestant and a Marvel villain.
Blake shares some similarities to a contestant from The Bachelor: Listen to Your Heart. Many Bachelor Nation fans didn't even watch this Bachelor iteration but someone caught the resemblance. To some people, Blake looks like Sheridan if he was tanner and cut his hair. We definitely see it, but we doubt Blake can sing as well as he can.
On the flip side, a new Blake look-alike is Thanos, the ultimate Marvel villain (so far). It's definitely due to their shared strong jaw. And although Blake probably doesn't want to conquer the universe and eliminate half of the population, Thanos turned out to be capable of love in the end, so maybe Blake will do the same.
Watch new episodes of The Bachelorette every Monday at 10 p.m. EST on ABC.