Jack Duquesne Is a Shady Man With Exceptional Swordsman Skills in 'Hawkeye'
The MCU miniseries 'Hawkeye' marked the live-action debut of Jack Duquesne, a shady man whom we don't trust. Who is he, and is he a bad guy?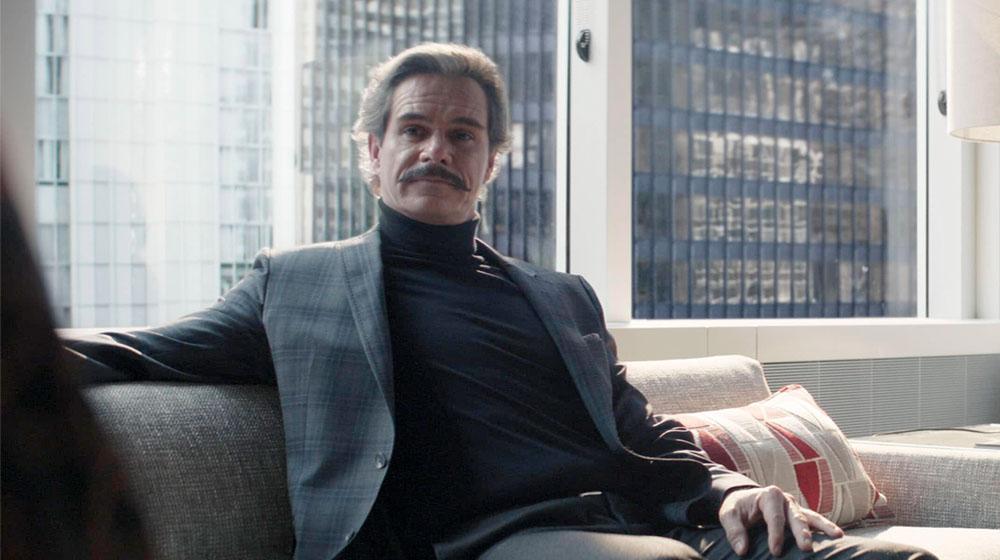 The MCU is introducing several favorite superheroes from the comics in Phase Four projects, and many of them are arriving in the holiday-themed miniseries Hawkeye. Viewers have already encountered series lead Kate Bishop, Maya Lopez, and Lucky the Pizza Dog.
Article continues below advertisement
However, the Disney Plus original series also marks the live-action debut of some not-so-liked characters, including Jack Duquesne (Tony Dalton). Since his first appearance on-screen in Episode 1, fans knew he wasn't to be trusted — but why? Let's dive into his character arc, both on the show and in the comic books.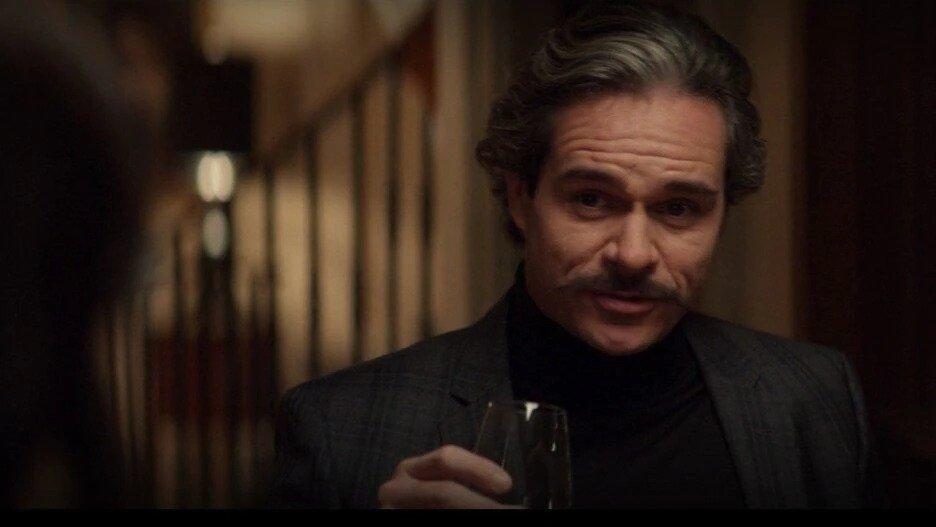 Article continues below advertisement
Who is Jack Duquesne in 'Hawkeye'?
We first catch a glimpse into Jack's world in Episode 1, titled "Never Meet Your Heroes." After Kate takes out her college clock tower with her impressive archery skills, she returns home to her mother's penthouse and notices the place is now full of elegant swords (hint!).
Then, at a charity auction, Kate discovers that her mother and Jack are getting married after a short time together. Later on, Kate learns that Jack is friendly with a few shady individuals and is currently dealing with financial issues that he will fix soon enough.
Article continues below advertisement
Oh, we can't forget — Jack loves attending black market auctions, where fellow corrupt people bid on superhero items that are acquired illegally, including Ronin's retractable sword and costume seen in Avengers: Endgame.
Article continues below advertisement
Jack really wants the sword for himself because, if you couldn't tell, he's obsessed with blades. Even though he loses to his uncle, Armand III, in a bidding war, he finds a way to take the weapon. After the Tracksuit Mafia attack the auction, chaos ensues long enough for Jack to steal the sword and flee without anyone seeing.
The next time we see Jack, we learn that he's proficient in fencing. He defeats Kate in a light duel after she calls him out for lying. Oh, we can't forget that Jack also gives Kate a butterscotch candy, the same one's in his now-dead uncle's house — foreshadowing much?
So, now we know who Jack is in Hawkeye, but what about in the Marvel comics books? How does he fit into Hawkeye's story? Let's find out!
Article continues below advertisement
Meet Jacques Duquesne, the Swordsman.
In Marvel comics, Jacques Duquesne is the villain known as Swordsman. He makes his first appearance in The Avengers #19, and readers immediately mark him as the criminal counterpart to Hawkeye. Above all, Swordsman is also Hawkeye's former mentor (but don't anticipate this relationship forming in the series).
Article continues below advertisement
The two meet when Clint is a teenager, and Jacques takes it upon himself to train Clint in the skills he often uses as Hawkeye, such as combat and blade fighting. Jacques has severe drinking and gambling problems, and when Clint catches him stealing, Jacques attempts to kill his mentee before fleeing and becoming the supervillain we all know today.
As his character develops in the comics, Swordsman crosses the line between villain and anti-hero several times. So, what does that mean for his portrayal in Hawkeye?
Article continues below advertisement
Is Jack Duquesne/Swordsman the main villain in 'Hawkeye'?
There are too many clues and scenarios that lead us to believe Jack is not a good guy — it's too obvious. As a result, this makes us think he's a red herring for a bigger reveal (ahem, Kingpin).
Article continues below advertisement
Episode 3 of Hawkeye teases fans with the possible arrival of Wilson Fisk, aka Kingpin, so we highly doubt Jack is the big bad in Hawkeye. He may serve as a secondary antagonist to Kate and Clint, but we believe Kingpin is the main villain of the series.
Now, this is a bit of a reach, but we need to say it: For all we know, Jack could be working with Kingpin and the Tracksuit Mafia. Did he send the gang in to attack the black market auction? If so, did Jack do that because he knew he couldn't afford Ronin's retractable sword? Because it's a little fishy that he secures the blade without so much as a scratch.
Watch Hawkeye on Disney Plus now.