A New "Queen" Is Joining the Ranks of the MCU in 'Secret Invasion'
Who is Sonya Falsworth in 'Secret Invasion'? Olivia Colman portrays the MCU's newest character opposite Samuel L. Jackson in the Disney Plus series.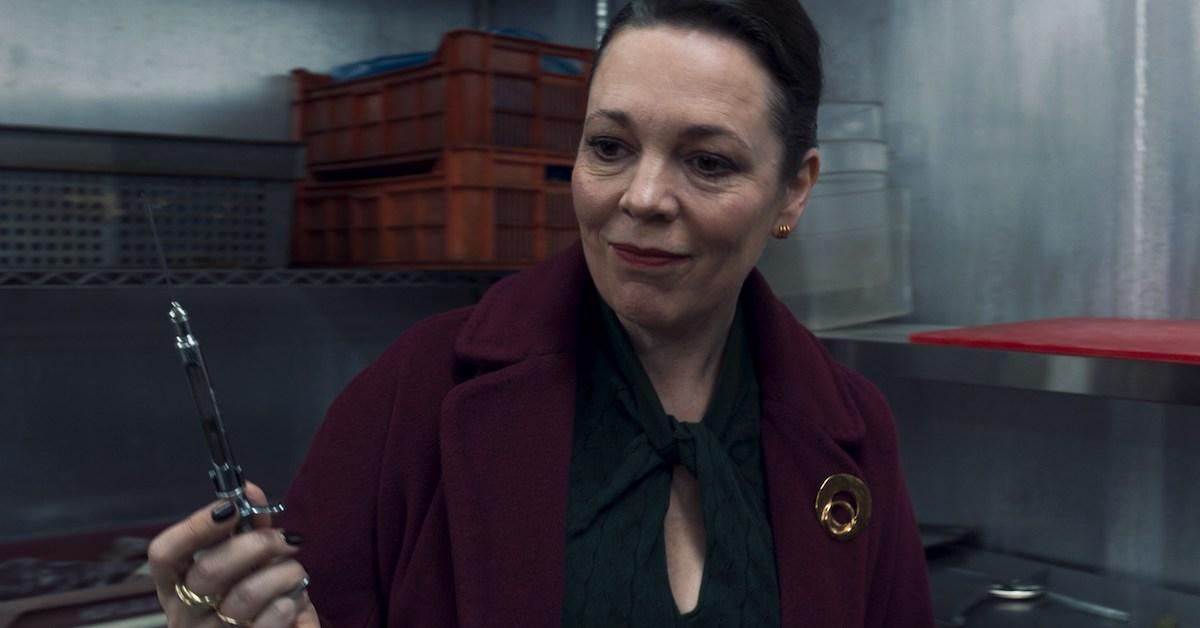 Spoiler alert: This article contains minor spoilers for Secret Invasion Episode 1.
We're back in the thick of the MCU and we are not complaining. Nick Fury (Samuel L. Jackson) returns from his very long vacation in the midst of a Skrull rebellion in Secret Invasion. While in Moscow, Fury is captured and thrown into the back of a van by none other than Sonya Falsworth, portrayed by Oscar-winning actor Olivia Colman.
Article continues below advertisement
Olivia is the latest award-winning actor to join the MCU and debut in one of the Disney Plus series after Emmy winners Tatiana Maslany in She-Hulk and Julia Louis-Dreyfus in The Falcon and the Winter Soldier. But unlike several of the MCU's characters, Sonya never existed in the Marvel comics. So who is she and what is her inspiration?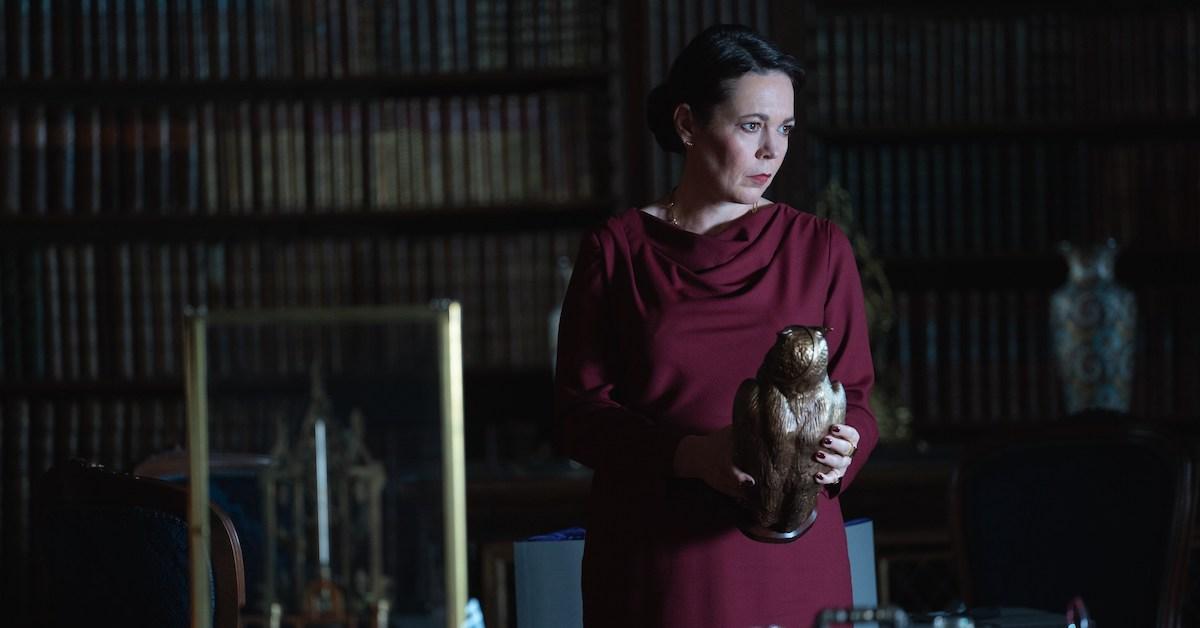 Article continues below advertisement
'Secret Invasion' agent Sonya Falsworth is likely derived from the Marvel comics' Falsworth family.
When Fury and Falsworth come face-to-face, they greet each other like old (but suspicious) friends. He tells her, "It is so nice to see you, you look amazing," to which she responds by asking if he "feels responsible" for the Skrull's uprising. "I mean this as a friend, Fury," she says. "Go back to your space station, you're in no shape for this fight that lies before us."
Secret Invasion sets Agent Falsworth up as Nick's friendly adversary and equal — someone who wants the same thing he does, but perhaps through different means. But she's not quite a villain, despite her more aggressive demeanor. Like Fury, she's one of Britain's highest-ranking security agents. She works for the MI6 and is essentially Nick's British counterpart.
Article continues below advertisement
This is fitting because the comic book family she could descend from produced the British counterpart for another MCU hero: Captain America. Yes, the Falsworth family is responsible for Union Jack. In Captain America: The First Avenger, Steve works with the Howling Commandos against HYDRA, one of whom is British soldier James Montgomery Falsworth.
Article continues below advertisement
But in the comic books, James Falsworth was the first person to take up the mantle of the Union Jack, a superhero who fought during WWI and WWII. When James died, his son, Brian, took up the Union Jack mantle, while James's daughter, Jackie, became Spitfire. As Spitfire, Jackie joins the fictional MI-13 to fight against the Skrull invasion.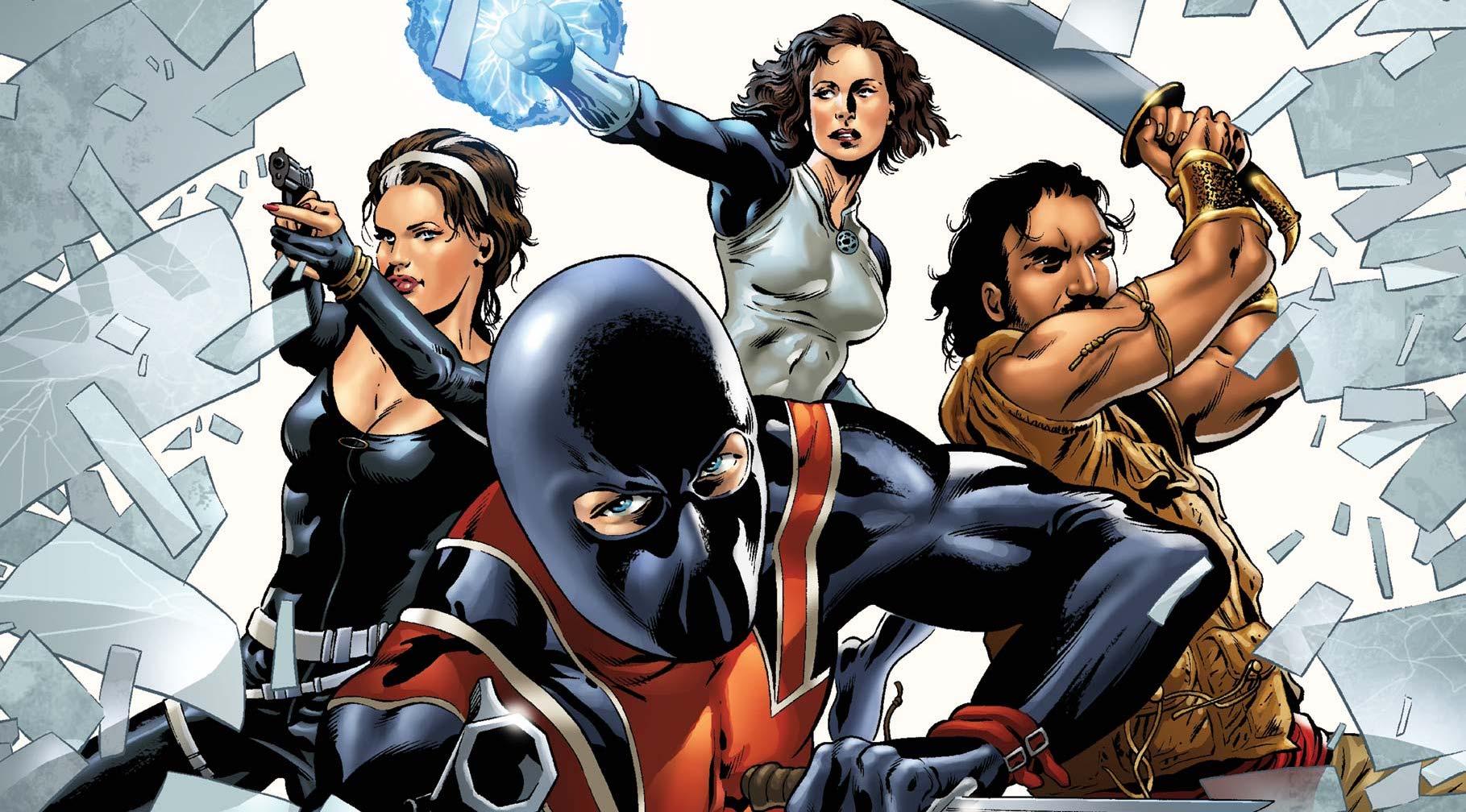 Article continues below advertisement
This is all too eerily similar to Sonya's role in the MCU to just be a coincidence. Perhaps Sonya is a direct descendant of the original Union Jack—she could take up either the Union Jack or Spitfire mantle for the MCU.
Olivia Colman, who portrays Sonya Falsworth, is an Oscar-winning actor.
While Secret Invasion may be Olivia Colman's first turn in the MCU, she's had more than enough on-screen experience to be familiar. Many know her from her 2018 Oscar win for Best Actress in The Favourite as Anne, Queen of Great Britain. She also won an Emmy for her portrayal of Queen Elizabeth II in Netflix's The Crown.
Article continues below advertisement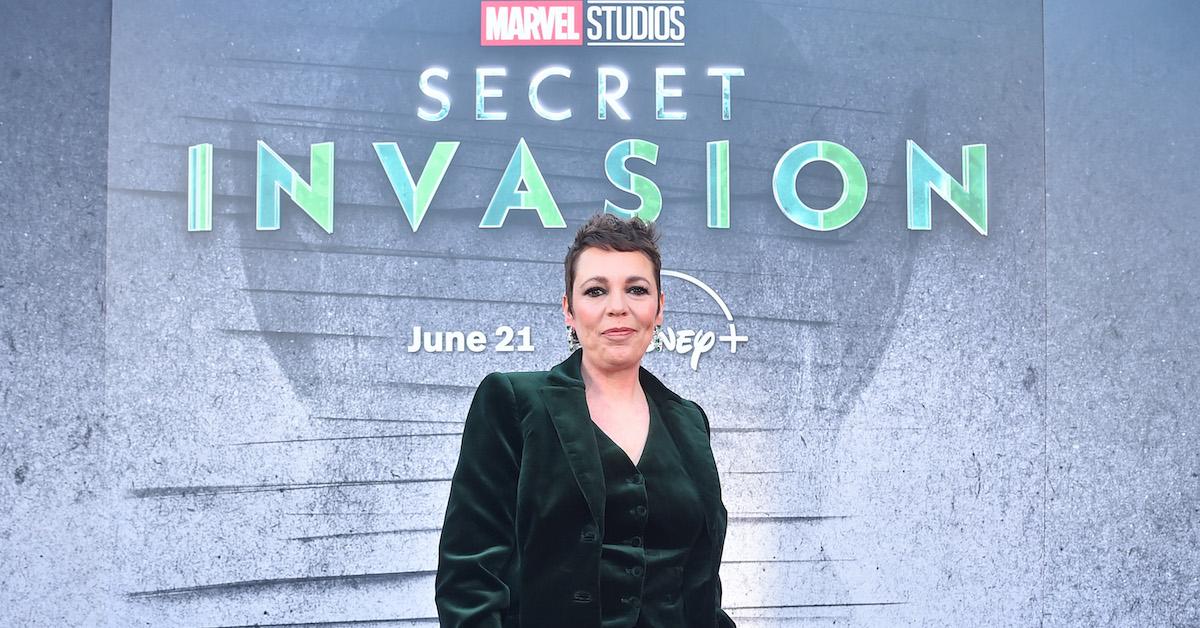 We're eager to see how Olivia transforms into Sonya throughout Secret Invasion. After all, she is "the queen" of acting!
New episodes of Secret Invasion drop every Wednesday on Disney Plus.