Denise Richards Was "Caught off Guard" by Her 'RHOBH' Castmates Before She Left
Why did Denise Richards stop filming 'RHOBH'? Rumors circulated in 2020 that she had an affair with fellow Bravo star Brandi Glanville.
Article continues below advertisement
In between the additions to her home life, Denise faced multiple feuds with her RHOBH cast members. By the time Denise left the series, she had feuded with nearly every co-star, and one rumor reportedly led to her leaving the show full-time.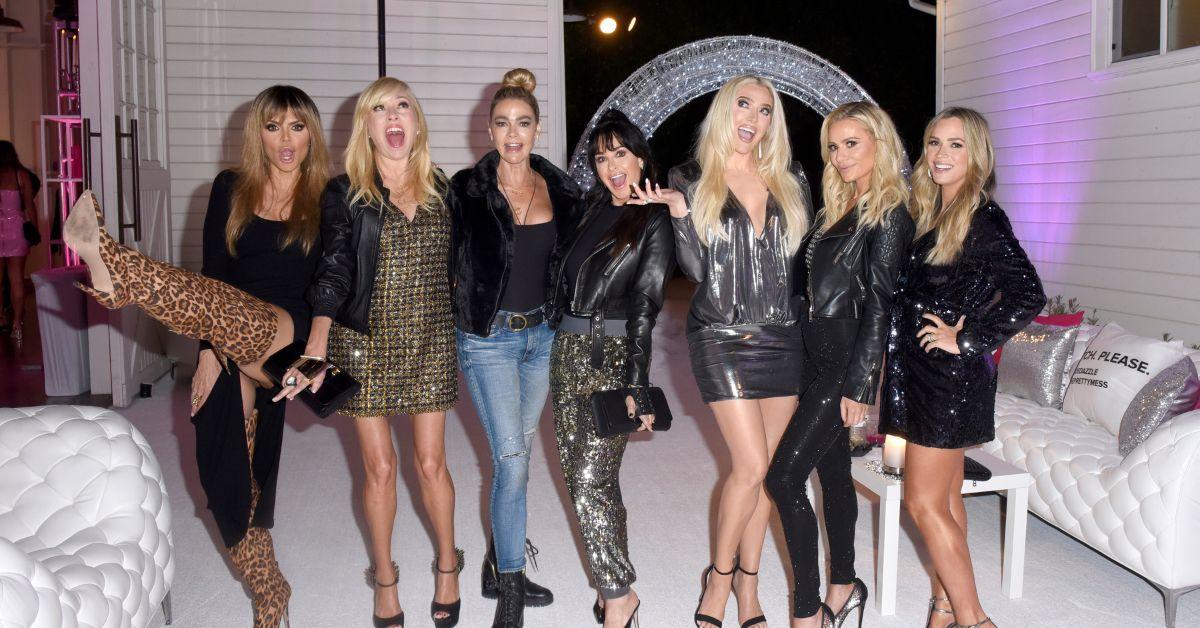 Article continues below advertisement
So, why did Denise Richards stop filming 'RHOBH'?
Denise left RHOBH after the show returned for Season 10 in April 2020. In the season premiere, the girls take a trip to New York Fashion Week with zero drama. But the tides quickly turn (per usual), and all hell breaks loose. "We were all so happy that day," cast member Kyle Richards says. "It's actually hard to even imagine how terrible things would soon become."
​​​​A black screen with white text appears, stating: "In December, Denise [Richards] stopped shooting with the group." Suddenly, the episode cuts to Denise and Kyle having a stand-off over dinner. "I've been honest," the former model says. "I'm done."
Article continues below advertisement
Before the premiere, Lisa Rinna teased to the cameras that Denise was not being 100 percent honest. In January 2020, rumors circulated that Denise and former RHOBH cast member Brandi Glanville were having an affair. In the Season 10 trailer, Brandi says on-camera that Denise isn't "who she pretends to be," and fans soon discovered what she meant.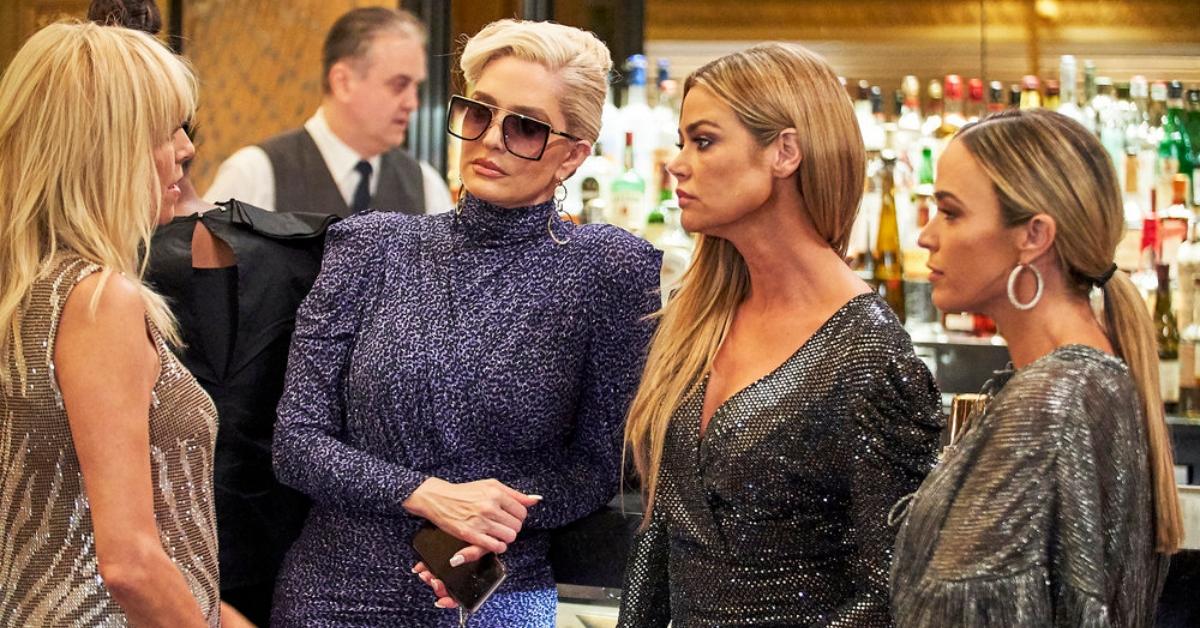 Article continues below advertisement
According to The Daily Mail, a source close to the show claimed that the two women had been in a relationship for months. Denise allegedly told Brandi that she and her husband Aaron were in an open relationship (though that is reportedly false). As the season progressed, Denise defended her and Aaron's marriage.
"This was something I was not expecting at all," she said in an interview with Entertainment Tonight. "I was very much caught off guard. And, you know, the subject matter that seems to be in all the tabloids of late is ... I don't know."
She continued: "I think it's kind of disgusting that they even talk about it. But that's something they choose to, and I've had worse things said, so you know, I can rise above it."
Article continues below advertisement
Andy Cohen was reportedly "negotiating a deal" to keep Denise Richards on 'RHOBH.'
Denise addressed the affair rumors for a final time at the RHOBH virtual reunion. At the event, she expressed how frustrated she was with her cast members for continuously accusing her of cheating on her husband.
"You guys are so vicious, you really are," Denise shared. "It's actually kind of mean."
Article continues below advertisement
The ladies then said the actress tried to "cover up" what she did. Denise then said that she had had enough of the drama. She closed her laptop and left the reunion. In September 2020, Denise officially exited the series. After her announcement, Andy Cohen wanted Denise to stay on the show.
"I'm just sad we couldn't reach an agreement for next season," Andy shared with People's Reality Check in September 2020. "I'm kind of living in that sadness."
Article continues below advertisement
"We were negotiating a deal with her, and we couldn't reach an agreement on the deal," he added.
Despite Andy wanting her back on RHOBH, Denise seemingly doesn't plan to return anytime soon. Since her time on the show, she's been back to acting and appeared in Love Accidentally, Junkyard Dogs, and a TV series called Paper Empire. She also launched an OnlyFans page in 2022 to support her daughter, Sammi, who joined the platform the same year. Additionally, Denise and Aaron's marriage is reportedly better than ever.
You can catch new episodes of The Real Housewives of Beverly Hills airing Wednesday nights at 8 p.m. EST on Bravo.