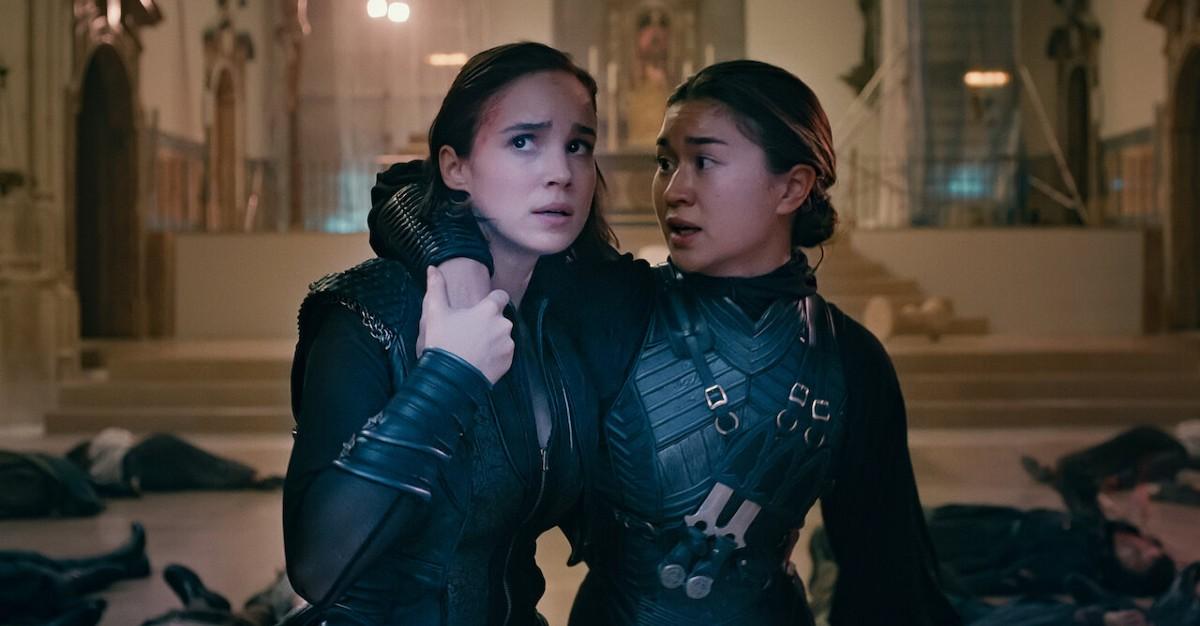 Queer Women Have Had Enough — Why Was Netflix's 'Warrior Nun' Canceled?
While we're always down to celebrate queer joy, we'd like to direct our attention to queer rage, as Netflix's last remaining WLW series got the ax. Queer ladies are not happy.
On Dec. 13, 2022, it was announced that Simon Barry's supernatural drama Warrior Nun — which is based on Ben Dunn's manga-style comic book series — was canceled after two beloved seasons.
Article continues below advertisement
The premise follows an orphaned teen who realizes she has superpowers after waking up in a morgue. Not only that, but she's now part of the Order of the Cruciform Sword — a classified Catholic military organization dedicated to hunting demons — and has been chosen as the almighty Halo-Bearer.
Something about superpower-boasting gay nuns really resonates with people, as Warrior Nun spawned an uber-passionate fandom. Specifically, fans can't get enough of the relationship between core characters Ava (Alba Baptista) and Beatrice (Kristina Tonteri-Young).
Amazingly, Season 2 of Warrior Nun earned the highest Rotten Tomatoes audience score in the history of Netflix series. So, with all of this love, how did it get canceled?
Article continues below advertisement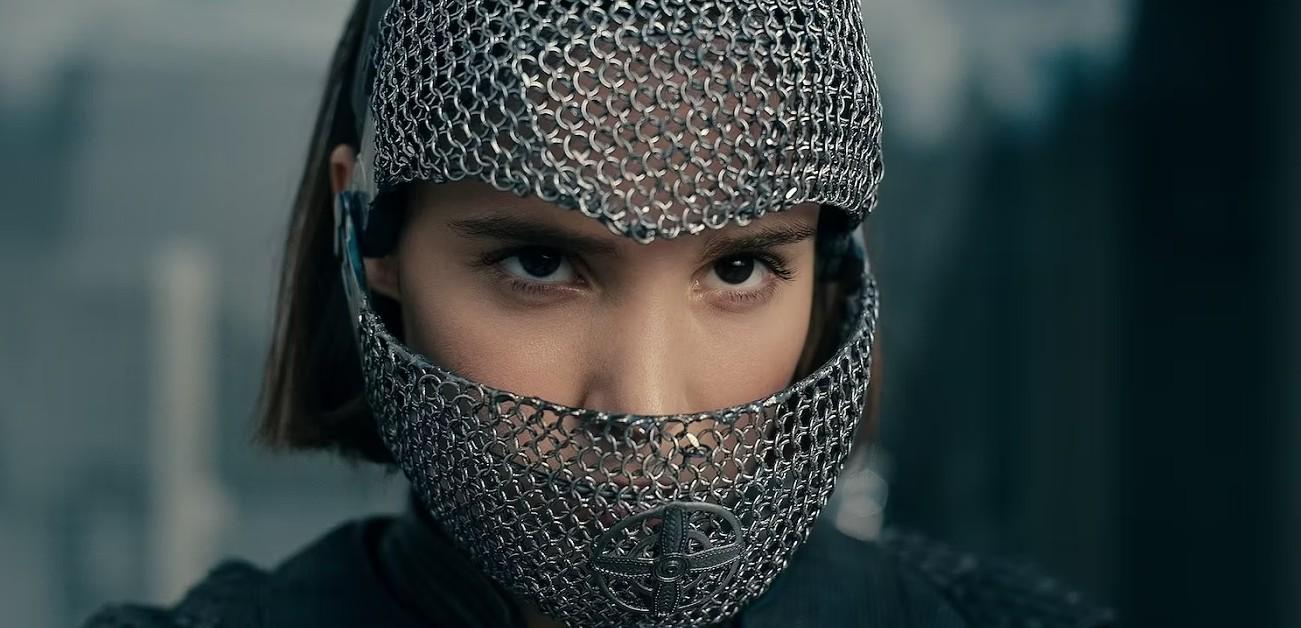 There's controversy surrounding female-led queer shows being canceled by Netflix.
Warrior Nun's cancellation comes months after lesbian vampire series First Kill was, for lack of a better word, killed by the streamer after one bloody season. Sense8 was canceled after two seasons, and Everything Sucks! and I Am Not Okay With This were each canceled after one season. Essentially, Netflix buries its female gays quite often.
Article continues below advertisement
Meanwhile, on Dec. 14, it was announced that Young Royals was renewed for a third and final season, and back in May, Heartstopper was renewed for a second and third season. Both series feature gay relationships between male characters.
While many Twitter users are jumping to criticize Netflix for seemingly favoring gay men over gay women, Deadline reported that that the cancellation simply had to do with ratings.
Article continues below advertisement
"Warrior Nun's second season ratings performance follows the pattern of other scripted series which have been canceled by Netflix as the streamer evaluates viewing vs. cost for their renewal decisions," the publication wrote. (It must be pretty pricy to create those CGI angels and demons.)
"Season 2 spent just three weeks in Netflix's Weekly Top 10 for English-language series, peaking at No. 5." Unfortunately, fan love wasn't enough to save Warrior Nun from cancellation; perhaps it's too niche for Netflix's standards, especially considering shows like Wednesday and Dahmer performed remarkably.
Article continues below advertisement
Twitter users are devastated over the cancellation of 'Warrior Nun.'
"Warrior Nun was a hit with zero ZERO promo! You'd think Netflix would want to have something where they don't have to pay any marketing to get people to watch it. They got a deal out of it. Wtf. #SaveWarriorNun," Twitter user @DarthSagaswag wrote, clearly frustrated. They have a point.
Even Jersey Shore's Snooki is distraught over the cancellation. "HOW. They can't just live us hanging like that. WHAT IS WRONG WITH YOU @nettlix? Justice for #warriornun," the reality star tweeted.
Article continues below advertisement
The good news is that creator Simon Barry is "looking into" bringing Warrior Nun to another streamer. "We will find out if there's a path to moving #WarriorNun somewhere else. Will keep everyone posted. #SaveWarriorNun," he tweeted.
Until then, let's pray for A League of Their Own.
Seasons 1 and 2 of Warrior Nun are currently streaming on Netflix.