Will Danny Masterson's Hyde Be in Netflix's 'That '90s Show'? Here's What We Know
Considering many familiar faces show up in Netflix's 'That '90s Show' trailer, fans are curious about Hyde's absence. Does he appear in the show?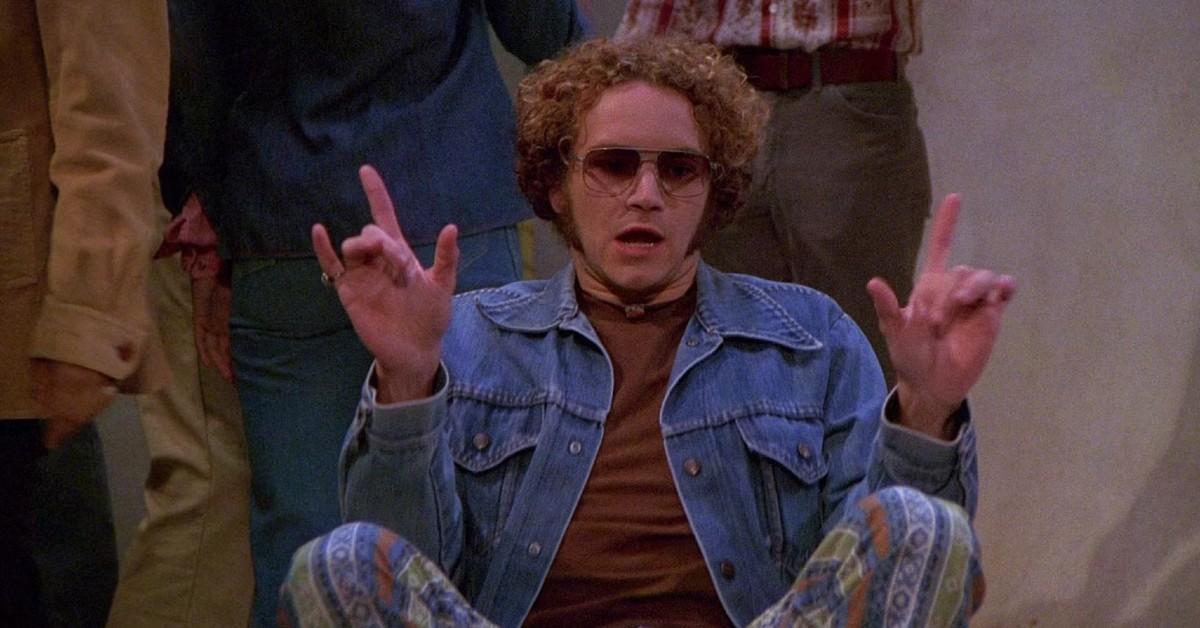 Climbing water towers, stealing beer, smoking in basements. These kinds of shenanigans help make up the magic of Fox's groovy multi-camera sitcom That '70s Show. The early-2000s coming-of-age sitcom follows the adventures of a group of average Wisconsin-based teens during the 1970s. Throughout its eight-season run, That '70s Show captivated audiences with its cozy vibes, impeccable chemistry, and stoner humor.
Article continues below advertisement
Almost two decades later, the series is getting the reboot treatment. From showrunner Gregg Mettler, Netflix's grungy new sitcom That '90s Show follows Leia Forman (Callie Haverda) — daughter of OG characters Eric Forman (Topher Grace) and Donna Pinciotti (Laura Prepon) — as she spends the summer of 1995 at her grandparents' Point Place, Wis., home. It isn't long before Kitty (Debra Jo Rupp) and Red's (Kurtwood Smith) basement is once again flooded with "dumba--es."
Aside from OG characters Kitty and Red, who return as series regulars, several familiar faces appear in the reboot. Topher Grace (BlacKkKlansman) returns as Eric, Laura Prepon (Orange Is the New Black) returns as Donna, Ashton Kutcher (The Ranch) returns as Michael Kelso, Mila Kunis (Black Swan) returns as Jackie Burkhart, and Wilmer Valderrama (NCIS) returns as Fez. The gang's all here! But wait, what ever happened to Steven Hyde? Does Danny Masterson's snarky character show up in the reboot? Let's discuss.
Article continues below advertisement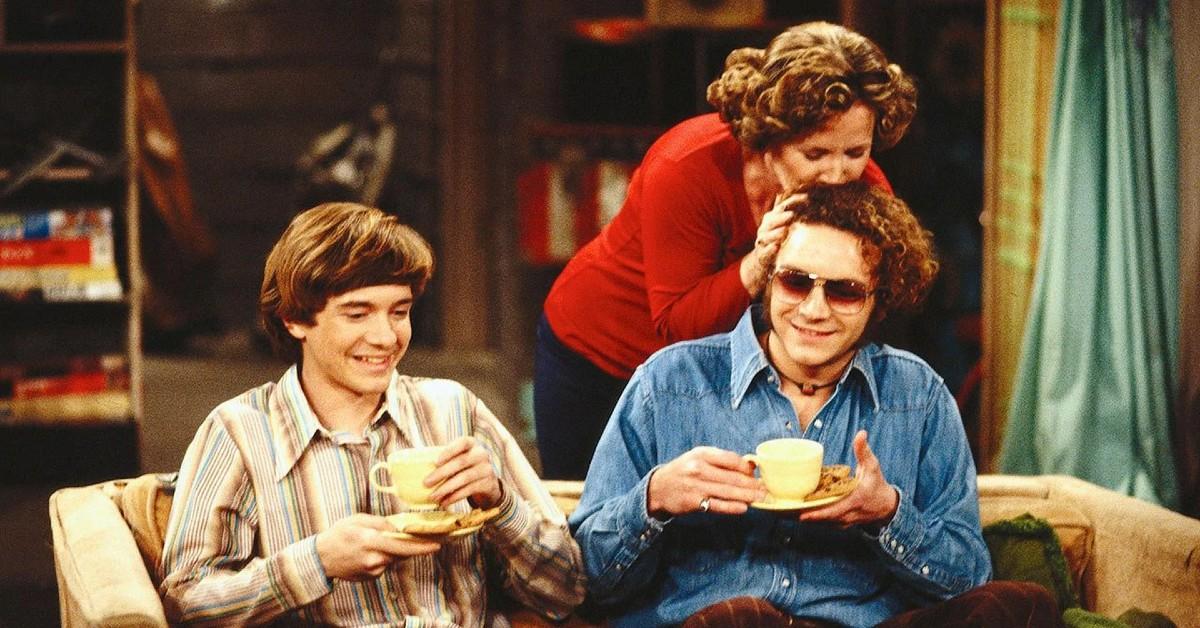 Does 'That '90s Show' explain Hyde's absence?
No, Danny Masterson does not make an appearance as Hyde in That '90s Show. And for good reason.
Per NBC News, Danny Masterson "was charged with raping three women at his Hollywood Hills home from 2001 to 2003 and faces up to 45 years in prison if he is convicted on all three counts." The That '70s Show actor pleaded not guilty to all three charges in January 2021. He was first accused of sexual assault in 2017.
Article continues below advertisement
After the jury was "hopelessly deadlocked" during the 2022 sexual assault trial, a mistrial was declared in November 2022. The retrial is set to begin on March 27, 2023.
Aside from his role as the laidback stoner, Danny Masterson played Jameson "Rooster" Bennett on Netflix's Colorado-set sitcom The Ranch. Not only was he fired from The Ranch in 2017 and promptly written out of the storyline, but United Talent Agencies — which represented the actor for two decades — decided to permanently end its relationship with the actor.
Article continues below advertisement
As for That '90s Show, there's not a single mention of Hyde throughout the series. Viewers get no explanation for his absence, but it surprisingly doesn't feel like something is missing. Though Hyde was once a beloved character — as many of us know real-life dudes like Hyde — the new series sets its sights on showcasing a new group of teens, hoping to make new memories.
While viewers will be happy to know what Eric, Donna, Kelso, Jackie, and Fez are up to in 1995, perhaps Hyde's memory is better left in the '70s.
That '90s Show premieres on Jan. 19. 2023, on Netflix.