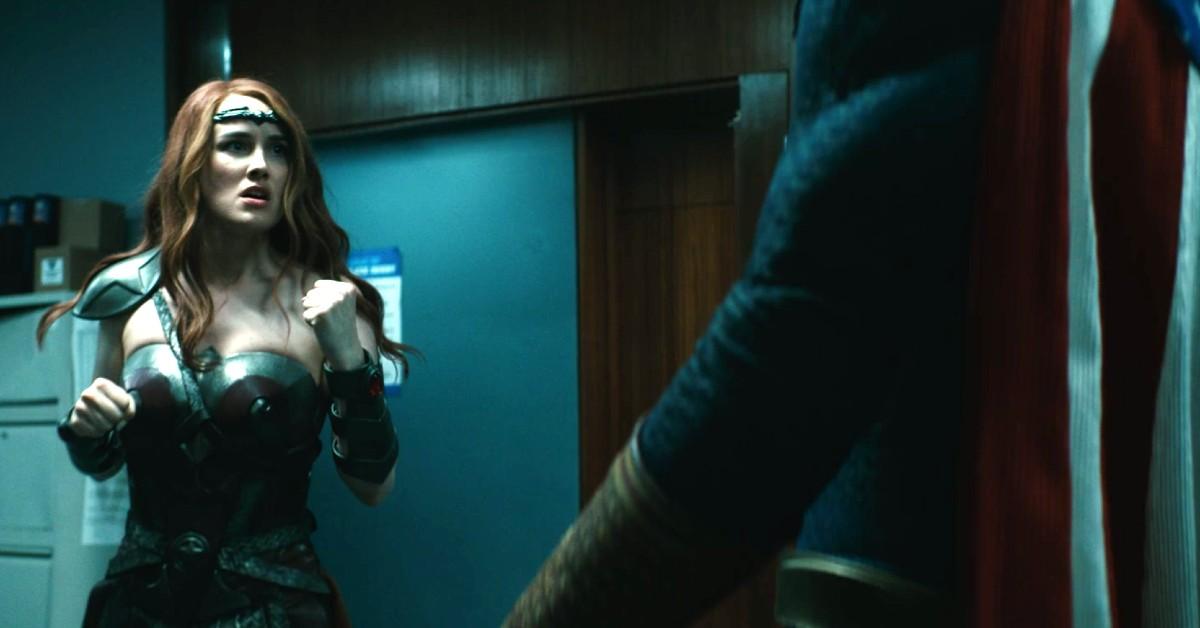 Will Queen Maeve Ever Get Her Powers Back in 'The Boys'? Does She Even Want Them?
Warning: The following article contains spoilers for The Boys Season 3 finale on Prime Video.
Will Queen Maeve (Domonique McElligott) ever get her powers back in a future season of The Boys? Does she even want them back? How did she lose them exactly in the first place? We've got all the answers for you here.
Article continues below advertisement
Maeve was seriously under-appreciated for her dedication to taking Homelander (Antony Starr) down in The Boys Season 3. After all, it was Maeve who gave Butcher (Karl Urban) the Temp V that enabled him to stand a chance against Homelander in a fight.
However, Maeve's greatest contribution in The Boys Season 3 was when she sacrificed herself to take Soldier Boy (Jensen Ackles) out once and for all.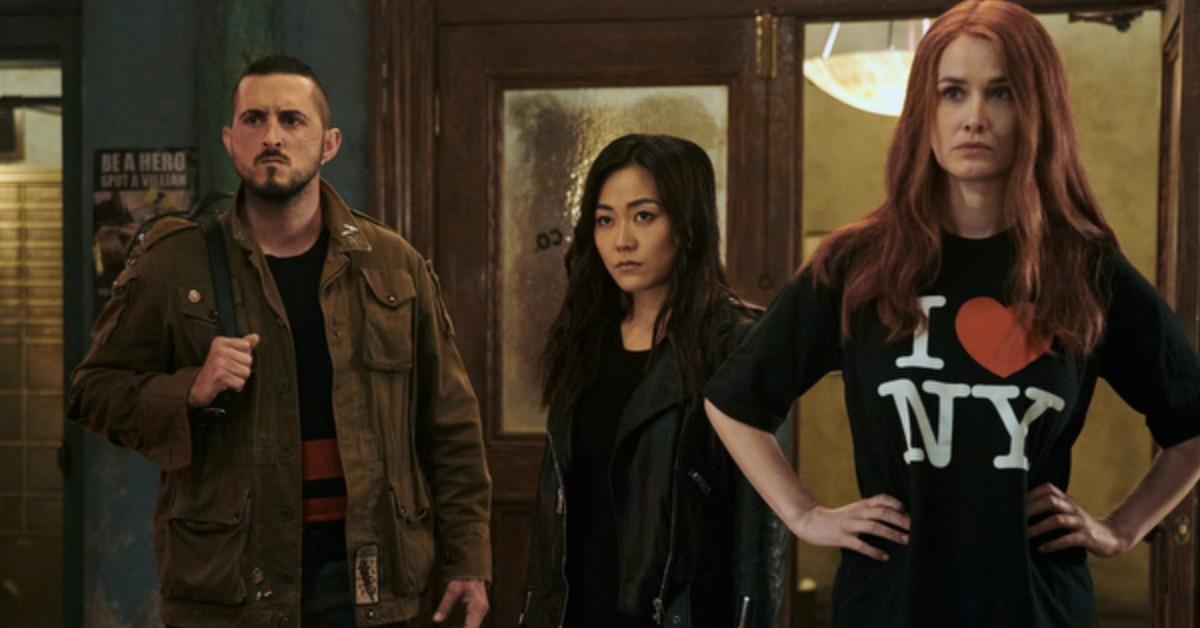 Article continues below advertisement
Will Maeve get her powers back in 'The Boys'?
Maeve finally gets her chance to face off against Homelander at Vought Tower during the Season 3 finale of The Boys. However, just when it looks like Maeve is finally getting the upper edge on her ex-boyfriend, Starlight (Erin Moriarty), Mother's Milk (Laz Alonso) and Kimiko (Karen Fukuhara) subdue Soldier Boy. Soldier Boy's chest beam starts to activate as he struggles to break free.
Starlight looks over at Maeve, the lady supe she idealized from the start. "Oh sh--," Maeve says.
Queen Maeve knows what she has to do. She chooses to make the most heroic move of her life by grabbing Soldier Boy and throwing them both out of the tower. Soldier Boy's beam erupts like a small, nuclear explosion, presumably killing Maeve in the process.
Article continues below advertisement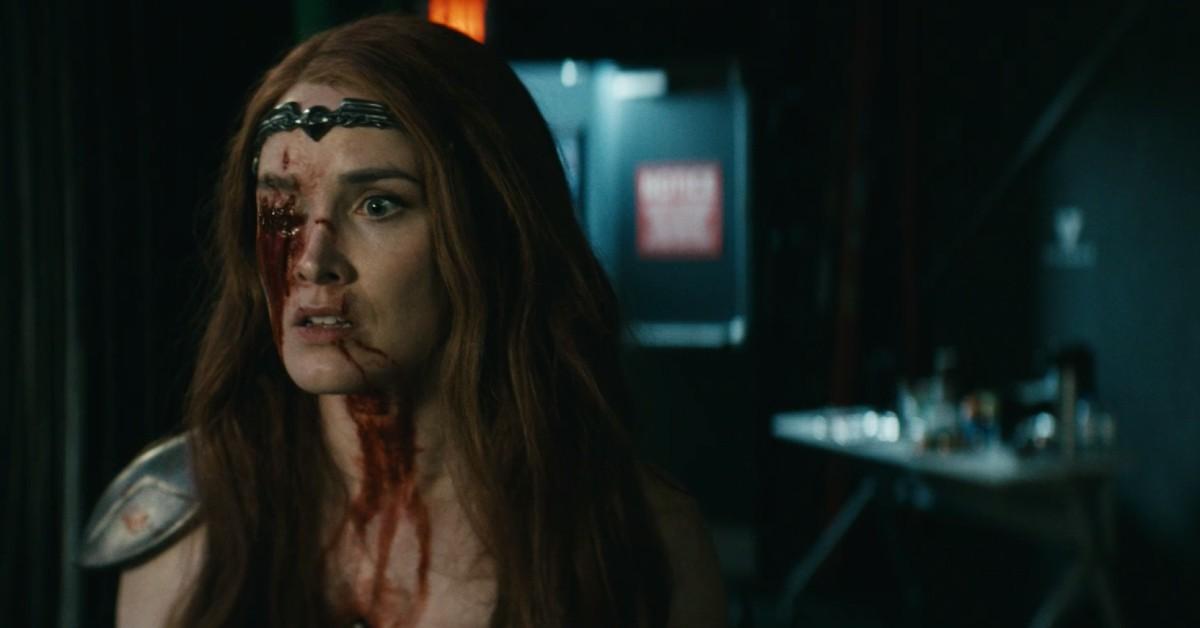 In a shocking turn of events for The Boys, Maeve actually survives Soldier Boy's blast. However, she does pay a price. When Starlight asks Maeve if she's going to be okay after seeing her bruised and beaten, Maeve sarcastically responds that she'll heal slowly like every other powerless schmuck in America, thanks to Soldier Boy's beam.
However, Maeve shows no interest in acquiring a dose of Compound V to get her powers back as Kimiko did to protect Frenchie (Tomer Capone).
Article continues below advertisement
Maeve's ex-girlfriend Elena (Nicola Correia-Damude) emerges behind Maeve. They tell Starlight that they plan to go off the grid, particularly so Homelander can't hunt down Maeve.
Elena jokes that they'll go somewhere like Modesto. She tells Starlight how Maeve used to be a future farmer of America, much to Maeve's embarrassment.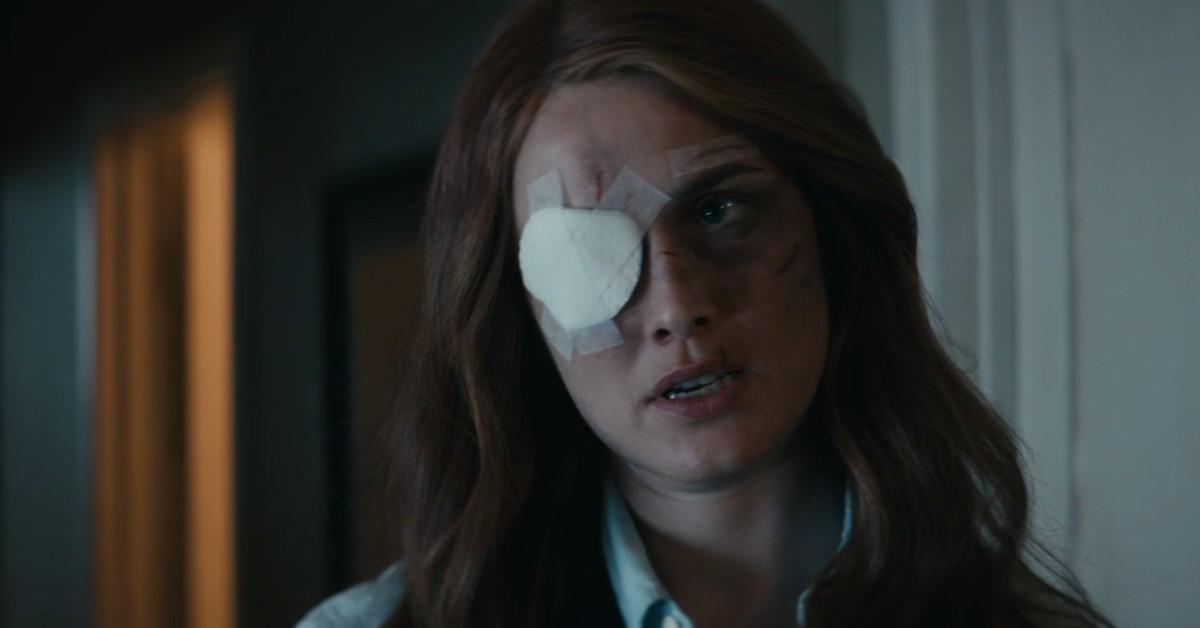 Given that The Boys has already been renewed for a fourth season, we're confident that this isn't the last we'll see of Queen Maeve. She seems to be content without her powers. However, it would make sense for Maeve to take Compound V if she got the chance to help stop Homelander once and for all — for real this time! Especially if he tries to target Elena to draw Maeve out of hiding. Hell hath no fury like a supe scorned!
The Boys Season 3 is now available to stream on Prime Video.