Aaron Paul Met His Wife, Lauren Parsekian, in a Very Hollywood Way
Let's meet 'Black Mirror' star's Aaron Paul's wife of a decade, who makes his life as charmed off-screen as it is on-screen. Details ahead.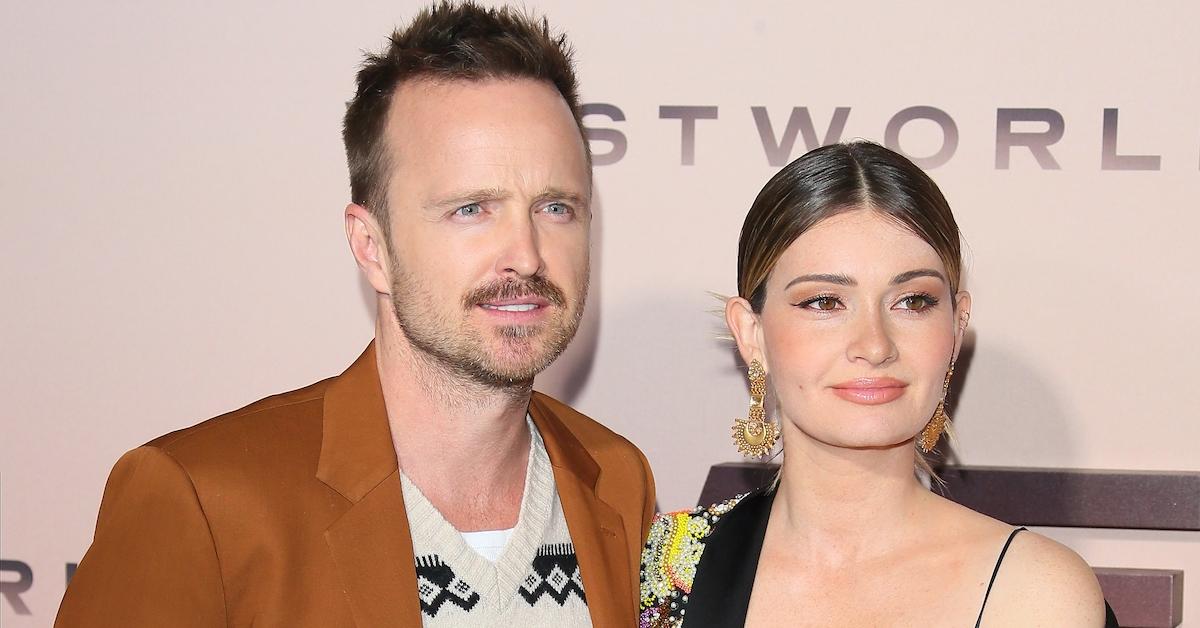 Actor Aaron Paul first rose to fame in the addictive series Breaking Bad. From there, Jesse Pinkman's alter ego went on to make a cameo on the equally amazing spin-off show Better Call Saul. He also entertained fans in multiple seasons of Westworld.
Article continues below advertisement
In 2023, Aaron once again dazzled us with his talent in Season 6 of Black Mirror. And while we marvel at the star's unique acting chops, we also wonder about his personal life, namely, about Aaron's wife.
As it turns out, the actor is as blessed off-screen as he is on-screen. Read on for details of Aaron's storybook romance with his wife.
Aaron Paul met his wife Lauren Parsekian in a very Hollywood way.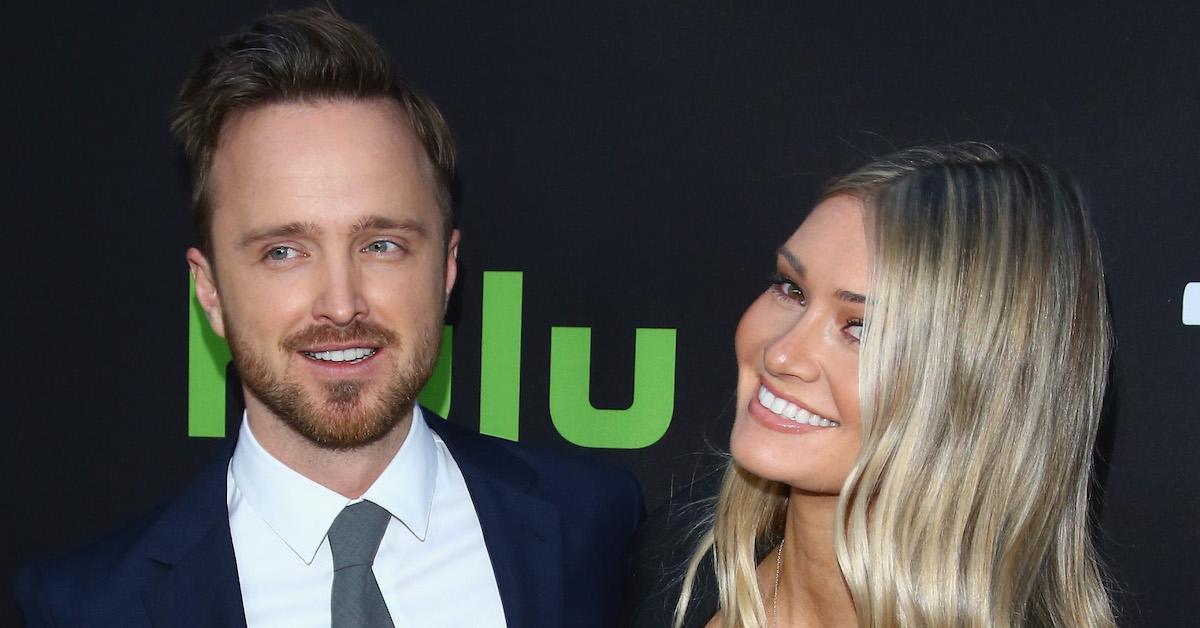 Aaron met his wife, documentary filmmaker Lauren Parsekian at Coachella in 2010. A year later, they met up again at the music festival, and began dating.
Adorably, the actor admitted, "We had our first kiss on a ferris wheel at Coachella."
Article continues below advertisement
After a 2012 Parisian engagement, Aaron and Lauren said "I do" in Malibu, Calif. in 2013. By 2018, the gorgeous couple had welcomed their first child, a daughter named Story, and in 2022, baby boy Ryden joined the family.
Aaron Paul has been married to his wife for a decade — and they are more in love than ever.
Ten years and two kids later, and Aaron is seemingly just as in love with his wife Lauren as the day they met. Taking to Instagram to mark their anniversary, the Black Mirror star gushed in part about his partner, "Ten years of [marriage] with this goddess of a woman."
Article continues below advertisement
He added, "You are such a light to this world. We are spoiled by your love and kindness constantly. Thank you for showing our own beautiful family (and complete strangers) what it's like to be a decent human and to always think of others before oneself."
For her part, Lauren kept her tribute to her husband short and sweet, saying on Instagram, "Ten years and I truly love you more today than I ever have."
Article continues below advertisement
Lauren, who was bullied as a child, is now an activist.
Aaron's wife has talked openly about what inspired her to start the Kind Campaign, an organization that aims to end girl-on-girl bullying.
She told People in 2014 about her peers growing up, "These girls did whatever they could to make me feel alone and ugly and worthless. I completely lost myself. My grades dropped and I lost all my self-confidence."
Article continues below advertisement
Although she now enjoys many perks of being married to a huge celebrity, she remains committed to the organization she launched in 2009.
According to the Kind Campaign website, schools can book assemblies to learn more about preventing bullying. The site also makes it clear that the content of her 2011 documentary, Finding Kind, which she co-created with her college friend Molly Thompson, still rings true today.
Lauren told Teen Vogue in 2012, "It's important to let girls know that they're not alone in these experiences."
As such, another opportunity offered via Lauren and Molly's non-profit is free participation in Kind Clubs that help girls establish "safe," "strong and healthy friendships."