Does Andrew From Season 3 of 'Love Is Blind' Also Use Eye Drops During His Transcendental Sex?
We're thinking about the time that Andrew from 'Love is Blind' said the kind of sex he had was transcendental. Did he show up to the reunion to elaborate?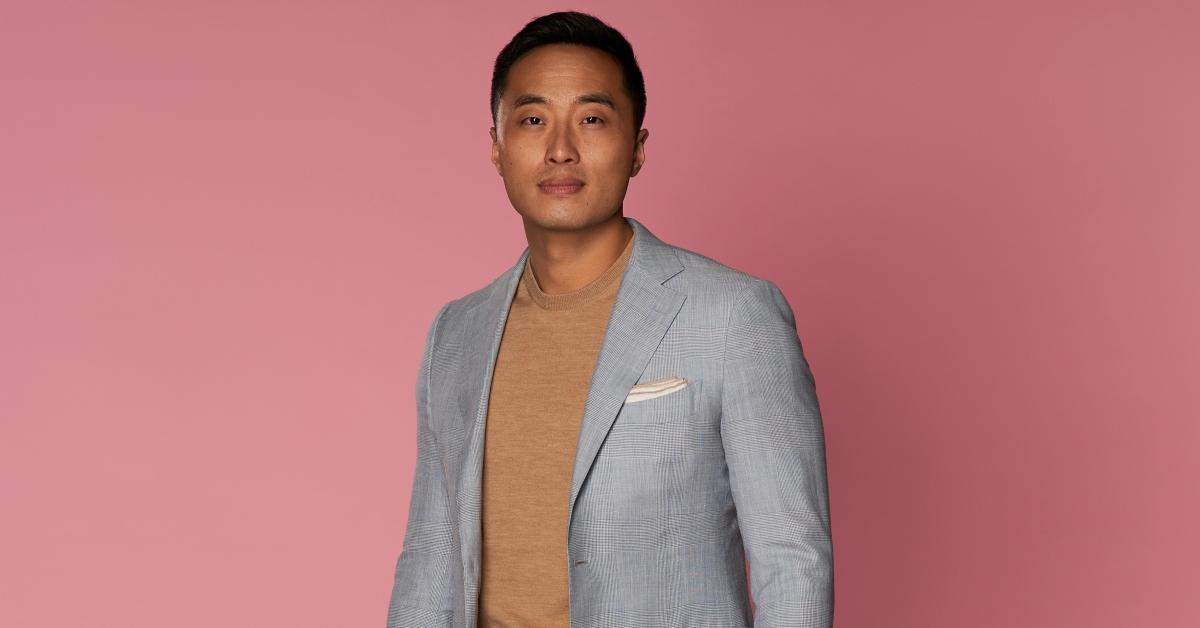 Season 3 of Love Is Blind was nowhere near as shocking and dramatic as Season 2.
Obviously Shake was a domineering, toxic chauvinist whose horrendous views on women, as well as his treatment of Deepti, took center stage in the second season. There were certainly some less-than-ideal moments in Season 3, like when Cole asked Zanab if she was bipolar simply because he didn't like what she was saying. However, nothing was quite as gross as all things Shake.
Article continues below advertisement
However, we argue that the breakout performance of Season 3 isn't going to anyone who made it to the altar. For us, the real star of this season was Andrew. From his unearned confidence to his performative eye drops, he was pretty unforgettable — and we'd be remiss in ignoring his braggadocious rant about his own sexual prowess.
What did Andrew from Love Is Blind say about having sex that was "transcendental" — and should we sign up or sign off?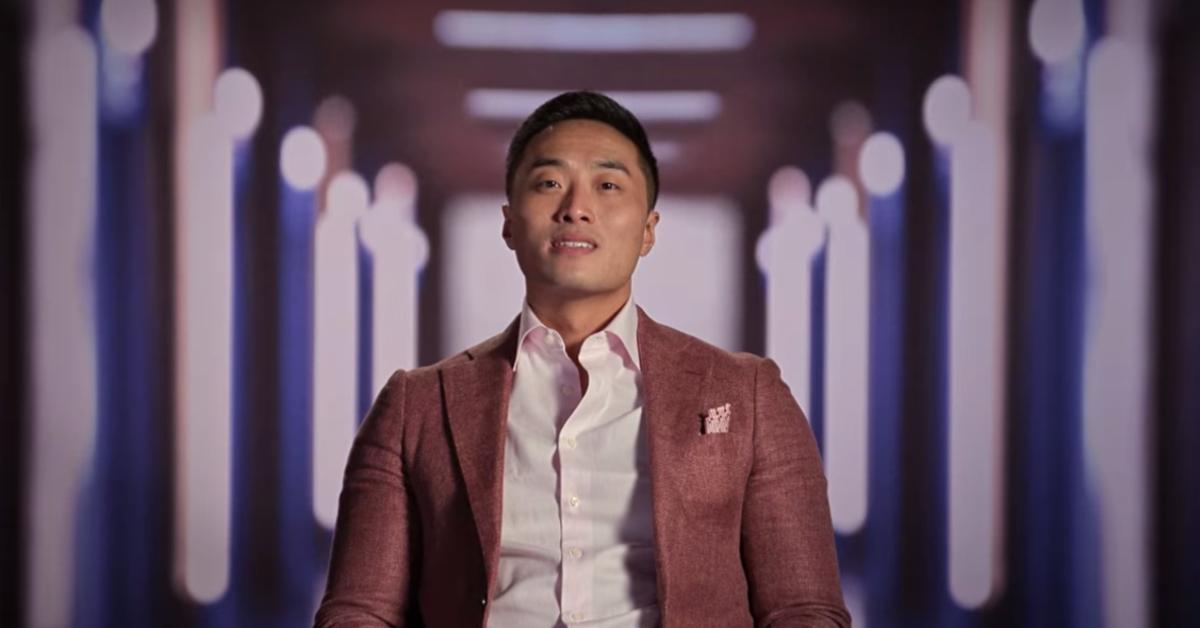 Article continues below advertisement
All about Andrew from 'Love Is Blind' and his transcendental sex.
Andrew came in pretty hot during Season 3, Episode 1 while on a date with Nancy, who eventually and sadly chose Bartise. We should have known we were in for a slightly douchey ride when one of the first things we learned about Andrew is he "enjoys the finer things in life." It's honestly pretty difficult to not get to know Andrew, who primarily speaks about himself.
We started to raise our little red flags when Andrew asked Nancy if she liked kissing, straight out the gate. Turns out she does, and Nancy answered that rather forward question in a very adorable way.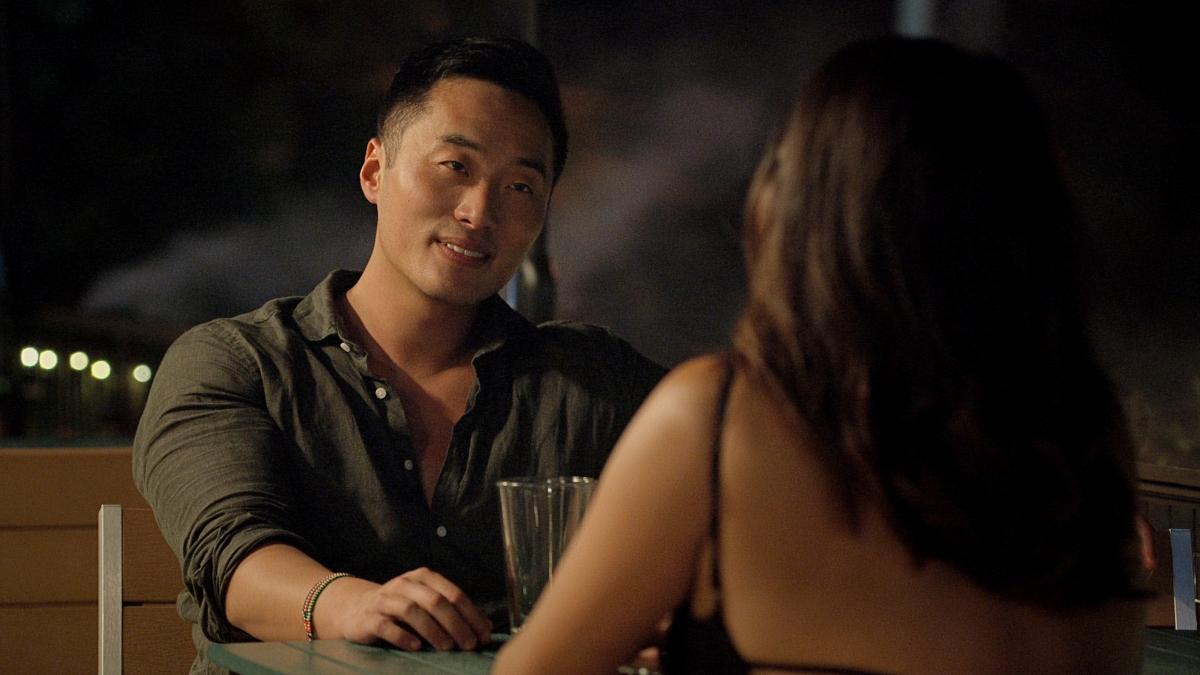 Article continues below advertisement
Naturally Andrew's next step should have been to perhaps discuss his views on kissing, but nope. In the pods, as in life (we assume), Andrew jumped 10 steps ahead. "The best sex that I've ever had has been transcendental," he replied.
Wait, how did we get from kissing to an altered state of consciousness?
Regrettably, it didn't stop there. "You sort of sync up with the other person," Andrew overexplained. "I can feel the pleasure that you're feeling as I bring you pleasure, and vice versa."
Article continues below advertisement
Andrew then claimed this is all about connection. However, the point of Love Is Blind is to connect on mental and emotional levels first, but Andrew was still trying to bring the physical into the pods. But don't worry folks, Andrew assured us that he's only been "sexually open like this for a couple of years now." This is a couple of years???
Somehow this conversation kept going until we got to our favorite phrase: "sexual kung fu." Evidently this is something that involves a man having an orgasm without actually ejaculating. This is something Andrew has worked hard to achieve and we kind of wish Andrew could do the same thing with his thoughts. Open your mouth but let the thoughts just stay in your head.
Article continues below advertisement
Did Andrew show up to the 'Love Is Blind' reunion for more strange sex facts?
Sadly, Andrew declined his invitation to the Love Is Blind reunion, presumably because he's busy having so much sex.
Hilariously about halfway through, host Nick Lachey started complaining about how bright the studio lights were and how they were making his eyes dry. Then he pulled out some Visine to rectify the problem.
When asked what the reunion cast thought about Andrew, everyone seemed quite fine with the fact that he wasn't there. In fact, the general vibe was grateful. "That was not a false depiction," said Bartise.
Vanessa took things a step further, filing Andrew under the category of "riff raff," which she defined as people who were there just to be on TV.
"Pretty sure there's quite a few Google searches for transcendental sex," added Nick. No need to do that, Andrew laid it all out for us in painful detail.
Seasons 1-3 of Love Is Blind are currently streaming on Netflix.