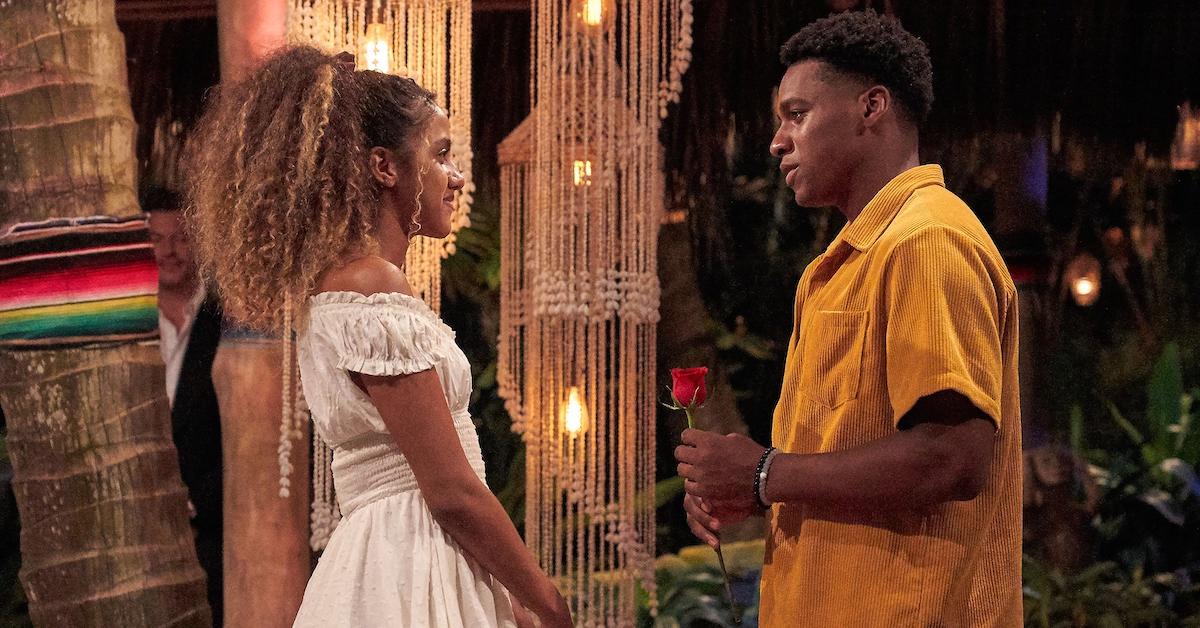 Is There a Future for 'BiP' Cuties Teddi and Andrew? We're Crossing Our Fingers
Are Teddi and Andrew together now? The original 'Bachelor in Paradise' Season 8 couple could have rekindled after the show based on Andrew's feelings.
Spoiler alert: This article contains spoilers for those who aren't caught up with Bachelor in Paradise Season 8 — as well as potential spoilers for the upcoming reunion episode.
Whenever someone sets foot on Paradise beach, we know drama is about to ensue. But with Teddi Wright and Andrew Spencer, the drama might have begun when Teddi left the beach. Season 8 of Bachelor in Paradise has more self-eliminations than ever, and after the Nov. 15 episode, Andrew has added himself to that list because of his lingering feelings for Teddi.
Article continues below advertisement
It's pretty common for couples to rekindle relationships after Bachelor in Paradise, as, contrary to the producers' wishes, sometimes reality is better for romance than reality television. Could that be the case for Andrew and Teddi? Is the initial BiP Season 8 couple back together now?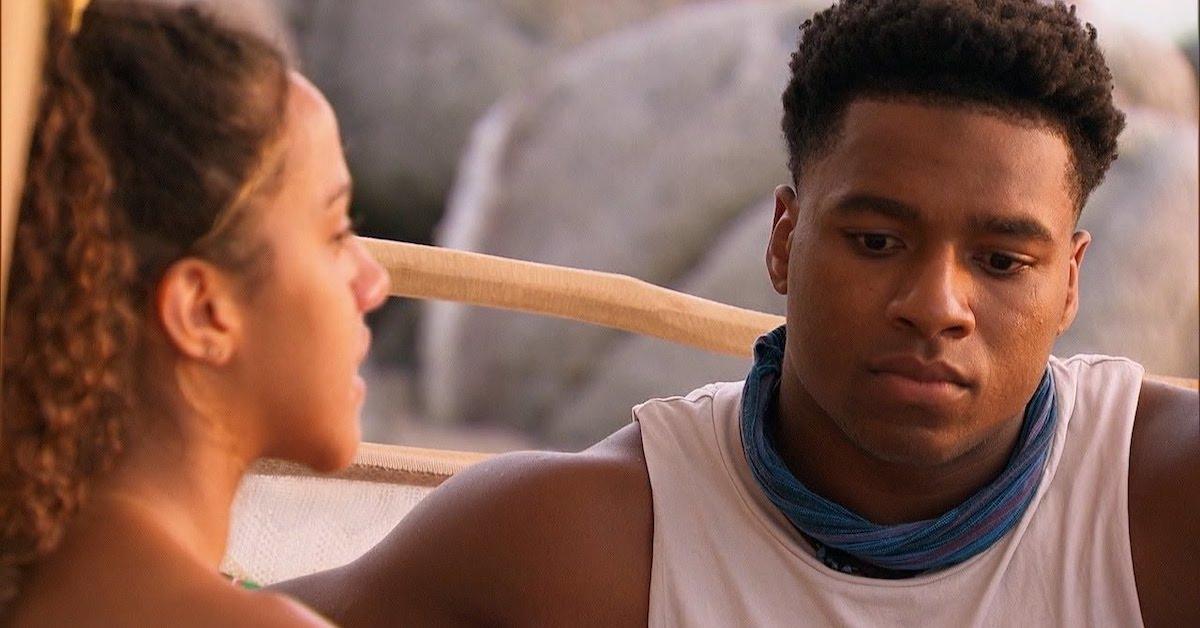 Article continues below advertisement
Teddi and Andrew aren't together now after 'Bachelor in Paradise'... as far as we know.
While it's truly impossible to get post-season spoilers until after the season airs, usually there's some sort of social media sleuthing clue that can provide us with some answers. However, in the case of Teddi and Andrew, we really have no idea about their current status. But based on the way Teddi left the beach, we don't believe there was any hope for the couple.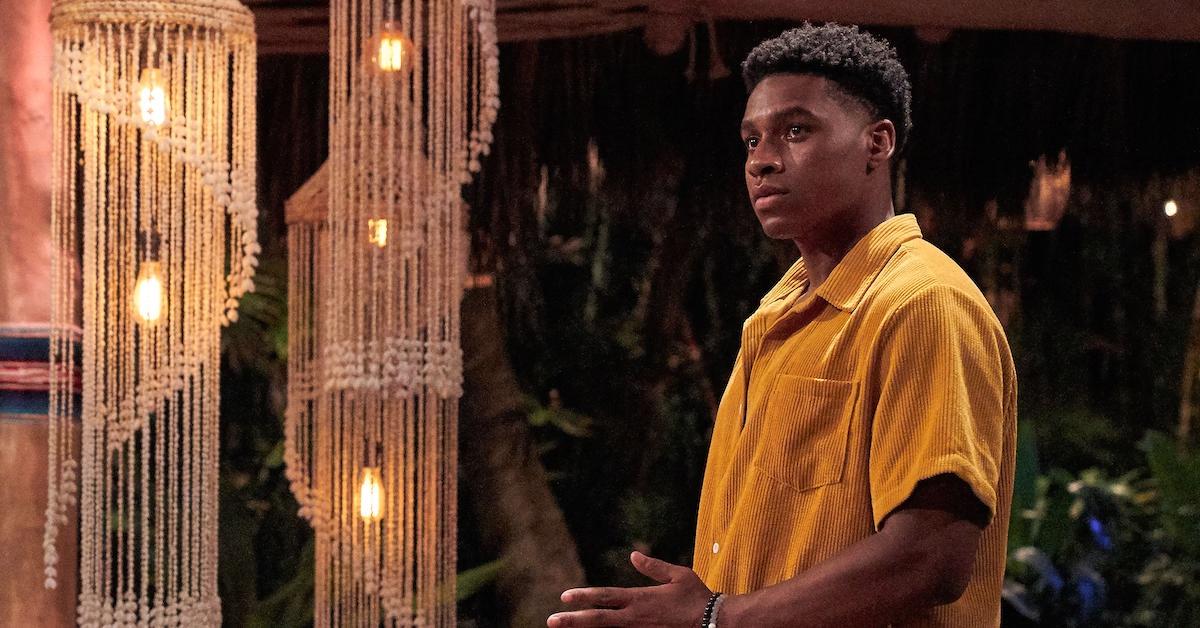 Article continues below advertisement
Basically, when Rodney Mathews stepped foot on the beach, Teddi began questioning her feelings for Andrew. She realized she was just with him because of the pressure from Bachelor Nation, including tweets from Andrew's cousin Clay Harbor, encouragement from Greg Grippo, and of course, the fans. Teddi didn't want to let us down, so she and Andrew coupled up from the get-go.
However, rumor has it that the producers on this season of Bachelor in Paradise were particularly manipulative, and if the "shipped" aka planned couples weren't working, producers still discouraged these beachgoers from exploring alternative relationships. Whether producers actively told Teddi not to explore a relationship with Rodney, or if Teddi just felt like she would have been given an unfavorable edit, Teddi felt her best move was to leave the beach.
Article continues below advertisement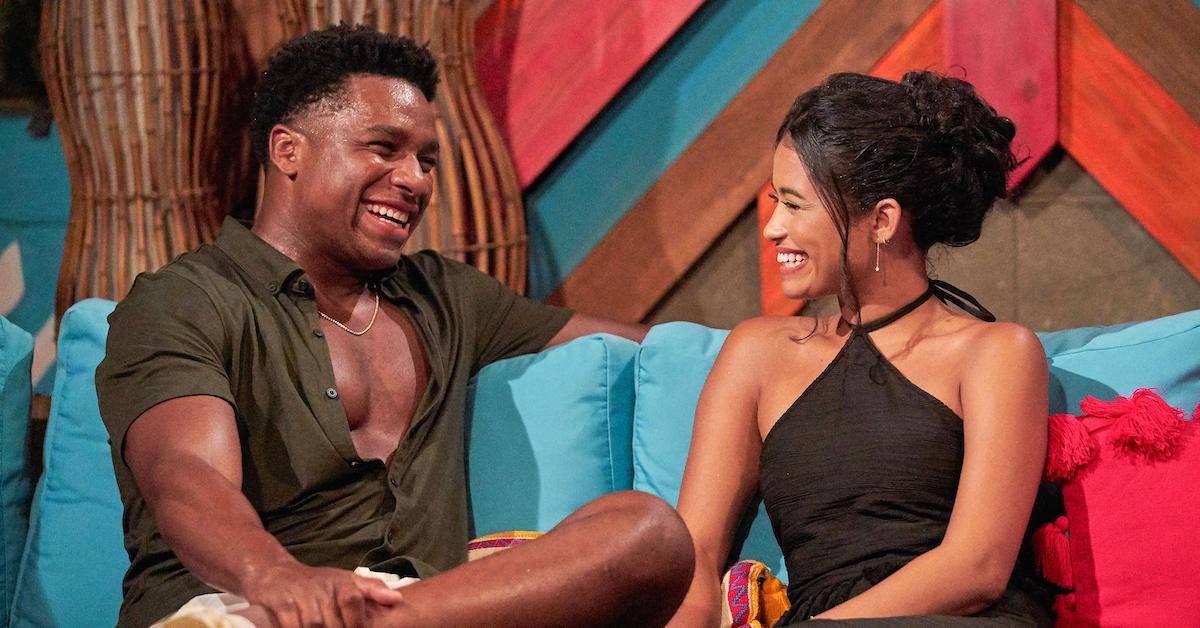 It's a classic case of having high expectations for a relationship with someone, but when they actually meet in person, one of them just isn't feeling it. Many of us are familiar with this phenomenon from online dating, so we can't blame Teddi. However, Andrew really did feel it, which he makes clear in the Nov. 15 episode.
Article continues below advertisement
He's left to choose between Jessenia Cruz and Ency Abedin, but at the end of the day, he still has lingering feelings for Teddi. Because of this, he decides to self-eliminate, leaving the beach (and both women). So, is there any hope for Teddi and Andrew?
Article continues below advertisement
Well, not according to Reality Steve. The Bachelor Nation resident spoiler revealed that while Andrew discusses his feelings for Teddi during the reunion, she isn't even there. And that isn't too surprising considering her current relationship with the franchise. After leaving the beach, Teddi wrote on Instagram that she learned to leave behind toxic situations, alluding to the producers of Bachelor in Paradise.
Article continues below advertisement
Since then, Teddi hasn't tweeted or posted anything about the series, and has seemed to completely step back from her affiliation with Bachelor Nation. On the other hand, considering how intertwined Andrew is with the franchise, it wouldn't really make sense for the two to try dating again. It seems like they have different values, and maybe in reality, their relationship just can't live up to what it was on paper.
Even still, they do follow each other on social media, so there is, at the very least, a sliver of hope for Teddrew.
The Bachelor in Paradise finale airs in two parts on Nov. 20 and 21 at 8 p.m. EST on ABC.