Chloe Bailey Cried on Instagram Live After Social Media Attacks — Fans Are Upset
Fans have been upset by the news of Chloe Bailey crying on Instagram Live. After being attacked for her risqué posts, people have been bullying her.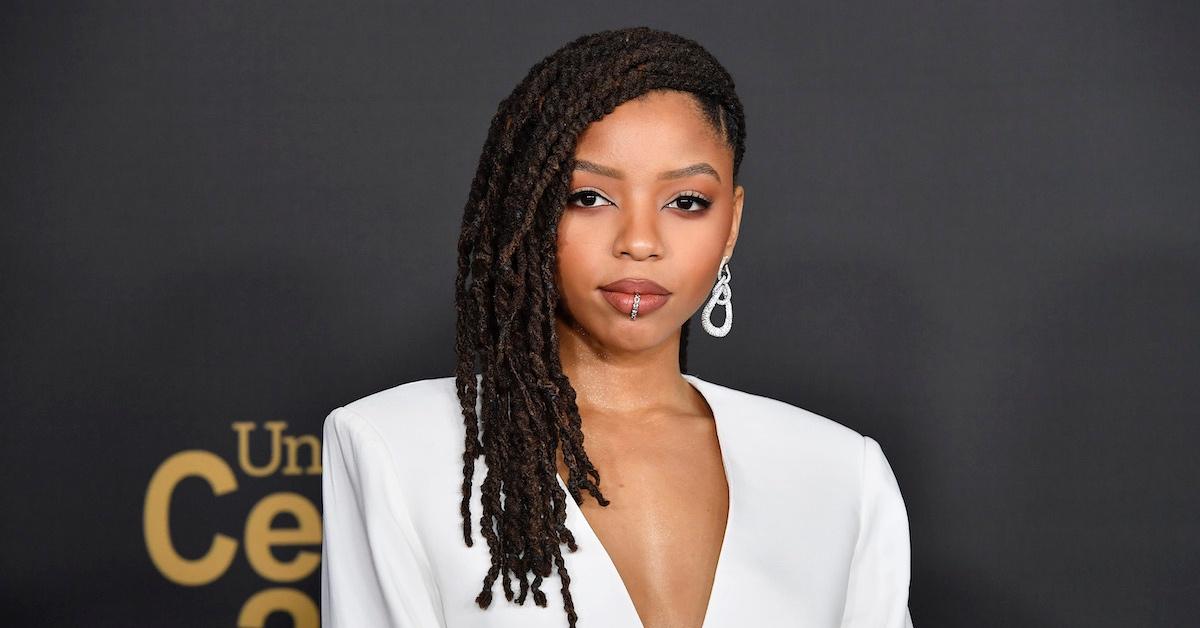 Ever since ChloexHalle stepped on the scene, they have stolen our hearts. With their angelic voices, amazing dance moves, and status as Beyonce's young protégés, the "Busy Boy" singers seem to have the world at their feet. Not to mention, they seem to be taking over the acting world with their roles on the Freeform hit show grown-ish.
Article continues below advertisement
Since the duo has decided to create separate Instagram pages, we've been able to see more of their individual personalities. And Chloe Bailey has become a major topic as she has posted her own renditions of dance challenge videos and other content. However, the backlash from her posts has taken a toll on the star, leaving her crying on Instagram Live. And fans are upset, to say the least.
Let's cut to the chase: Why was Chloe crying on Instagram Live?
If you're a fan of the group ChloexHalle then you know that Chloe is very emotional — which is something that she chalks up to being a Cancer sun sign. And while she may shed a tear or two often, fans are rightfully upset that Chloe's tears come from her being hurt by criticism on social media.
Article continues below advertisement
In case you've missed it, Chloe has been the subject of harsh criticism for her recent Instagram posts, mostly for her rendition of the silhouette challenge. Many people have been bullying the star online, saying that she needs to cover up and that she's simply posting risqué content for attention.
Article continues below advertisement
And since the criticisms were too much for the singer to bear, she took to Instagram Live to speak about the controversy. However, she started crying during the live as she shared how "she was always insecure" and she "finally came to a point where she's proud of her body."
Naturally, this caused fans of the star to quickly come to her aid and support her via social media. Many fans quickly pointed out the double standard that Black women face in the world and said that people simply need to leave Chloe alone.
It also caused even more controversy since a lot of the bullying came from Black men and women. And at a time where many people believe that Black men should be supporting Black women and vice versa, social media turned into a war zone.
Article continues below advertisement
Article continues below advertisement
Why is it such a big deal when Black women embrace their sexuality?
While many fans are still fuming from the bullying that Chloe has received over the past couple of days, this topic has led to a bigger discussion: Black women embracing their sexuality.
Article continues below advertisement
Many people can't help but notice that Black women are always on the receiving end of backlash, especially when it comes to their bodies. And while the discussion has opened the door for truthful dialogue on the topic, fans couldn't help but sympathize even more with Chloe.
Article continues below advertisement
If you've been paying close attention to the group, you'd know that Chloe has long been sexualized for her curvy figure. So, the argument is that it shouldn't be an issue now that Chloe is coming into her own as a young woman and posting risqué content. And to be honest, she's simply having fun like everyone else on social media and posting what she wants.
Article continues below advertisement
Not to mention, it's hypocritical for people to have negative opinions of her when they sexualized her in the first place. And while this conversation has allowed people to take a step back and look into the mirror, fans are calling for the discourse to stop.
The truth is, many women struggle with body acceptance, so fans want everyone to know that there's nothing wrong with Chloe embracing her body type and being confident.
And with Chloe's live, she's hoping that she can finally be understood so the bullying can come to an end.