'Selling Sunset' Star Chrishell Stause Has Two Sisters and They're Totally Her Off-Screen Besties
'Selling Sunset' star Chrishell Stause grew up in Kentucky with sisters Shonda and Sabrina Stause. Here's everything we know about them.
In early 2019, Selling Sunset star Chrishell Stause lost her father Jeff Stause to lung cancer. A few months later, Chrishell's then-husband, This Is Us actor Justin Hartley unexpectedly filed for divorce. To say she was heartbroken was an understatement — especially since Justin texted her that their marriage was over just minutes before it started making headlines.
Article continues below advertisement
In the months following, things were not looking up for Chrishell; she also lost her mom Renée Stause to lung cancer. While she had her Oppenheim Group besties like Mary Fitzgerald, Heather Rae Young, and Amanza Smith to comfort her — she also had two other loving ladies to turn to during this tumultous time: Her sisters Shonda Davidson (born Shonda Stause) and Sabrina Stause. Keep reading to learn everything we know about Chrishell Stause's sisters.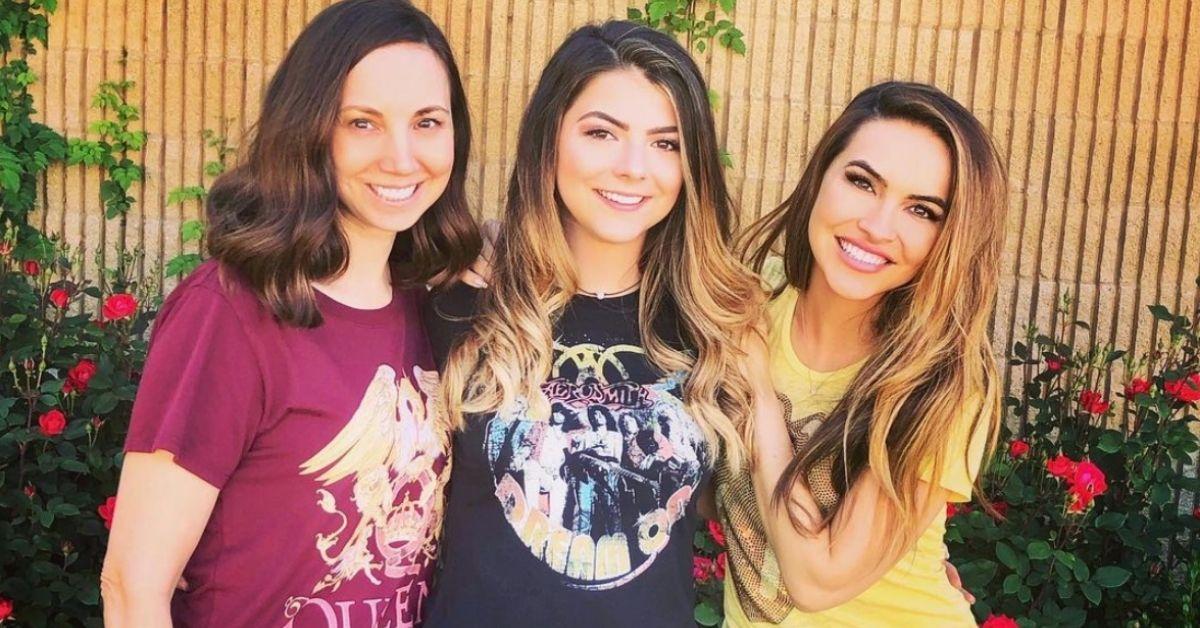 Article continues below advertisement
Chrishell Stause's older Shonda Davidson comforted Chrishell after her divorce from Justin Hartley.
Selling Sunset fans may recall seeing Shonda in the series. The mom-of-three, who works as an esthetician, briefly met with Chrishell for lunch in the first season, where the newly-minted Oppenheim Group agent filled her older sister in on her new role.
Shonda was also seen in Season 3. She briefly took Chrishell in following the tragic news of her divorce and quickly became a fan favorite.
Article continues below advertisement
Staying with Shonda was difficult at times, but it also renewed Chrishell's faith in one day having a family of her own. "They have been married so long and they have this beautiful family," Chrishell said of Shonda, her husband, and their children during Season 3.
"I just think it's really hard to be around because that's what I wanted and that's what I am realizing I don't have, but it helps me be inspired to know that it might be out there. It just may take a different path than what I was thinking," she continued.
Article continues below advertisement
Chrishell Stause also has a younger sister named Sabrina Stause.
Chrishell Stause's younger sister Sabrina Stause has never been featured on Selling Sunset before, but she has frequently been seen in photos with Chrishell. Very little is known about her; however, she appears to get along very well with Chrishell and Shonda.
Article continues below advertisement
Something interesting about Shonda and Sabrina is that their first names start with an "S," but Chrishell's doesn't. It's unknown why that is, but Chrishell revealed to Bustle in Oct. 2021, that her full name is actually Terrina Chrishell Stause. However, she chooses to go by her middle name, Chrishell, which her mom came up with after giving birth to her at a Shell station with the help of an attendant named Chris.
Chrishell Stause and her sisters were homeless several times during their childhood.
On Selling Sunset, Chrishell sells multi-million dollar houses to clients — something she and her sisters couldn't even fathom as children. Sadly, the three girls grew up in poverty in Kentucky. At various times during her childhood, Chrishell shared that her family had nowhere to live. However. she never let this bring her down — Chrishell kept looking ahead to better days. One thing she enjoyed doing as a kid was watching soap operas and admiring the women on the screen.
Article continues below advertisement
"They seemed like the exact opposite of my life. So I wanted to be that," she further told Bustle.
In 2003, Chrishell moved to L.A. and by 2005, she landed a role on the ABC soap opera, All My Children, which she would hold until the show's 2011 cancellation. Two years later, she'd join the cast of Days of Our Lives as physical therapist Jordan Ridgeway — a character she'd play on and off over the years.
Despite all her success, Chrishell still constantly worried about money.
Article continues below advertisement
She wanted a job that she could do in between filming episodes for ABC — something like real estate.
"I don't want to feel like I'm ever in a situation where I can get things taken away from me and I have to go back to a life where I can't just stand on my own two feet," she said. As someone who has experienced homelessness in the past, entering real estate had "a romance to it. I like the idea of matchmaking people with houses."
Fortunately, it all worked out perfectly for Chrishell. The Selling Sunset star currently lives in L.A. and just purchased her first house, as shown in Season 4. Meanwhile, her sisters Shonda and Sabrina reside in their native state of Kentucky. The three sisters continue to stay close and often visit each other.
Selling Sunset Season 4 is currently streaming on Netflix.