Christopher Columbus Statues Are Reminding Everyone of the Oppressive Settler
He might have once been seen as a symbol of hope for America, but Christopher Columbus is viewed as controversial, and people are taking down his statues.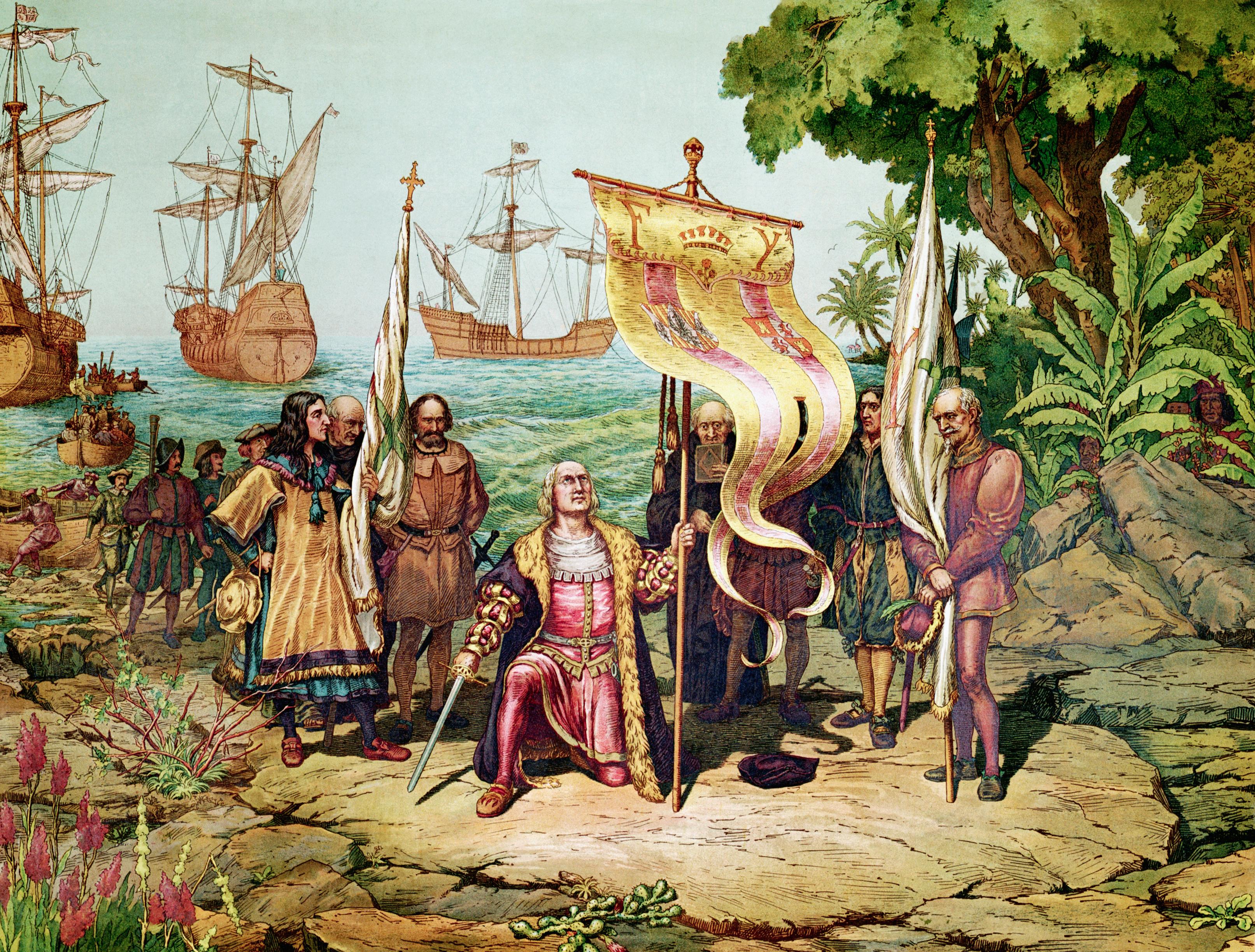 Questioning how Christopher Columbus discovered America is nothing new, but the controversy surrounding him goes beyond Columbus Day itself. With people across the United States tearing down statues made in his image (as well as other problematic figures of the past) amidst Black Lives Matter protests and outrage, the fact that there are even effigies of him in existence baffles many people.
Article continues below advertisement
As it stands, the U.S. still celebrates Columbus Day in October as a federal holiday, despite those who have been against it for decades. And even though there is evidence to suggest that his intentions with Indigenous people were far from pure, the national holiday is still very much a thing. Even so, people are calling for the Italian explorer to no longer be seen as a figure of American pride, now more than ever.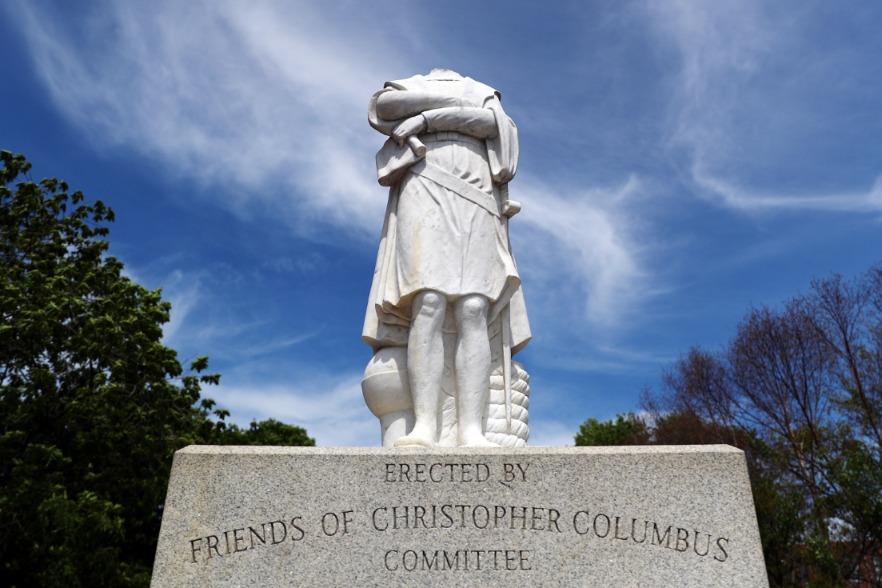 Article continues below advertisement
Christopher Columbus statues are sparking a major debate.
With the ongoing protests in the name of stopping racism and hate across the U.S., major cities are seeing people take down symbols of that very hate. In this case, it also means some cities are defacing statues of Columbus. The head was removed from one statue in Boston recently, while a statue in Richmond, Va. was simply torn down. And in Detroit, the bust of Columbus, which had been on display for more than 100 years, was recently placed in storage.
Unsurprisingly, a call for the removal of Columbus statues has been supported by those who are most pained by their existence: Indigenous Americans. Melissa Iakowi:he'ne' Oakes, who is the executive director of the nonprofit American Indian Community House in New York City, told ABC News that she doesn't understand why the city "would have an argument [for] keeping the Christopher Columbus statue" located in Columbus Circle outside Central Park.
Article continues below advertisement
The Christopher Columbus statue in Tower Grove Park in St. Louis was a point of controversy for years.
The Black Lives Matter movement isn't the first to ignite outrage over statues of Columbus, and the statue in Tower Park in St. Louis, Mo. is one that has been debated for a long time. In 2019, people called for its removal, though ultimately it was decided that the statue would remain in place.
Article continues below advertisement
Then, in June 2020, a petition floated around to have the Columbus statue removed. After getting more than 2,000 signatures and support, the petition may have been the catalyst to finally convince St. Louis officials to remove the statue on June 16. Overall, it joins a handful of cities across the U.S. whose officials are making the decisions to remove statues of Columbus and symbols of oppression like him.
Article continues below advertisement
People are also calling for the removal of a famous President Lincoln statue.
Boston's Emancipation Memorial has been a mainstay in Boston's Park Square for more than 100 years, but it too is being fought against. Some of those who signed the online petition in support of its removal are arguing that instead of the statue standing for Lincoln helping Black people, it symbolizes Black people still struggling under someone else's power.
According to the Boston Globe, Boston Mayor Marty Walsh is open to removing the Lincoln statue and replacing it with something that symbolizes equality. With the continued calls for the removal of statues like this and those of Columbus, it's clear that major change is the endgame.
If you are looking for ways to donate your time or money to Black Lives Matter and other antiracist organizations, we have created a list of resources to get you started.