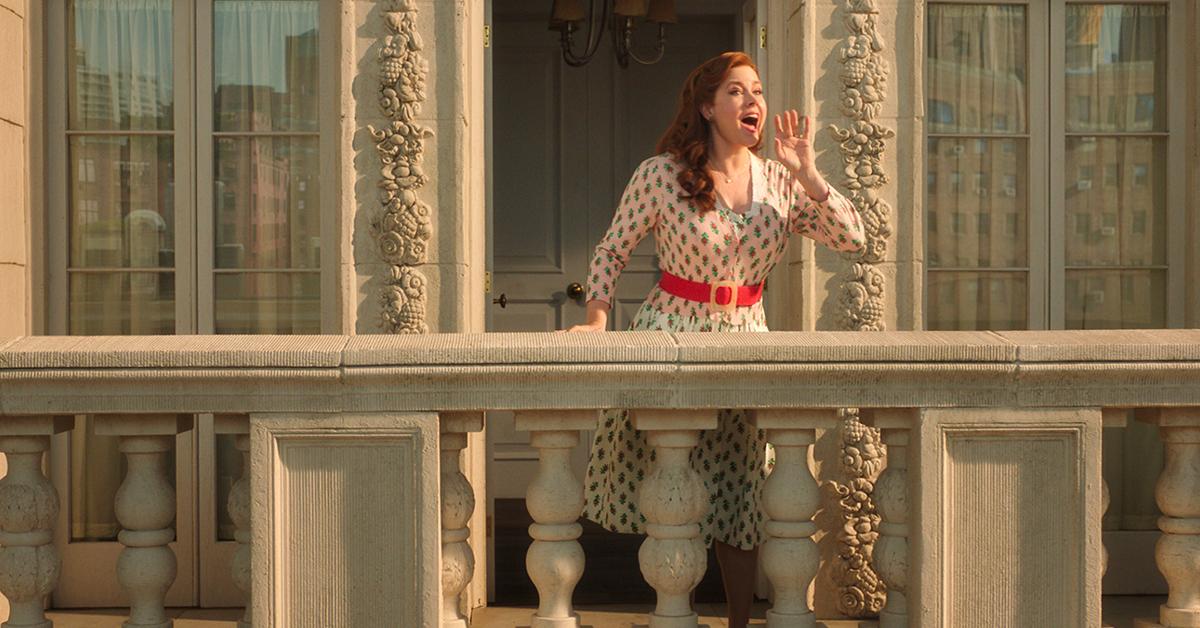 'Disenchanted' Features Way More Disney Easter Eggs Than the First One
'Disenchanted' features plenty of Easter eggs. What is there to look out for in this long-awaited sequel to a beloved Disney film?
After 15 years of waiting, Disney fans finally received a sequel to the beloved Disney live-action/animated film Enchanted. Disenchanted takes place 10 years after the events of the first film and continues the story of Giselle (Amy Adams), a typical Disney princess who hails from the animated world of Andalasia but found love in real-world Manhattan.
With Giselle growing nostalgic for her old fairy-tale life, she and her family try to adjust to a new life in the small town of Monroeville.
Article continues below advertisement
But when life in the suburbs proves even more challenging than city living, Giselle turns to magic to transform the town into a fairy-tale land. Unfortunately, Giselle's wish begins to spiral out of control, putting her and her family in jeopardy.
Like its predecessor, Disenchanted plays directly on the tropes of Disney princess stories. These come in the form of time-honored story beats, deconstructionist narrative, and of course, Easter eggs that reference old Disney movies.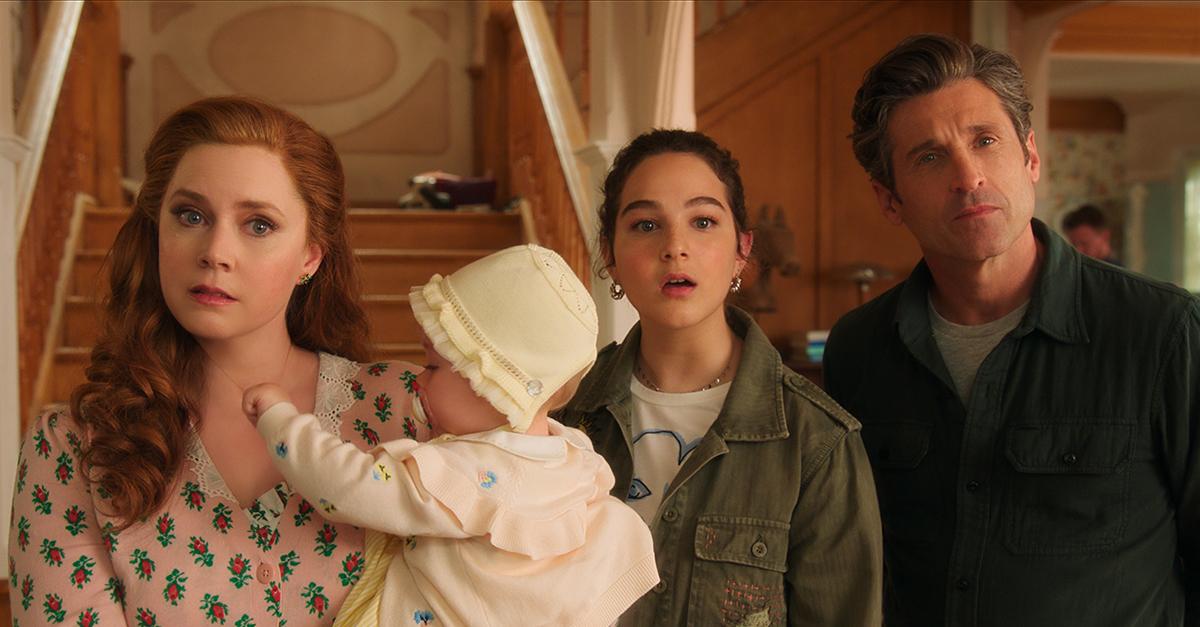 Article continues below advertisement
'Disenchanted' has plenty of Easter Eggs.
In an interview with The AV Club, director Adam Shankman admitted to loading up Disenchanted with even more Easter eggs than the original. Particularly, he discusses the Easter eggs used in the musical number "Perfect," which pulls directly from the "I Want" songs that Disney princesses often sing.
"Every shot in that song is something that's a nod to another 'I want' song," Shankman tells the outlet.
That includes the visual aspect of the song as well, which includes a shot of Giselle's stepdaughter Morgan (Gabriella Baldacchino) propped up on her arms with water splashing behind her, ripped straight from The Little Mermaid.
The two-part performance of "Fairytale Life" also has plenty of Easter eggs, including talking household items and appliances reminiscent of Beauty of the Beast (or The Brave Little Toaster for those deep cuts). The song even boasts actual lyrics from "Be Our Guest."
Article continues below advertisement
The songs aren't the only place where you can find Easter eggs. The very beginning of the film opens with an animated storybook, directly referencing older Disney films with this style of introduction. Viewers will also likely have spotted three gardeners dressed in red, blue, and green respectively, much like the fairies from Sleeping Beauty.
In Giselle's fairy-tale world, there are also dancing brooms that directly resemble the ones seen in Fantasia.
Article continues below advertisement
Some of the Easter eggs are even spotted by the characters themselves. As the effects of Giselle's spell begin to worsen, she starts to become more and more like an evil stepmother. To punctuate her transformation, her talking squirrel friend Pip (Jeff Bennett) turns into an evil cat companion, much to Pip's own dismay. This choice was inspired by Cinderella, in which the evil stepmother has a nefarious pet cat named Lucifer.
As a love letter to Disney princess films, Disenchanted features plenty Easter eggs that might take viewers a few pauses and rewatches to spot. The film may be worth revisiting just to try and find them all!
Disenchanted is now streaming on Disney Plus.