Hailee Steinfeld Looks Different in 'Hawkeye' — Is She Wearing Colored Lenses?
The MCU's 'Hawkeye' introduces fans to Kate Bishop, and fans are curious to know if Hailee Steinfeld is wearing colored contact lenses in the series.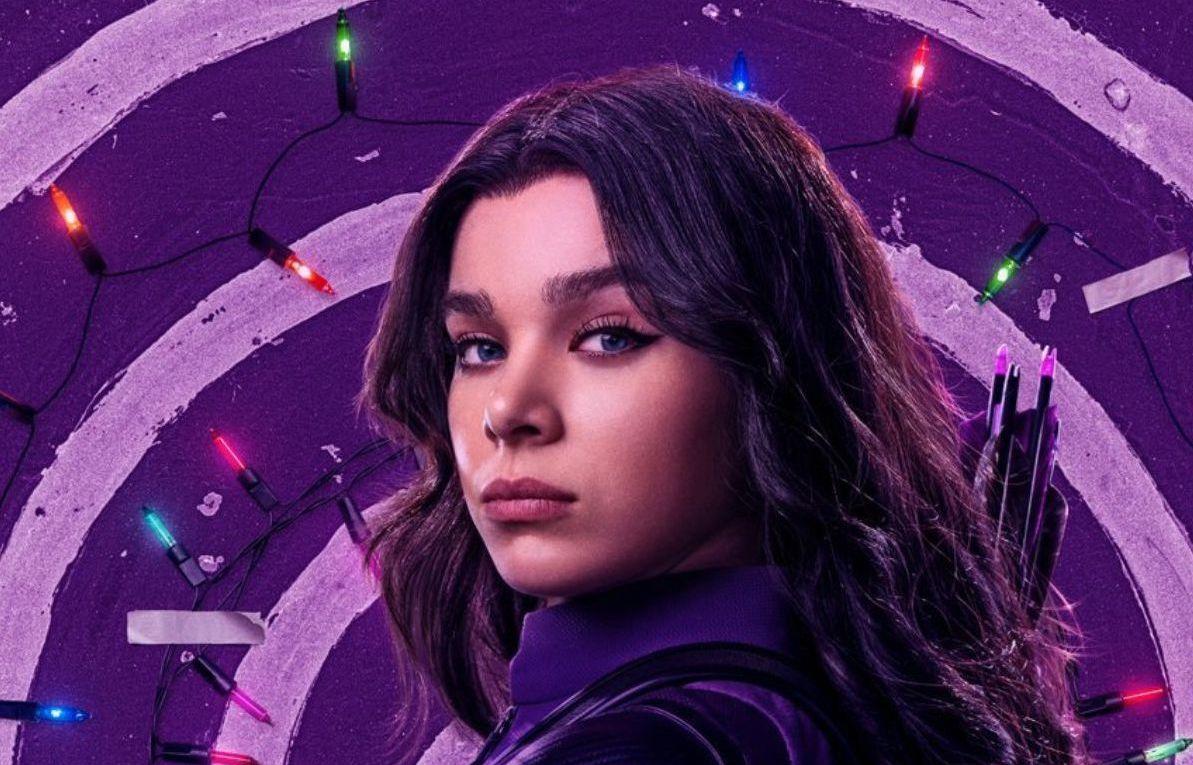 Following his stint in the MCU films, it makes sense for Clint Barton (Jeremy Renner) to get a comic-accurate story of his own. Though he's primarily a supporting character with the Avengers, Hawkeye on Disney Plus allows the titular archer to step into the spotlight and bring fellow archer Kate Bishop (Hailee Steinfeld) along for the ride.
Article continues below advertisement
The miniseries draws significant inspiration from Matt Fraction and David Aja's Hawkeye comic series, and viewers are obsessed with this finding. Not only does Clint now wear a hearing aid, but Lucky the Pizza Dog made his live-action debut, and Kate's classic jet-black hair and blue eyes come into play as well.
As the energetic and over-confident Kate Bishop, Hailee looks virtually unrecognizable — is she wearing colored contact lenses? Keep reading to find out!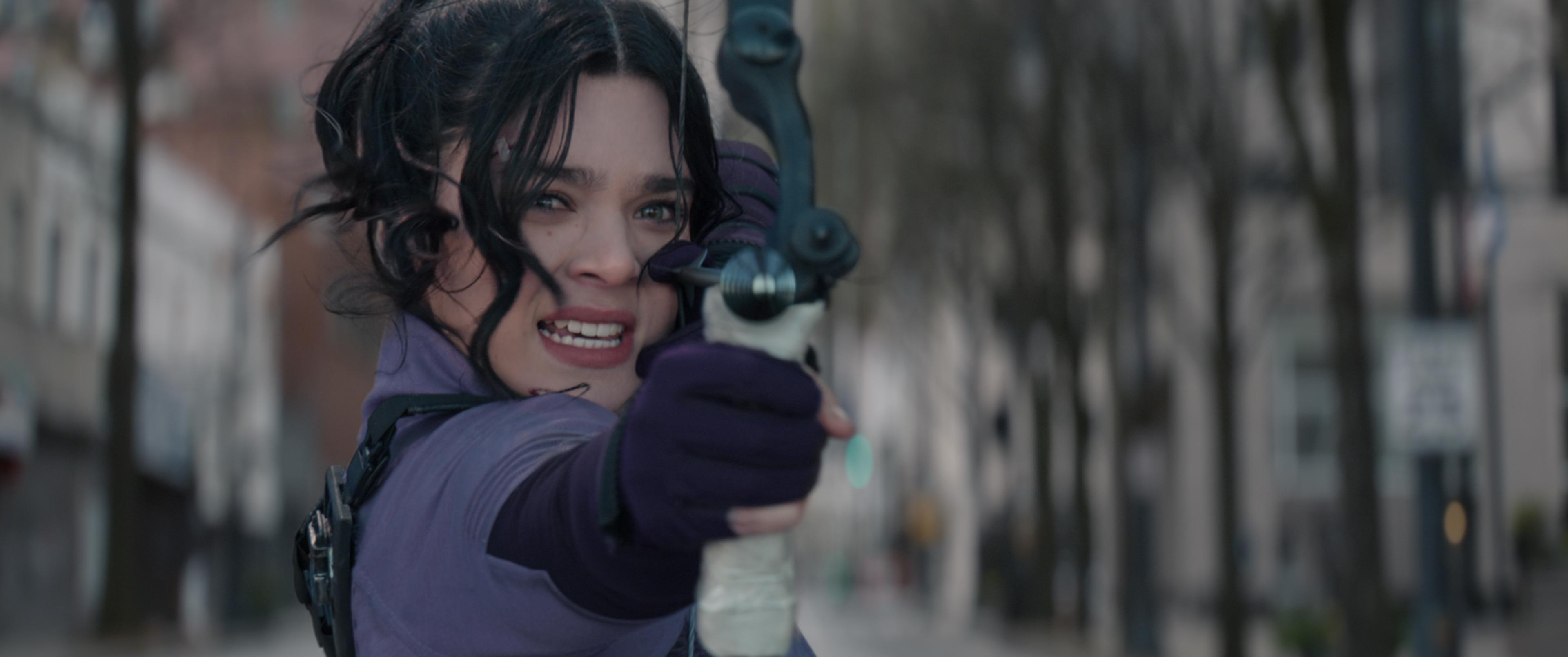 Article continues below advertisement
Does Hailee Steinfeld wear colored contacts in 'Hawkeye'?
To portray Kate Bishop accurately, Hailee Steinfeld does wear colored contacts. Kate's comic appearance includes striking blue eyes, so Hailee devotes herself to the character by sporting blue contact lenses.
Many fans first noticed the change when Hailee started sharing photos from the Hawkeye set. In a photo shared to her Instagram account on Feb. 8, 2021, Hailee was in full costume as Kate. From the purple ensemble to the arrows positioned in the quiver, it's apparent Hailee was in Kate Bishop mode at the time.
Article continues below advertisement
However, if you zoom in on the photo, it's easy to notice Hailee was wearing blue-colored contacts at the time. Fans weren't sure if Marvel Studios planned to include Kate's blue eyes in the series, but the image confirmed it.
While the blue contact lenses are obviously a nod to the comics, Hailee could also be wearing them because her on-screen parents Eleanor (Vera Farmiga) and Derek (Brian d'Arcy James) have light eye shades. Thus, it makes sense that their daughter has a similar iris hue.
Article continues below advertisement
Hailee Steinfeld's natural eye color is a light brown.
When photos of Hailee with blue eyes made the rounds on social media, many of her fans were disappointed. They adore her natural eye color (light brown/hazel), and they wish Hawkeye didn't choose to hide them.
Some believe the addition looks unnatural, with one fan writing, "Is there a reason Hailee Steinfeld in that Hawkeye show looks like that? Like, are the blue eyes and black hair that integral to that character that she looks so goofy, [I don't care] about comic accuracy before someone comes in and tells me that."
Article continues below advertisement
We understand Marvel Studios' desire to be more comic-accurate in the future, but several other characters in the MCU have different eye colors than their superhero counterparts.
Robert Downey Jr. kept his natural brown eyes as Tony Stark/Iron Man over the comic character's blue eyes. As for Captain Marvel, Brie Larson's light brown orbs stayed in place over Carol Danvers' natural blue eyes.
This decision is typically one based on creative preference, so if Hailee and the Hawkeye showrunners believe the blue-colored contacts were the only option to bring Kate Bishop to life, we fully support it.
New episodes of Hawkeye drop every Wednesday on Disney Plus.