Dolly Parton Paid Tribute to Leslie Jordan — We Look Back at Their Friendship
Dolly Parton and Leslie Jordan had a short-lived but special friendship, which 'Call Me Kat' paid tribute to in their Leslie Jordan memorial.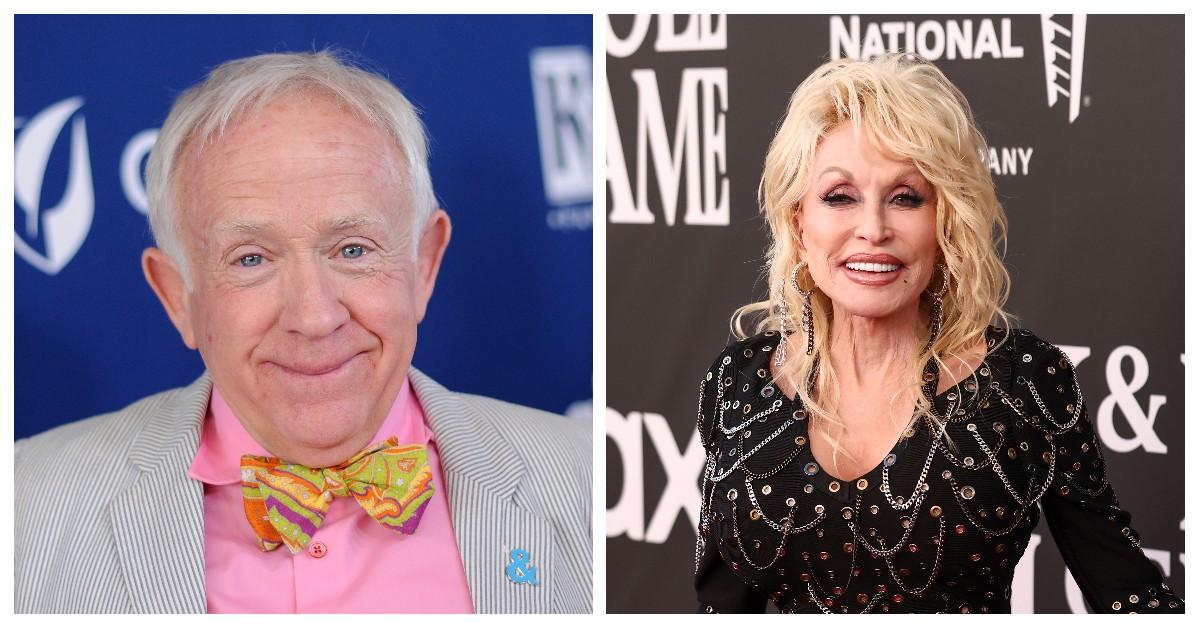 Sometimes we lose a shining star, and months, years, centuries later, their legacy still isn't forgotten. LGBTQ+ icon Leslie Jordan is one of those stars. He passed away on Oct. 24, 2022, at 67 years old after a car accident. So on the Jan. 5, 2023, winter premiere of Call Me Kat, the entire cast paid tribute to the late actor behind Phil with the help of Leslie's friend, country legend Dolly Parton.
Article continues below advertisement
Ahead of the memorial tribute, Mayim Bialik, the star of Call Me Kat, teased to EW that someone special would appear in their tribute, which would "both celebrate [Leslie] and honor him in a way that [they] hope is respectful." As it turns out, that special someone is Dolly Parton. What was her relationship and friendship with Leslie Jordan like?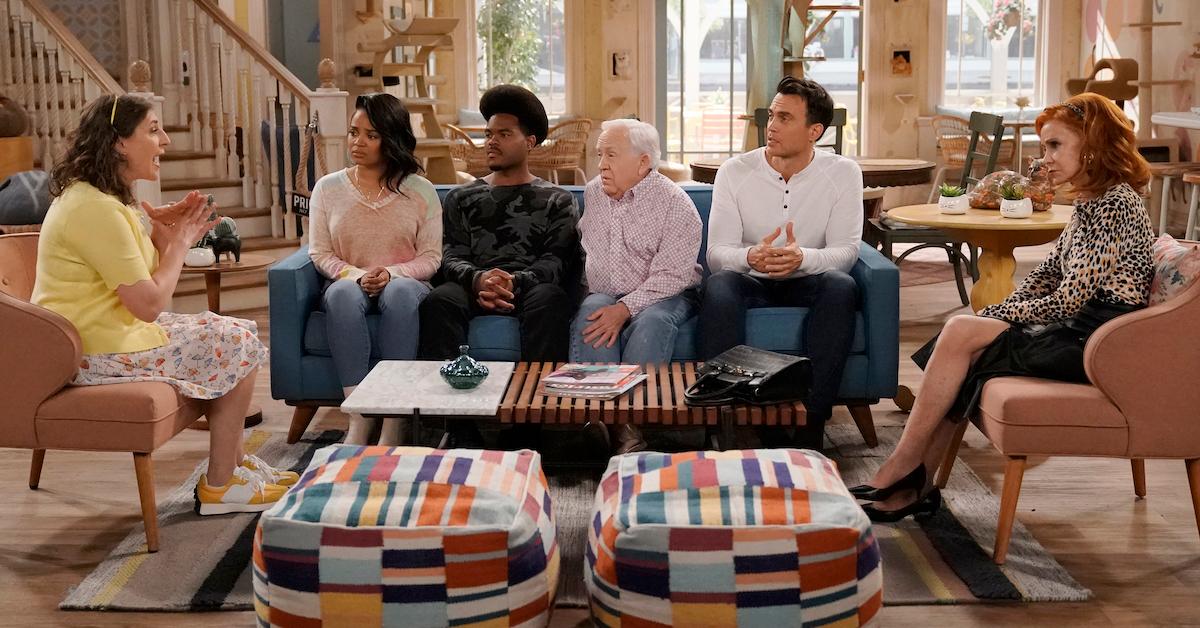 Article continues below advertisement
Leslie Jordan and Dolly Parton had a short-lived but very special friendship.
Luckily before Leslie passed away, he got to meet one of his all-time heroes, Dolly Parton. Dolly and Leslie worked together on Leslie's Christmas album, Company's Comin', on the song, "Where the Soul Never Dies." Leslie also collaborated with Brandi Carlile, Tanya Tucker, Katie Pruitt, T.J. Osborne, Danny Myrick, Eddie Vedder, and more.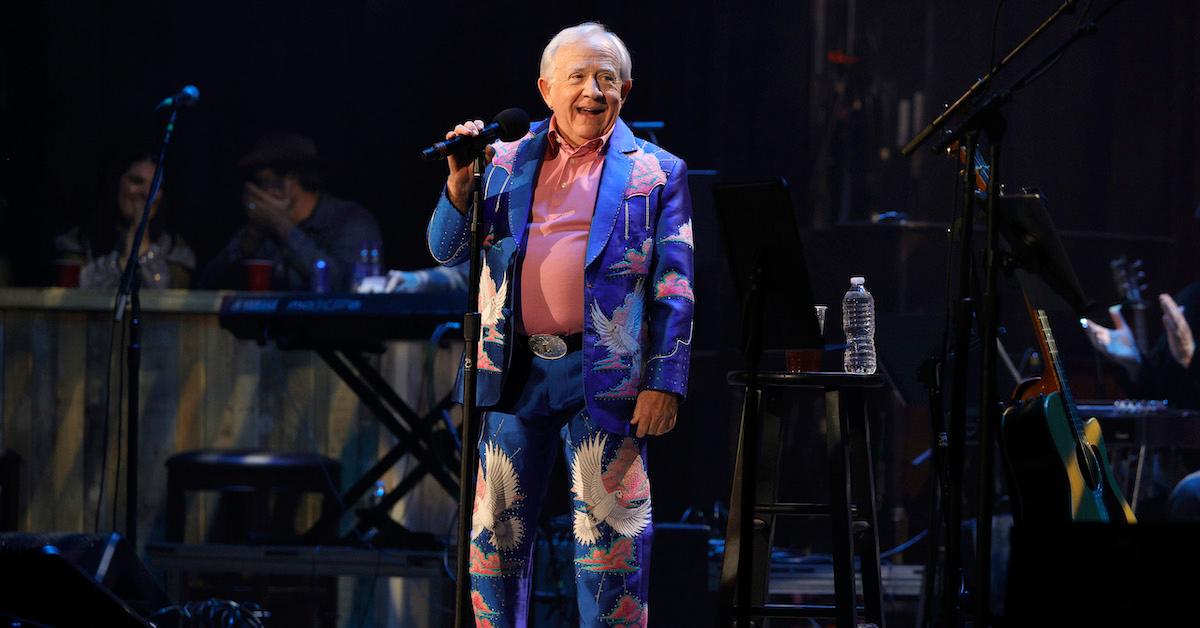 Article continues below advertisement
Leslie told Dave Cobb on Southern Accents Radio that when putting the album together, he asked producer Steve Summers, "Please let me meet Dolly. Please." Steve replied, "Well when the time is right, it'll happen." As it happened, the time was right when Leslie was in the middle of recording "When the Roll Is Called Up Yonder" with Tanya.
"Well, I just left Tanya sitting," he said. "I did. 'Bye Tanya, I'm off to see Dolly.'" It was peak COVID-19, so when Leslie got there, they couldn't hug or take off their masks, but it was still the beginning of a beautiful friendship. "We sat down and glommed onto one another and didn't shut up for about an hour," he said.
Article continues below advertisement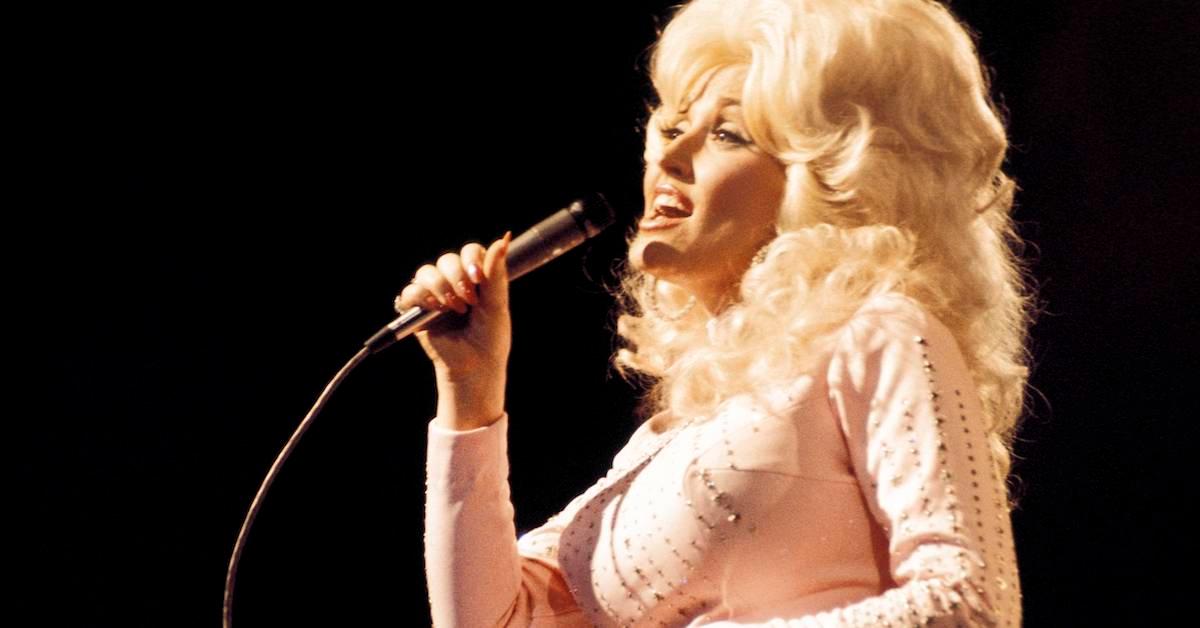 "And people say to me, 'Well, what's she like?' Well, you know exactly what she's like. You know exactly. Dolly is Dolly. And I now get up in the morning, and I say to myself, if I have a problem, 'Well, what would Dolly do?'" It's clear that even after they met, Dolly remained a hero and mentor to Leslie. In fact, Leslie was a longtime fan of Dolly before they collaborated.
Article continues below advertisement
On Andy Cohen's Watch What Happens Live, Leslie continued reminiscing about his friendship with Dolly. When asked if he has Dolly's number, he said frankly, "No I don't have Dolly's number. I'd never ask in a million years. I bet she'd give it to me," he joked. "If you want to talk to her, you go through [Steve Summers]."
Article continues below advertisement
But Leslie had actually seen Dolly in concert almost 50 years ago. "The first time I really fell in love with Dolly was in 1973, and I drove all the way to Knoxville, Tennessee, and she gave a concert in her high school auditorium. And when I told her about that, she said, 'You were there?' I said, 'I was! I was there.' She said, 'I don't believe you.' I said, 'I was! I promise you I was there!'"
"And I told her some stuff, like, 'You did this. You said, "What's a country girl without her haystack?"' And she said, 'Yes!'" So in some ways, Leslie and Dolly's relationship goes back 50 years.
Article continues below advertisement
Dolly Parton paid tribute to Leslie Jordan in 'Call Me Kat.'
Ahead of the memorial episode, Mayim teased the Dolly tribute without naming names. "It's someone that Leslie has already both a professional and personal relationship with," she told EW. "It's someone who he admired and considered a mentor of his, and it's someone who has the personality that Leslie always said he would like to be remembered as having."
When Leslie passed away, Dolly wrote in a heartfelt Instagram post, "Well I am as hurt and shocked as if I have lost a family member. Leslie and I had a special bond, I think the world felt they had a special bond with him. I know people always say 'Oh, they will be missed,' but in this case that could not be more true. He will be missed by everyone who knew him personally and by everyone who was entertained by him. Rest in peace lil' brother."