The Breakout Star of 'Space Force' Season 2 Is JayR Tinaco
'Space Force' Season 2 introduces us to several new characters, but one of the most memorable is Dr. Xyler, so who are they?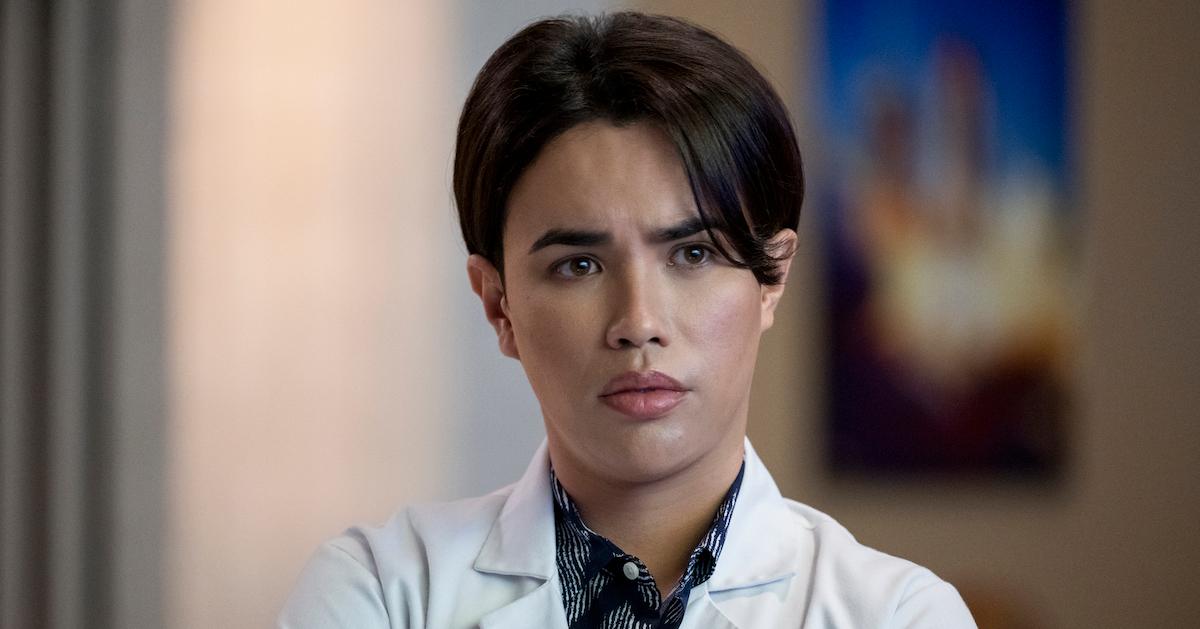 It took the first season of Space Force for the cast of the series to find their footing. But now, in Season 2, the actors have turned the series from a stilted sitcom into a true ensemble show. Some might compare Space Force to a modern-day, space-themed version of The Office, but that's definitely not a bad thing. And the show's new character, Dr. Xyler, is already turning heads.
Article continues below advertisement
Dr. Chan (Jimmy O. Yang) was basically the sidekick to head scientist Dr. Mallory (John Malkovich) in Season 1. He began as a meek secondary character, but his stature in the science department rose thanks to his relationship with Angela (Tawny Newsome), and now, Chan has a sidekick of his own: Dr. Xyler (JayR Tinaco).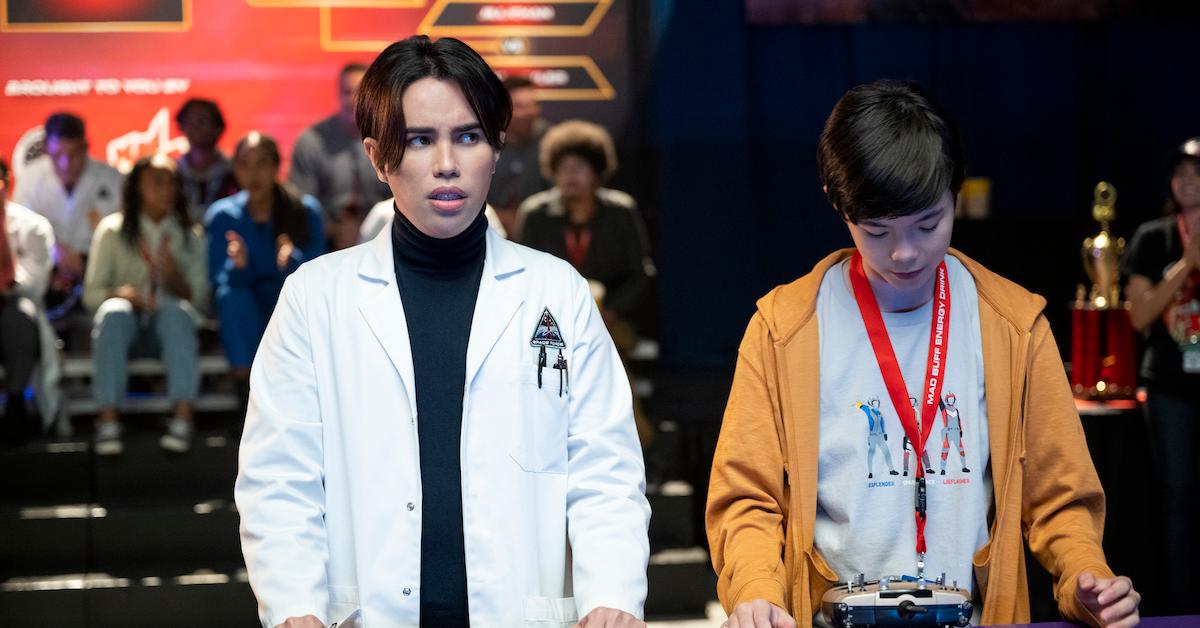 Article continues below advertisement
Dr. Xyler makes a splash as the new sidekick on 'Space Force.'
Appearing in at least four episodes, Dr. Xyler makes their debut when assisting Dr. Chan to figure out why Angela ghosted him. It's quite funny — Dr. Xyler analytically says, "I don't like that ratio," when they discuss the texting ratio between Chan and Angela. Throughout the second season, Xyler provides some of the show's best quips.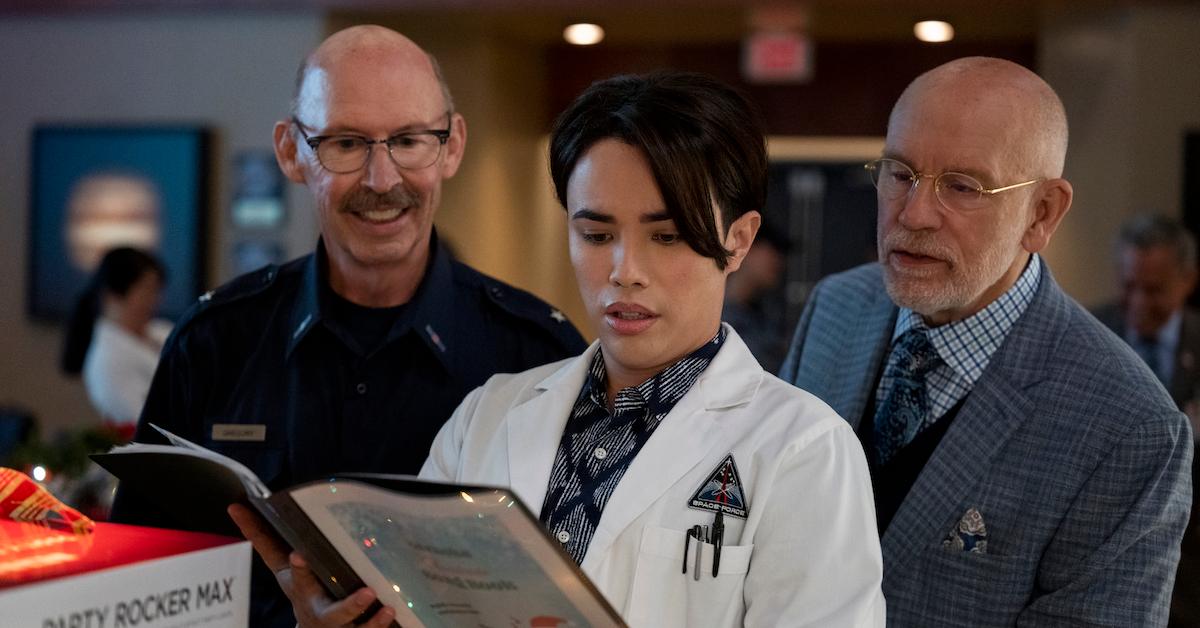 Article continues below advertisement
In one episode, there's a robot battle between all the scientists, and the first fight is between Dr. Chan and Dr. Xyler. Chan beats Xyler, but we're sure to see more of Xyler in Space Force if their trajectory is similar to Chan's.
'Space Force' newcomer Dr. Xyler is played by non-binary actor JayR Tinaco.
Many sci-fi fans might actually be familiar with JayR Tinaco; they starred in Netflix's Another Life as Zayn Peterson. Despite now appearing in two sci-fi (or sci-fi-adjacent) series, JayR is not a big fan of the genre. "Auditioning for [Another Life], I was intimidated by it being sci-fi and then playing a doctor," JayR revealed to Out Magazine. Now, JayR is playing a doctor again! They're a regular pro.
Article continues below advertisement
Before starring in Another Life, JayR also had roles in Apple TV's Swan Song and Netflix's Always Be My Maybe. But it was JayR's role in Another Life that really brought them to the forefront, and we now know they have a long career ahead of them.
Article continues below advertisement
JayR also spoke about their gender identity in terms of playing Zayn in Another Life. "They really wanted a nonbinary person," JayR explained. "I like to express myself with male and female clothing, and that's just how I've always done it." However, JayR grew up in a small Australian town, and admitted that Australia is a bit behind when it comes to acting opportunities for non-binary people.
Article continues below advertisement
"Playing Zayn just made me more comfortable being nonbinary," JayR shared. "I think labels scare people, but they aren't the end all be all — you can just be whoever you want to be… There was no story around Zayn coming out or talking about how they came out, when they discovered that they were nonbinary. They were just simply there. I can't wait for the day when that is the case: when we don't have to talk about it anymore and have to educate people."
Now, Dr. Xyler is also "just there" in Space Force, and we're thrilled to see them.
Season 2 of Space Force is now available to stream on Netflix.