'Ginny & Georgia' Season 2 Was a Roller Coaster — Here's a Recap to Remember it All
We need a 'Ginny & Georgia' Season 2 recap after the craziness that was its second season. The Netflix series aired 10 episodes of surprises.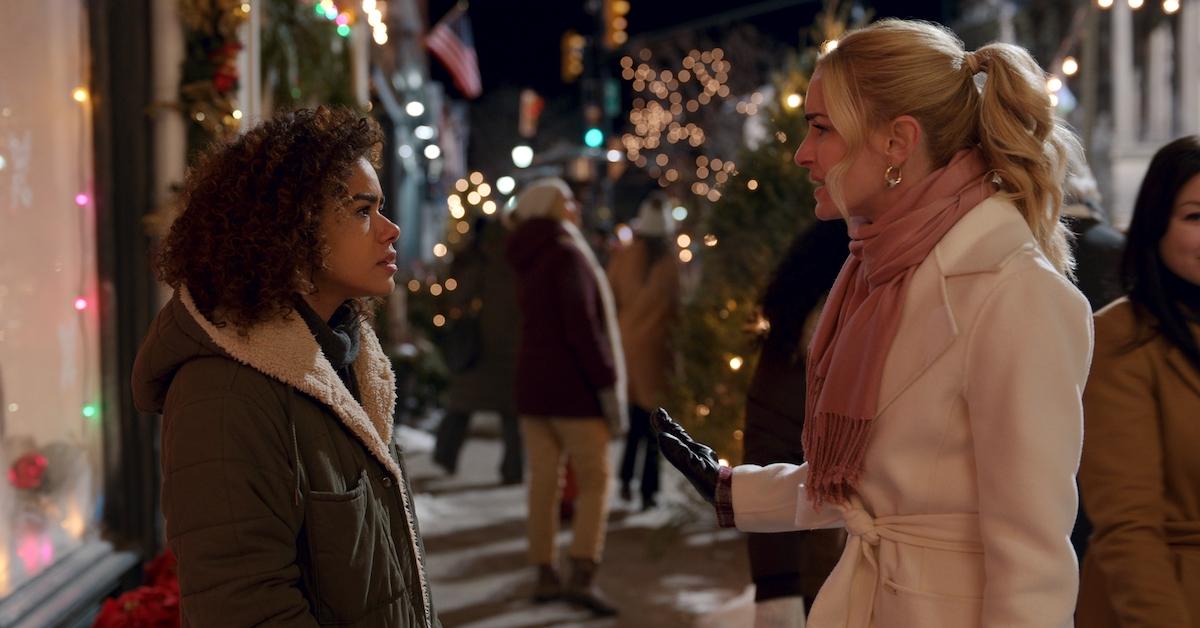 Spoiler alert: This article contains spoilers for Ginny & Georgia Season 2.
Two seasons in, it's safe to say that Ginny & Georgia is one of the edgiest shows on Netflix. Sure, it may seem on its surface to be just another teen drama, but it tackles subjects such as body dysmorphia, self-harm, teen mental health, and of course, murder, while somehow maintaining a lighthearted tone. By the end of Season 2, the events have taken a dark turn.
Article continues below advertisement
Season 2 starts off with Ginny (Antonia Gentry) and Austin (Diesel La Torraca) staying with Ginny's dad, Zion (Nathan Mitchell), after Ginny learns that her mother is also a murderer. Not knowing how to cope with this immense burden of knowledge, Ginny does her best to navigate the world around her and her relationship with Georgia (Brianne Howey). But no one sees that final twist coming, so here's our official Ginny & Georgia recap.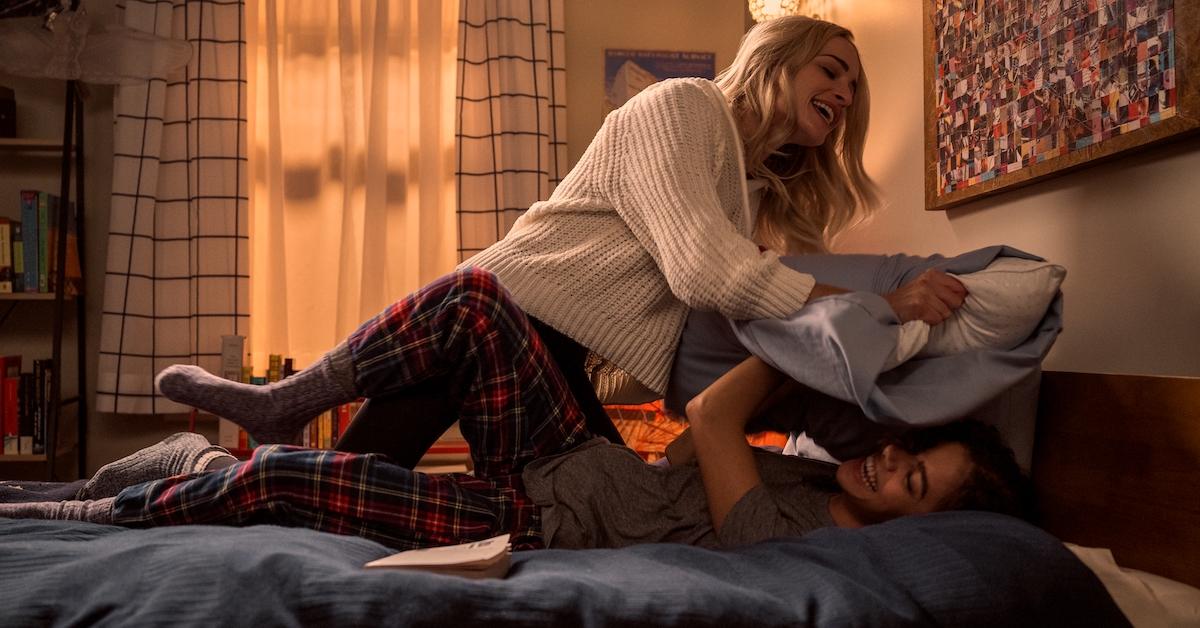 Article continues below advertisement
Our 'Ginny & Georgia' Season 2 recap begins with Ginny and Austin going back to Wellsbury.
Although they're loving life in Zion's "bachelor pad"… or dealing with life to the best of their abilities, Georgia insists that they go back to the home she worked so hard to make for them. Austin is still mad that Georgia intercepted his letters to his father, Gil, who was in jail, and Ginny is still furious that her mother turned out to be a stone cold murderer. Even still, when Zion finds out that Ginny's been burning herself, a form of self-harm, he encourages her to go to therapy.
Instead of letting Zion tell Georgia Ginny's secret, Ginny compromises by moving back home. In doing so, she's finally close to Marcus, who seems to be the only person at Wellsbury High who will even talk to her. Max (Sara Waisglass) continues icing Ginny out, so Ginny fosters her relationships with Bracia (Tameka Griffiths) and a few other students. Not only that, but Abby (Katie Douglas) is left completely isolated when Max stays mad at her.
Article continues below advertisement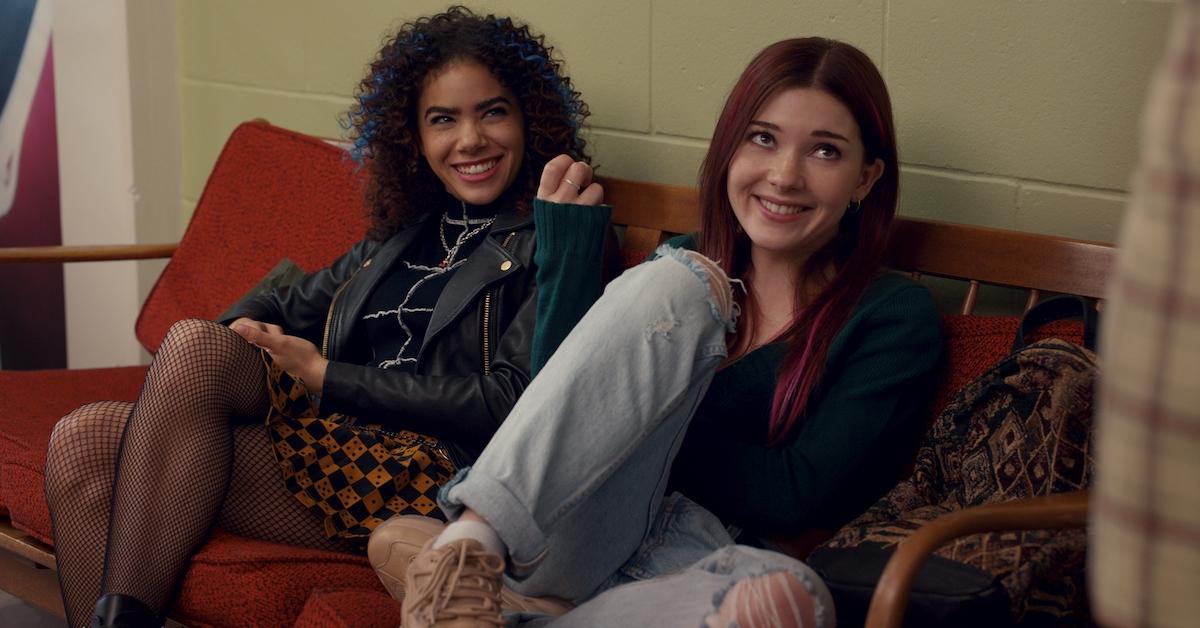 Eventually, Abby and Ginny align and decide to skip school and smoke weed together, along with Marcus (Felix Mallard). As Max stays mad at the people who care about her, she realizes that she's pushing everyone away, so as Norah and Abby start talking again, Max decides that it's time to forgive her friends. And when Max learns that Ginny and Marcus are actually "in love," she decides to support their relationship.
Article continues below advertisement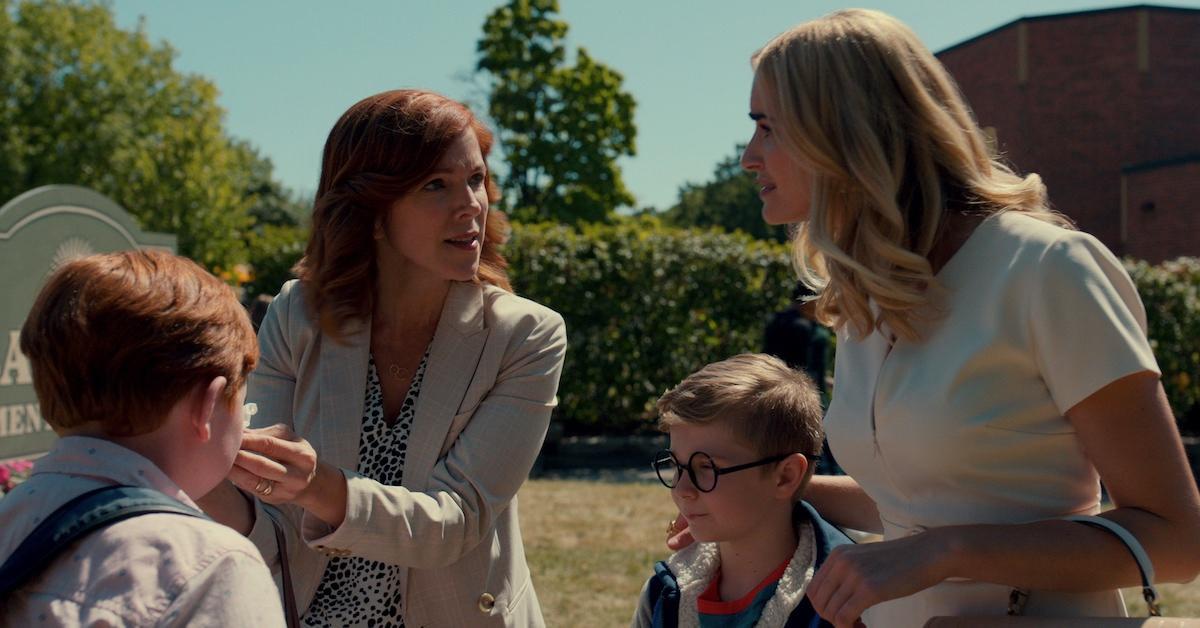 Meanwhile, Austin learns that his former bully, Zach, is struggling with a father who's in a vegetative state in hospice care. Knowing what it's like not to have a dad, Austin gives Zach a hug and the two become friends. This complicates the rivalry between Georgia and Zach's mom, Cynthia, as Georgia's able to blackmail Cynthia into letting her into the neighborhood club. Even still, when Austin's dad, Gil, shows up, everything changes.
Article continues below advertisement
Georgia plans her wedding to Mayor Paul Randolph throughout the complications caused by Gil's sudden appearance.
As Gil shows up in present-day Wellsbury, we learn more about Georgia's past and the part Gil played in her present. While he seems fun at first – he does magic tricks! – there's also something *off* about him. He shows up unannounced at Austin's school, just recently out of prison, and tells Austin not to tell Georgia that he's back. Even though Austin seems to enjoy spending time with his dad, it's clear that Georgia does not want Austin to be with Gil, and doesn't trust Gil in the slightest.
We see through flashbacks that Georgia's relationship with Gil went from one of love (or so it seems) to one of abuse. Georgia was once again a single mother to Ginny, left without any support, and she was, at one point, charmed by Gil. But we see that behind the happy facade, not only does Gil embezzle from his own company, but Georgia hides her bruises caused by domestic abuse. Although she tries to leave Gil, he makes it very difficult, so she does frame him for embezzlement to put him away, and to keep him away.
Article continues below advertisement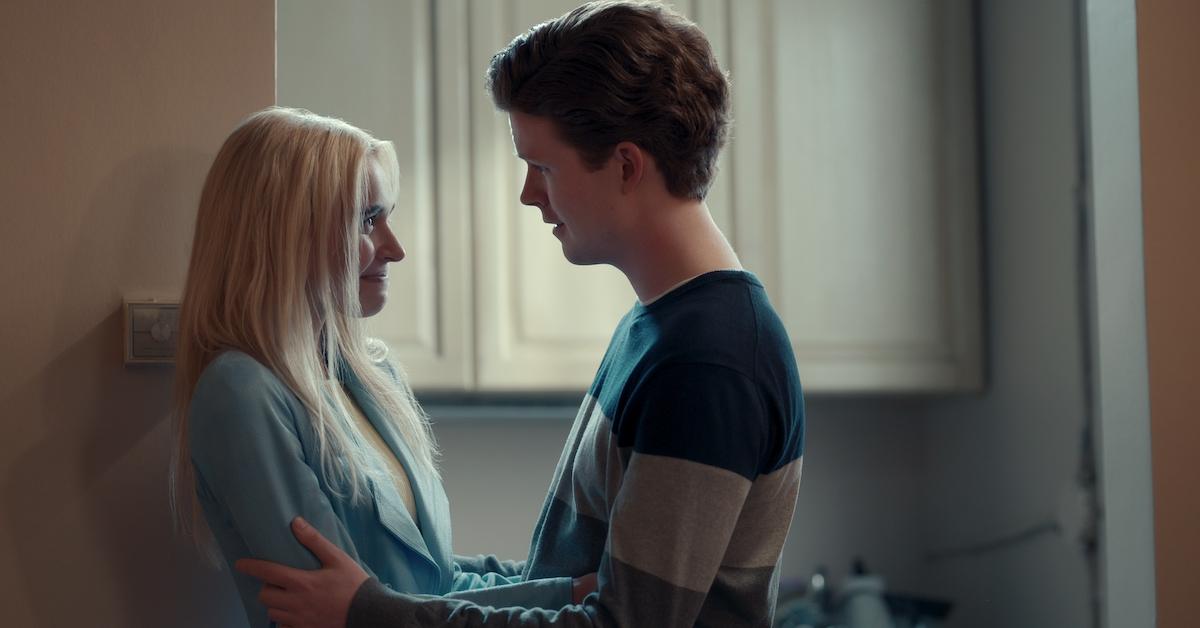 This development progresses throughout Season 2, as does Georgia's friendship with Cynthia. After Cynthia sees Gil get physical with Georgia, she understands where Georgia's coming from. Using her realtor powers, Cynthia blacklists Gil from getting an apartment in Wellsbury, and divulges to Georgia that she had an affair with Joe. Their friendship blossoms as Cynthia reveals how hard it is for her husband, Tom, to continue "living" as a vegetable, and how hard it is for her and Zach to see him this way.
Article continues below advertisement
The final few episodes of 'Ginny & Georgia' Season 2 are a total roller coaster.
Now that Max has forgiven Abby and Ginny, the MANG gang is back together again. But in dealing with the private investigator on her mother's tail and Gil's return, as well as her own healing process, Ginny doesn't see Marcus's own struggle with depression. He shows up to school drunk, misses classes, and seems distant.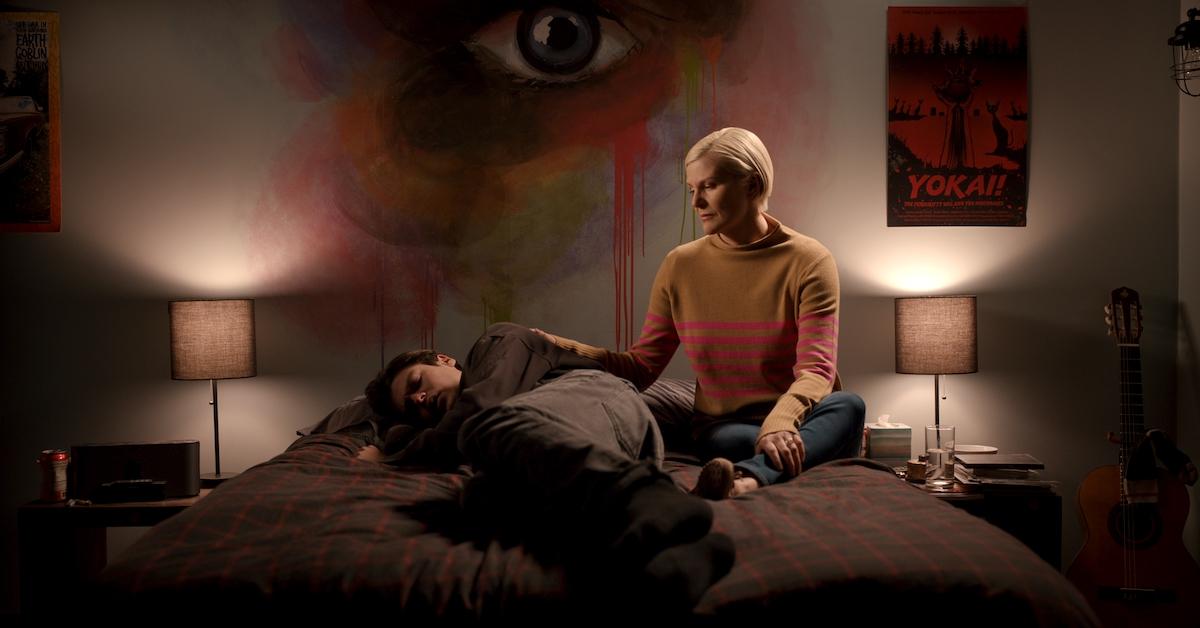 Article continues below advertisement
Max, on the other hand, is loving her new crush on Silver, the Wellington costume designer who has the most talent we've ever seen from a high school costume designer. As Max finally moves on from Sophie and toward Silver, Marcus gives her some drunken advice on love. Ginny, overhearing Marcus tell Max that he's not sure if he even wants to be in a relationship, believes that she's the problem and that he doesn't love her anymore.
Without understanding that it's his depression at bay, Ginny and Marcus can't see eye to eye and they break up. At the same time, while playing "Hide and Seek" with Zach, Austin witnesses Georgia smother Tom to put Tom and the Fullers out of their misery. She knows she can kill, so why not kill for good? But when Gil comes over later that night, Austin witnesses Gil get physical with Georgia. In an act of defense, Austin shoots Gil in the arm with the gun he found.
Article continues below advertisement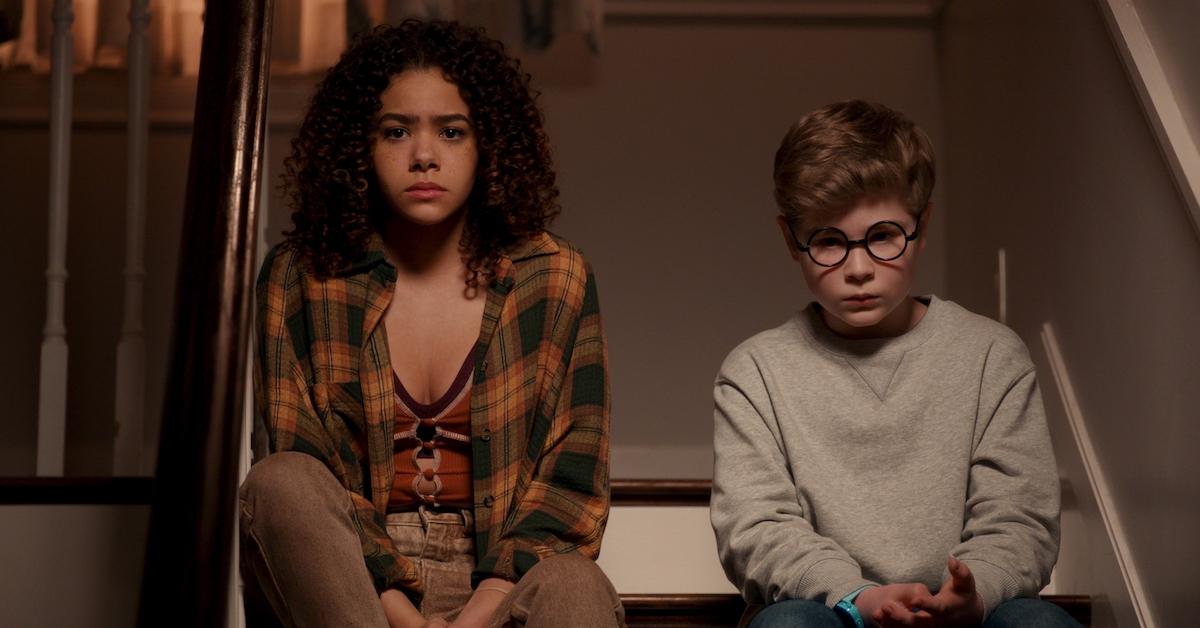 Ginny sees this all play out, and after working through her relationship with Georgia through therapy, the three of them cover up the shocking events from Georgia's soon-to-be husband, Mayor Paul Randolph (Scott Porter). Although she's set to marry Paul, Georgia realizes the threat of Gil will only tear Paul down, and she doesn't want to be his downfall. She starts to run, as she always does. But Ginny convinces her mother to stay put and tell Paul the truth.
Article continues below advertisement
Georgia tells Paul almost everything the night before their wedding — her embezzlement history, her relationship with Gil, her secret guns and the past she's running from. Paul runs out of the house, but in the morning, he decides to still marry Georgia. Not only that, but he comes armed with law officials ready to take down Gil. The marriage goes off without a hitch after Ginny somehow magically pulls it together.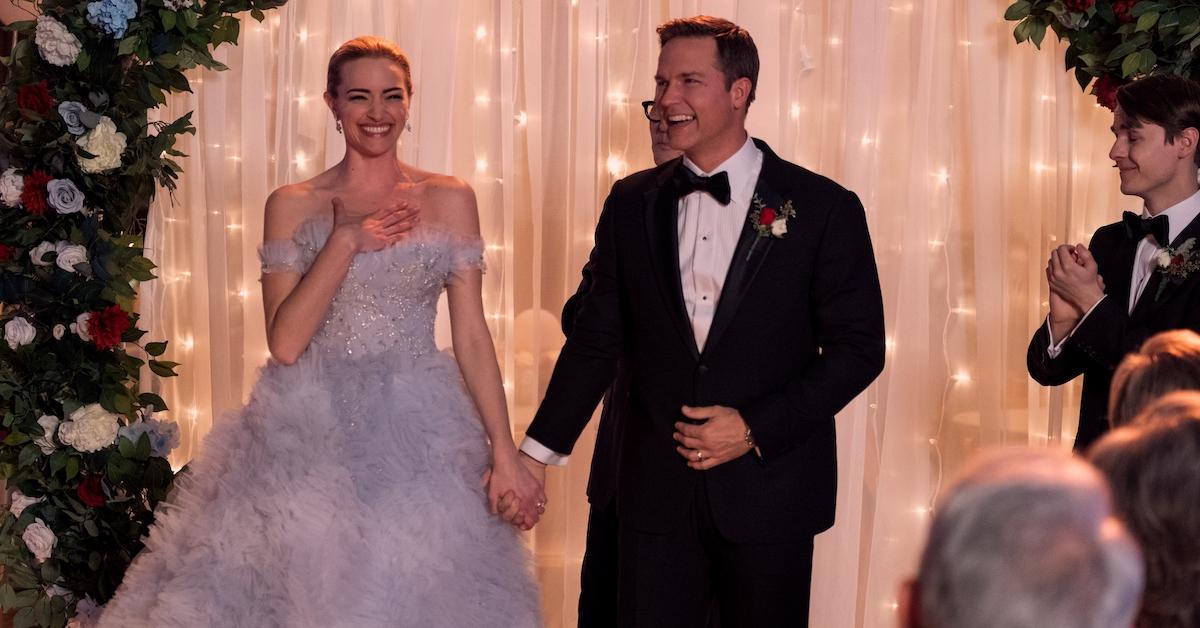 But as Georgia and Paul share their first dance, the cops show up to arrest Georgia for the murder of Tom Fuller. It's suggested that the P.I., who posed as Georgia's colleague Nick's boyfriend, put together that because she was present when he died, she must have been responsible for his death. As Georgia's taken away by the police, Austin runs after her, swearing he didn't tell anyone. Only a possible Season 3 could tell us what happens next.
Both seasons of Ginny & Georgia are now streaming on Netflix.